Being a Private Chef, I tend to work mostly at night. So when my husband is coming home form his job, I am usually leaving for mine. I will sometimes leave him food for dinner, but he has recently become infatuated with a local take-out Korean joint called, BonChon Chicken.
His favorite dish: Garlic Ginger Fried Chicken Strips.
When I come home late at night, there are usually a few pieces of leftover chicken awaiting my arrival, and I have become kind of obsessed with BonChon now as well.
The chicken itself is usually not that great…by that I mean, the meat itself is completely dried out. But the part of the chicken that is so completely addictive, is the crust that they get on the chicken when they deep fry it. It's the crunchiest texture that will have you eating it like potato chips.
The trick to said crunch?
Double deep frying!
Holy health food ……. (not).
The secret to double deep frying, is to cook the chicken in oil that's not as hot as you would normally deep fry in. Normal deep frying temperature is about 365-375 degrees. To achieve this chicken's crispy effect, you deep fry at 350 degrees, not once, but twice.
The crisp that this process provides you with is like no other…
So I wanted to recreate BonChon's chicken, but make sure it wasn't dried out shoe leather. To do this, I cut my chicken into thicker pieces as opposed to BonChon's super thin chicken. This allows the chicken's meat to retain it's moisture through the double frying process (which would normally cook the chicken into oblivion).
I finished it off with a delicious Garlic and Ginger Glaze and my husband and I destroyed almost 2 pounds of chicken in one sitting (don't judge me).
Try this recipe out – it was delicious, easy and better than take-out!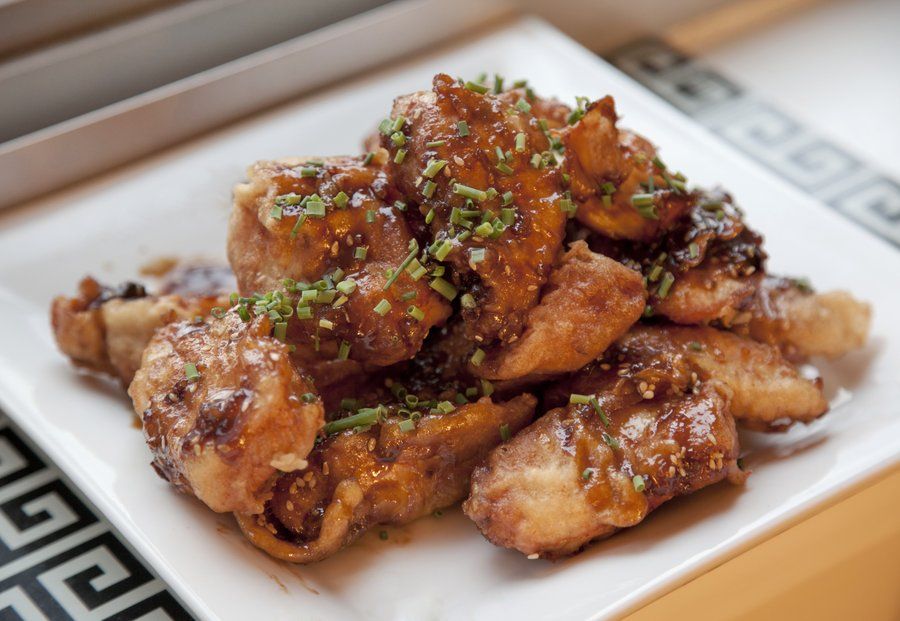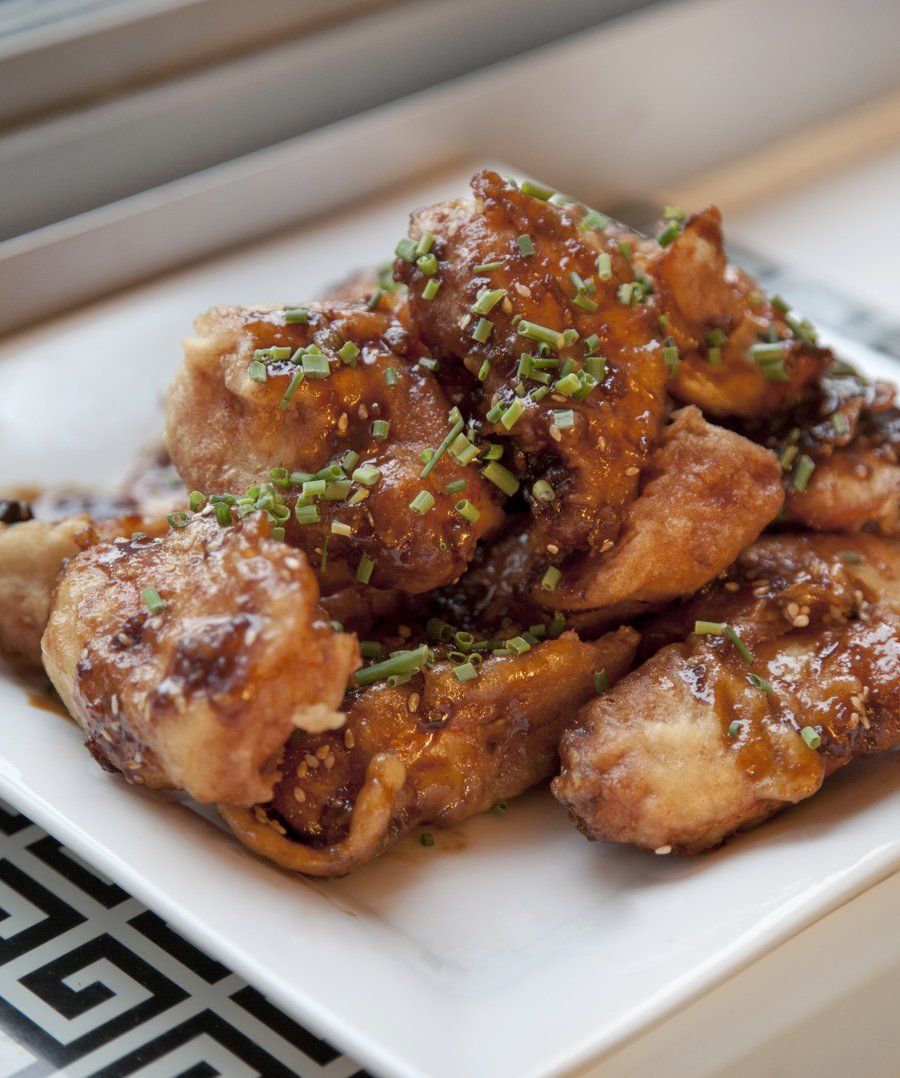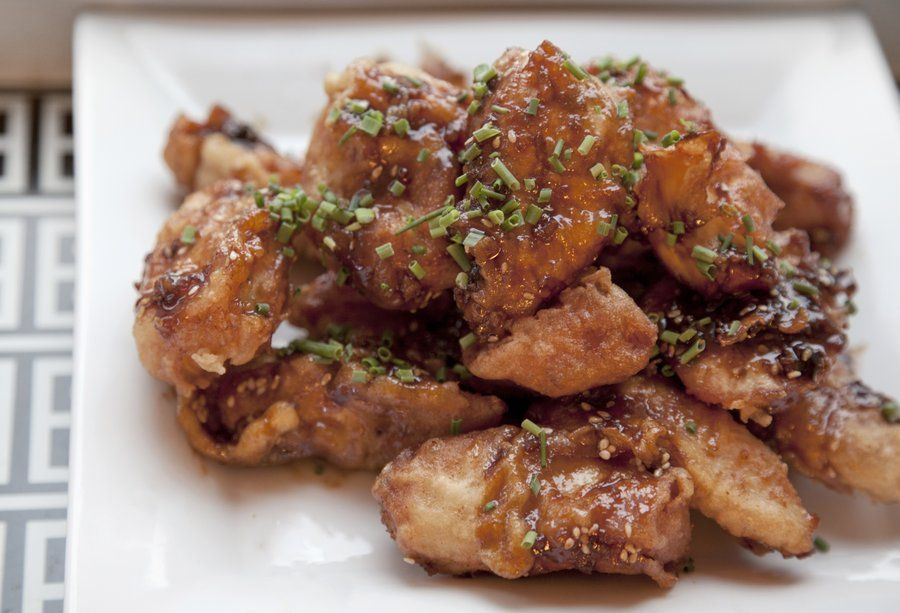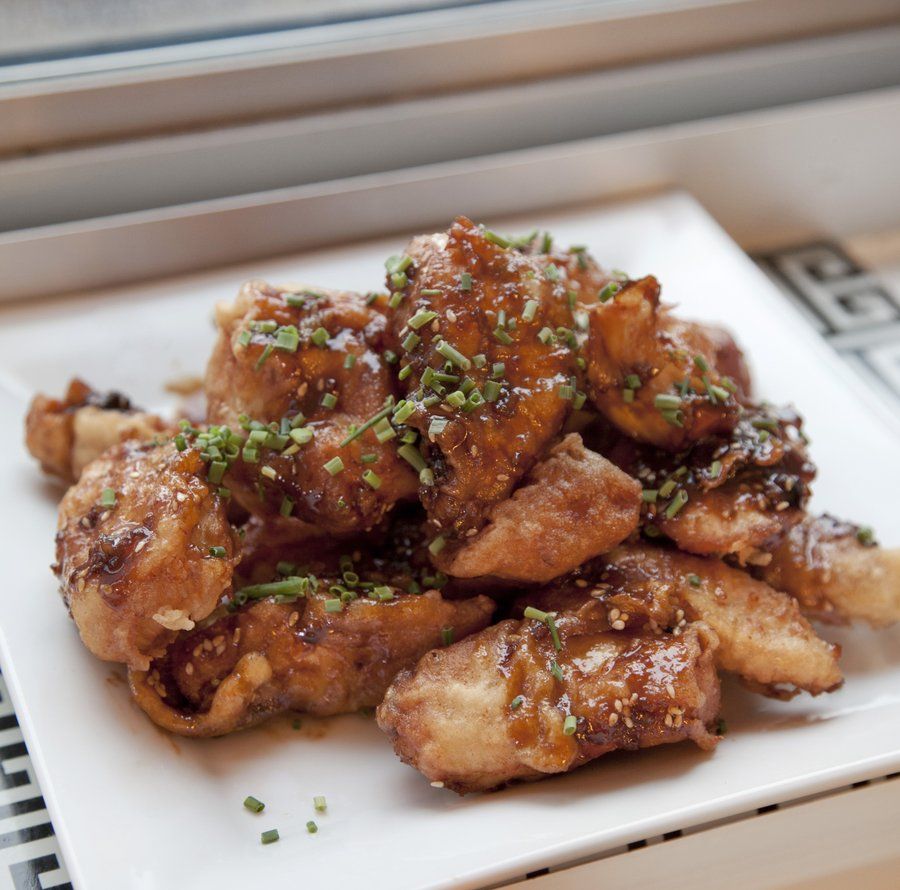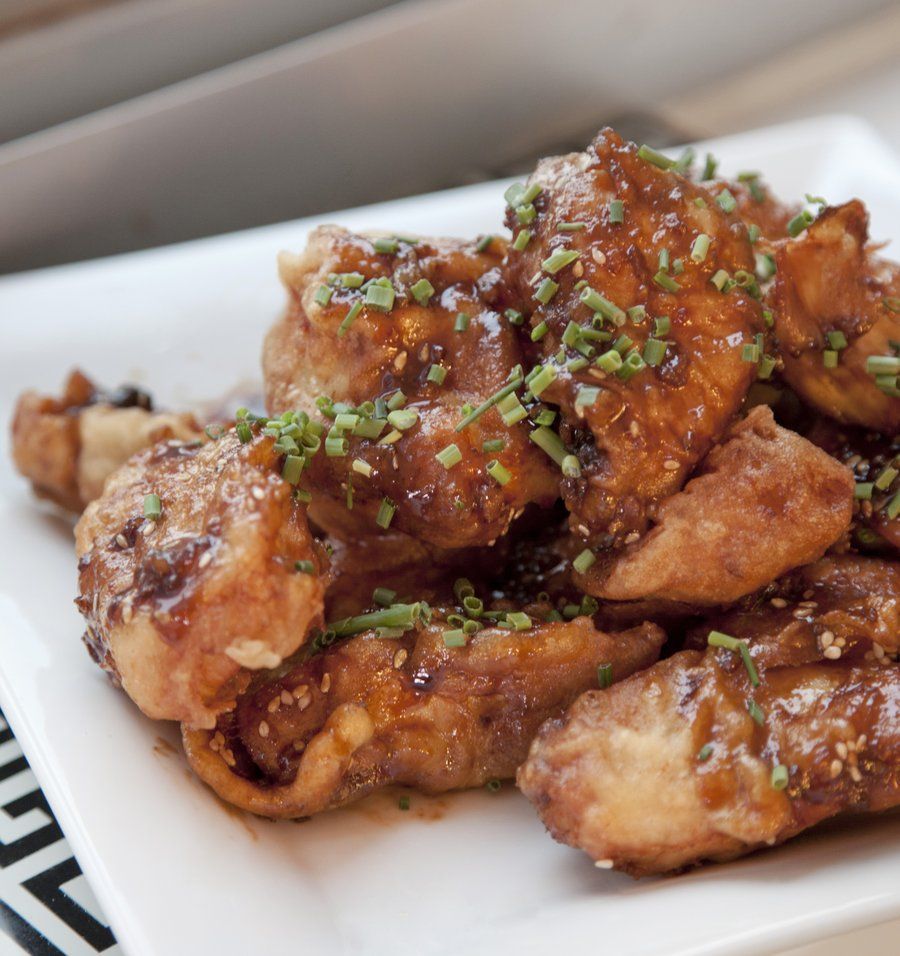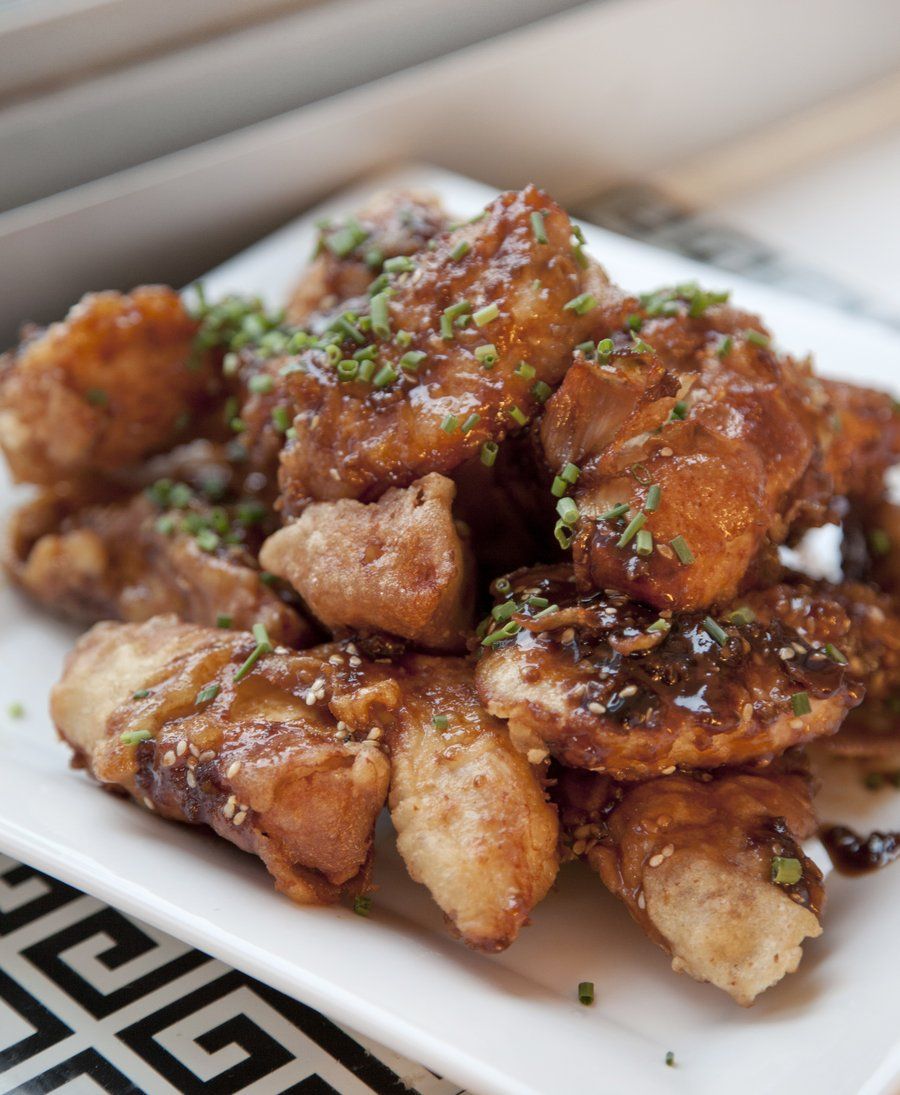 Korean Ginger Garlic Fried Chicken
Prep Time
---
10 Minutes

Cook Time
---
40 Minutes

Total Time
---
50 Minutes

Yield
---
Serves 2

Ingredients
4 Garlic Cloves (minced)
1 Teaspoon Ginger Powder
3 T Soy Sauce
1 Tablespoon Sriracha
1 1/2 T Rice Vinegar
1 Tablespoon Canola Oil
1 Tablespoon Honey
1 Teaspoon Brown Sugar
2/3 Cup Flour
1 Tablespoon Cornstarch
2/3 Cup Water
1 3/4 Boneless Chicken Breasts (cut into 1/2" thick strips)
Canola Oil (for deep frying)
Sesame Seeds (optional - for garnish)
---
Directions
In a small pan combine: your garlic, ginger, soy sauce, sriracha, rice vinegar, oil, honey, and brown sugar. Bring to a boil, then reduce to a low heat so it's just slightly simmering.
Once the oil is hot, in batches, fry your chicken for about 7 minutes. Remove from oil and place on a paper towel lined plate. Once all of your chicken has been fried, fry them again in batches (another 7 minutes in the deep fryer - until they're golden brown).
Meanwhile, heat up a deep fryer or pot of oil to 350 degrees. While the oil is heating, in a large bowl, combine your flour, cornstarch and water. Mix together with a fork until combined. Toss your chicken pieces in and coat all the pieces.
Remove the chicken from the deep fryer, and place in a large bowl. Once all the chicken has been deep fried for the second time, pour the garlic ginger sauce on top and toss. Serve immediately with a garnish of sesame seeds.