The other week, I polled all my Facebook friends: "What is your favorite Sandwich?"
I got a lot of interesting responses...including, but not limited to the Reuben (one of my faves), Italian Heroes, Curried Chicken, and Liverwurst…
But of all the people who responded there was one resounding favorite: The Cuban Sandwich.
I'm not biased, considering this is my blog and all, but Cubans are probably my favorite as well (I was trying to send hypnotic vibes to my responders in hopes for the Cuban to win out). You can't go wrong with Pork on Pork on Swiss Cheese with Pickles. So instead of doing a Cuban Sandwich, I wanted to employ my newest obsession, the art of the Crunchwrap. For more a more detailed look on the history and start of the crunchwrap check out my blog post here.
I started this Cuban sandwich off with a Roasted Pork Shoulder (see delicious, mouth watering photo below), which I then sliced thin for my Cuban. I have made Cubans before…sometimes with Pork Tenderloin, sometimes with Thin Sliced Pork Chops, but the Pork shoulder definitely reigns supreme. I came up with my own spice glaze, which was a play on a Smokey, Cumin-y Honey Mustard type flavor profile (so delicious!!) I got some delicious Black Forest Ham, sliced uber thin, and some Alpine Lace Swiss Cheese, also sliced thin and added a mix of both Dill Pickles, and Bread and Butter Pickles. If you have never tried a Bread and Butter Pickle, your life has not yet begun.
For the crunchwraps it is imperative that you have two different sized FLOUR Tortillas (6" and 10"). Do not get anything other than Flour Tortillas, because they won't be as pliable when constructing this magnificent wrap. My favorite tortilla brand is Mission – they make the BEST flour tortillas in all the land.
In terms of dipping sauce, I like my Cubans with a Honey Mustard (my recipe is posted below), but you can go classic with either Dijon or Yellow Mustard.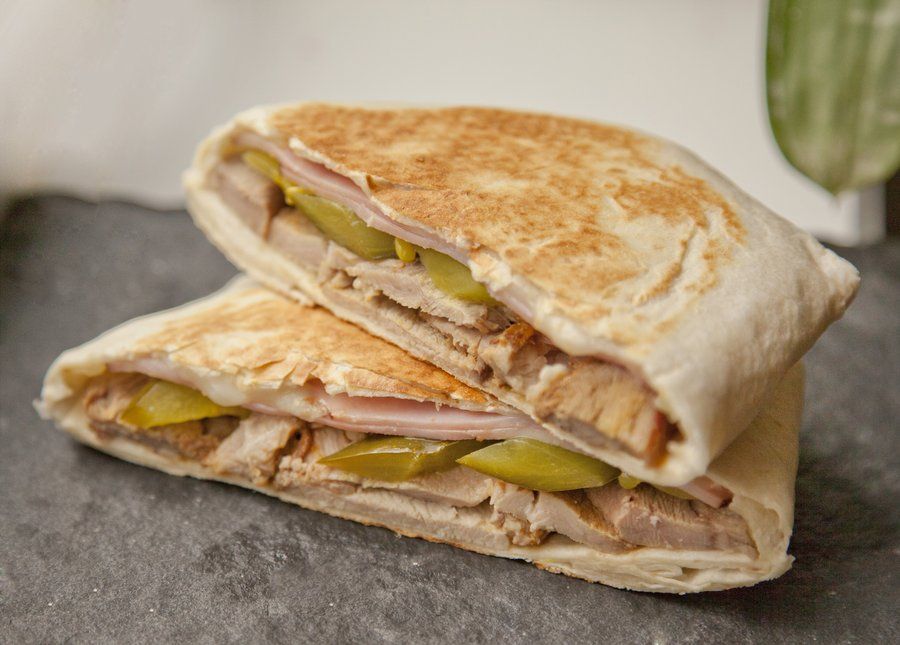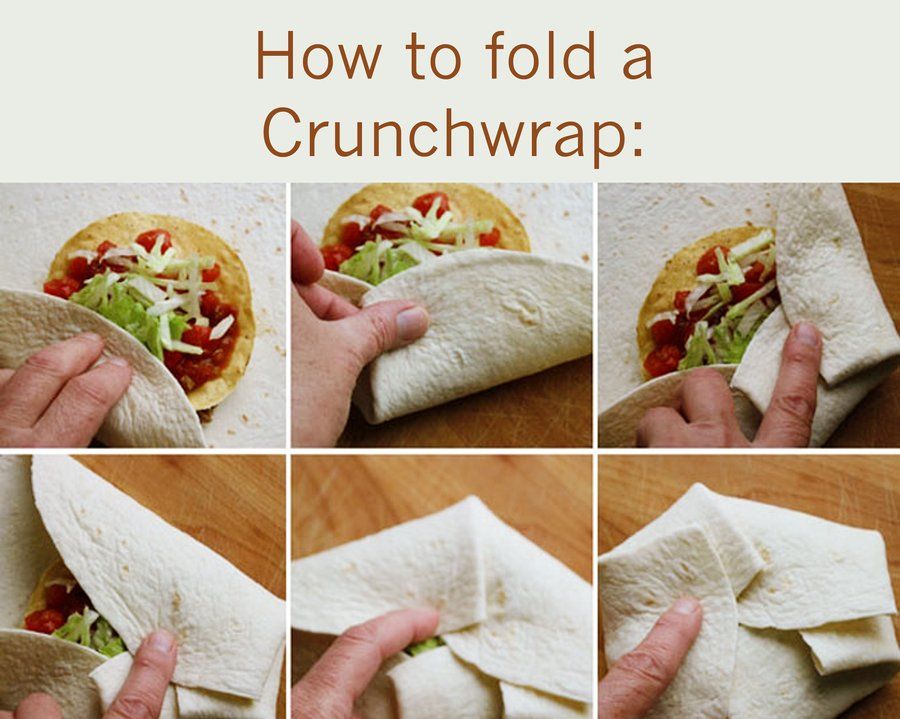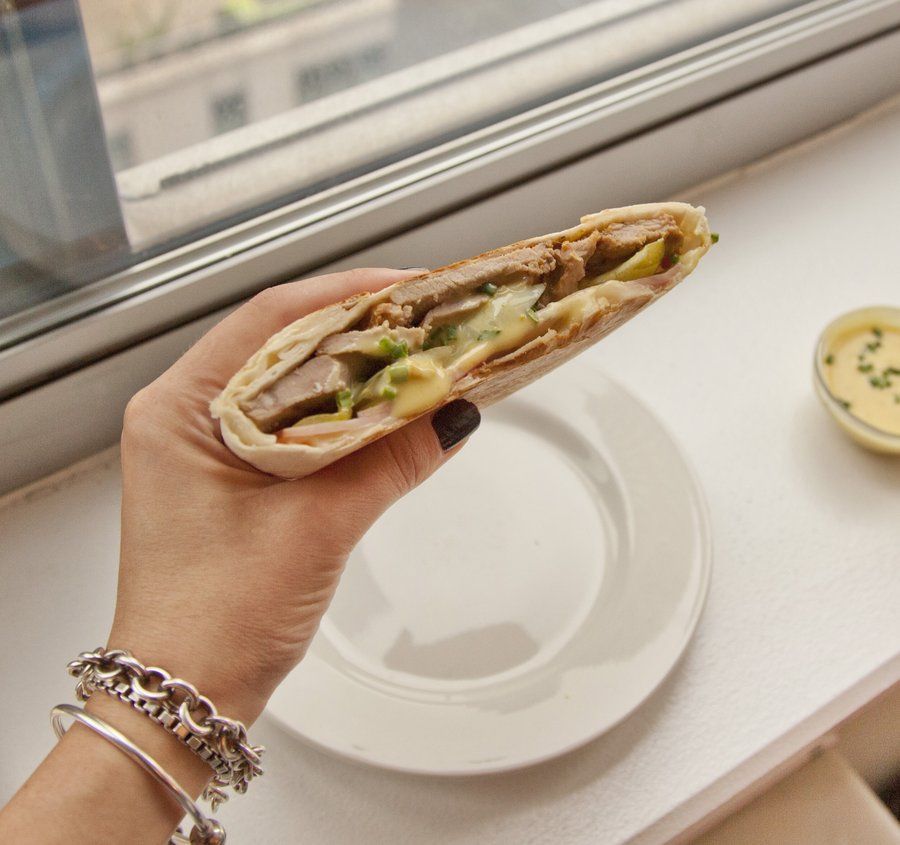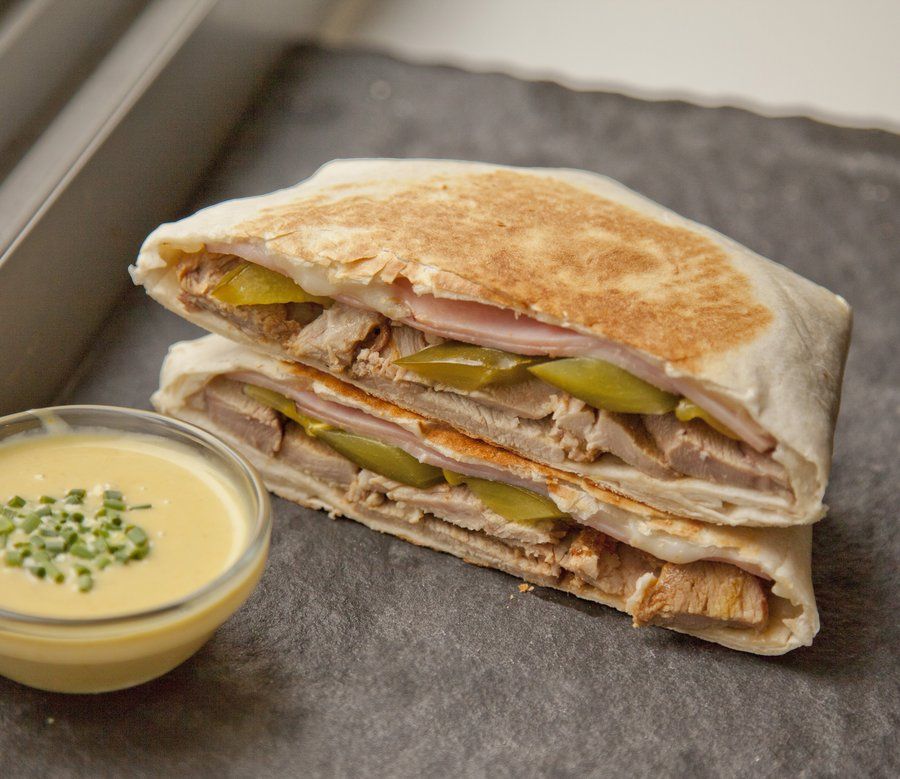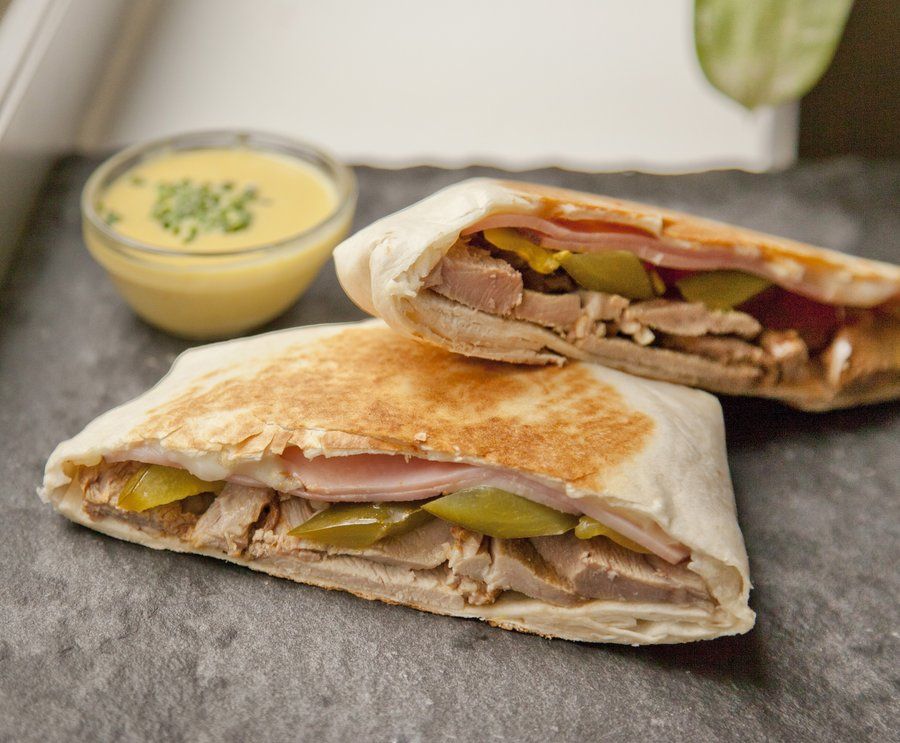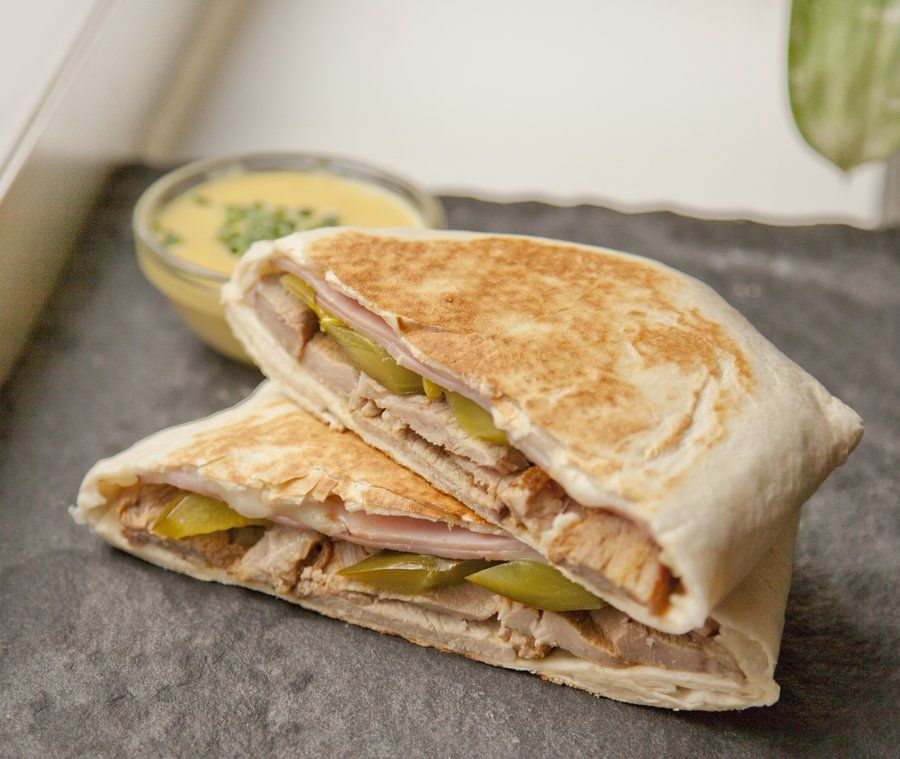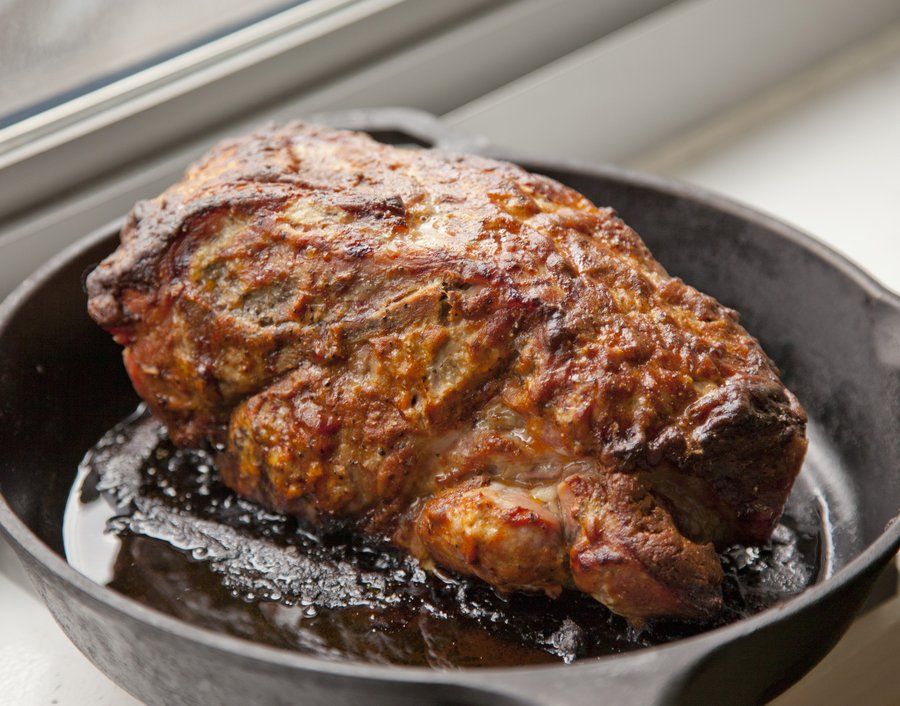 Honey Mustard Dipping Sauce
Prep Time
---
5 Minutes

Total Time
---
5 Minutes

Yield
---
Makes about 1 cup

Ingredients
1/2 Cup Mayonaise
3 T Honey
1 Tablespoon Dijon Mustard
1 Tablespoon Yellow Mustard
1/4 Teaspoon Salt
1 Teaspoon Lemon Juice (fresh)
Pinch Cayenne
---
Directions
Combine all ingredients in bowl, whisk together until smooth. Refrigerate til use.
Cuban Crunchwraps
Prep Time
---
20 Minutes

Cook Time
---
2 Hours

Total Time
---
2 Hour 20 Minutes

Yield
---
Serves 6

Ingredients
2 3/4 lbs Bone-in Pork Shoulder (half a shoulder)
1 Tablespoon Extra Virgin Olive Oil
1 Tablespoon Dijon Mustard
1 Tablespoon Yellow Mustard
1 Tablespoon Honey
1 Teaspoon Cumin Powder
1/2 Teaspoon Smoked Paprika
1/2 Teaspoon Salt
1/2 Teaspoon Black Pepper
6 10" Flour Tortillas
6 6" Flour Tortillas
3 Kosher Dill Pickles (sliced thin)
8 oz Swiss Cheese
8 oz Ham (Black Forest - sliced thin)
---
Directions
Preheat your oven to 400 degrees. In a bowl, combine your Olive Oil, Dijon Mustard, Yellow Mustard, Honey, cumin, smoked Paprika, salt and pepper. Stir to combine. Rub this mixture all over your pork shoulder (on all sides). Place the pork in a cast iron skillet (fat side up) and cook in the oven for 45 minutes. Reduce the heat to 350, and bake another 45 minutes (or until the internal temperature reads 145 degrees). Remove the pork from the oven and place on a cutting board.
Allow the pork to rest at least 20 minutes before slicing it thin.
To prepare each crunchwrap (for each layer you add to the crunchwrap, only add to the center - leaving a 2" border around the whole tortilla): Lay down 1 large flour tortilla, top with some swiss cheese, then some ham, then pickles and then with some of your thin sliced pork shoulder. Add one of your 6" flour tortillas on top. Take the outer edges of the bottom tortilla and start to fold over the top of the smaller tortilla in a clockwise fashion (see photo below). Carefully place the crunchwrap, seams side down in a skillet. Over a medium heat, start to brown and seal the sandwich together, once it's golden brown, flip over and do the same to the other side.
Remove from pan, cut in half and serve with Honey Mustard (recipe below), regular Yellow Mustard or Dijon. Serve hot.