Riddle me this....
What's better than having great friends?
Having great friends who share you passion for food and eating.
And I am lucky to have friends with such common passions as myself. This past weekend, my husband and I had over one of my favorite couples, Kevin & Elise. We've had them over, been over to their house, gone out to dinner in NYC, etc etc - but honestly I love it most when we have them over our place for dinner for a few reasons. They have been my super cooperative and encouraging food guinea pigs for 3 years now....and are fun to boot. I also like when people EAT. I mean, so many people I see eat like 1 Tablespoon of food and declare they're full. UM WHAT? No. So this past weekend, we had them over and Elise offered to make the salad and dessert.
GOD BLESS HER because literally, these are my two LEAST favorite things to make. So with that, she brought this incredible Kale Salad which I devoured (as did everyone else), and I immediately went on google and found the recipe the next day.
This salad is super refreshing and light, but packed with wonderful flavors and textures from the dates, almonds and parmesan. I also love the dressing it is lightly tossed in. So Thank you, Elise & Kevin, you not only made my Saturday night amazingly fun and tasty but now the world can enjoy this awesome salad!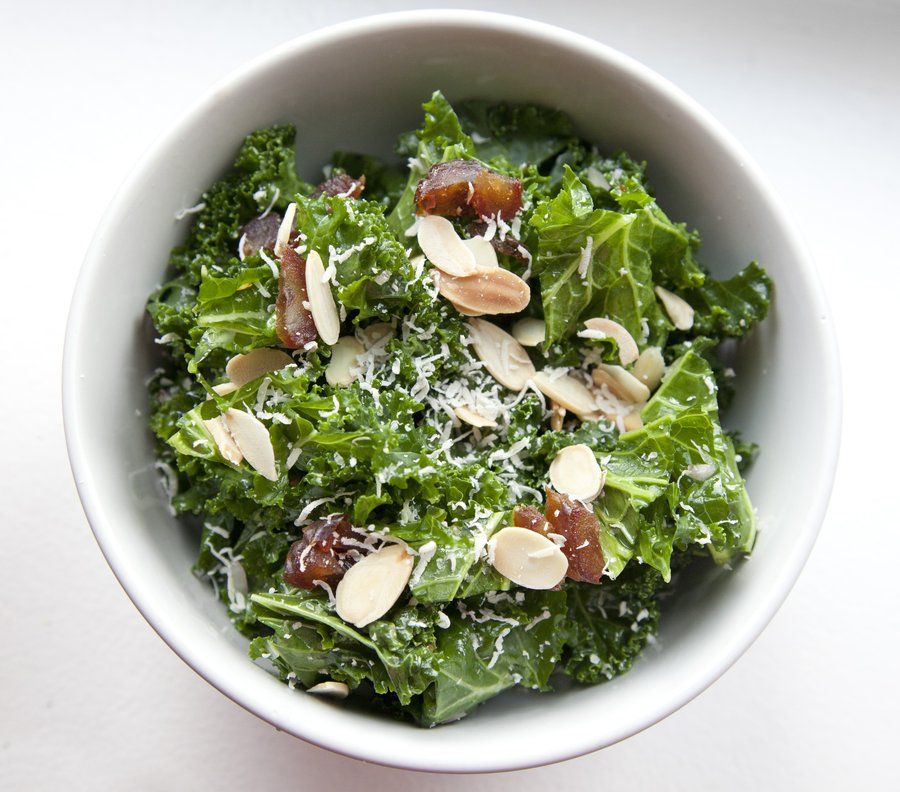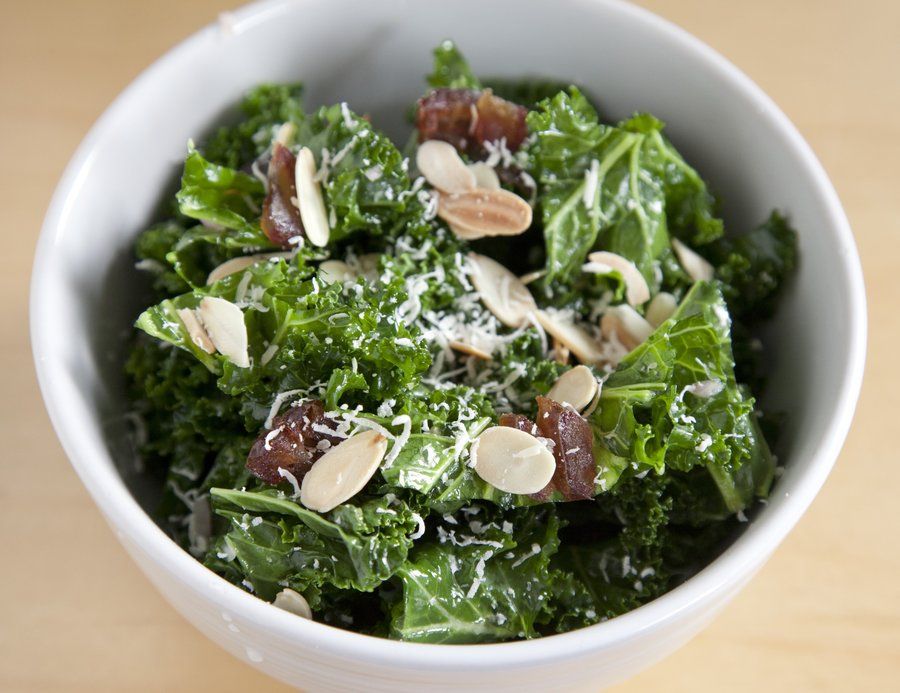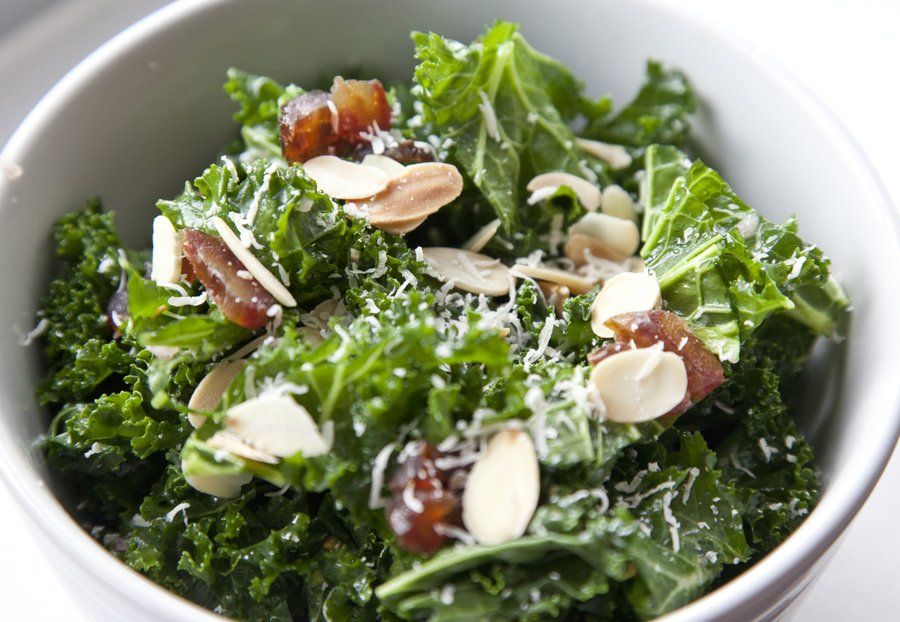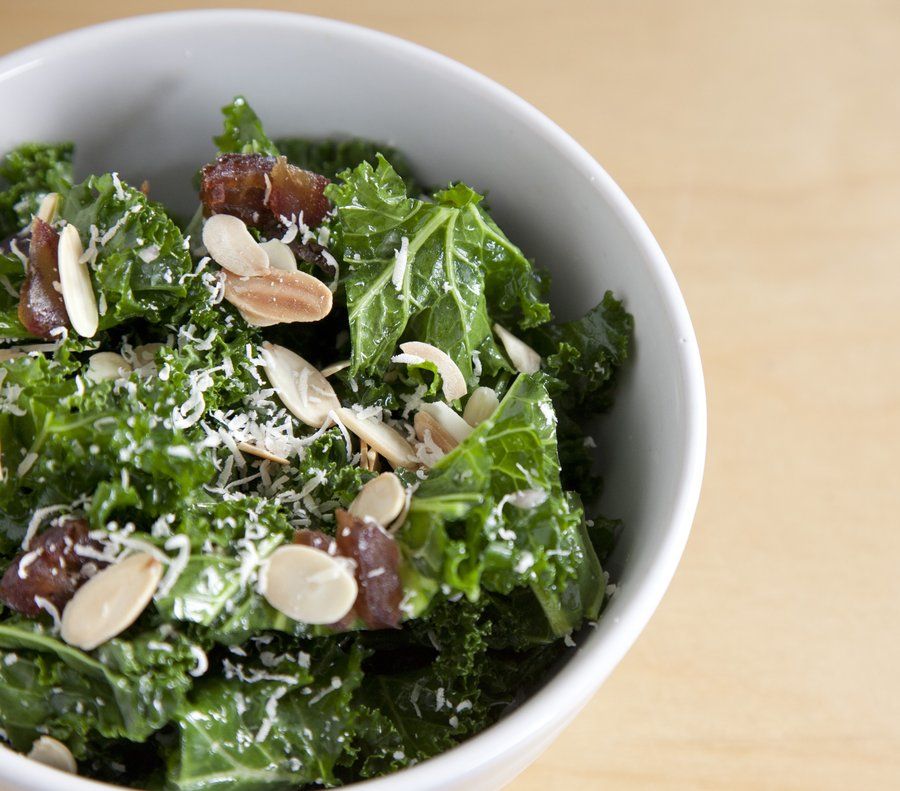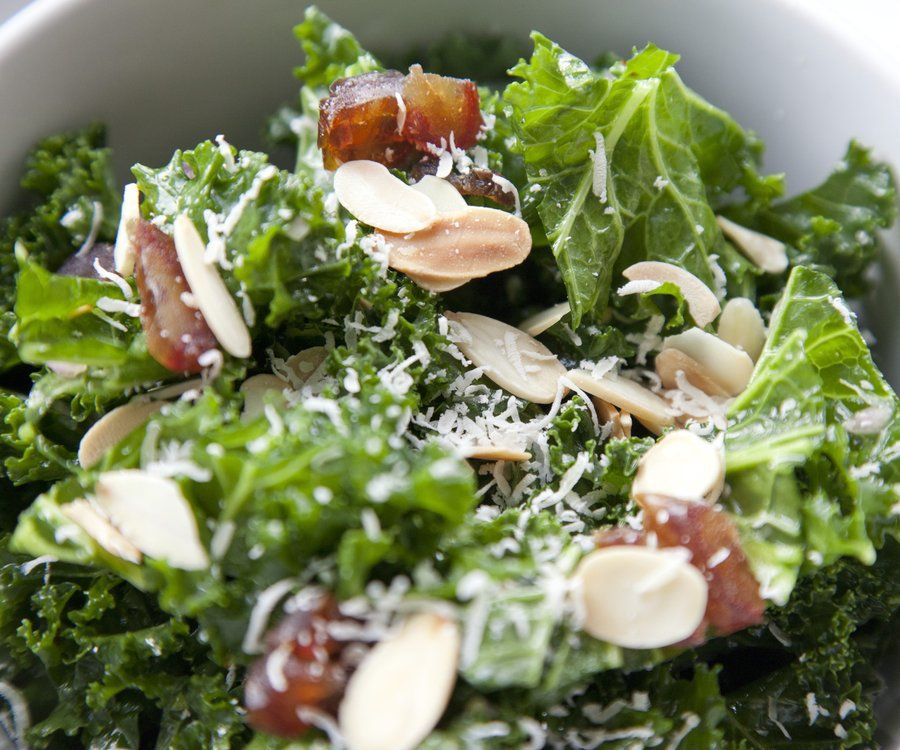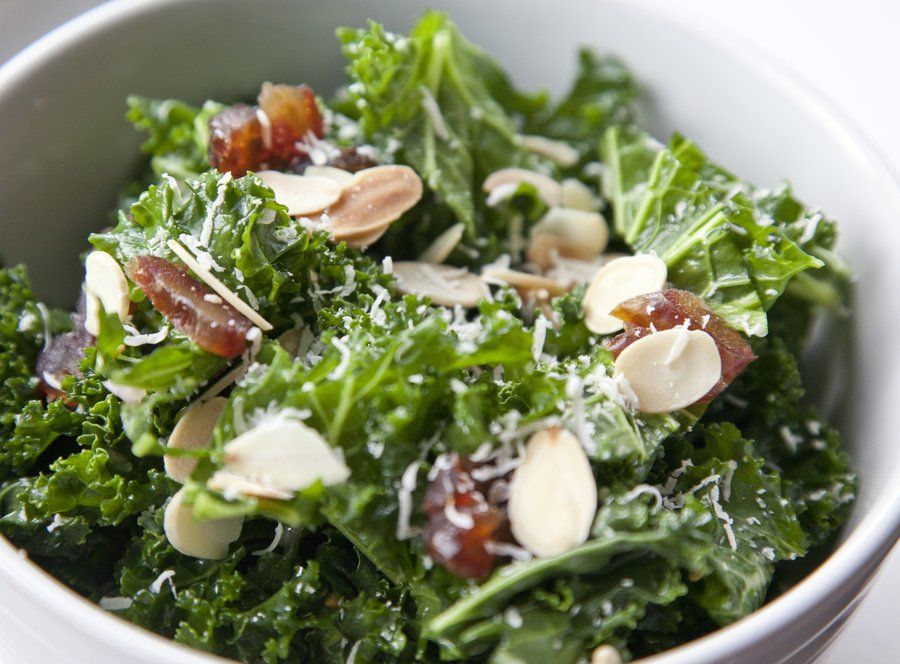 Kale, Almond & Date Salad
Prep Time
---
20 Minutes

Total Time
---
20 Minutes

Yield
---
Serves 6-8

Ingredients
2 Bunches Kale (leaves only, cut into bite-sized pieces)
Lemon Juice (fresh) (1/2 a lemon)
1/2 minced Shallot
1 tsps Honey
1/2 tsps Salt
1/4 tsps Red Pepper Flakes
2 T Extra Virgin Olive Oil
1/3 Cups Sliced/Slivered Almonds (toasted)
8 Dates (Pitted and chopped)
3 oz grated Parmesan Cheese
---
Directions
In a bowl, whisk juice, shallot, honey, salt and pepper flakes. Add kale; toss well. Let sit 20 minutes. Mix in oil. Refrigerate for up to 1 day, or serve immediately.
In a dry pan, toast almonds over medium heat, tossing constantly, until color deepens, 1 to 2 minutes. Add almonds, dates and Parmesan to kale salad and serve.