I love ribs. I like to experiment with various flavors and cooking styles when making ribs. Sometimes I bake the ribs, other times I will cook them in a slow cooker. In terms of flavor, I have made these awesome BBQ Baby Backs, but last night I wanted to try an Asian Style Flavor rib.
These ribs were to die for! My husband and I annihilated them like it was our last meal. These ribs literally fall off the bone, and the marinade is seriously one of the best umami flavors I've ever tasted. The perfect combo of sweet, spicy, tangy and salty. The only downside to this dinner was I think I should have made more ribs....we practically licked the plate clean.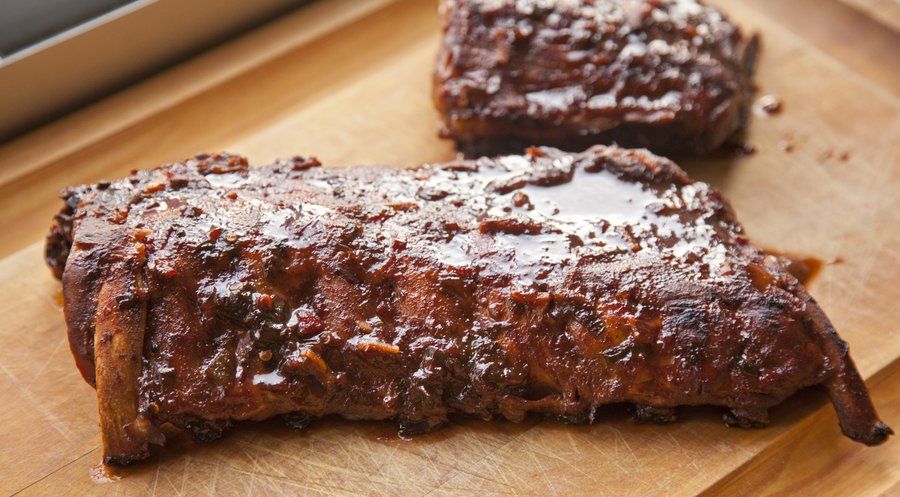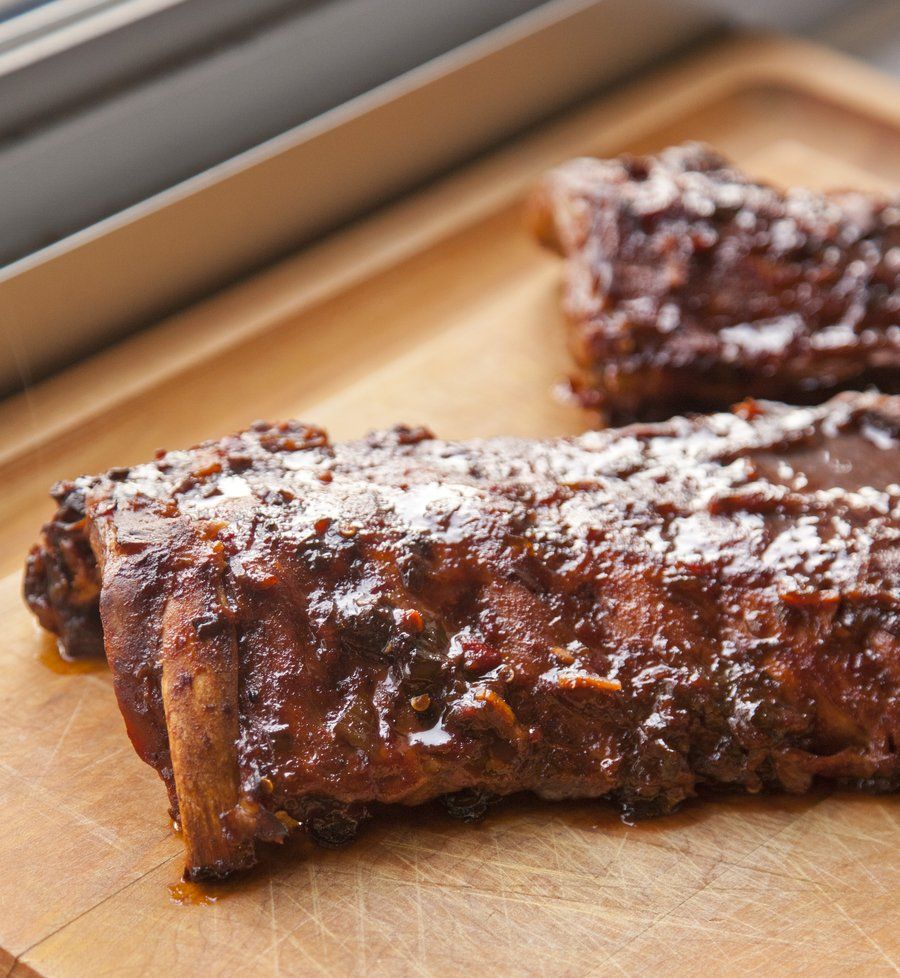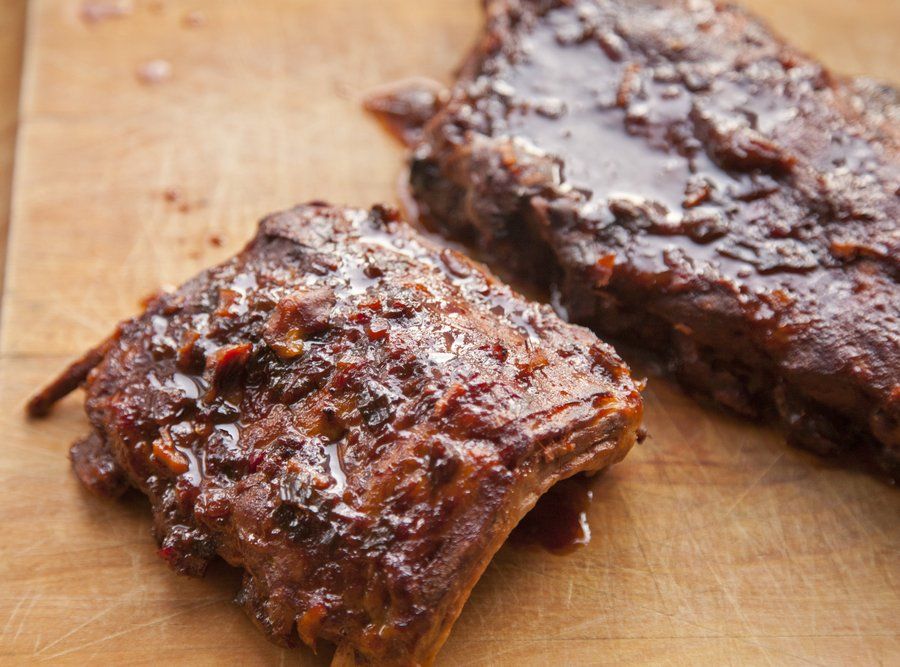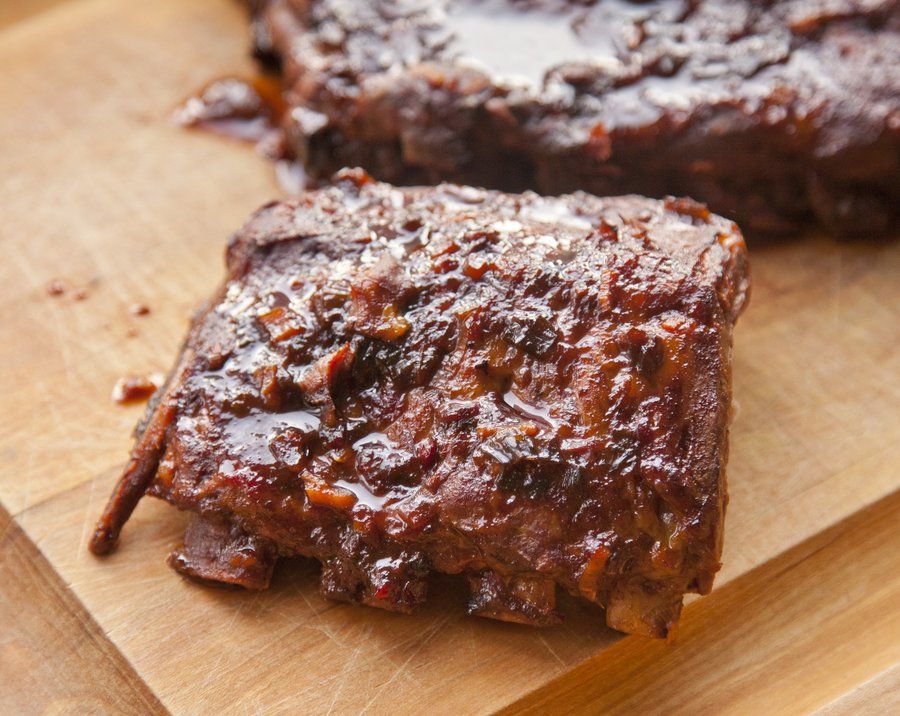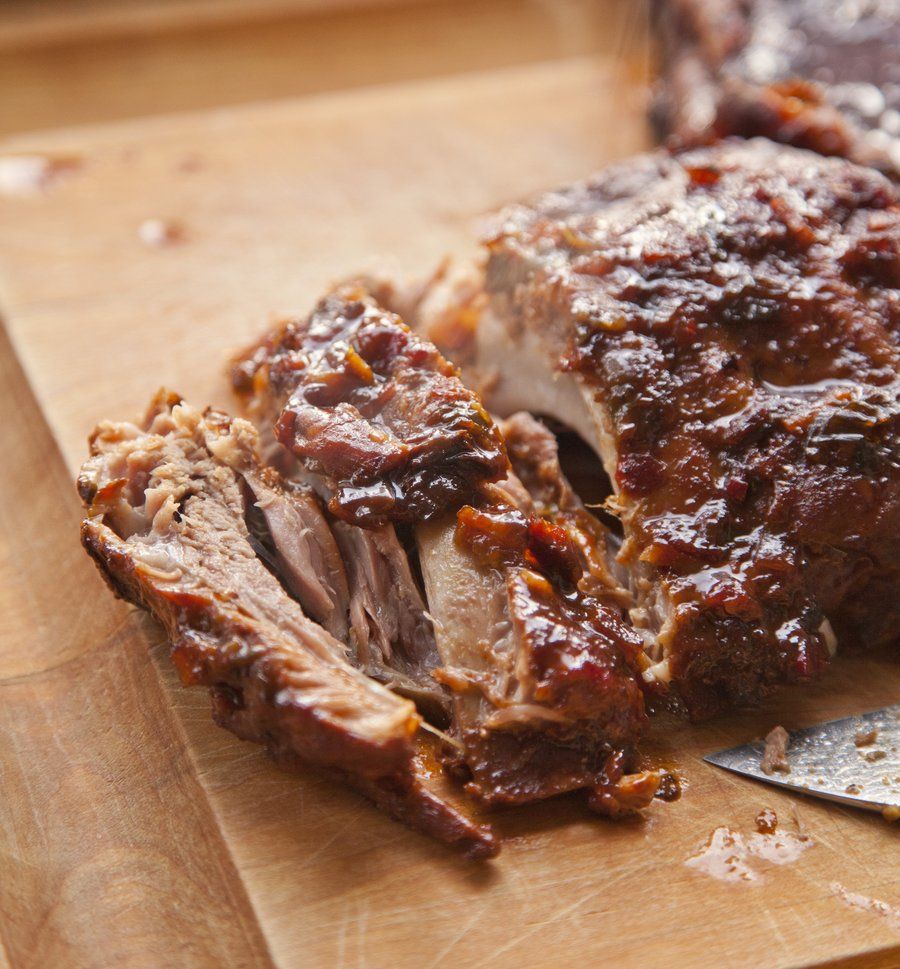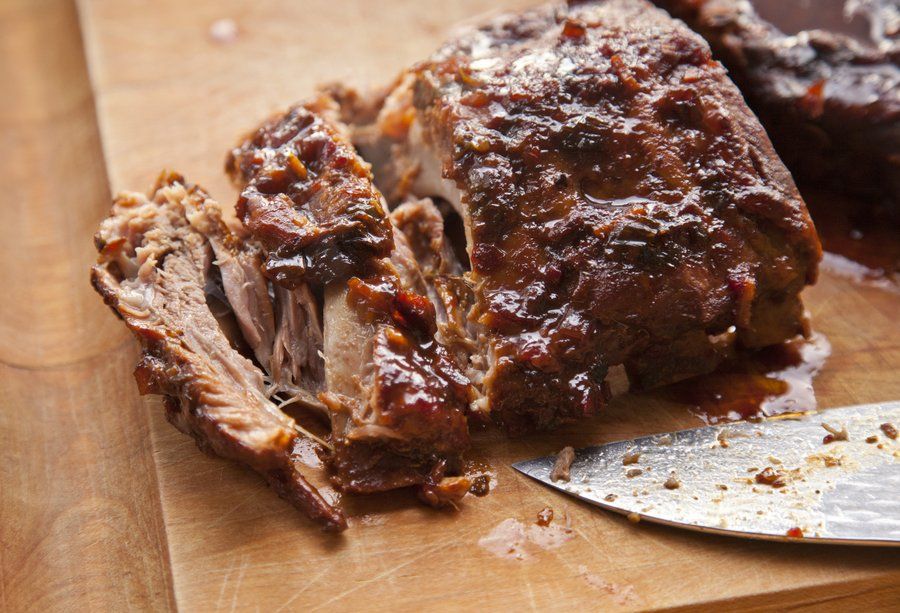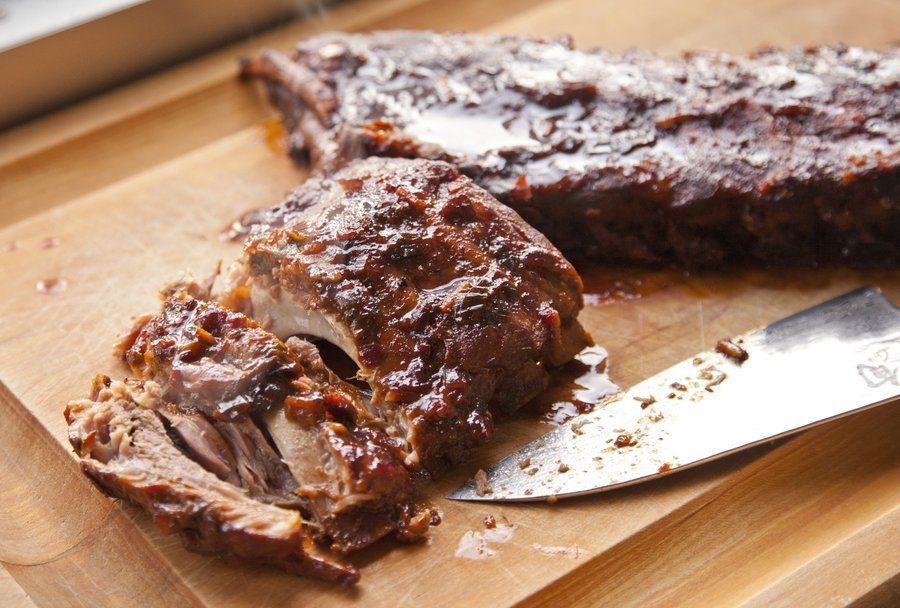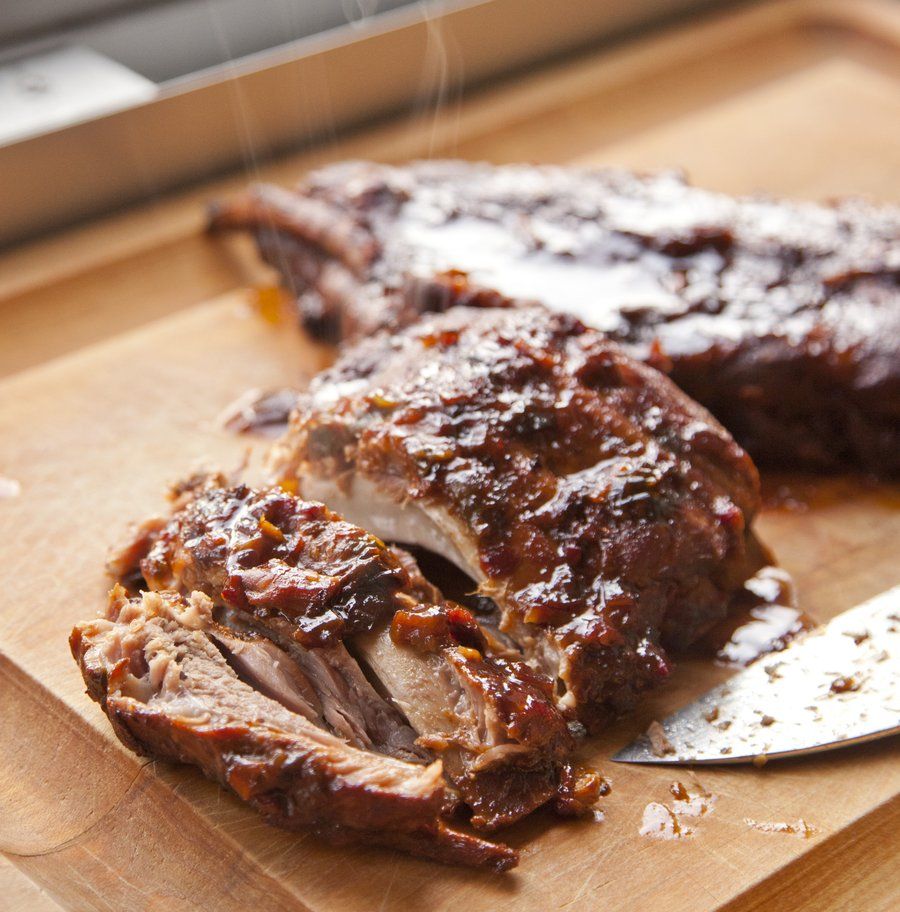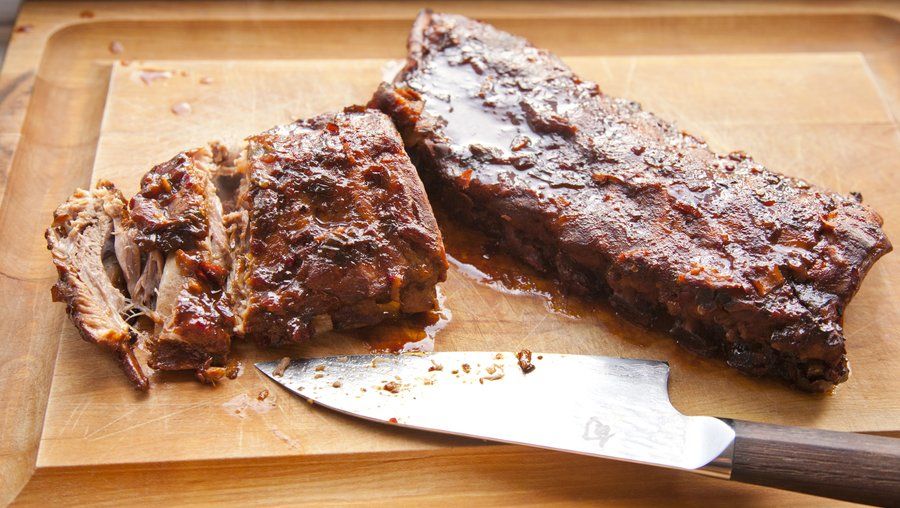 Hoisin Baby Back Ribs
Prep Time
---
5 Minutes

Cook Time
---
6 Hour 5 Minutes

Total Time
---
6 Hour 10 Minutes

Yield
---
Serves 2

Ingredients
1/2 Cup Hoisin Sauce
2 T Rice Vinegar
2 T Honey
2 T Soy Sauce
1 Tablespoon Sriracha
1 Tablespoon minced Ginger Root
1 1/2 T Garlic Chili Sauce
1/4 Cup Ketchup
2 sliced thin on a bias Scallions
2 1/3 lbs Baby Back Pork Ribs
---
Directions
In a bowl combine your Hoisin, Rice Vinegar, Honey, Soy Sauce, Sriracha, Ginger, Garlic Chili Paste, Ketchup and Scallions. Whisk together.
Lay your ribs in a slow cooker in one layer (don't overlap) - meat side up. Pour the marinade from step 1 over your ribs evenly. Put the slow cooker on low, cover and cook 6 hours.
After 6 hours, carefully remove your ribs and place on a foil lined baking sheet. Ladle the drippings from your slow cooker over the ribs and cook under your oven's broiler on hi for about 5-8 minutes (until bubbling). Serve hot.