think one of the best snacks ever invented is Guacamole.  The flavors are refreshing, it's easy to make, and it's always a hit at a party (plus everyone - vegans, vegetarians, gluten-free eaters, etc - can eat this!). I must admit that I don't have a set recipe for Guac, I make it different every single time depending on what I have on hand, and who I am making it for.  For example, last night it was just me and my husband and he is a huge fan of anything with a major Lime flavor, so last night, I pumped up the lime and it came out delish!
Like I said, I don't make the same recipe twice….sometimes instead of tomatoes, I use Roasted Red Peppers minced up - they add an awesome flavor.  I also usually use Lemon Juice instead of lime.  Add in cilantro as well if you have that on hand, that adds such a great bright flavor to the Guac.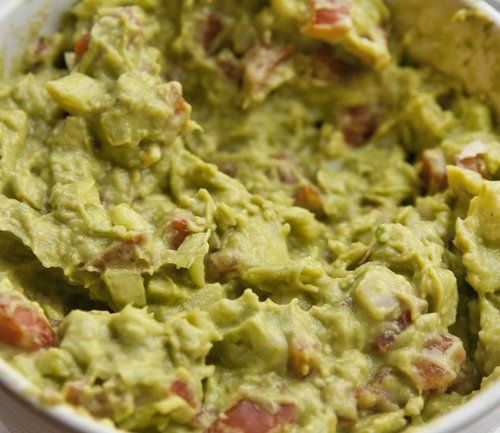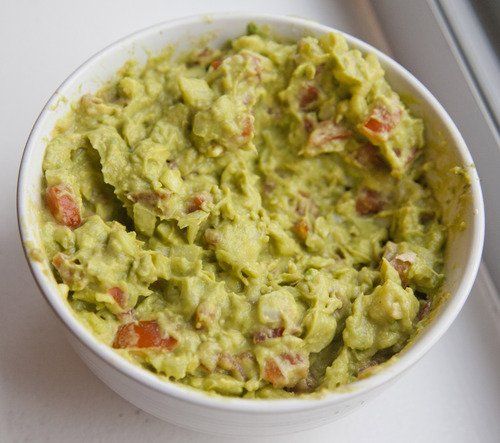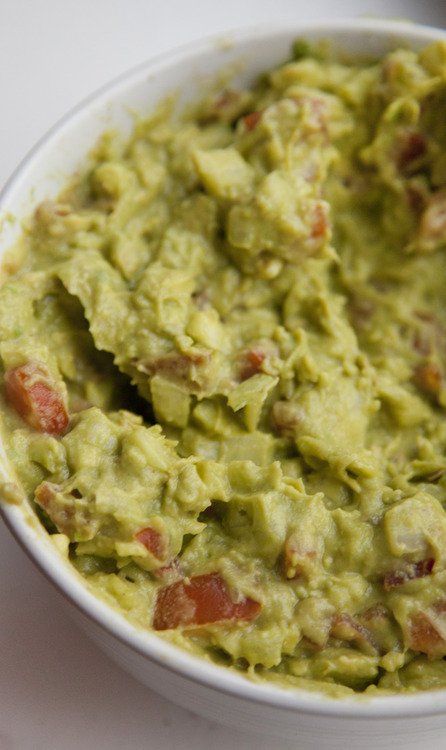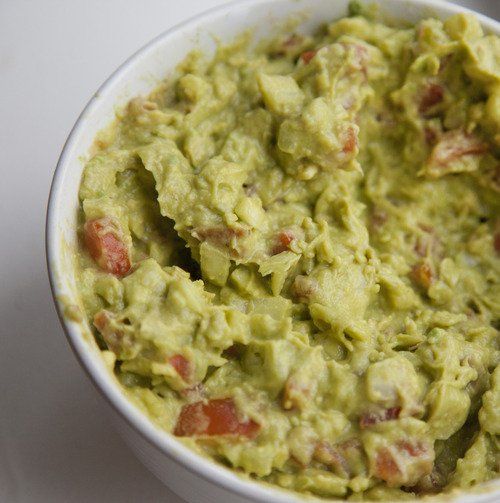 Guacamole
Prep Time
---
10 Minutes

Yield
---
3 cups

Ingredients
2 Avocados (Peel and Seed removed, mashed)
1 1/4 Cups minced Onion
1 tsps Garlic Powder
5 tsps Fresh Lime Juice
1 tsps Hot Sauce
2 small dice Tomatoes
Salt and Pepper
Tortilla Chips (to serve with)
---
Directions
Mix all your ingredients together and taste - at this point, you can season as to your liking.