This recipe is one I got from my Aunt, that I fell in love with at first bite.  This is a great dish to make when serving a large crowd, because it's simple and quick to make.  The flavors are incredible but the part of it I like the best are the various textures from the ingredients. Not to mention, the colors are gorgeous!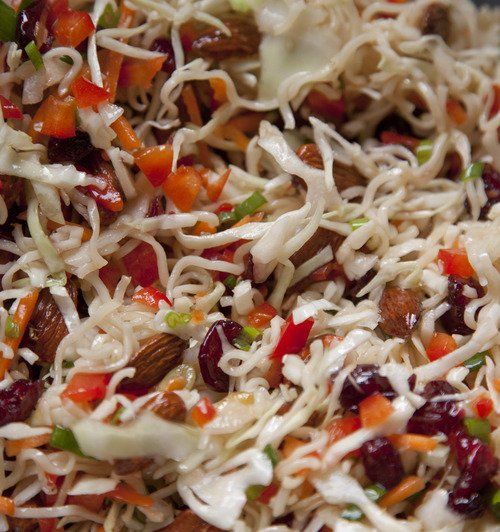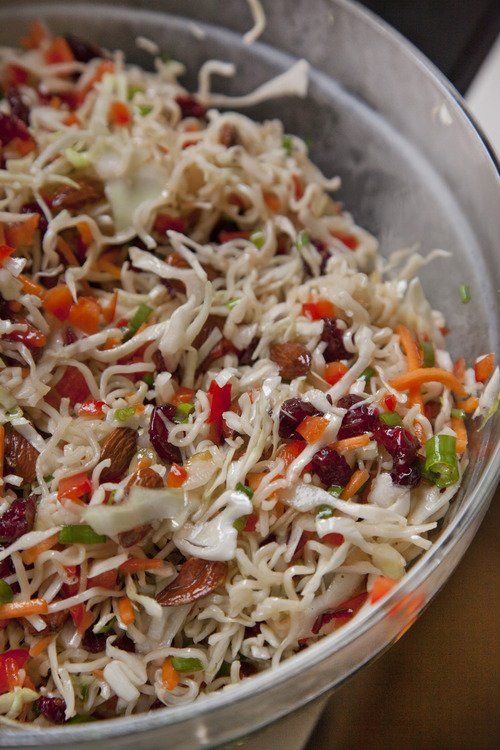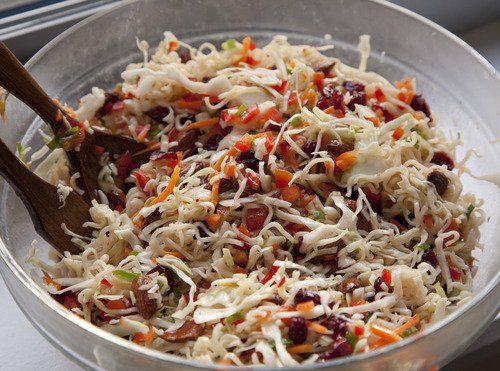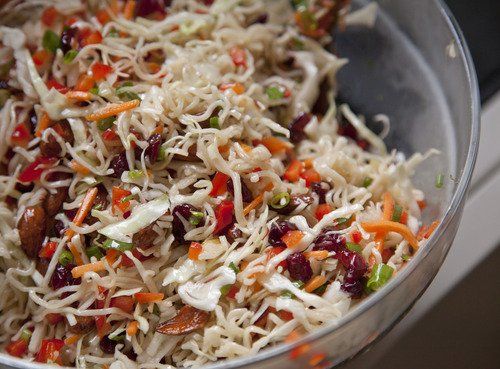 Asian Broccoli Slaw Salad
Prep Time
---
15 Minutes

Cook Time
---
10 Minutes

Total Time
---
25 Minutes

Yield
---
Serves 8

Ingredients
1 lbs Broccoli Slaw
2 Packages Ramen Noodles (cooked)
1 small dice Red Bell Pepper
1 Cups Almonds
1 Cups Craisins
1 Cups Pumpkin Seeds
1 Bunches sliced thin Scallion
3/4 Cups Canola Oil
1/3 Cups Sugar
1/3 Cups Apple Cider Vinegar
1 Packet Ramen Noodle Seasoning
---
Directions
Cook your ramen and allow to cool. Combine your slaw, Ramen, pepper, almonds, pumpkin seeds, Craisins, and green onion in a large bowl. Toss.
In a small bowl, whisk together your sugar, canola oil, apple cidar vinegar and Ramen seasoning until fully combined. Then toss this dressing into your salad. Serve!