As I have posted time and time again, I am not a huge fan of desserts.
Chocolate could sit in front of me for days without me having the slightest desire to eat it.
But being a chef, you are required to bake things for your clients, and thus this recipe was created. I like when a dessert has an element of savory to it…and when it comes to chocolate, nothing pairs better than a flakey sea salt. My absolute favorite salt, is Maldon Salt – it's flakey, delicate and perfect for desserts. It's a little less harsh than a typical Sea Salt and truly lends itself to being chocolate's perfect savory companion.
These brownies are fantastic in that they're flourless (so completely Gluten Free), they're easy, made in 1 bowl (easy cleanup) and are super fudgey! The peanut butter plays a very small role in terms of the taste – there's not a huge peanut flavor coming through, rather it's a subtle undertone of peanuts which really works together with the chocolate and Maldon.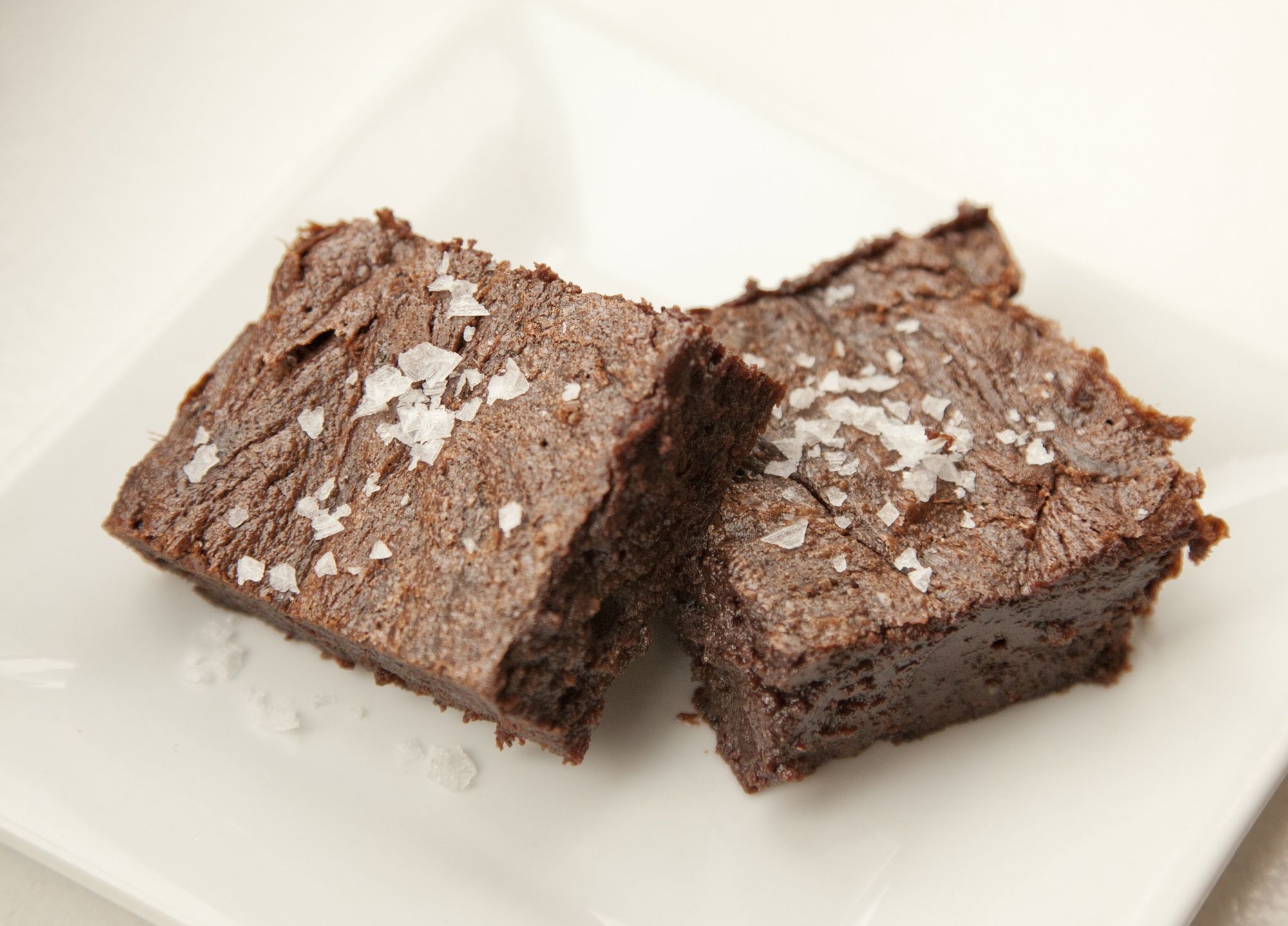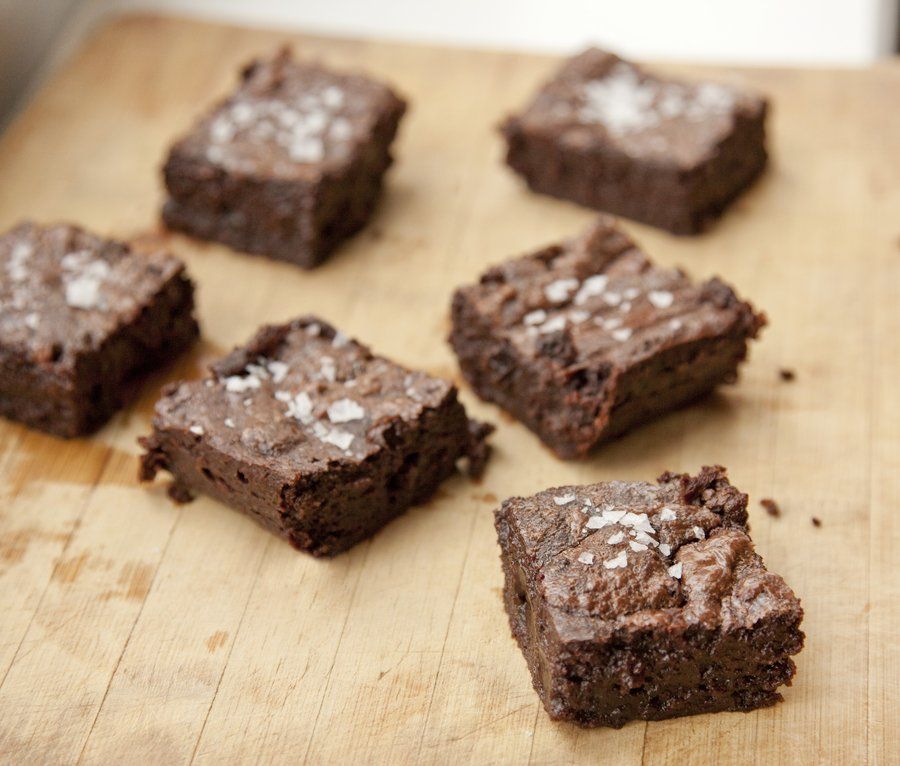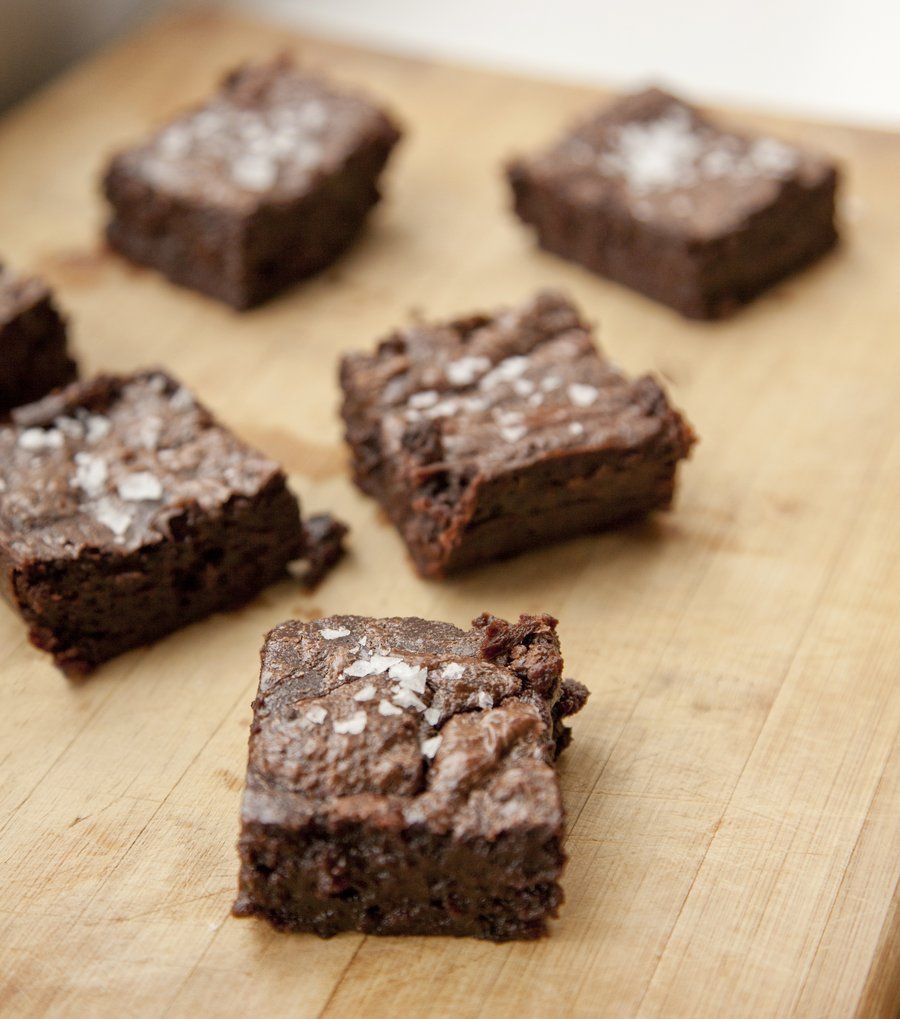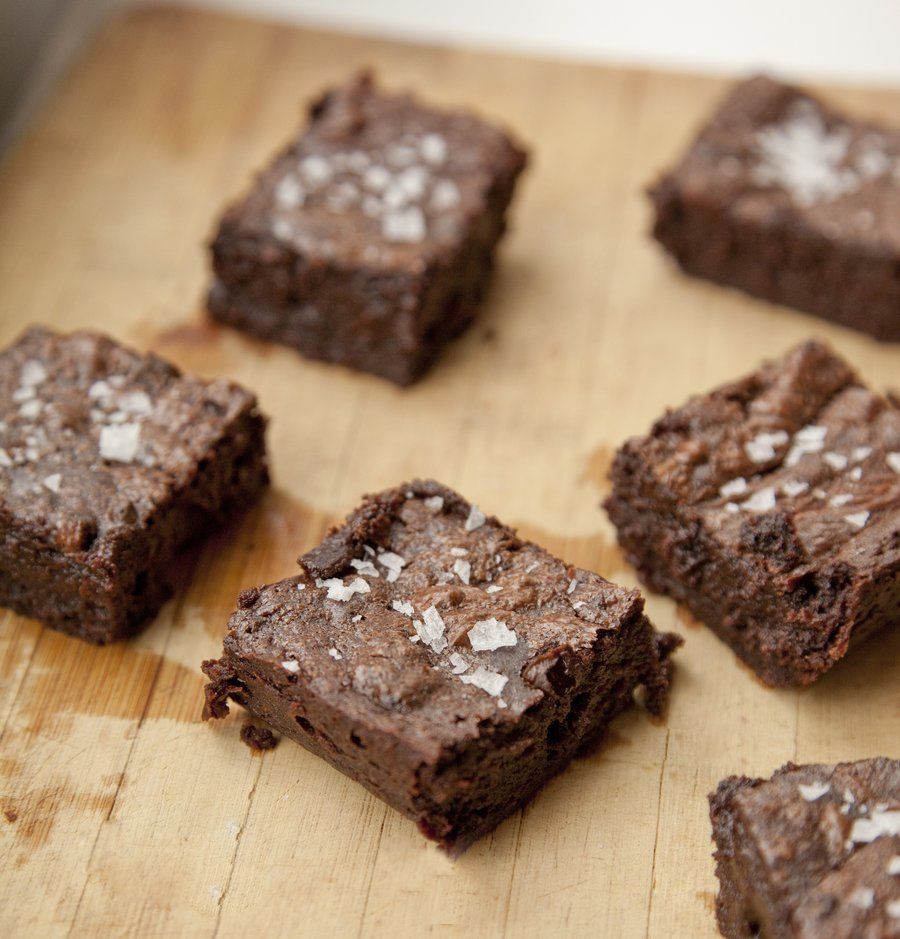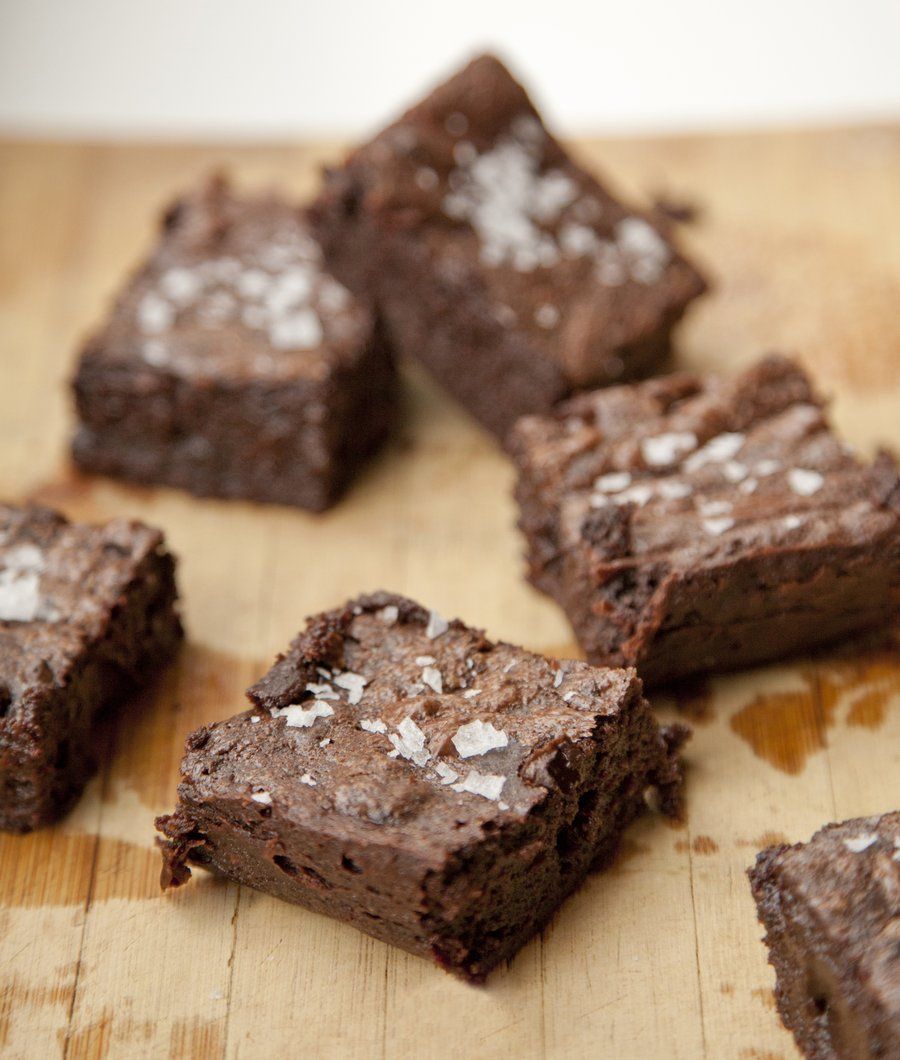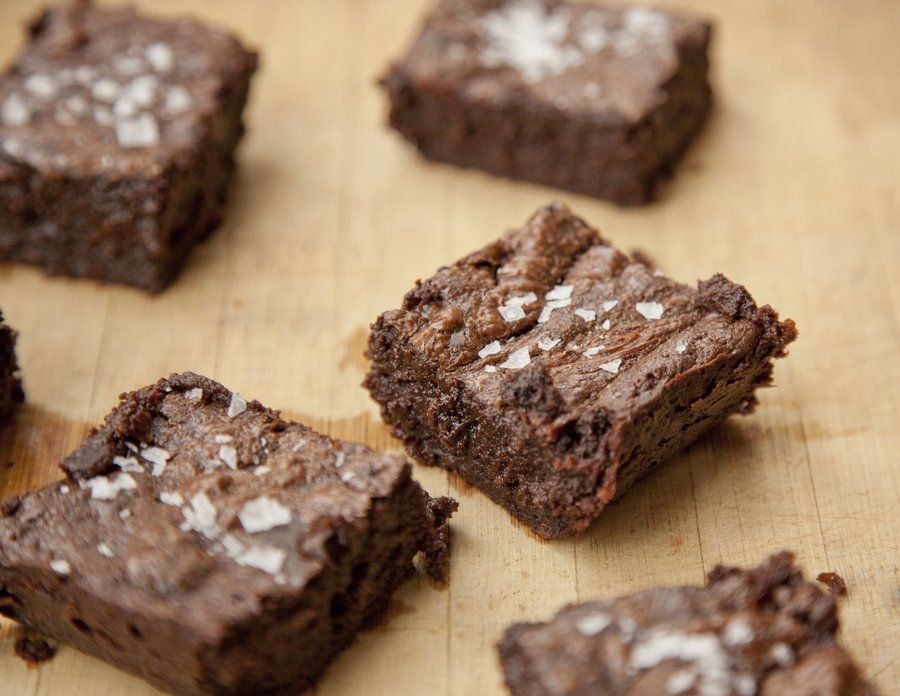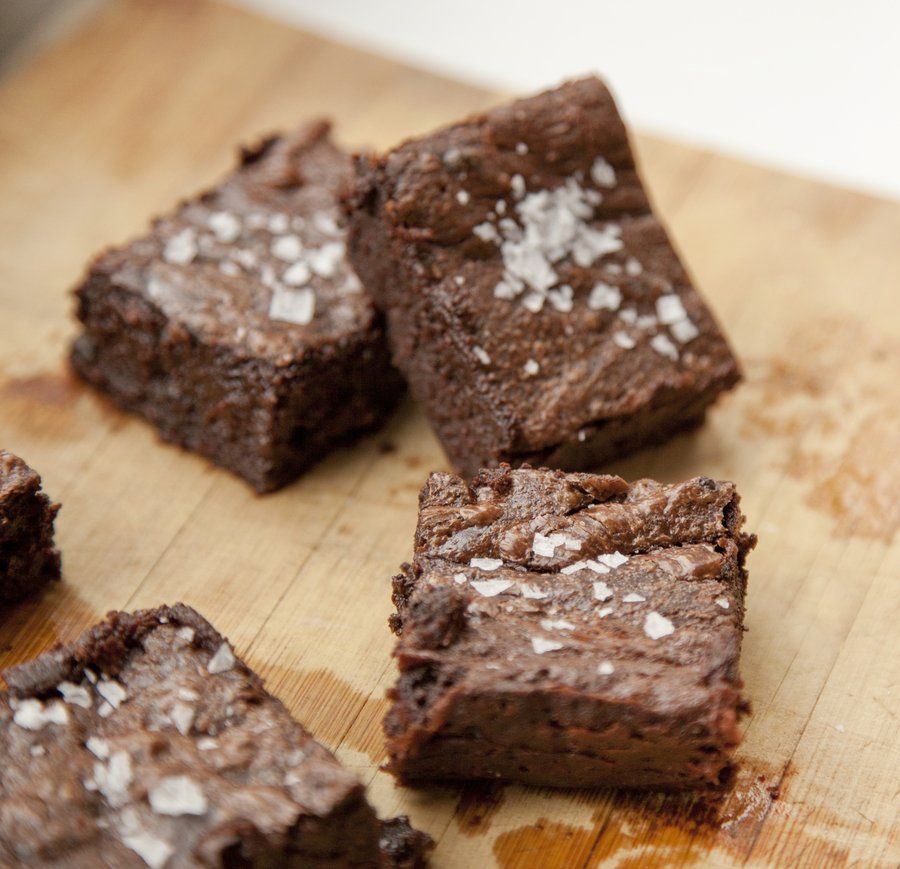 Flourless Peanut Butter Brownies
Prep Time
---
10 Minutes

Cook Time
---
40 Minutes

Total Time
---
50 Minutes

Yield
---
1, 8x8 pan (12 brownies)

Ingredients
1 Stick Butter
2 Cups Semisweet Chocolate Chips
1/2 Cup Creamy Peanut Butter
4 Eggs
1/3 Cup Sugar
1 Tablespoon Vanilla
1/3 Cup Cocoa Powder
2 T Maldon Salt (for garnish)
---
Directions
Preheat your oven to 300 degrees and line an 8x8 baking pan with tin foil, and spray with non-stick spray.

In a microwave safe large bowl, melt your butter in the microwave. Once melted, add in your chocolate chips and peanut butter, and place in the microwave for 30 seconds. Stir the mixture together, and microwave another 30 seconds - at this point, everything should be melted and easily stirred together.

To the bowl add in your eggs, sugar, vanilla, and cocoa. Stir to combine completely. Pour into your prepared baking pan and bake about 40 minutes. Remove from oven and allow to cool completely before cutting. Top with Maldon Salt.