When Justin and I first started dating, our first dinner date was to an incredible Spanish Tapas place in the West Village called Alta.  They have a menu of over 30 small tapas-sized plates that are beyond incredible….Last week for Valentine's Day we decided to go back there and relive out first (awkward) dinner together.  So in reminiscing about the start of Justin and my relationship, I decided to take my inspiration from Alta and create my own little Tapas Dinner. One of the dishes I made was this Fig Bruschetta which we both loved!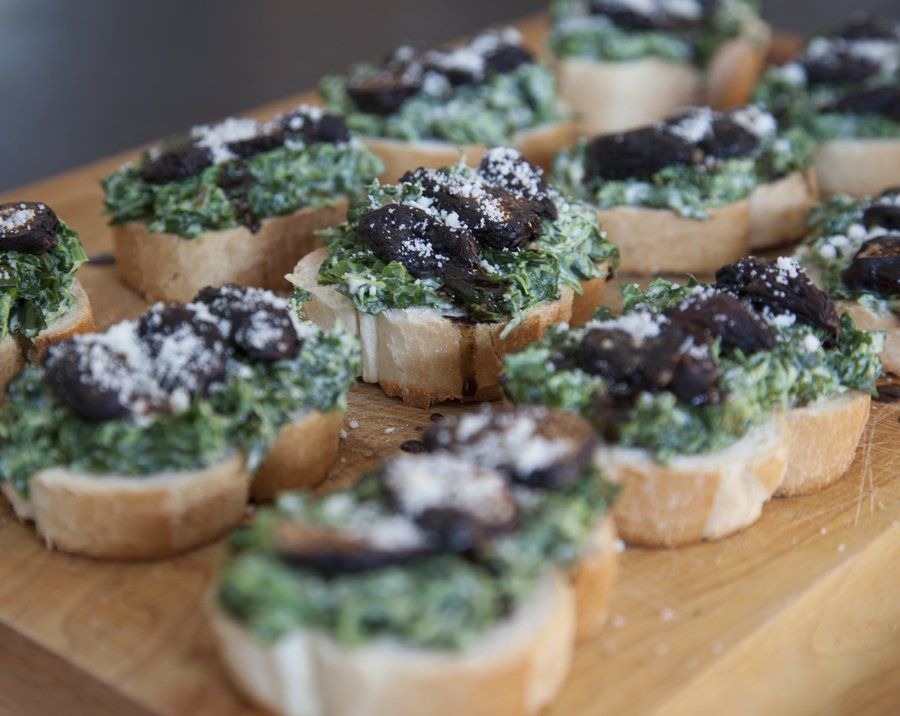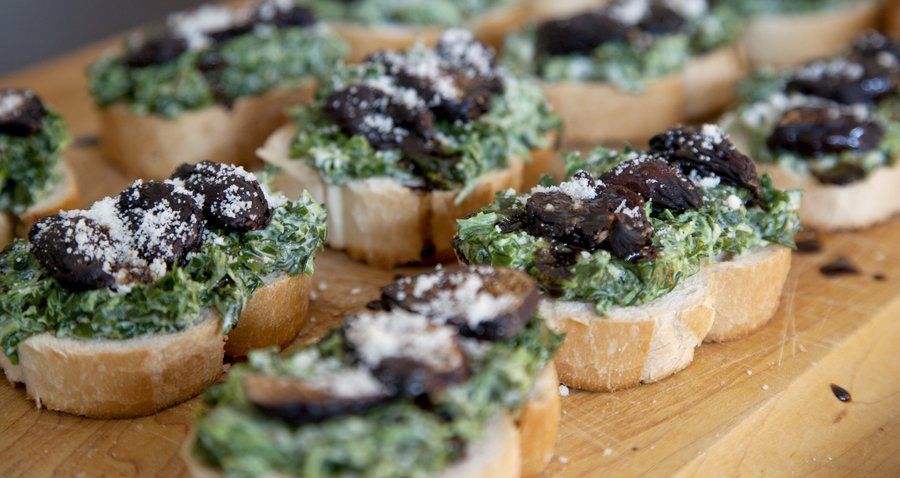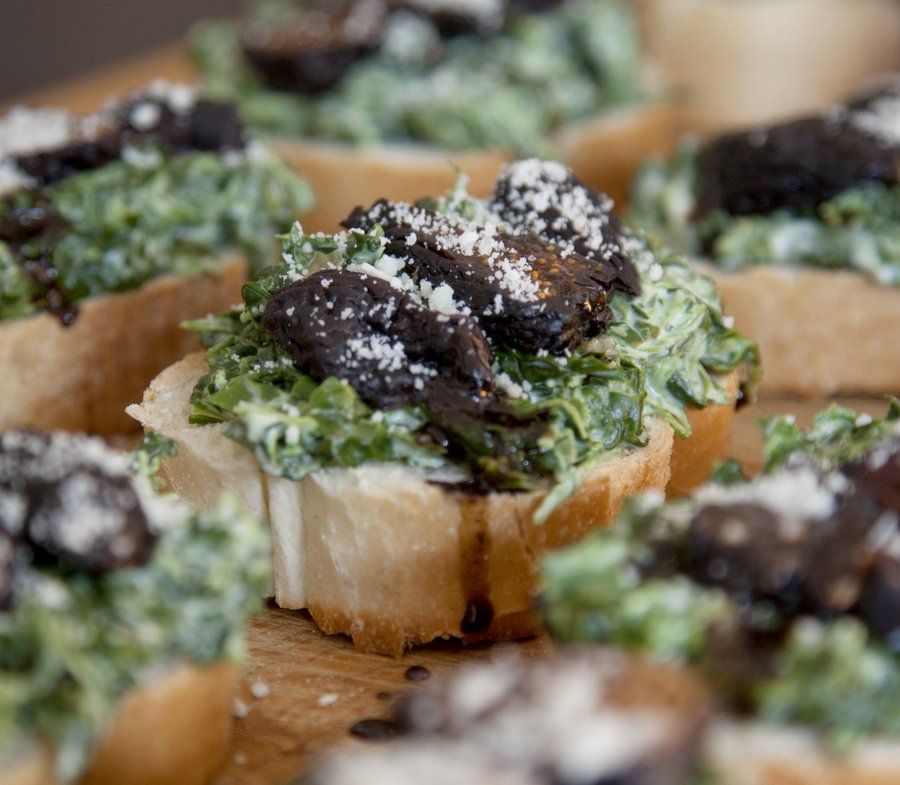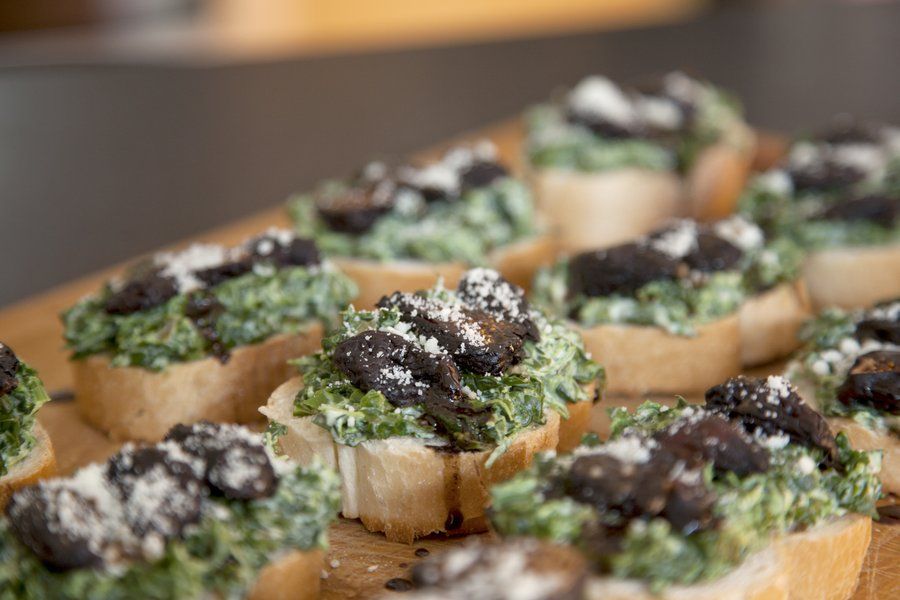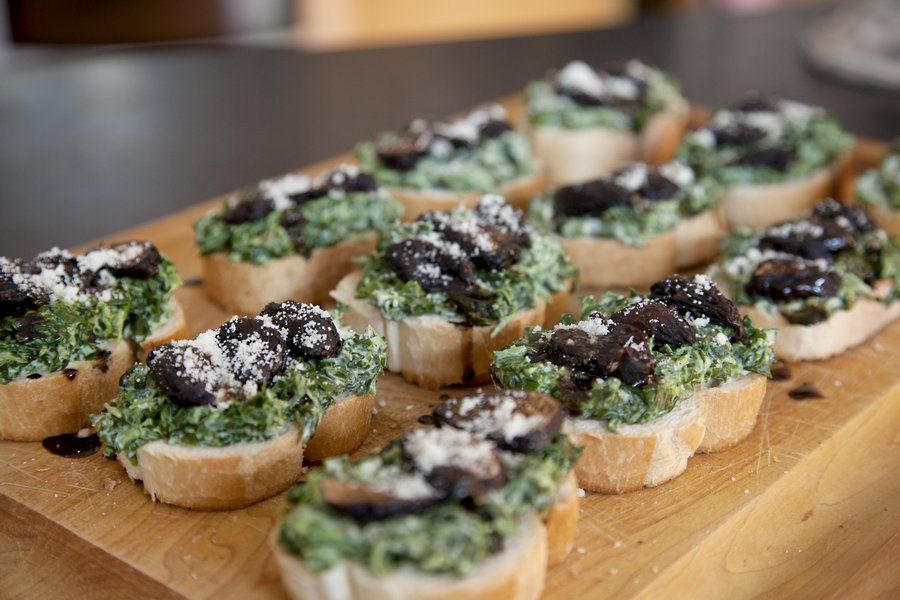 Fig Bruschetta
Prep Time
---
15 Minutes

Total Time
---
15 Minutes

Yield
---
20-25 Pieces

Ingredients
1 Italian Baguette
5 oz Frozen Spinach (thawed)
5 oz Mascarpone Cheese
Salt and Pepper
20 Dried Figs
1/4 Cups chopped roughly Almonds
1/4 Cups grated Parmesan Cheese
---
Directions
Slice up your baguette into 1/2 inch slices, toast so they're golden brown.
Mix together equal parts Mascarpone Cheese and Spinach so that its a creamy, spreadable consistency - add in salt and pepper to taste.
Top the baguette with a generous helping of that mixture, then add your fig to the top. Top that with crushed Almonds (I just ran whole almonds through my food processor until they were smaller sized - not powder). Top that with a sprinkling of Parmesan Cheese.