I am a major fan of all pork products, but Bacon may just be my favorite one. You can do so much with bacon, but one of my favorite ways to eat it is by wrapping it around something else and cooking it like that. Whatever you wrap the bacon around, cooks in the bacon fat and just becomes all the better! This combo of bacon, shrimp and cheddar is one of my favorites - great for appetizers for any party!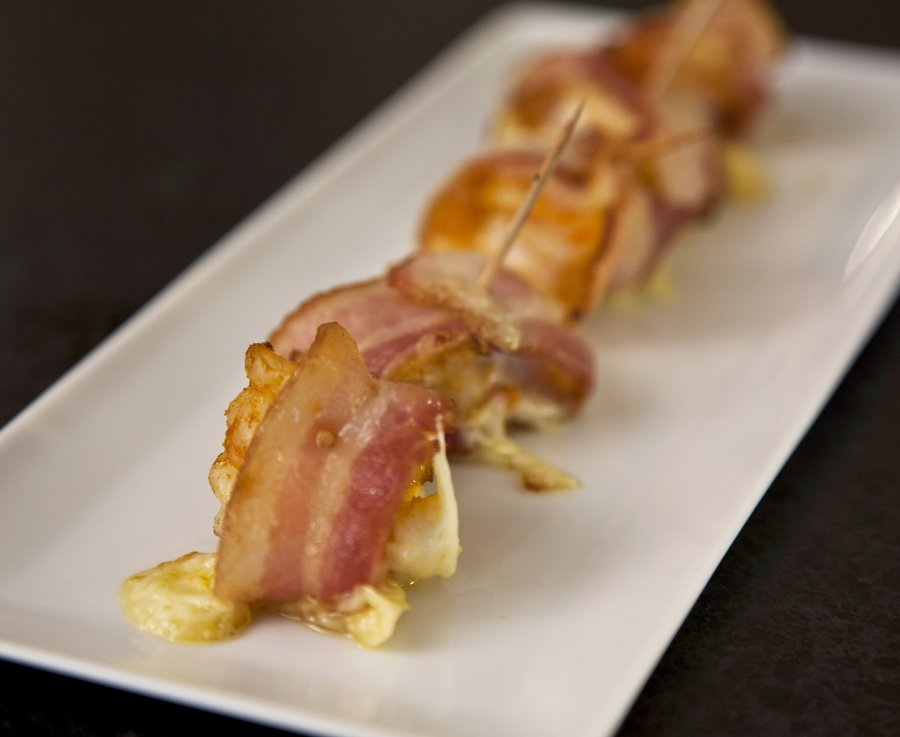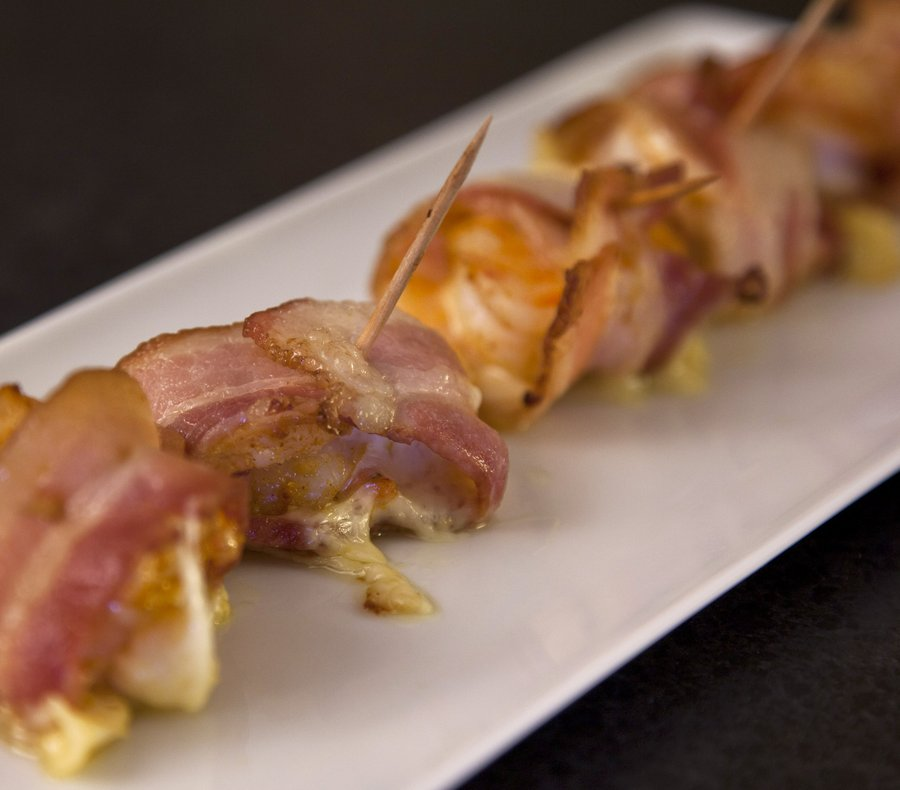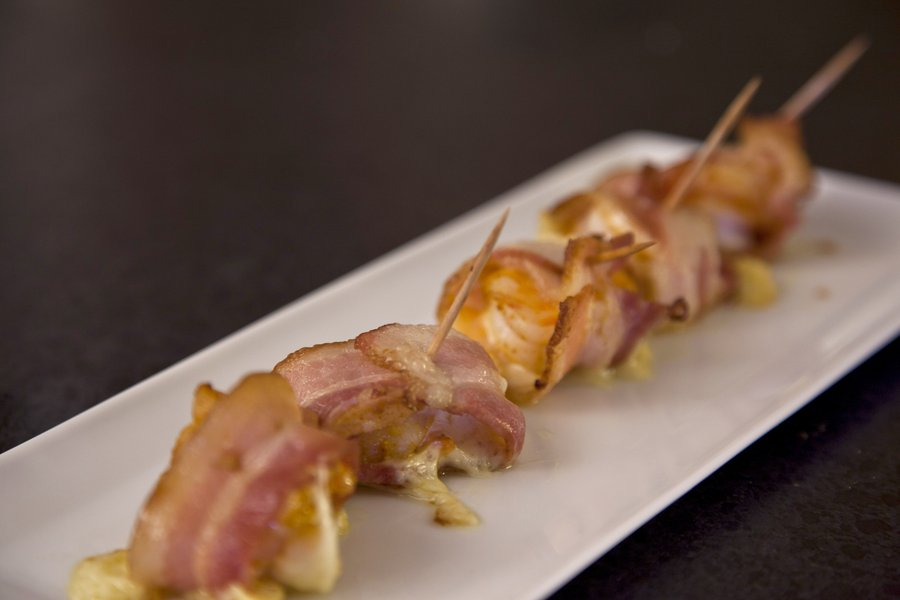 Bacon Wrapped Shrimp
Prep Time
---
15 Minutes

Cook Time
---
15 Minutes

Total Time
---
30 Minutes

Yield
---
12 Shrimp

Ingredients
6 Slices Bacon
12 Shrimp (Raw & de-shelled)
12 Pieces Cheddar Cheese (Cut into 1" cubes)
Pinch Paprika
Pinch Onion Powder
Pinch Turmeric
12 Toothpicks
---
Directions
Toss the Raw Shrimp in a sprinkling of Paprika, Onion Powder and Turmeric – just enough to lightly coat the shrimp.
Cut each of the bacon strips in half to get 12 strips. In a sauté pan, cook the shrimp halfway just to render off some fat – but you still want them somewhat raw so that they're pliable and bendable. Lay the semi-cooked bacon on a paper towel to absorb excess oil.
Once cooled, take one piece of bacon, lay one shrimp in the middle, top with one cube of cheddar cheese and wrap the bacon around it all. Secure it together with a toothpick. Repeat this process with the rest of your shrimp, bacon and cheddar.
In a 450-degree oven, cook on an ungreased baking sheet for 10 minutes, serve right away.