As a Chef, to admit never having a fish taco before is a sad sad thing. I usually opt for the beef, chicken or even vegetarian taco over the fish taco. I don't know why I had such terrible thoughts about the combination of fish with my love for a taco, but I just did. It could be in part because most Mexican Taco places in NYC are fairly shady in nature, and probably don't have the best reputation for sanitary conditions.....although this should alarm me no matter what the meat is..... ok whatever! I was an unwarranted hater of the fish taco until I finally made them and realized there is nothing to hate. And in fact, there is a lot to love.
I paired these tacos with my Tomatillo and Avocado Salsa and I made a fresh spicy Sour Cream dressing to go on top.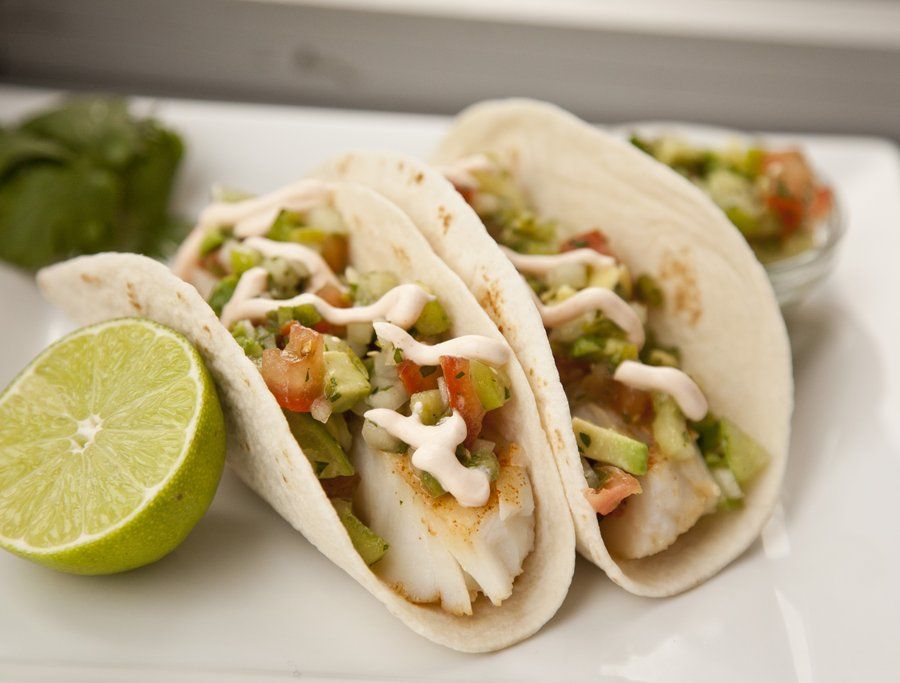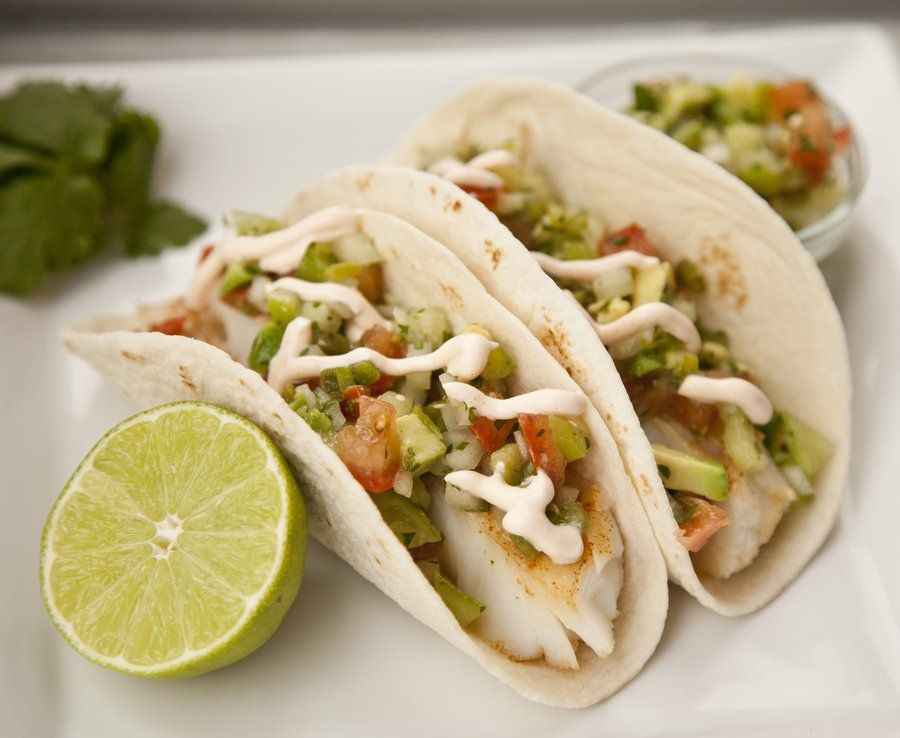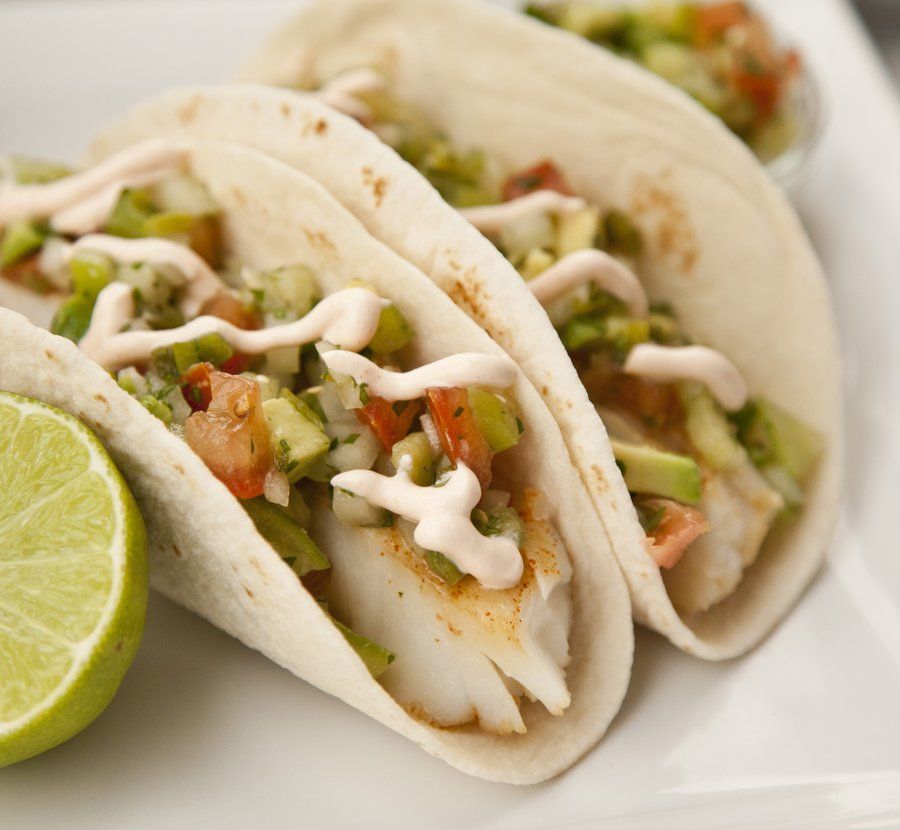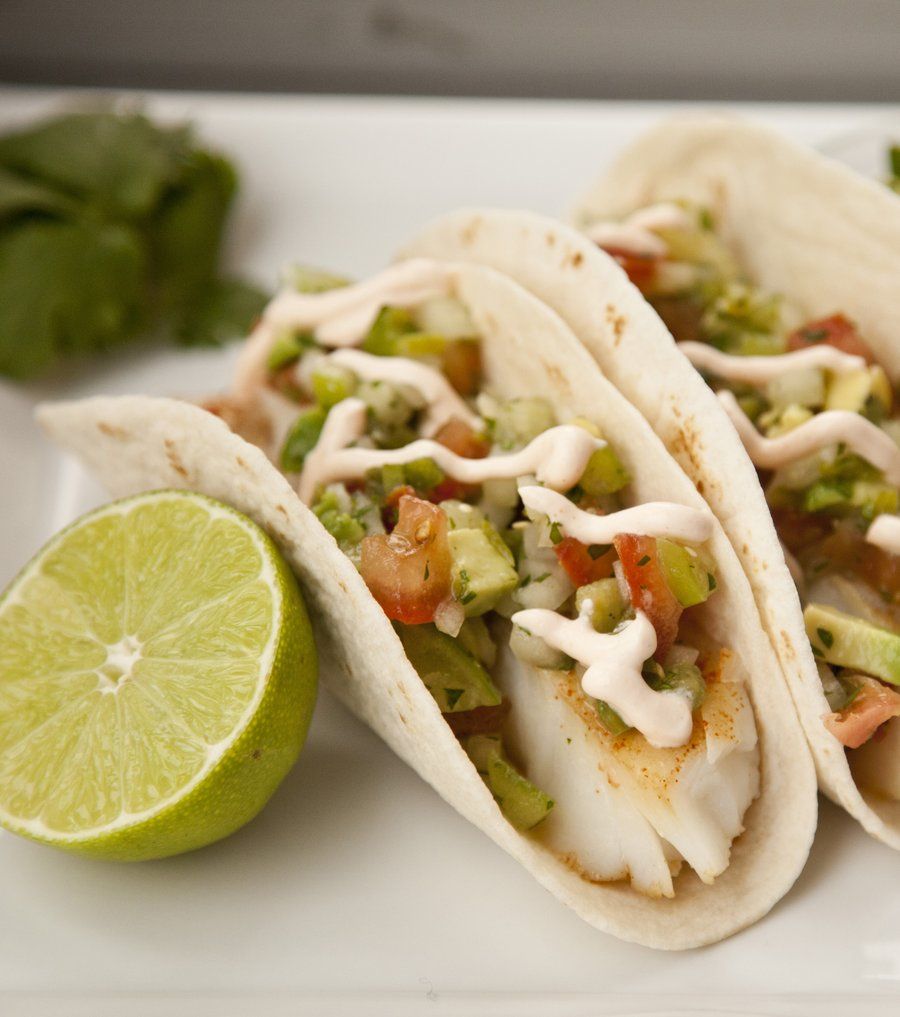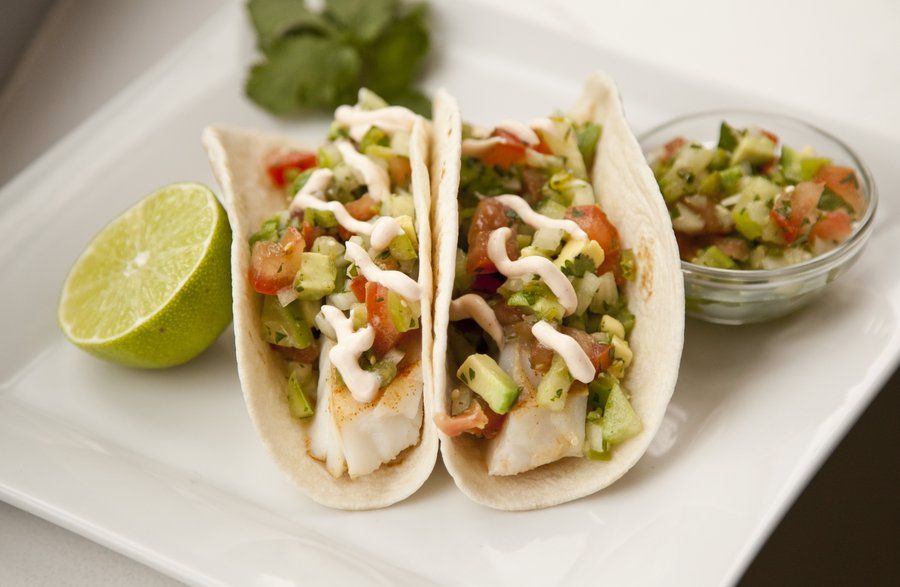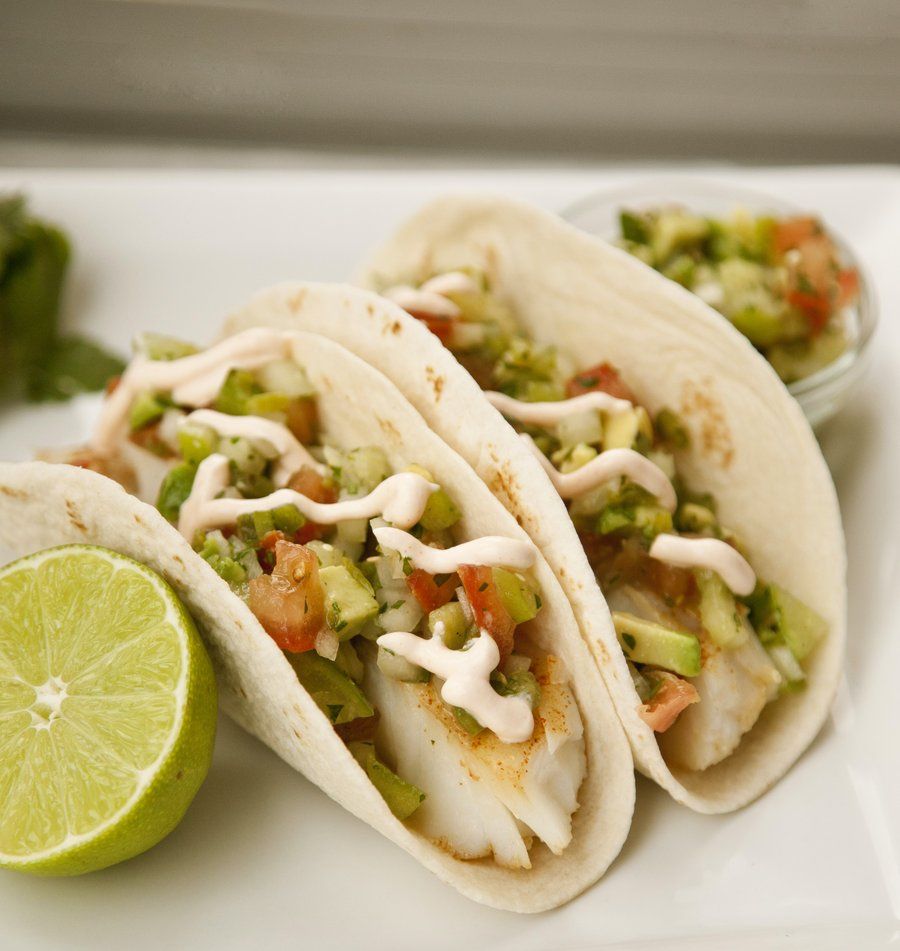 Tomatillo & Avocado Salsa
Prep Time
---
15 Minutes

Total Time
---
15 Minutes

Yield
---
Yields 2 cups

Ingredients
1/2 Cups small dice Onion
2 small dice Tomatillos
1 small dice Tomato
1 minced Jalapeno (Roasted, seeds and stems removed)
Fresh Lime Juice (from 1/2 a lime)
3 T minced Cilantro
1/2 small dice Avocado
1 tsps Salt
---
Directions
Combine all ingredients in a bowl - let sit in fridge for 15 minutes before serving.
Fish Tacos
Prep Time
---
2 Minutes

Cook Time
---
8 Minutes

Total Time
---
10 Minutes

Yield
---
Serves 2

Ingredients
1 1/2 lbs Cod Fish
1 1/2 tsps Cumin Powder
1/2 tsps Chipotle Pepper Seasoning
Salt
1/3 Cups Sour Cream
1 tsps Sriracha
6 Flour Taco Tortillas
Splash Fresh Lime Juice
---
Directions
Season both sides of your fish with cumin, chipotle pepper and a healthy amount of salt.
Add a little canola oil to a large skillet (enough to just lightly coat the bottom of the pan). Once hot, add in your fish and cook til it's cooked through (about 4 minutes per side depending on how thick your fillets are).
Remove the fish from the pan and cut into smaller pieces. Serve in small tortillas with Tomatillo Salsa and Spicy Sauce (recipes below).
For the sauce: mix together the sour cream, lime juice and Sriracha - add in a 1/2 tsp water to loosen it up.