I grew up eating Indian food with my parents from a young age. I absolutely love the flavors and spices used in Indian cuisine and have stocked my own pantry with every Indian spice known to man (check out Kalustyan's in NYC for all your spice needs - they ship around the country too!). I realized I haven't eaten or cooked Indian food in quite some time, so I decided to try out a recipe for Chicken Tikka Masala.
Usually when I go to an Indian restaurant, I always order the Chicken Tandoori. I have attempted to make Chicken Tandoori at home a few times, but you really don't get the flavor that restaurants with a Tandoor oven do. So I figured I'd try another dish, and went with Tikka Masala.
This recipe came out AWESOME! Great to pair it with some kind of starch like Basmati Rice and/or Naan bread (which you can now find in most supermarkets!)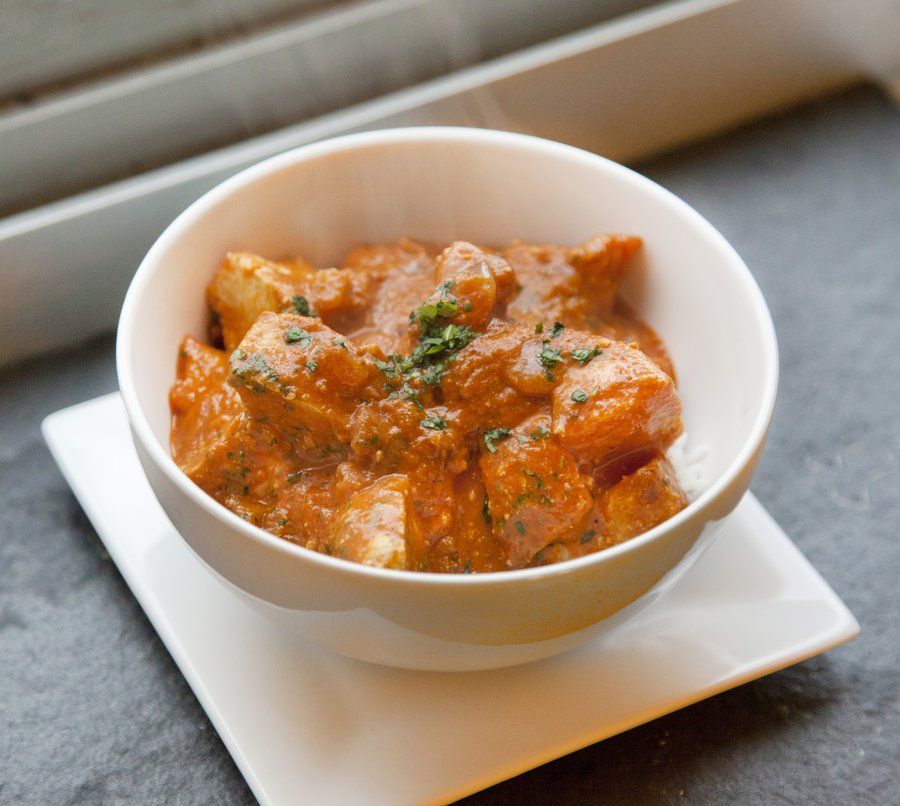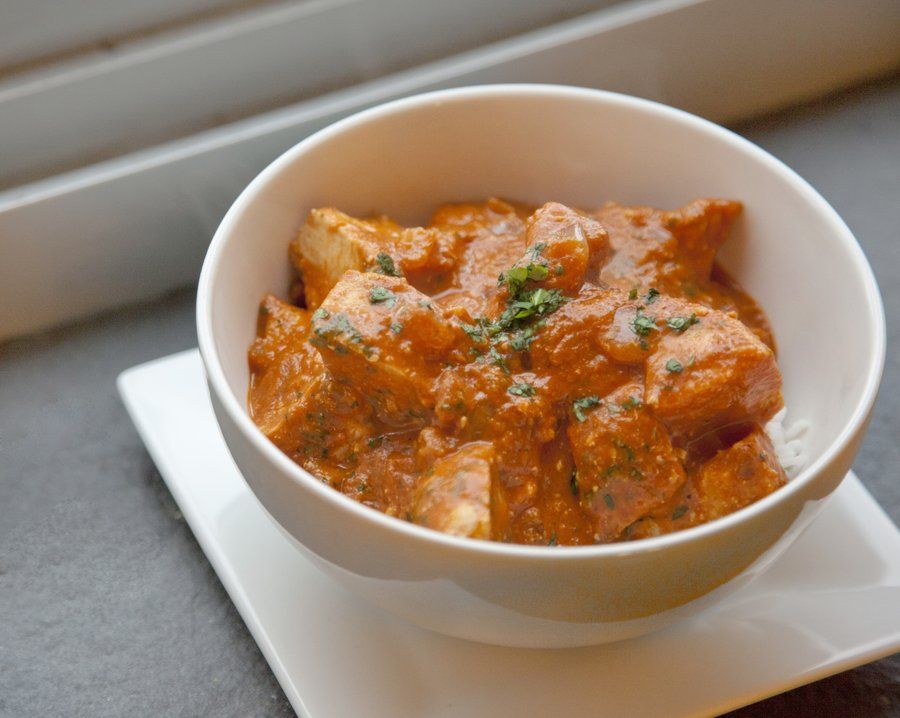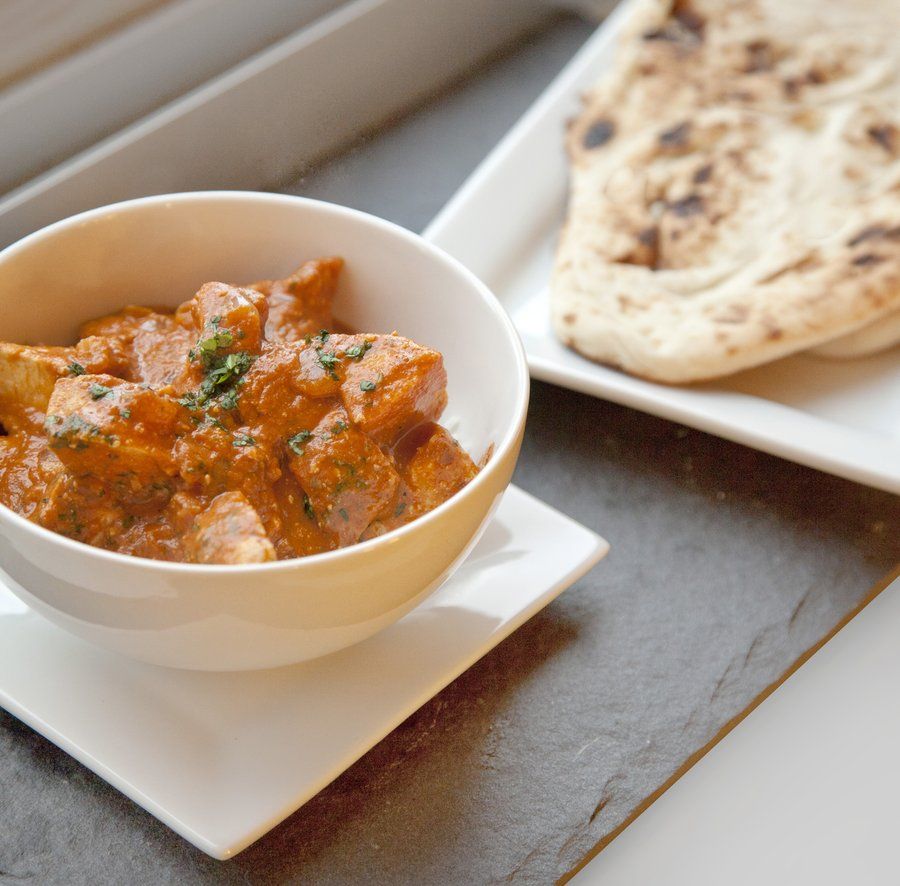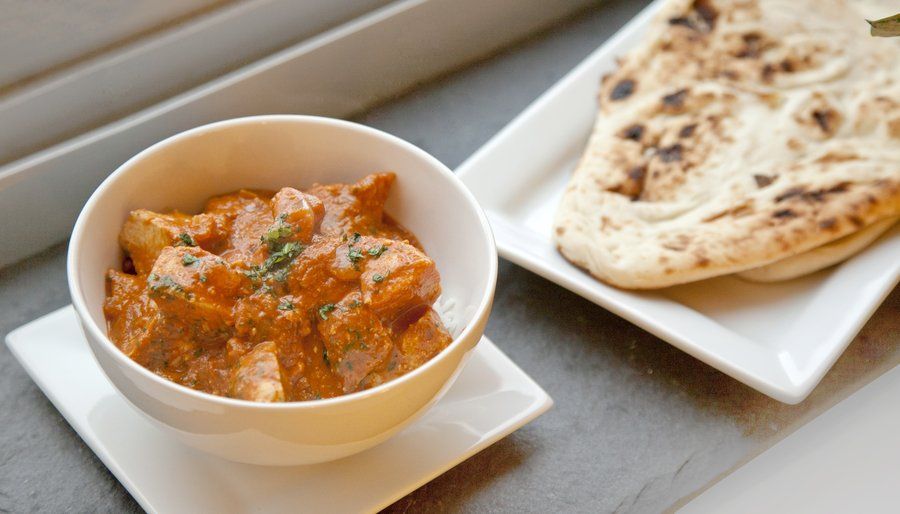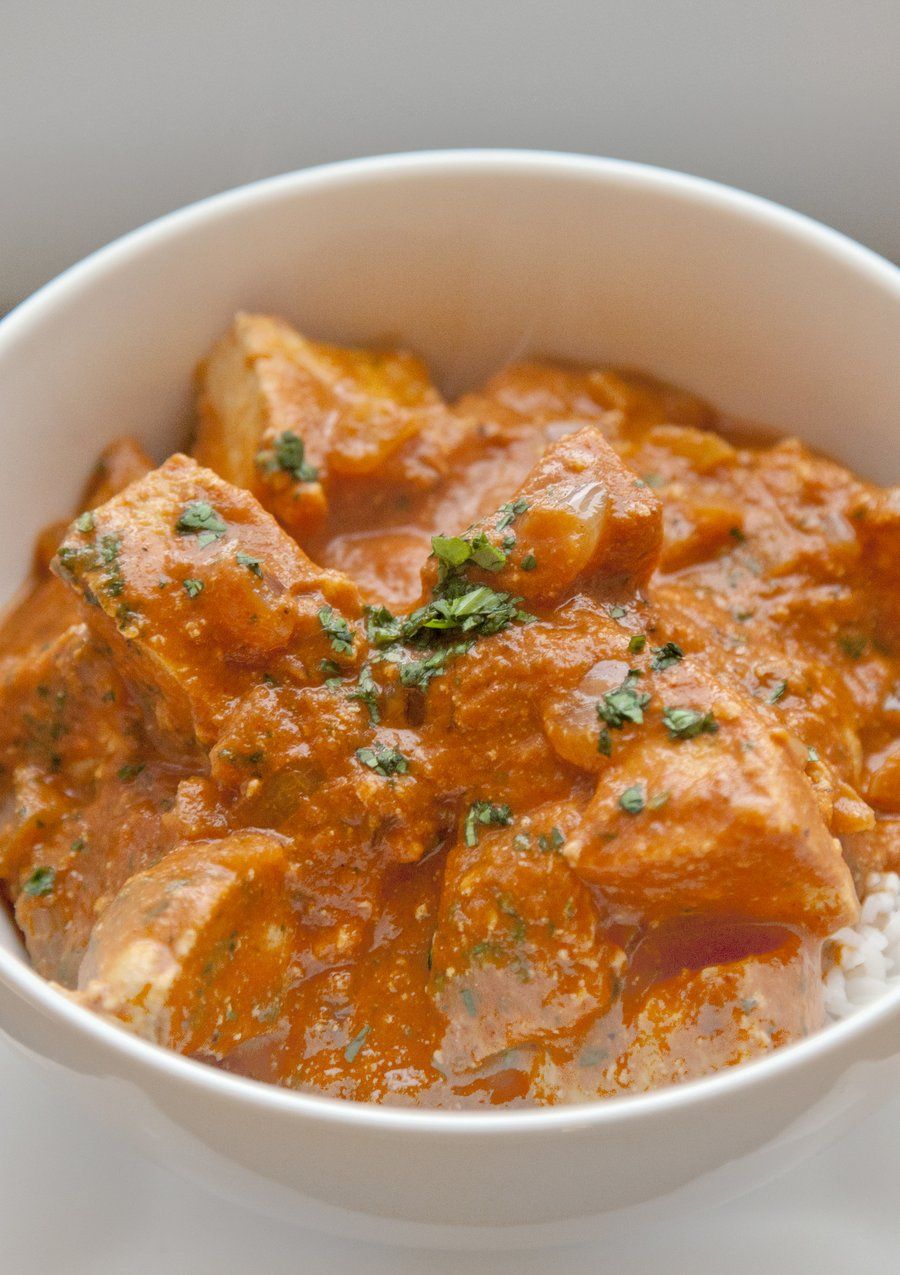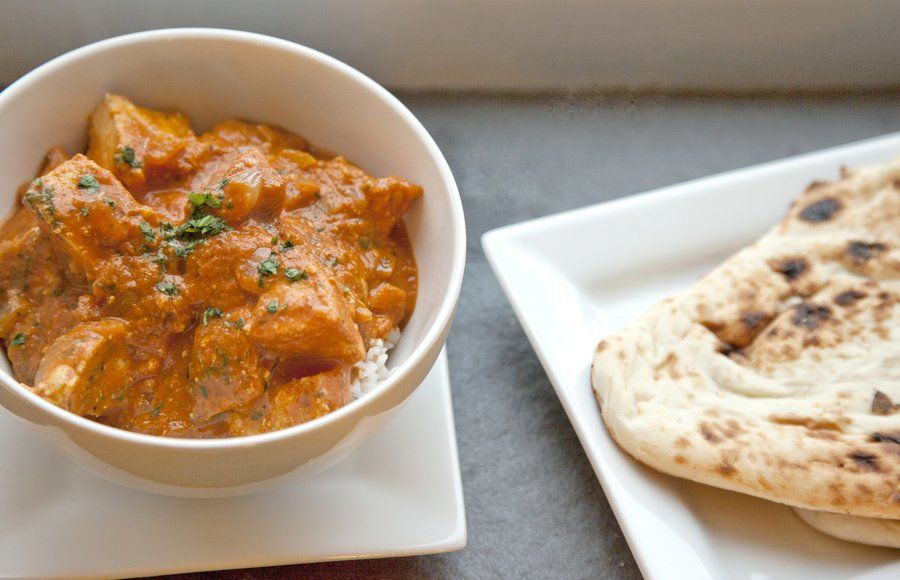 Chicken Tikka Masala
Prep Time
---
10 Minutes

Cook Time
---
45 Minutes

Total Time
---
55 Minutes

Yield
---
Serves 2-4

Ingredients
2 lbs Boneless Chicken Breasts (sliced thin)
1/2 Cup Greek Yogurt
2 T Canola Oil
4 tsps Fresh Lime Juice
2 Garlic Cloves (minced)
Salt and Pepper
3 T Butter
1 Onion (finely chopped)
1 Tablespoon Coriander
1 1/2 tsps Cumin Powder
1/2 Teaspoon Nutmeg
1 1/2 tsps Paprika
1/4 Teaspoon Cayenne
1 Teaspoon Ginger Powder
1 3/4 Cups Tomato Puree
3/4 Cup Water
1/2 Cup Heavy Cream
2 T Cilantro (minced)
---
Directions
In a large bowl, combine your yogurt, canola Oil, lime juice, and minced garlic. Mix together and add in your thin slices of chicken breast. Stir to coat all chicken and let sit in fridge while you make the sauce.
In a medium sized pot, melt your butter over a medium high heat. Once melted, add in your onion and cook for about 10-15 minutes, until caramelized (stir frequently to prevent burning). At this point, add in you coriander, cumin, nutmeg, paprika, cayenne and ginger powder. Cook for 30 seconds.
Now add in your tomato puree, water and heavy cream. Stir to combine. Bring to a boil, then reduce to a simmer, and cook, uncovered, for about 10 minutes. Taste and season with salt (and more cayenne for a bigger kick!) Remove the sauce from heat and set aside.
Now it's time to cook the chicken. In a large saute pan, heat up enough canola oil to lightly coat the bottom of the pan. Season your chicken with salt and pepper. Once the oil is hot, in batches, saute your chicken strips until cooked through. Once your chicken is cooked, remove from the saute pan and place on a cutting board to rest for 10 minutes. Once the chicken has rested, cut the strips into 1 inch sized pieces and place in the sauce.
Reheat the sauce with the chicken in it until it's hot. Remove from heat and stir in cilantro. Serve with Basmati Rice and/or Naan Bread.