Oh my faithful Urban Cookery readers, it has indeed been an extremely long time since my last post but I have returned!
I have actually been cooking A LOT lately, and this has been my newest and most favorite creation!
In this edition of "Urban Cookery goes Fast Food", I decided to pay homage to one of the great fast food institutions: Chick Fil-A. On a side note, my dad thinks it's hilarious how we just had Thanksgiving in which my White Castle Stuffing was featured as a side dish, and now I am saluting Chick Fil-A… but let's be honest, sometimes you need a cheat day and a little fast food in your life.
I went to New York University (NYU) for my undergrad education, which was awesome…but this information actually has relevance to this blog post. One of NYU's dining halls was the home to the ONLY Chick Fil-A in all of New York City. For those of you who have tasted Chick Fil-A and understand why this is such an incredible commodity to have at your fingertips, you can see why NYU holds an even more special place in my heart. After graduating NYU in 2007, I no longer was able to access said Chick Fil-A since my ID card was expired and I was no longer allowed in any NYU establishment. I will take this up with the NYU higher powers later in life, but for now, I will just contain my unbridled resentment.
Until literally 2 months ago, I was completely Chick Fil-A-less for about 8 years.
EIGHT years….(hashtag resentment).
But 2 months ago, Chick Fil-A finally made it's way to a brick and mortar store front in midtown Manhattan and alas, the world (NYC) was now privy and open to the wonders of the Chick….when you've known Chick Fil-A as long as I have, you can do things like call it "Chick" (and anyone who catches this reference is clearly on my humor wavelength, and therefore I applaud you).
Well, being that my hatred for midtown Manhattan is as strong as my resentment towards NYU's closed-door policy, I have yet to go to the new Chick establishment. So instead, I decided to bring the Chick to my apartment… a land free of tourists, crowds and people dressed up as Elmo…ugh Midtown… gives me anxiety just thinking about it.
So last night, after days of research on various Chick Fil-A copycat recipes found online, I experimented with my version of the chain's Chicken Sandwich. Most people when associating various fast food restaurants with their signature "taste", tend to identify each by some kind of "special sauce". In the case of Chick Fil-A, they definitely have a sauce that is unique to them, but not to squash any grand ideas you may have, that sauce is in fact just Honey Mustard. If this has ruined your day, week or lifetime, I am extremely sorry, but the truth can be ugly.
To me, the real star of Chick Fil-A is the Chick[en]. So with some tweaks to online recipes I found, and some ideas I had to make the fried chicken batter as crisp as possible I came up with the following recipe.
My husband ate three sandwiches.
It was a success.
So now I share it with you! We had our sandwiches completely unadulterated with just the chicken and my Chick Fil-A sauce on top – but you can also add some tomato, lettuce and/or sliced pickles to it as well!
Enjoy!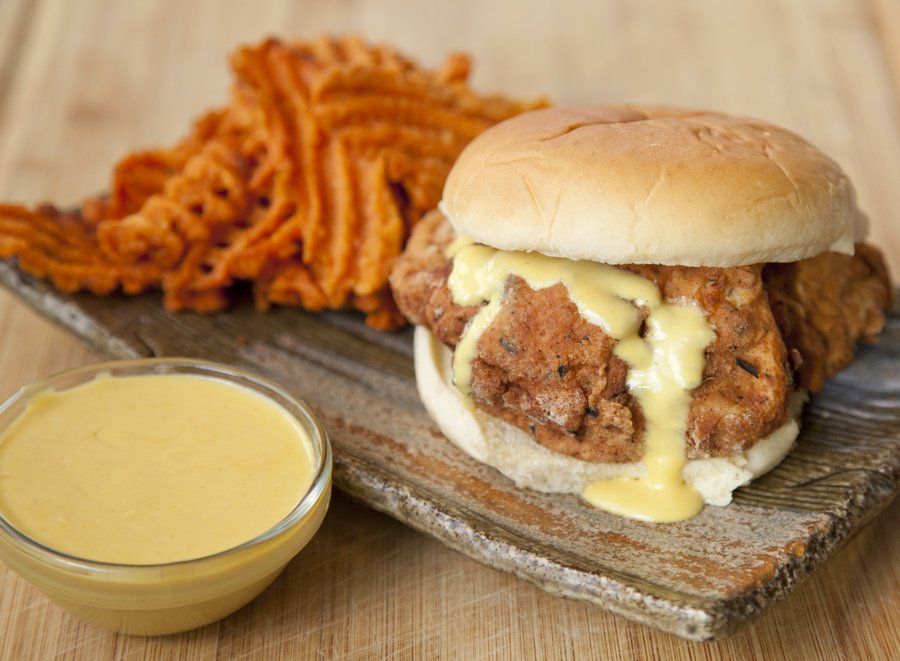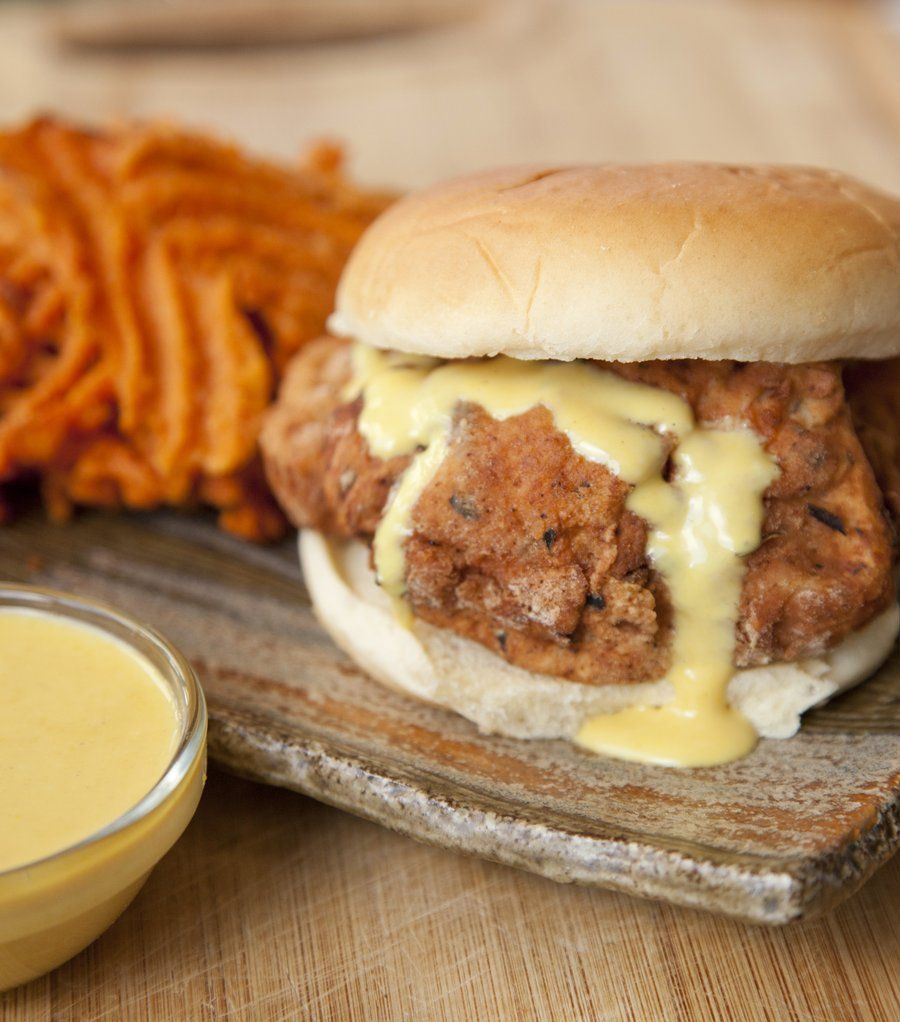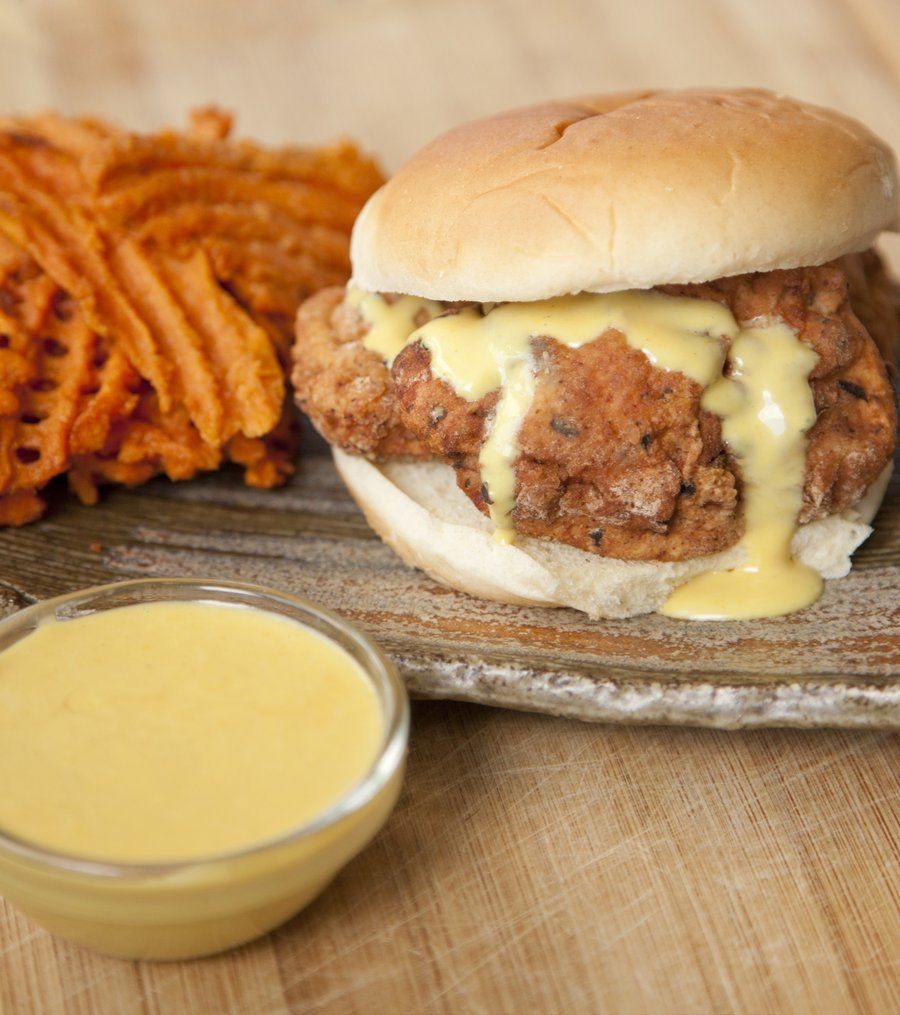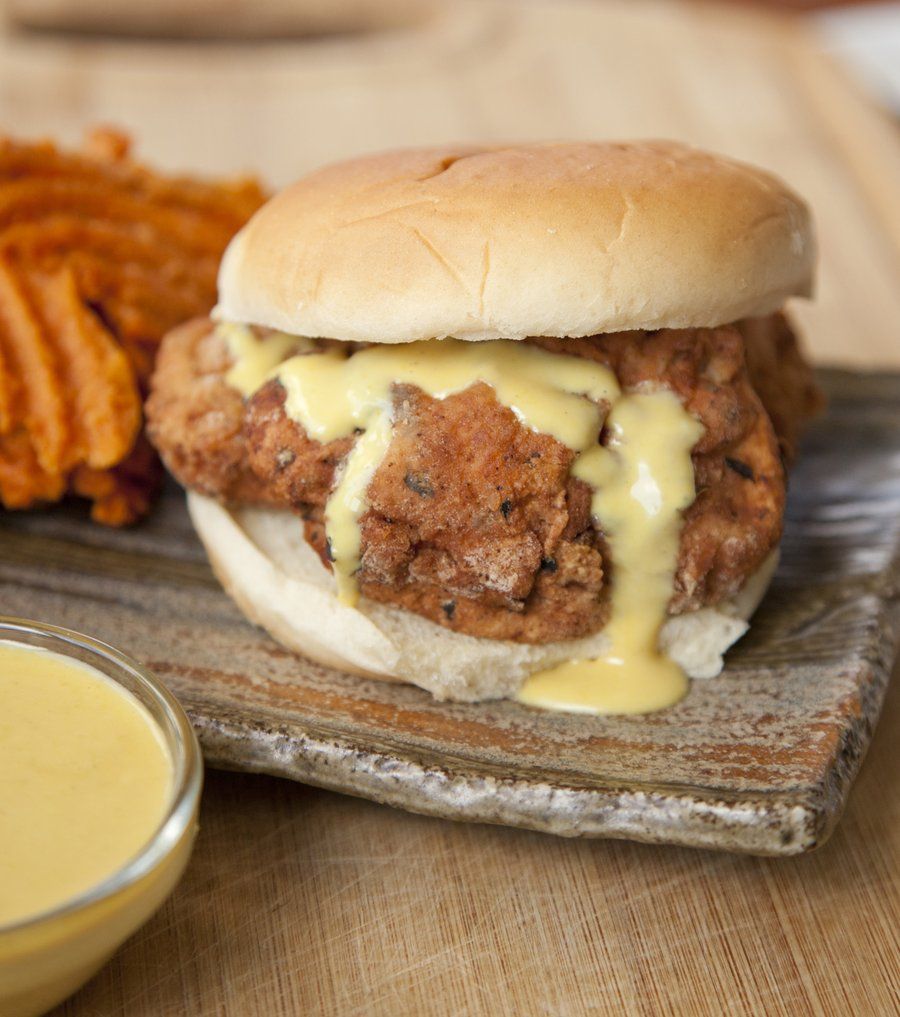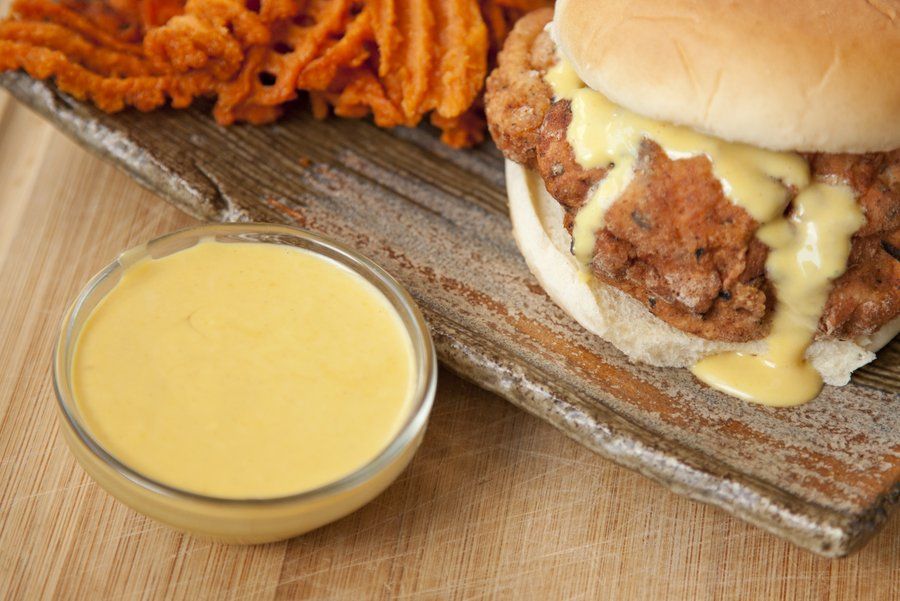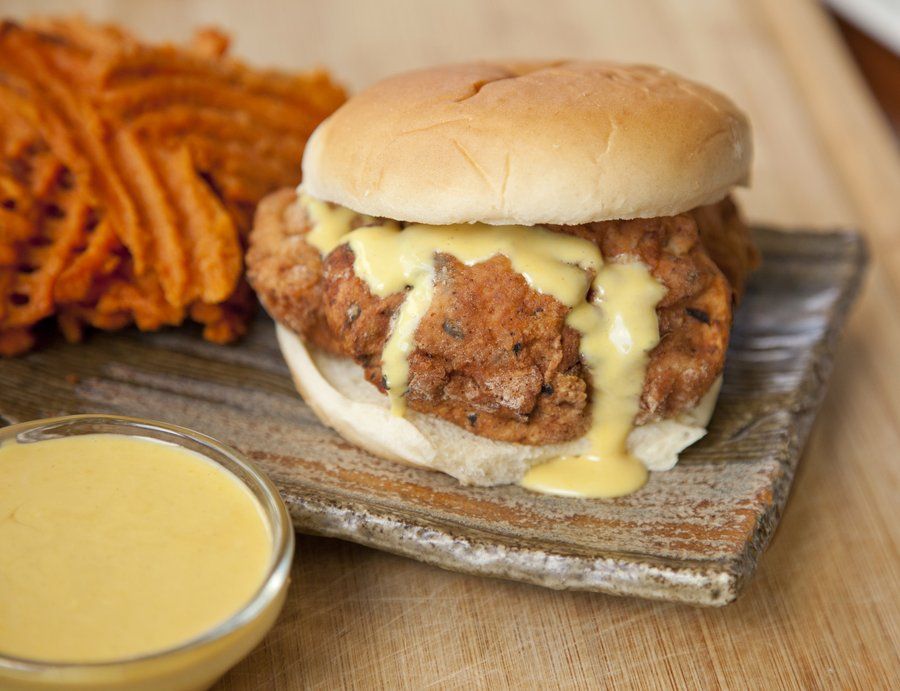 Chick Fil-A Copycat Sauce
Prep Time
---
5 Minutes

Total Time
---
5 Minutes

Yield
---
3/4 cup

Ingredients
1/2 Cup Mayonnaise
2 T Yellow Mustard
2 T Honey
1 Tablespoon Dijon Mustard
1 Teaspoon Lemon Juice (fresh)
Pinch Salt (to taste)
---
Directions
In a small bowl, whisk together all ingredients until smooth. Cover and refrigerate til about to use. *Note: The longer you let it sit, the more the flavors will meld!
Chick Fil-A Copycat Sandwich
Prep Time
---
2 Hour 30 Minutes

Cook Time
---
30 Minutes

Total Time
---
2 Hours

Yield
---
Serves 4-6

Ingredients
2 lbs Boneless Skinless Chicken Breasts
1/2 Cup Pickle Juice
2 Eggs
1/4 Cup Whole Milk
1 Cup Flour
2 T Powdered Sugar
1 Tablespoon Cornstarch
2 tsps Salt
2 tsps Paprika
1 Teaspoon Black Pepper
1 Teaspoon Garlic Powder
2 tsps Dried Basil
8 Hamburger Buns (Potato Buns)
---
Directions
For the Chicken: Take the whole breast and butterfly it in half completely so you're left with 2 equally thick pieces of chicken. Cut each piece in half lengthwise so each whole chicken breast is now 4 pieces of equally thick chicken. Place the chicken in a large tupperware and pour in the pickle juice. Let marinate in your fridge for 1 hour.
Heat a deep fryer or a pot of oil to 350 degrees. Meanwhile prepare your chicken breading assembly line. In a large shallow bowl, beat together your eggs and milk. On another large plate, combine your flour, powdered sugar, cornstarch, paprika, salt, basil, black pepper, and garlic powder.
For the breading, remove the chicken from the pickle juice and coat in the egg/milk mixture. Then place in the flour mixture and coat thoroughly. Shake off any excess flour and re-dunk in the egg mixture. Put back in the flour mixture and again, shake off any excess flour. Place in the deep fryer/hot oil and cook until golden brown. When the chicken is cooked through, remove from the oil and place on a large sheet tray lined with paper towels to absorb excess oil. Lightly salt. Repeat with all chicken pieces.
For the sandwich assembly - using lightly toasted potato buns (hamburger buns) - add your chicken and the Chick Fil-A Sauce (recipe below). Optional: Add Pickles.