My grandmother's best friend was from Germany and taught my mom and myself how to make a classic Caesar Salad.   You will never again buy a pre-made Caesar dressing after tasting this recipe.  This recipe is great because it yields a huge amount of salad, perfect for any dinner party. Also, great paired with Pizza!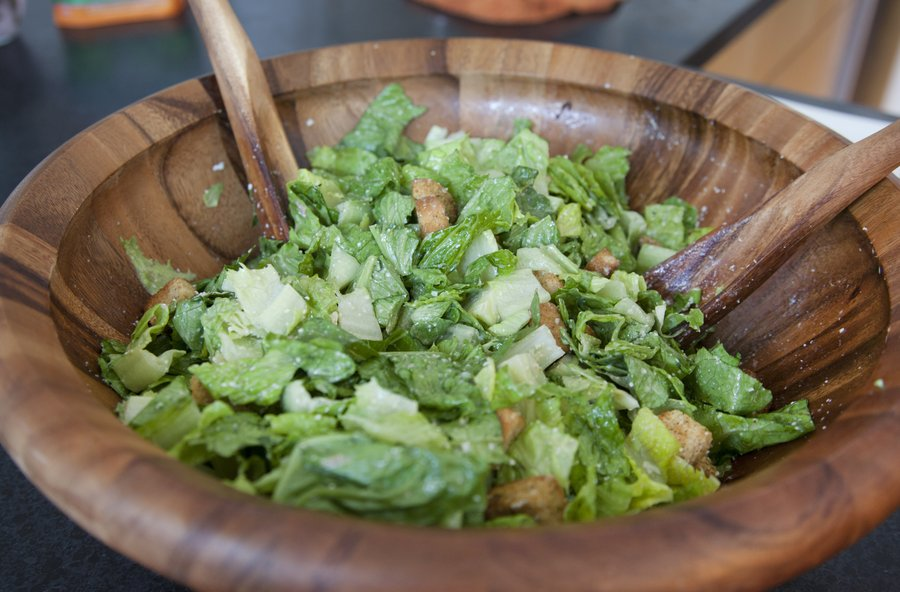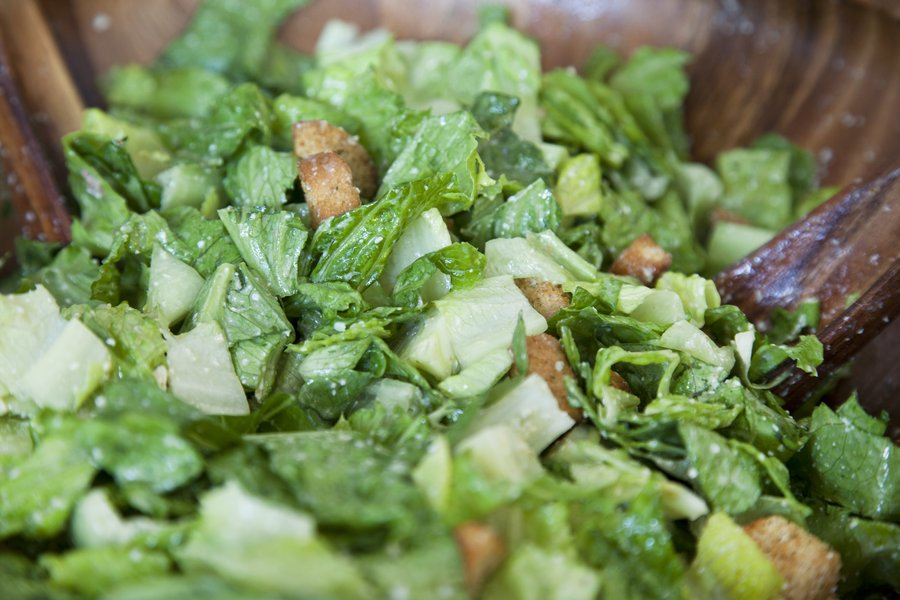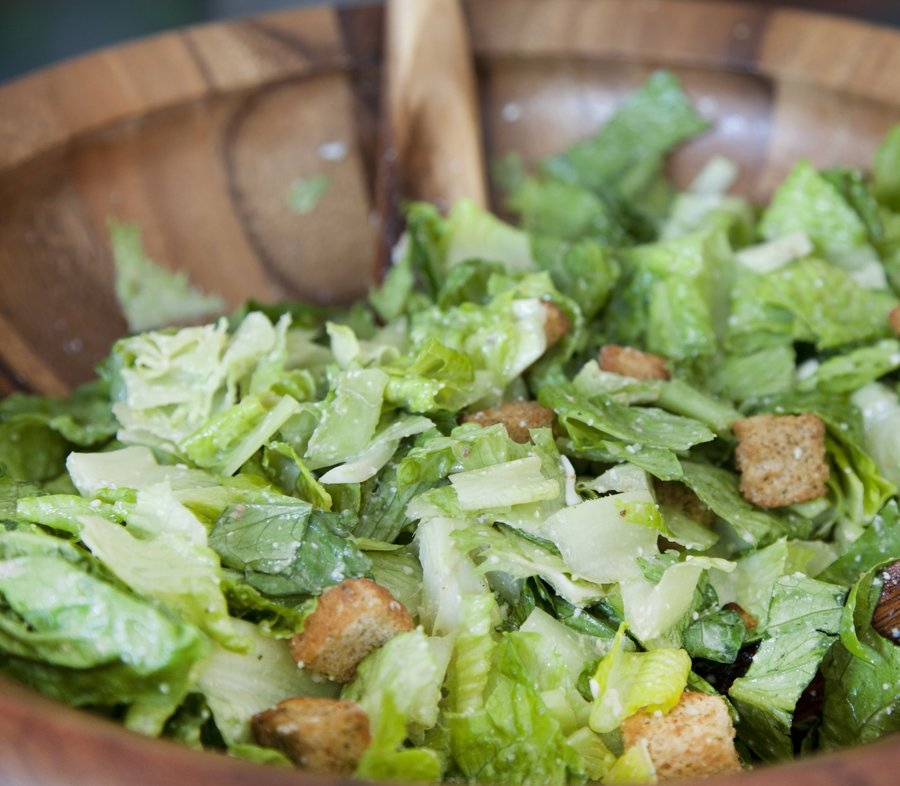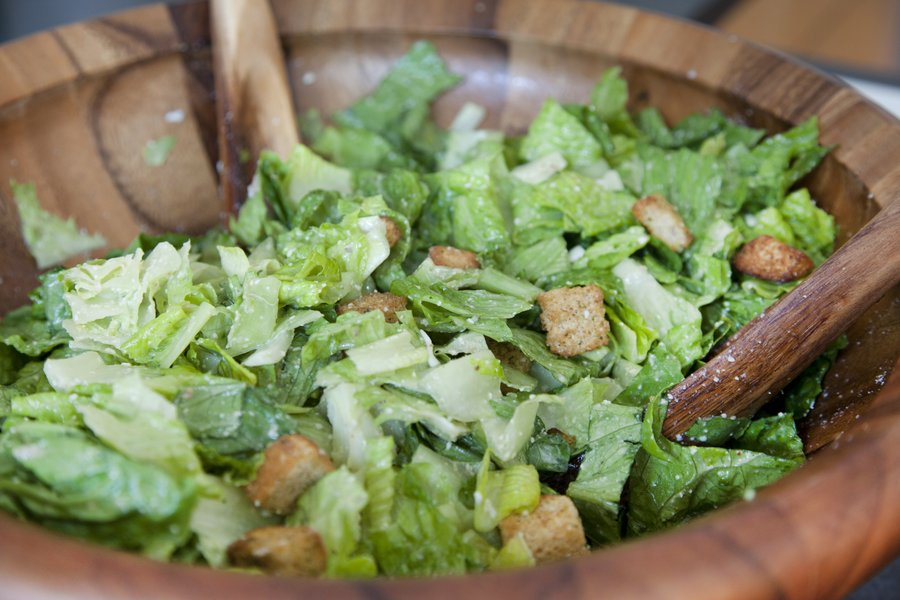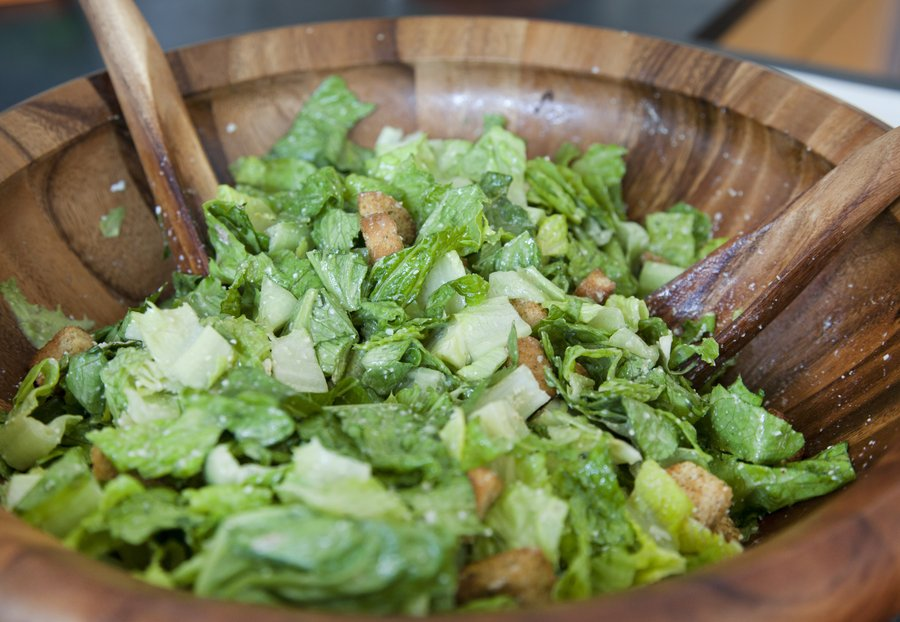 Caesar Salad
Prep Time
---
15 Minutes

Total Time
---
15 Minutes

Yield
---
8-10 Salad Servings

Ingredients
2 Head chopped roughly Romaine Lettuce
1 Eggs (Coddled)
1 Tin Anchovies in Oil (Drained)
1/3 Cups Extra Virgin Olive Oil
1 minced Garlic Cloves
3 T Red Wine Vinegar
1 tsps Dijon Mustard
1/3 Cups grated Parmesan Cheese
Croutons ((Optional))
Black Pepper ((Optional))
---
Directions
Coddle your egg. To do this, bring a small pot of water to a boil. Gently, put your egg in and turn the heat off. Cover the pot, and let sit for 8 minutes. Remove the egg, and place in an ice bath to cool.
Meanwhile, drain the anchovies of the oil in the can. With a mortar and pestle, mash the anchovies into a paste.
Now, in a large salad bowl, add your coddled egg (minus the shell of course), you anchovy paste, Garlic Clove, Red Wine Vinegar, and Dijon Mustard. Start to pour in the Olive Oil slowly, whisking constantly, to create an emulsion (mix until they're well incorporated).
Now add in your chopped romaine lettuce, and toss. Once it's fairly well tossed, add your Parmesan and Croutons and toss completely. Serve with fresh cracked black pepper if desired. *Don't mix your lettuce in with the dressing until you're ready to serve, you don't want the lettuce to get soggy!