I am not a huge sweets person. In fact I always say that if faced with a burrito or a slice of cake, I would grab the burrito without thinking. However, there are a few desserts that I find irresistible, and these cookies are one of them.  I am a huge fan of textures in food, and after much experimentation with ingredients, I found the perfect trifecta of flavors and textures to make the ultimate cookie!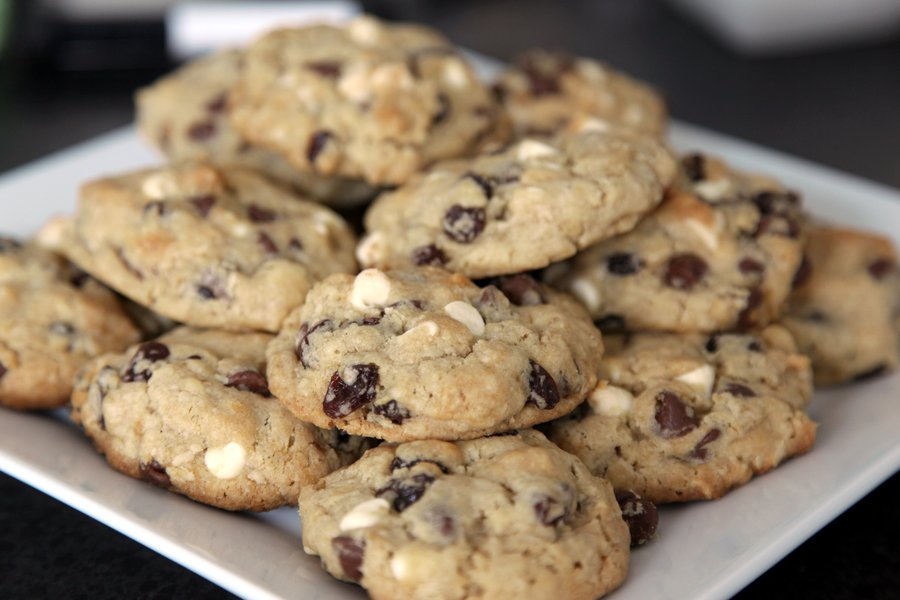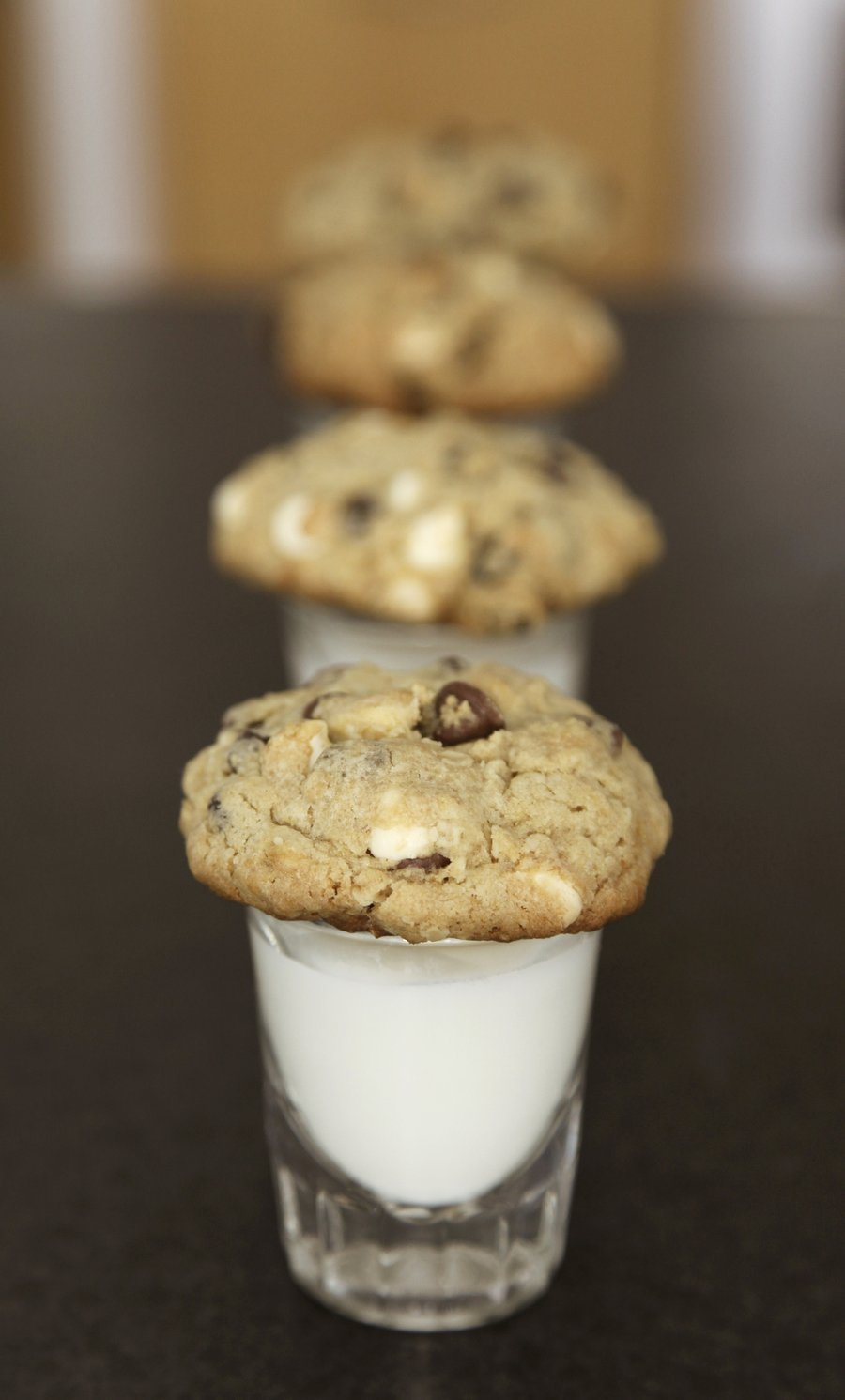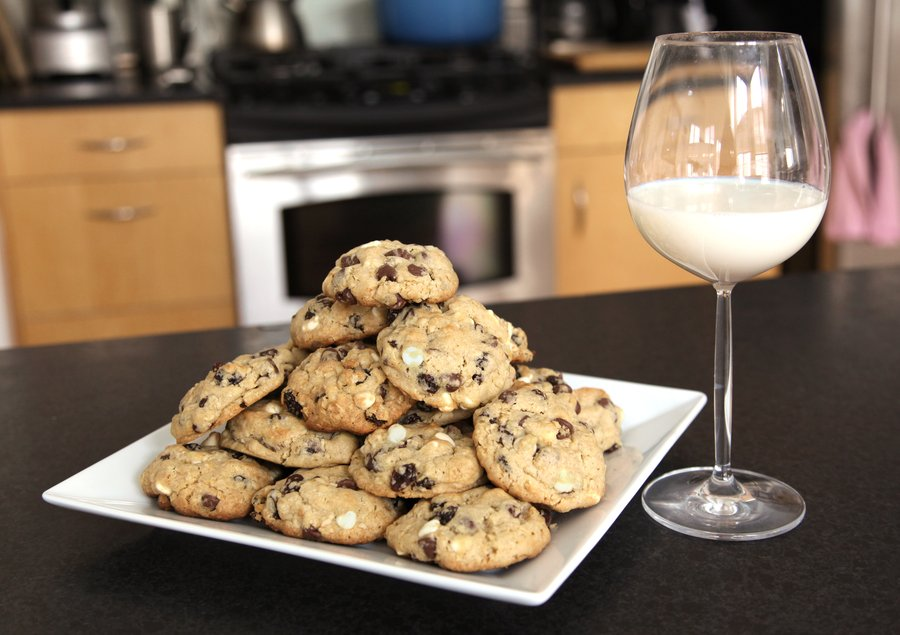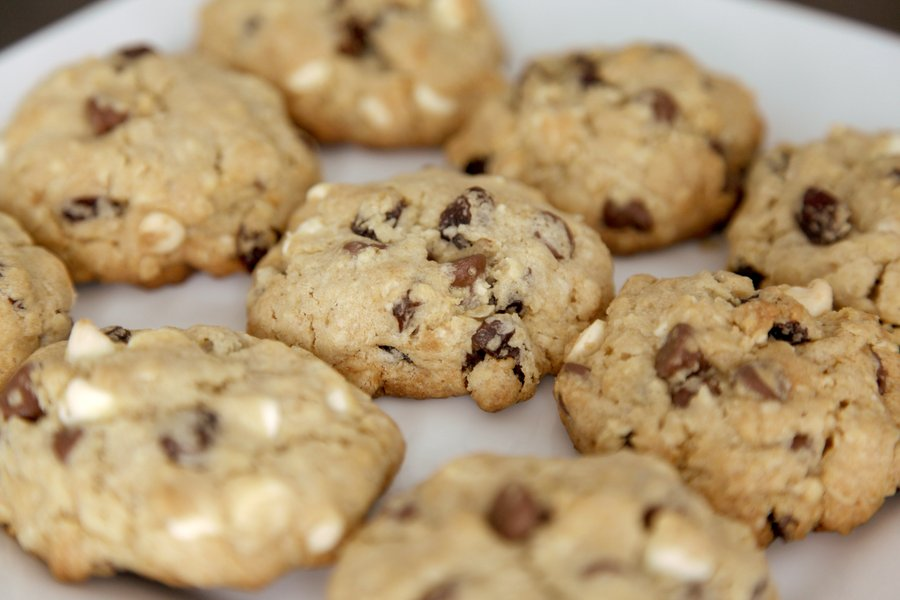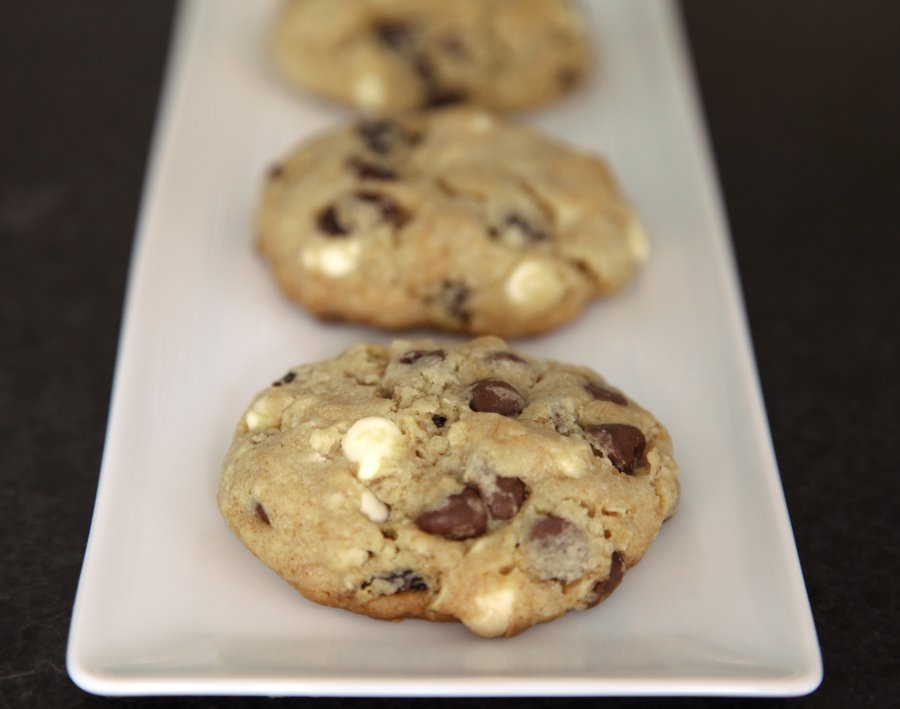 Black & White Oatmeal Raisin Cookies
Prep Time
---
20 Minutes

Cook Time
---
25 Minutes

Total Time
---
45 Minutes

Yield
---
2 dozen large cookies or 4 dozen small cookies

Ingredients
2 Sticks Butter (Room Temperature)
1 Cups Brown Sugar
1/2 Cups Sugar
1 Eggs
1 Egg Yolk
1/4 tsps Cinnamon
1 T Vanilla
2 Cups Flour
1 Cups Oats
1 tsps Salt
1 tsps Baking Powder
1 tsps Baking Soda
1 Cups Milk Chocolate Chips
1 Cups White Chocolate Chips
1 Cups Raisins
---
Directions
Preheat your oven to 325 degrees. In a large bowl, combine your softened butter, brown sugar, and white sugar. Mix by hand or with a beater until the ingredients are well combined. You want room temperature butter so that this step creates a creamy consistency.
To the butter/sugar mixture, add in your egg and egg yolk and mix together. Then add in your cinnamon, vanilla, flour, oats, salt, baking powder, and baking soda, mixing thoroughly.
Now you can add in your chocolate chips and raisins. Mix together so that all the add-ins are equally distributed in the batter. Line a baking sheet with a Silpat or Parchment Paper.
I made my cookies a little larger (yielding 2 dozen) however, you can make them smaller (about a teaspoon sized lump of cookie dough which will yield you 4 dozen). For the larger sized cookies I cooked them for about 21 minutes, for a smaller size I would cook them about 12-15 minutes. Lay them out on a resting rack to cool.