Moving from New York City to Princeton, NJ has had more perks than I thought it would. While I always knew New Jersey was designated as "The Garden State", I never actually knew just how many farms this state contains. Prior to moving to NJ, and having grown up a New Yorker, I always referred to it as the "armpit of America" … It was just a thing us New Yorker's said and thought to be funny, but I must say, I take it all back now.
Since moving to Princeton, my family has truly taken advantage of the various farms that surround our town. We take our daughter blueberry, strawberry and apple picking at one farm…..go to another farm for their grass-fed cows milk cheese….and take part in our friend's farm's CSA.
Community Supported Agriculture (CSA) has become a popular way for consumers to buy local, seasonal food directly from a farmer. Our friends happen to own an incredible ORGANIC farm just minutes from our home and we now get weekly boxes of fresh and beautiful NJ produce. I capitalized the words Organic because it's apparently incredibly hard to be a certified organic farm and actually grow bountiful produce and meat.
This week's CSA box was bursting with incredible late June seasonal produce like Arugula, Beets, Cucumbers, Zucchini, Fennel, Butter Lettuce and more. When I saw the Arugula and the Beets I knew I needed to put them together, and nothing compliments a beet better than goat cheese.
This salad is super easy to make – I chose to top it with Cashews but you can omit the nuts altogether or, use chopped Pecans or Walnuts. You can also choose to serve this salad hot (meaning the beets would still be warm from being roasted), or you can serve it cold after the beets have cooled down.
Also, this dressing is my go-to for almost all the weekday salads I make my family and is a total crowd pleaser!
Enjoy!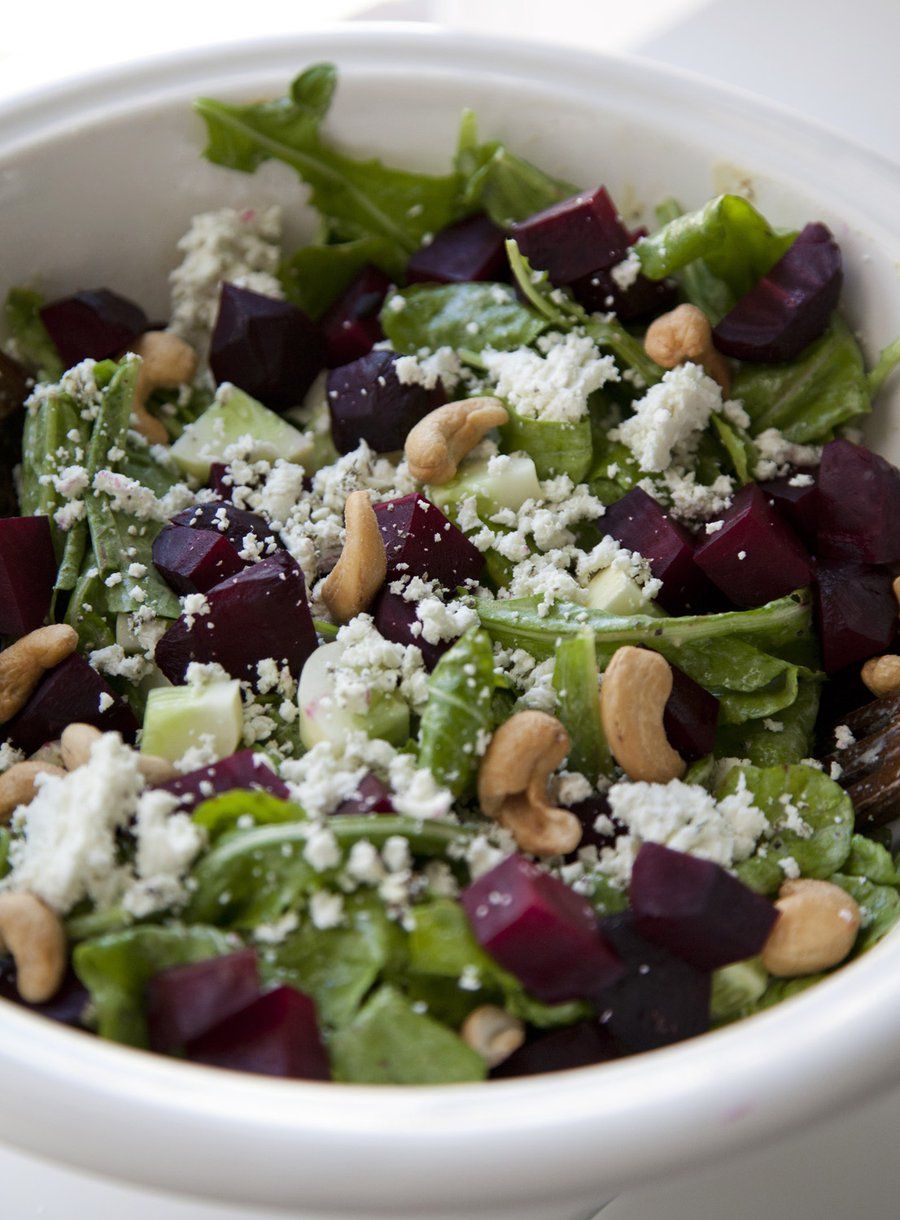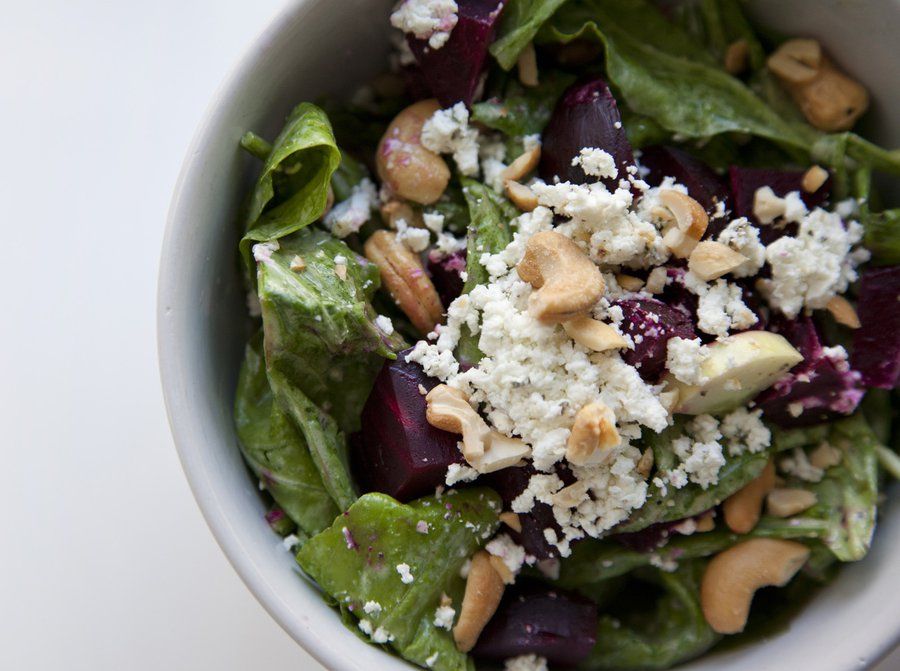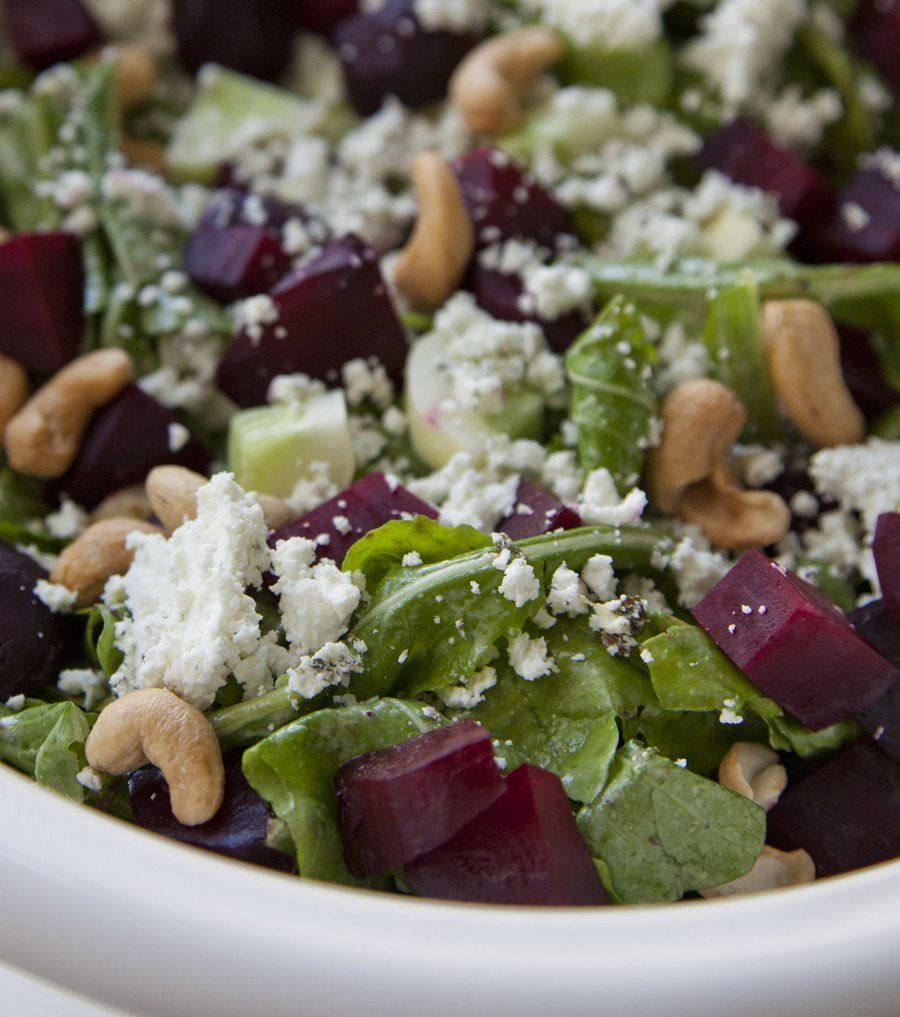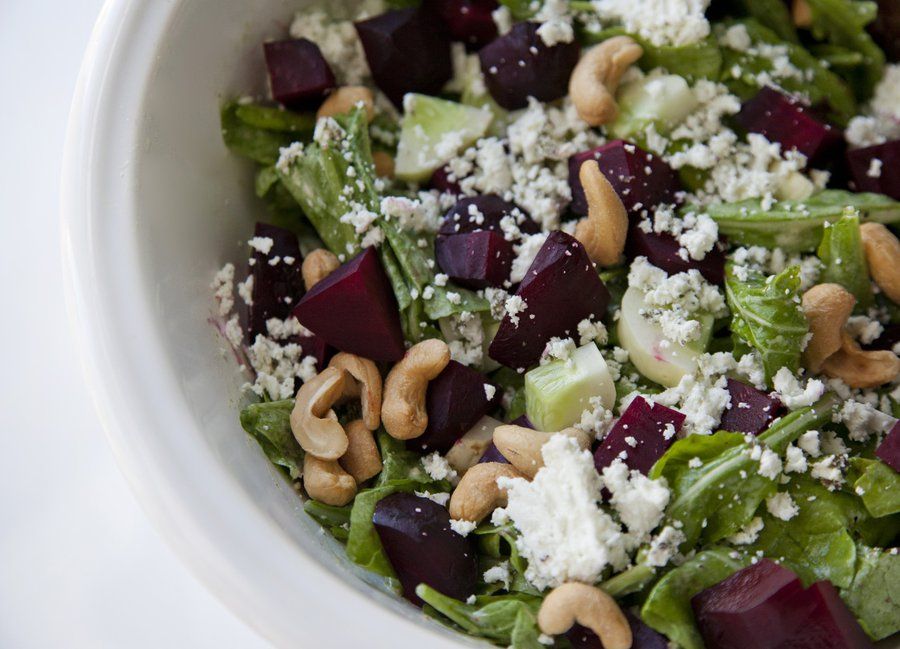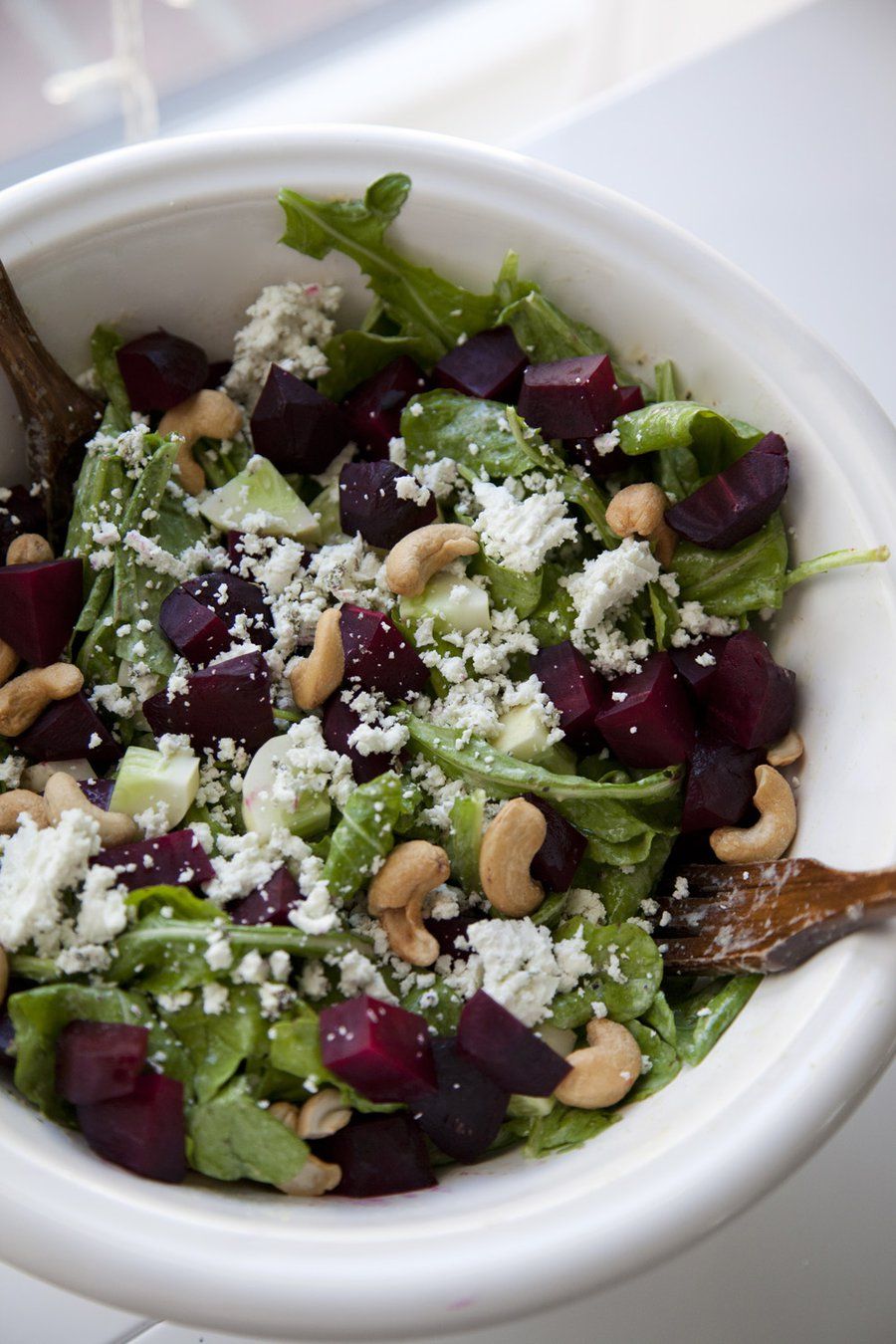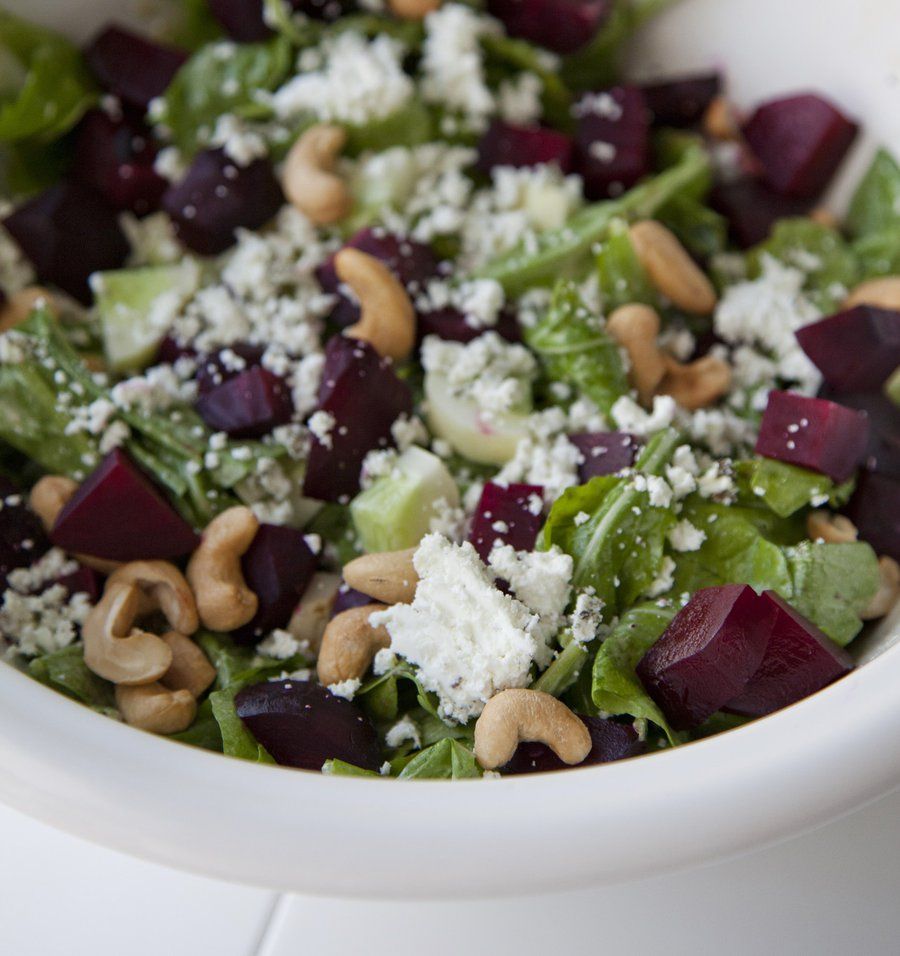 Beet, Goat Cheese & Arugula Salad
Prep Time
---
10 Minutes

Cook Time
---
1 Hour 15 Minutes

Total Time
---
1 Hour 25 Minutes

Yield
---
Serves 4

Ingredients
6 Beets (small/medium sized)
1 Tablespoon Dijon Mustard
1 1/2 T Tarragon Vinegar
1/2 Teaspoon Garlic (minced)
2 tsps Mayonnaise
Pinch Salt
1/2 Teaspoon Black Pepper
1 1/2 T Olive Oil
5 oz Arugula Lettuce
3 oz Goat Cheese
1/2 Cup Cashews (salted & roasted - chopped roughly)
1 Cup Cucumber (optional - chopped roughly)
---
Directions
To roast the Beets: preheat your oven to 400 degrees. Wrap your whole beets (no stems) in tin foil and cook 60-90 minutes or until you can easily insert a knife into it. Once cooked, peel off the skin of the beets and cut into bite sized pieces - set aside.
For the dressing: In a small bowl combine your dijon, tarragon vinegar, garlic, mayonnaise, salt and pepper. Whisk together until combined. Then slowly, while whisking, add in your olive oil until completely incorporated and not separated. You can use white wine or champagne vinegar if you can't find Tarragon Vinegar
To assemble the salad: Toss your arugula in the dressing. Place lettuce into 4 bowls - top each with roasted beets from step 1, crumbled goat cheese, cashews and cucumber. Enjoy!