This year for Valentine's Day I gave my husband what I give him every year (get your mind out of the gutter)……I cooked him an opulent dinner at home, followed by a homemade dessert of his choosing. This year for dessert, he chose Banana Pudding.
I have written about my dislike for most things sweet in pretty much every dessert blog post I've done on Urban Cookery…..so having to make a dessert I've not only never eaten before but never baked was kind of a daunting task. So I went with elements I knew were delicious and that I thought would be great together.
I decided to start with a homemade Graham Cracker Crust since that tastes good with basically everything in the world of baking (plus it's only two ingredients and a trained monkey could make it). I then of course added bananas (groundbreaking when talking about BANANA pudding) and came up with a Vanilla Pudding/Cool Whip mixture combo that worked perfectly as the main element of the dessert. I also decided to top the entire thing with a small sprinkling of lightly toasted coconut flakes for both texture and to add an interesting flavor to liven things up.
Despite not having a sweet tooth, I will say, the entire dish came out awesome, and as someone who doesn't like to bake, this was made in 30 minutes with very minimal measuring.
Typically Banana Puddings are served with Nilla Wafers but I am a huge fan of Pepperidge Farm and decided to go with their Chessmen Cookies!
Other ideas for this Banana Pudding are to drizzle some caramel on top or some chopped salted nuts of your choice (macadamia nuts would be awesome).
Enjoy!
Recipe Notes:
For the baking dish I used a Pyrex dish that measured 8"x6" with a 2" depth
Use regular Graham Crackers, nothing flavored or reduced fat
Use regular pudding mix and Cool Whip – NOT anything low fat or low sugar
I used two large bananas – but if your bananas are small, use 3!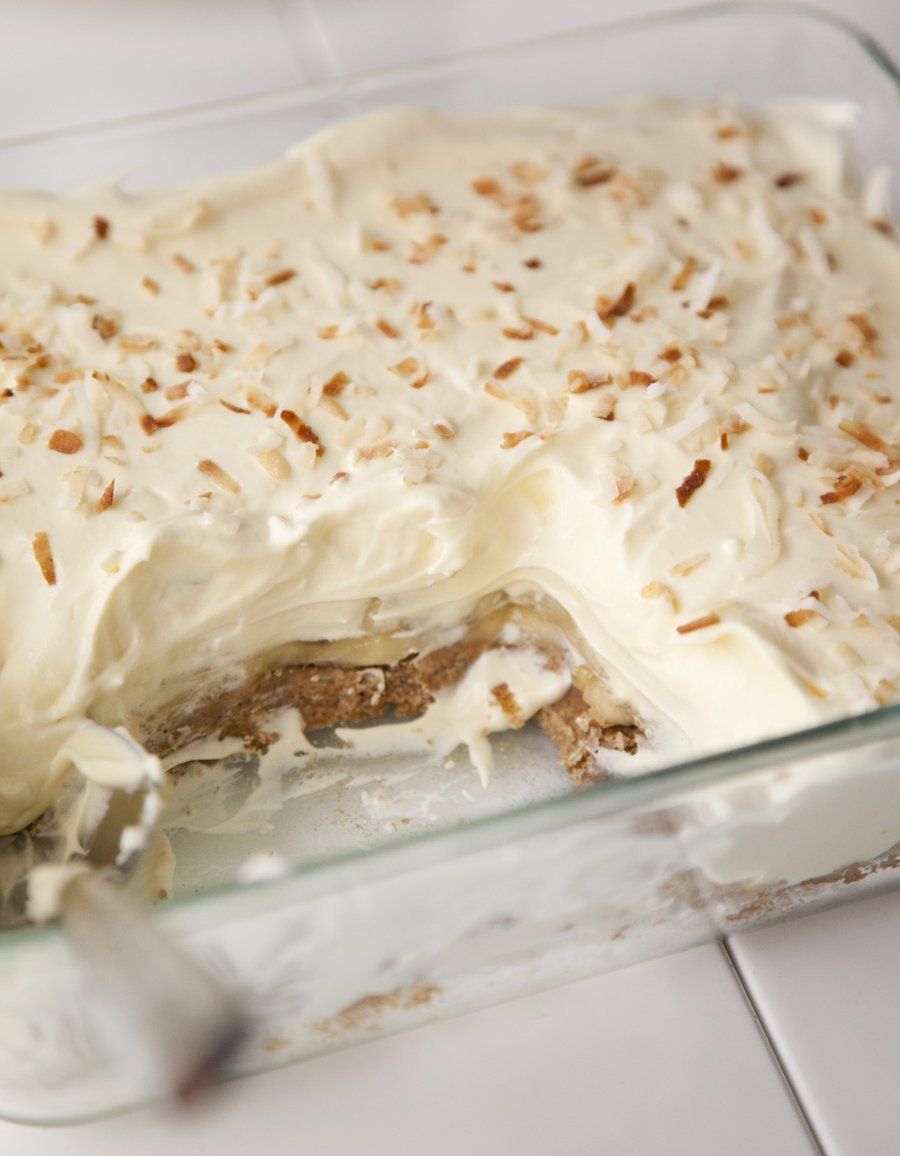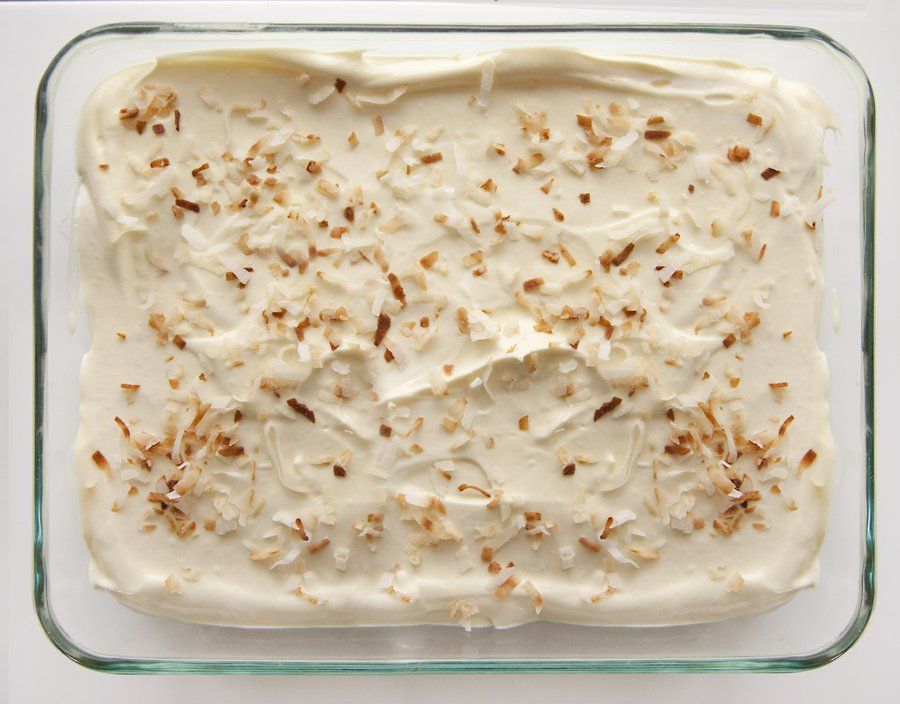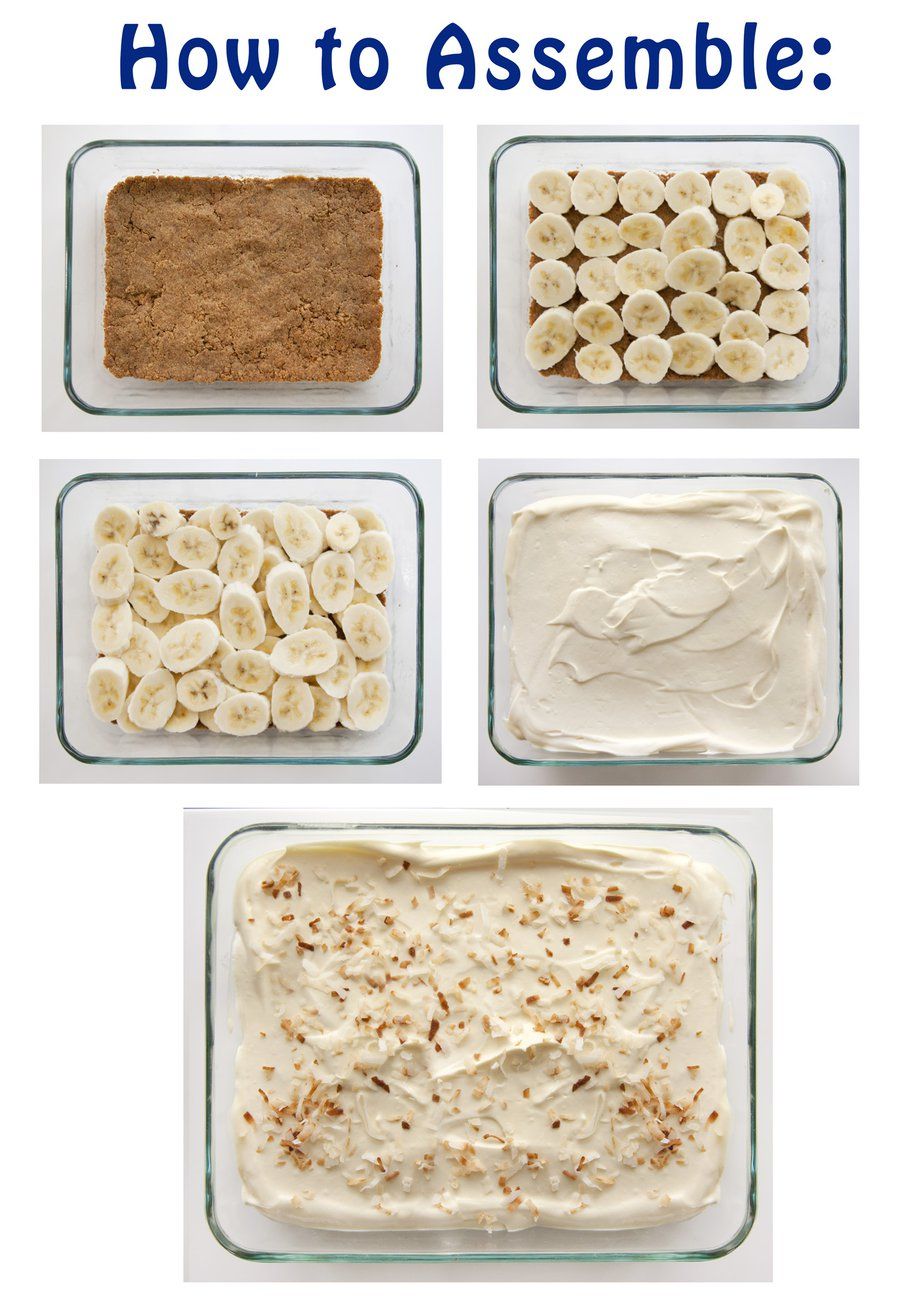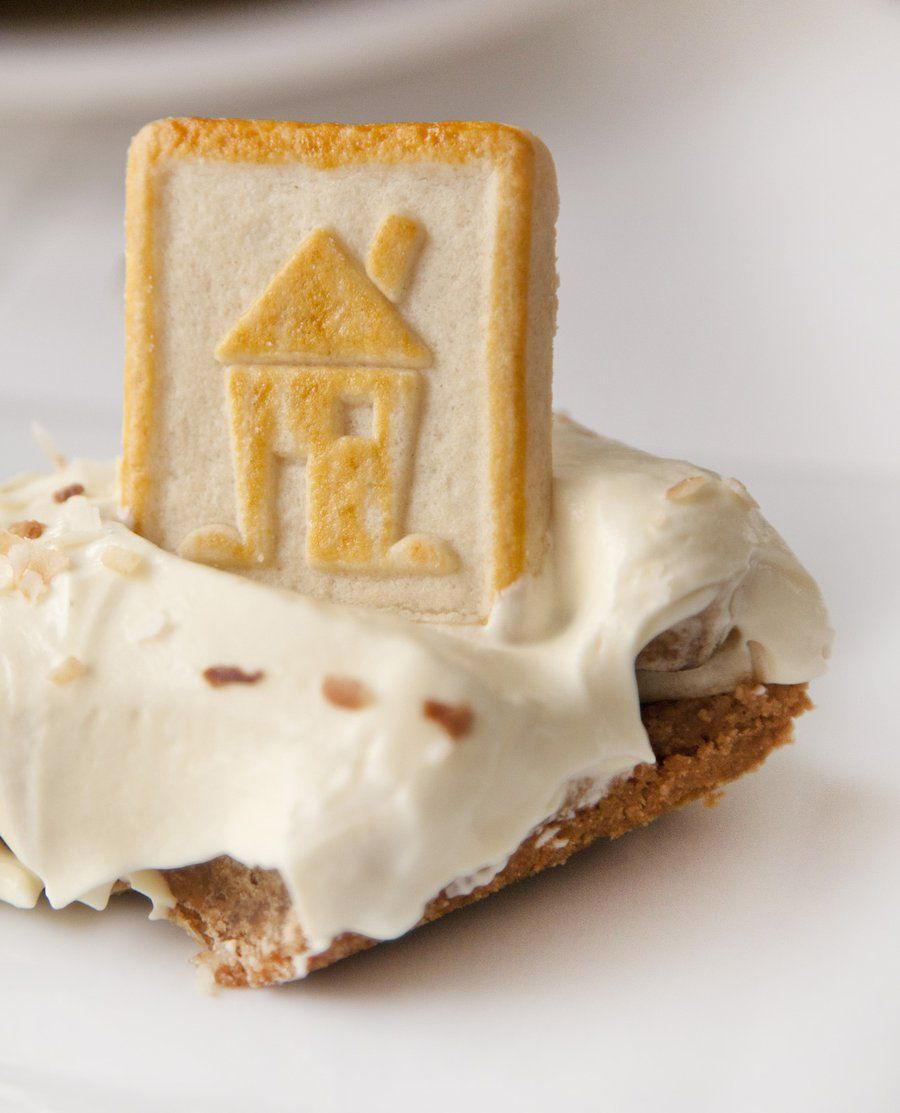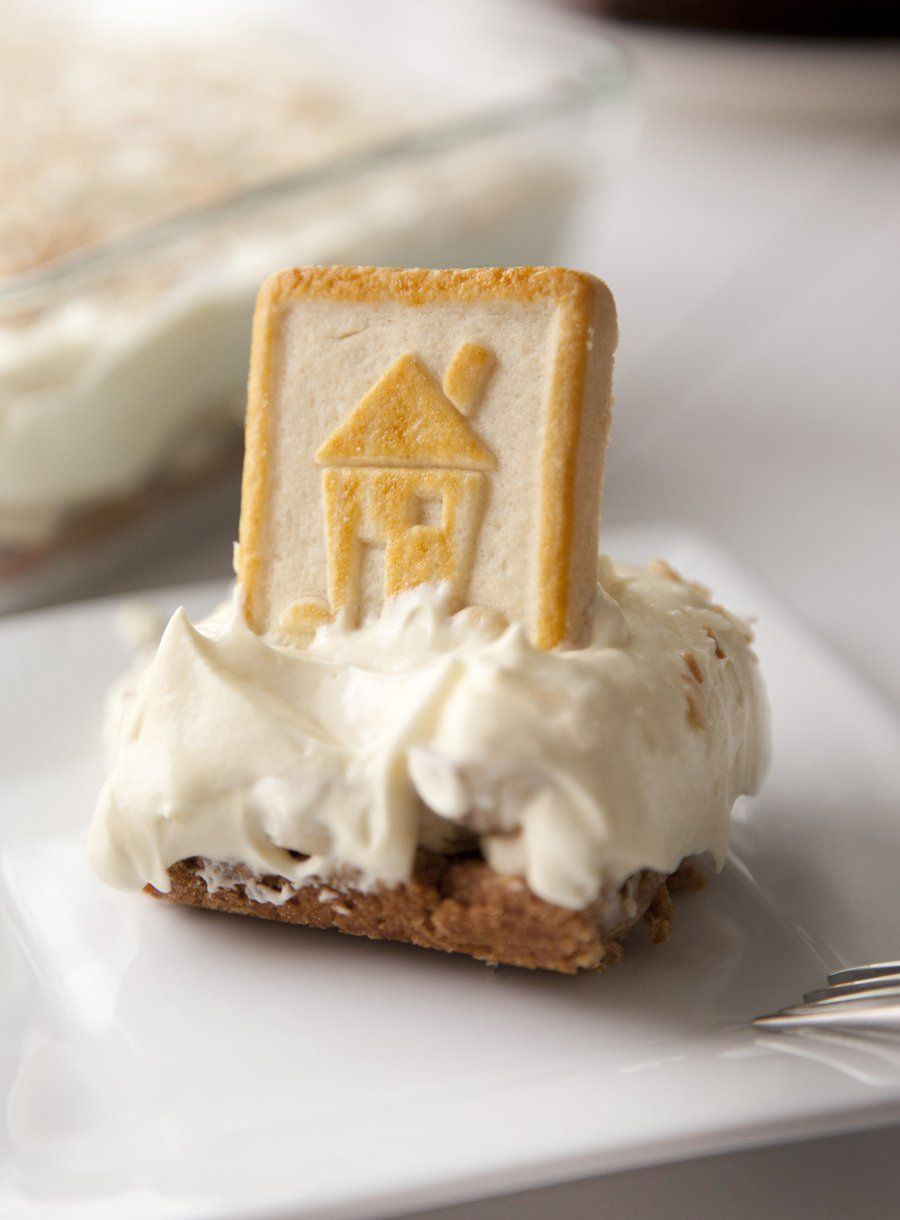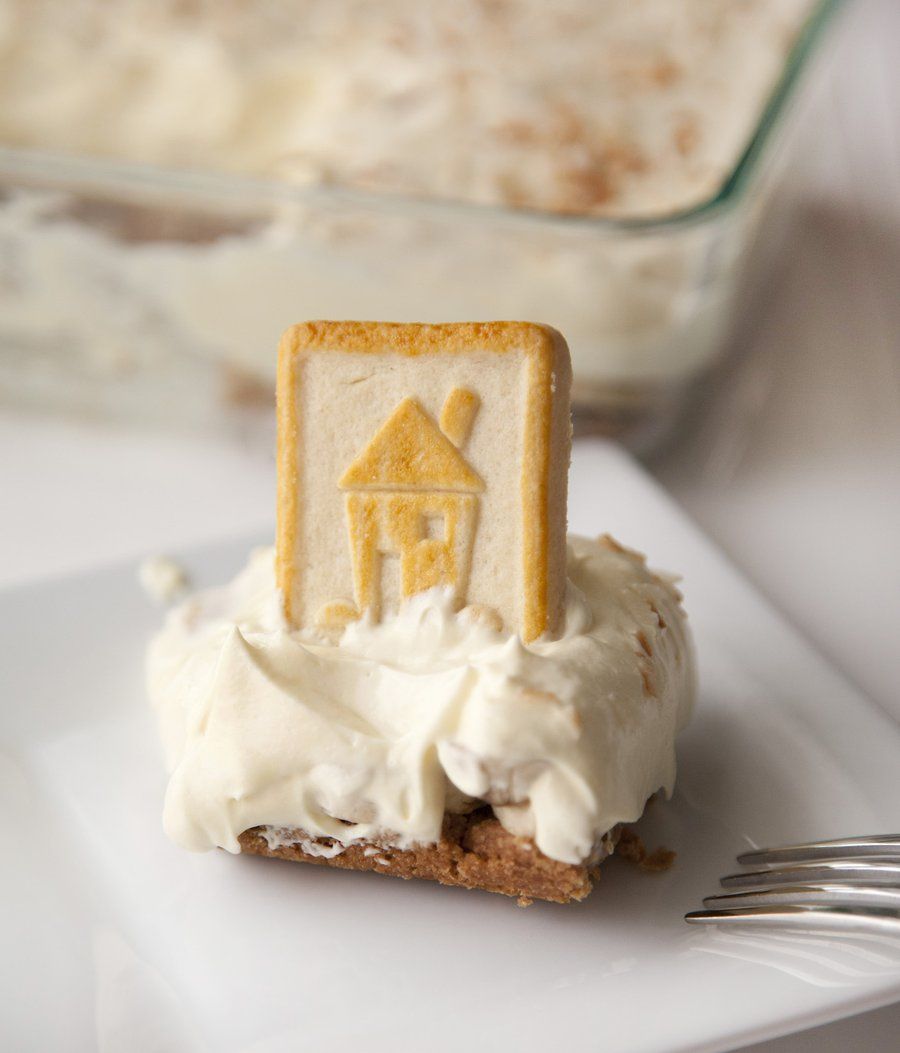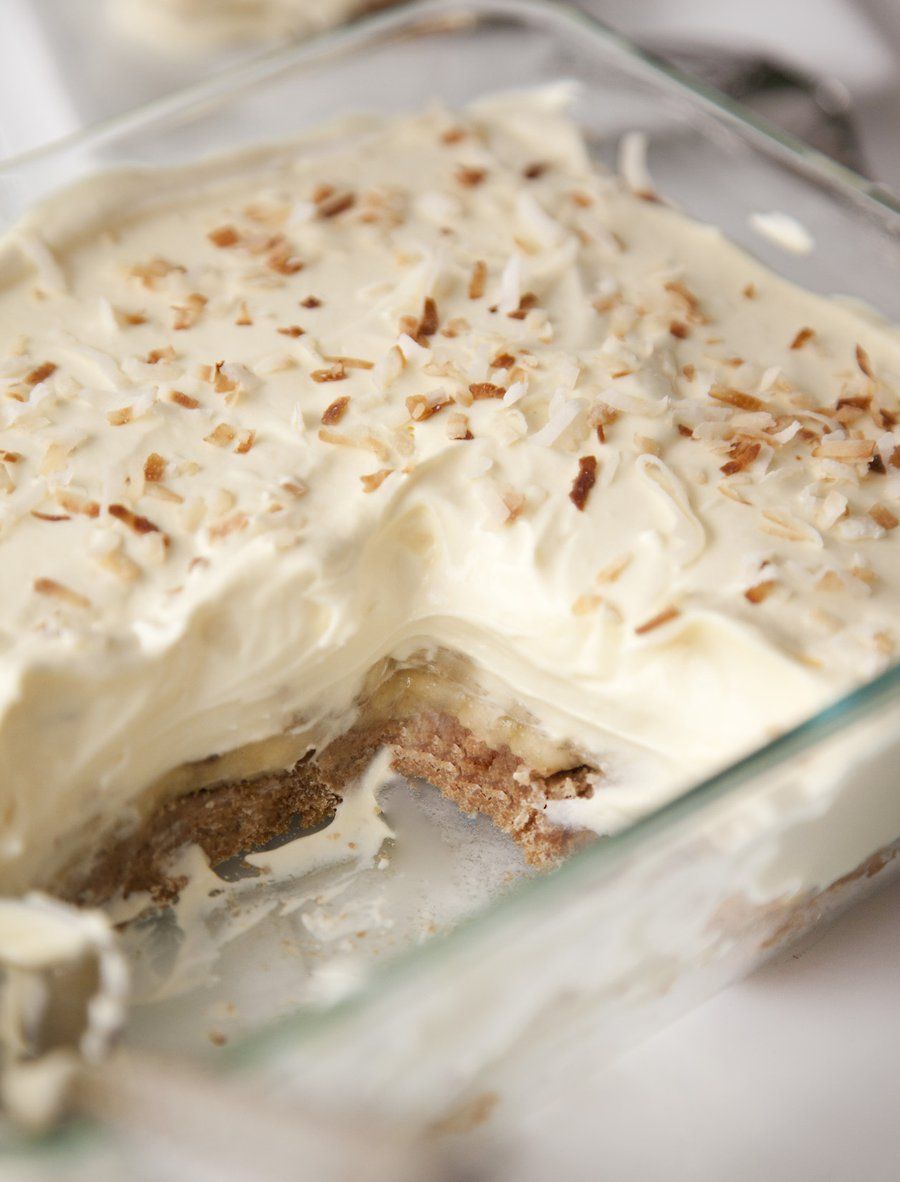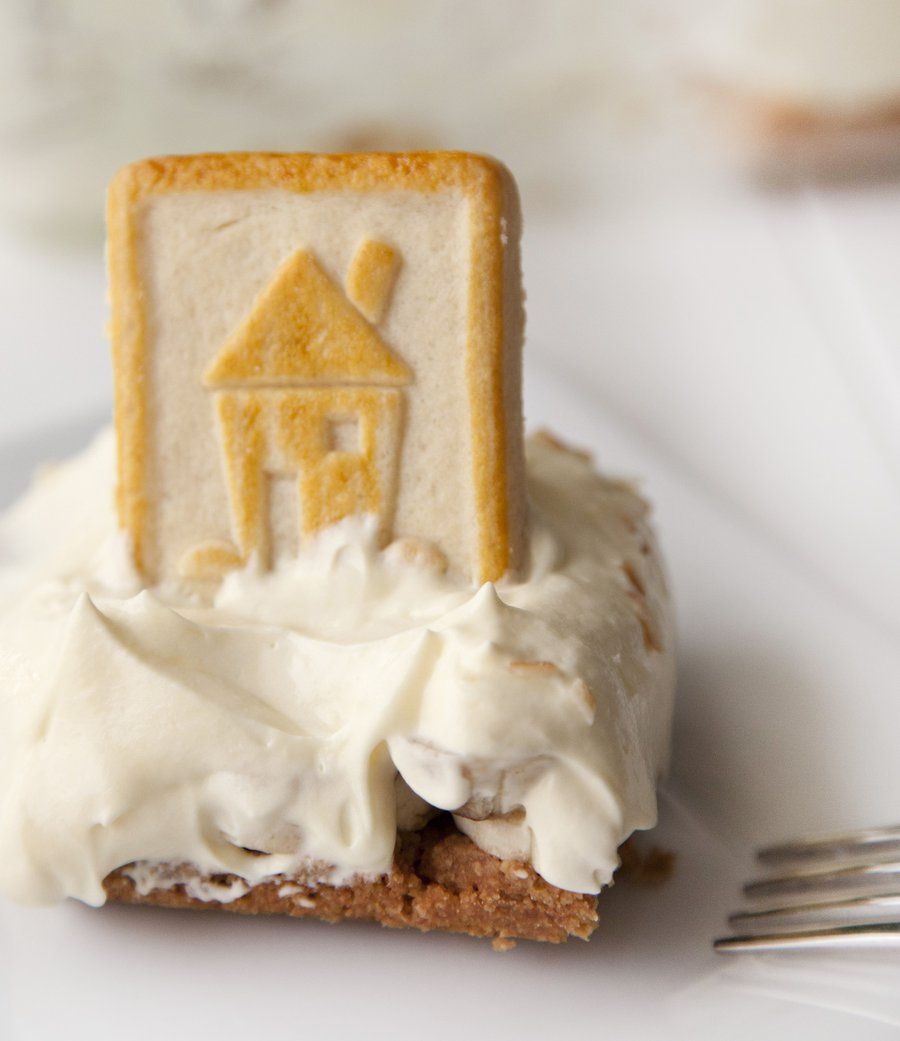 Banana Pudding
Prep Time
---
15 Minutes

Cook Time
---
15 Minutes

Total Time
---
30 Minutes

Yield
---
Serves 6-8

Ingredients
9 Graham Crackers (mashed into crumbs)
4 T Unsalted Butter (melted)
1 Package Vanilla Pudding Mix (3.4 oz package)
1 1/3 Cups Whole Milk (cold)
4 oz Cool Whip
2 Bananas (sliced thin)
2 T Sweetened Coconut Flakes (lightly toasted)
Pepperidge Farm Chessmen Cookies (for serving)
---
Directions
Preheat your oven to 350 degrees. In a bowl, combine your melted butter and graham cracker crumbs - mix together thoroughly. Press this mixture into an 8"x6" Pyrex Dish to make an even layer on the bottom of the dish. Bake in the oven for 15 minutes. Remove and allow to cool.
For the filling: whisk together your vanilla pudding mix with the cold milk. Allow it to sit a few minutes and thicken naturally. Fold your Cool Whip into the pudding gently so as not to over mix the Cool Whip (which can make it watery).
To Assemble: On top of your cooled graham cracker crust, top with your sliced bananas (you will have about 2 layers of banana). Top that with your pudding/Cool Whip mixture. Top with the Toasted Shredded Coconut and a Chessman Cookie. Serve cold!