Anyone who knows me (or my husband) knows a meal in this house is not complete with out some form of pork product.....and pasta is no different. This dish is incredible (not just for the bacon) but for the range of flavors you're given in one bite. You have your pasta, with a phenomenal Mornay Sauce (a derivative of a Béchamel Sauce), with minced onion and crispy bacon folded in.
I'll give you time to wipe that drool from your face.
This dish literally takes 25 minutes from start to finish and is delish!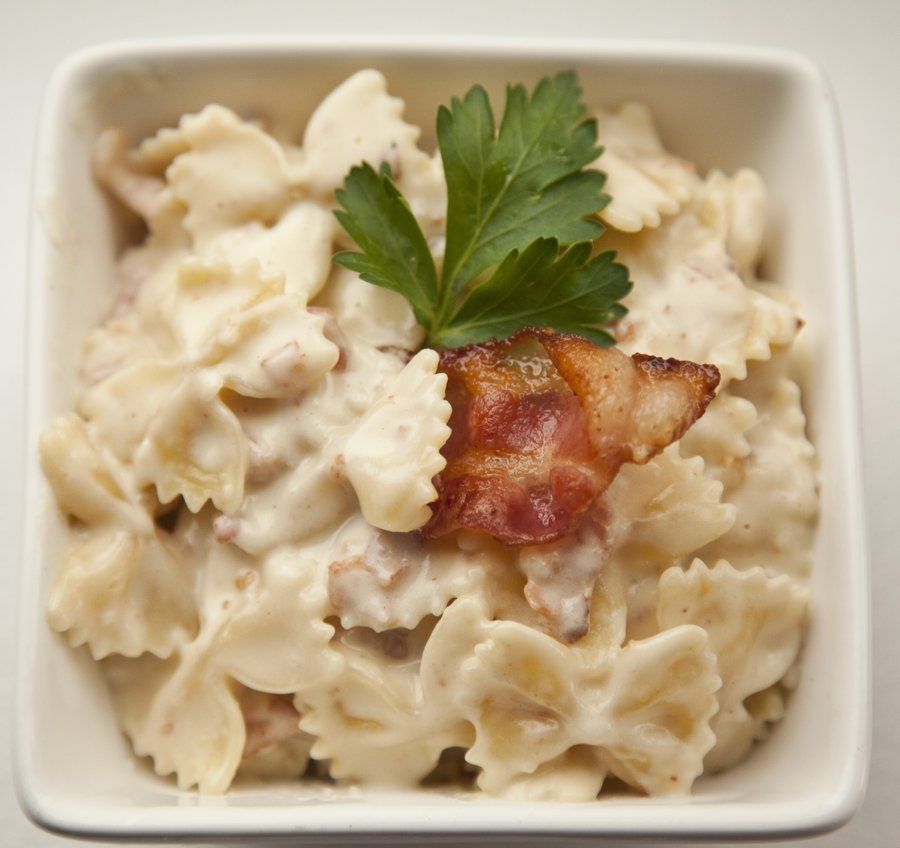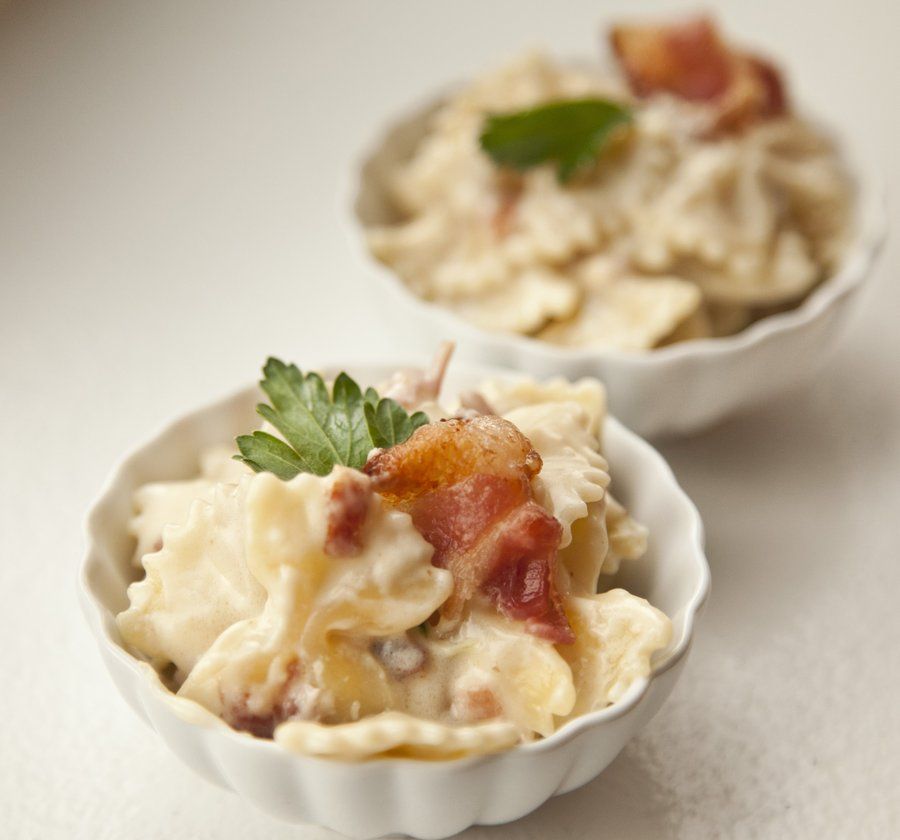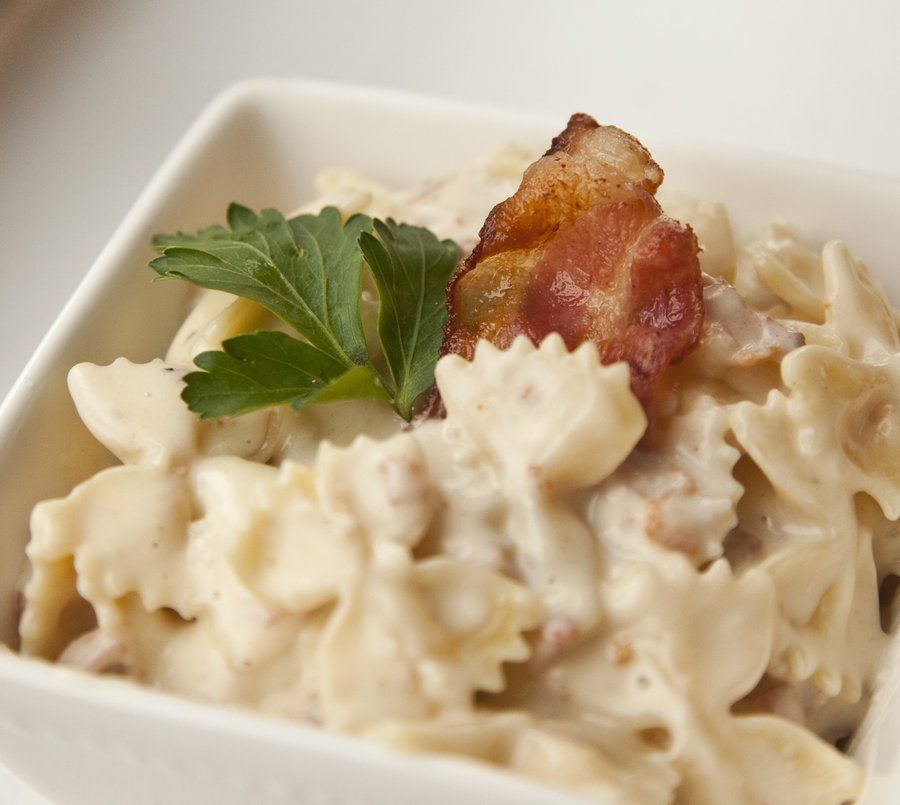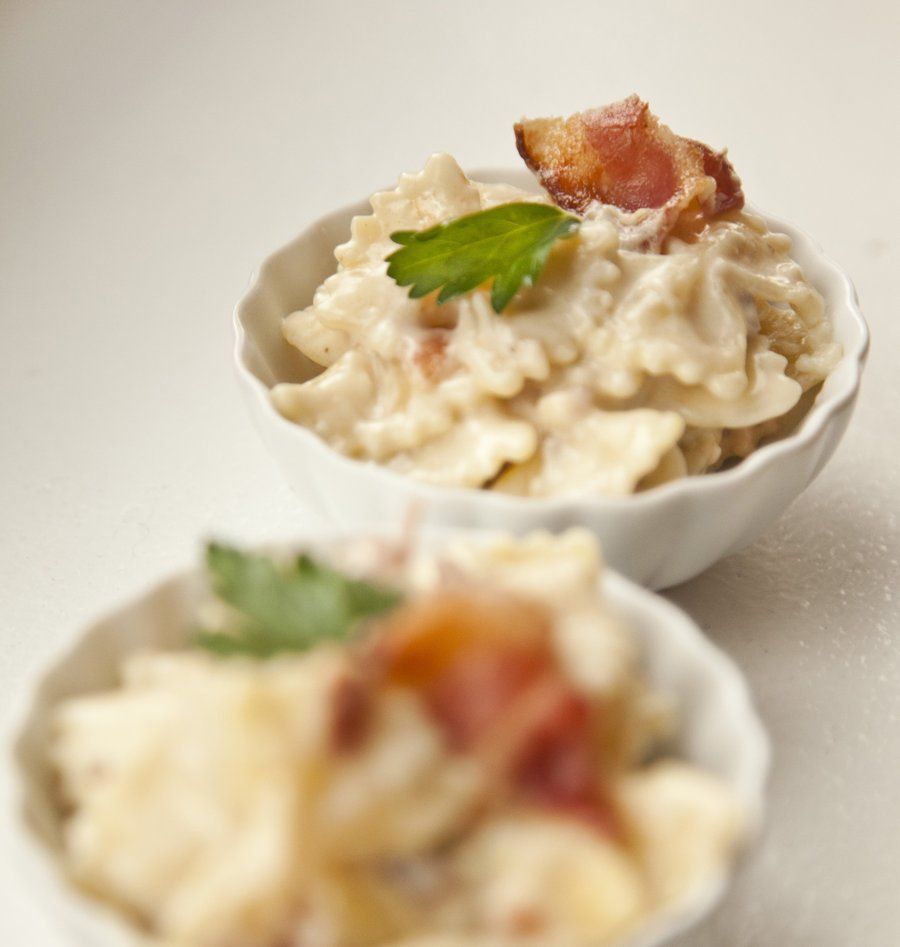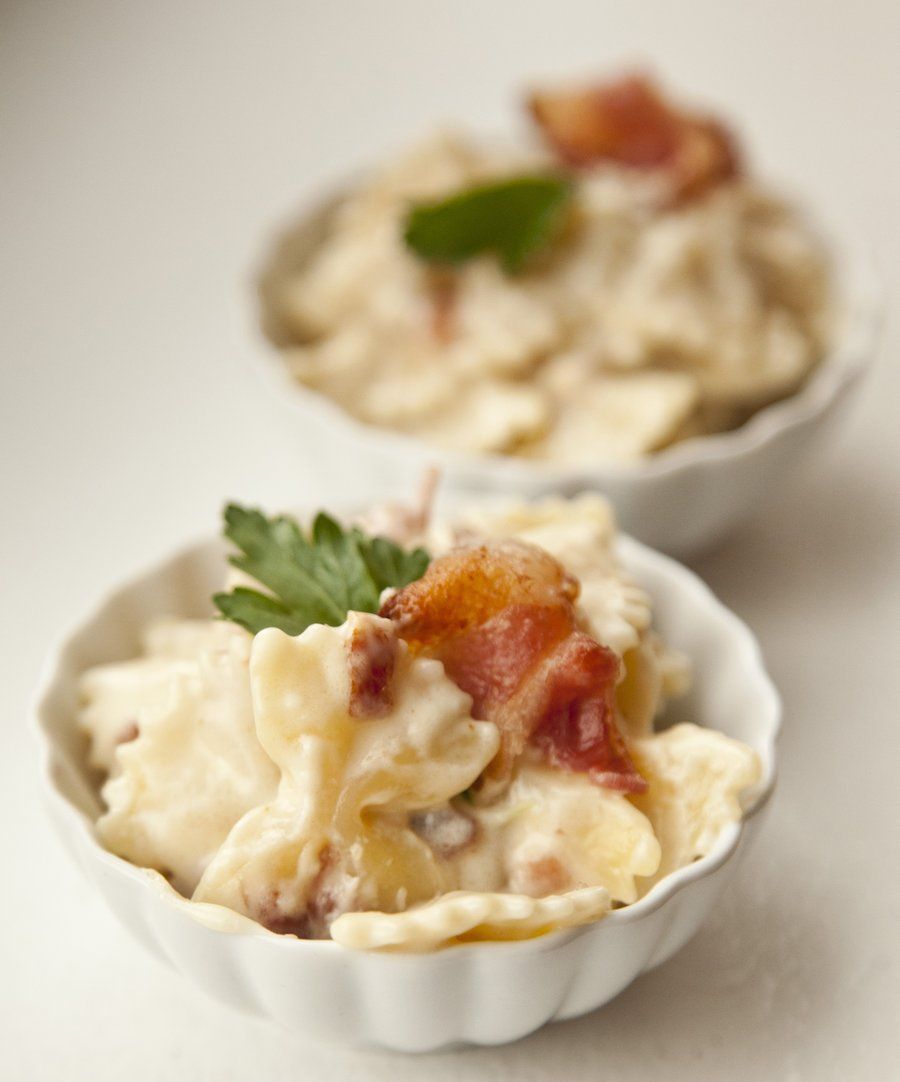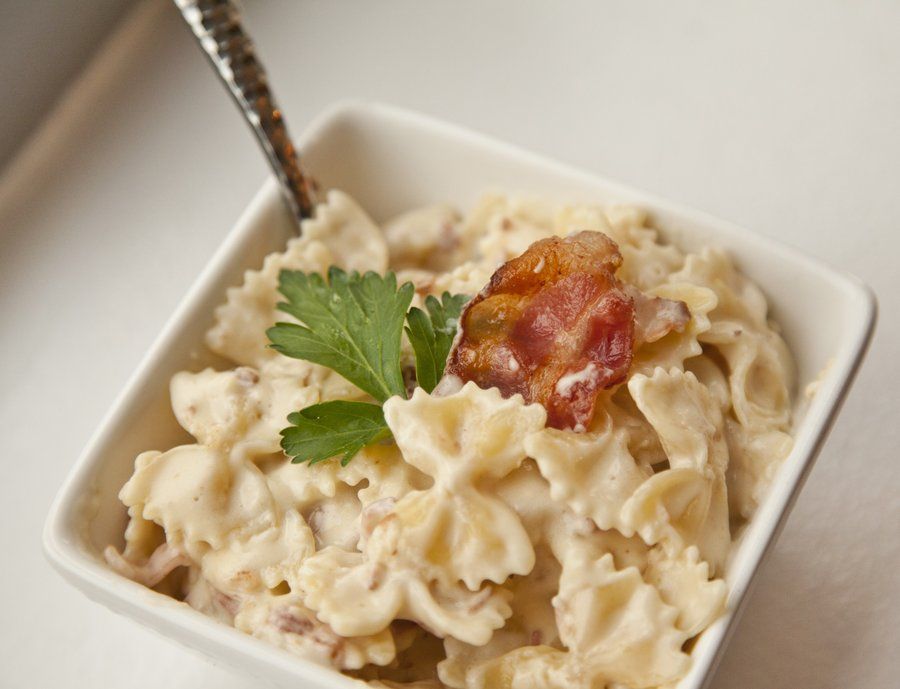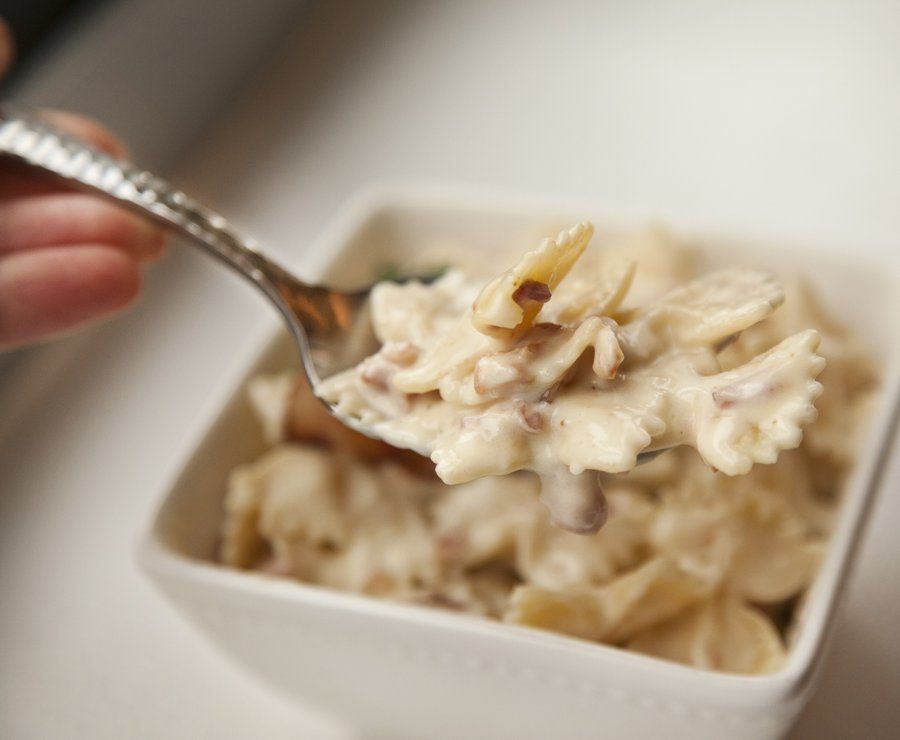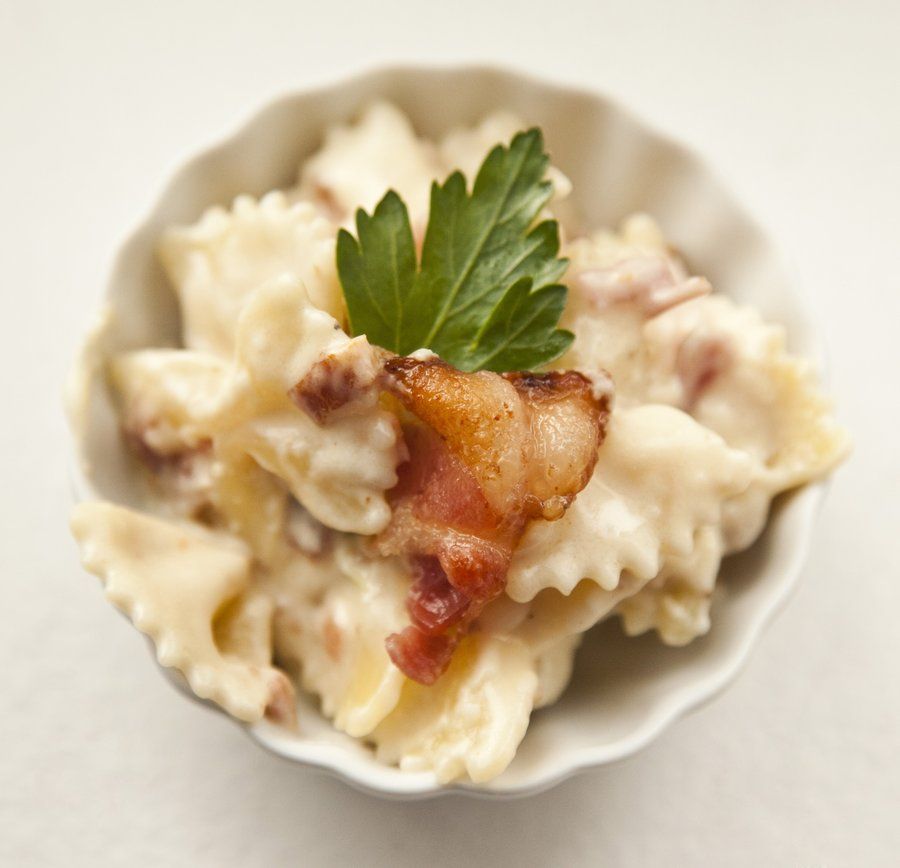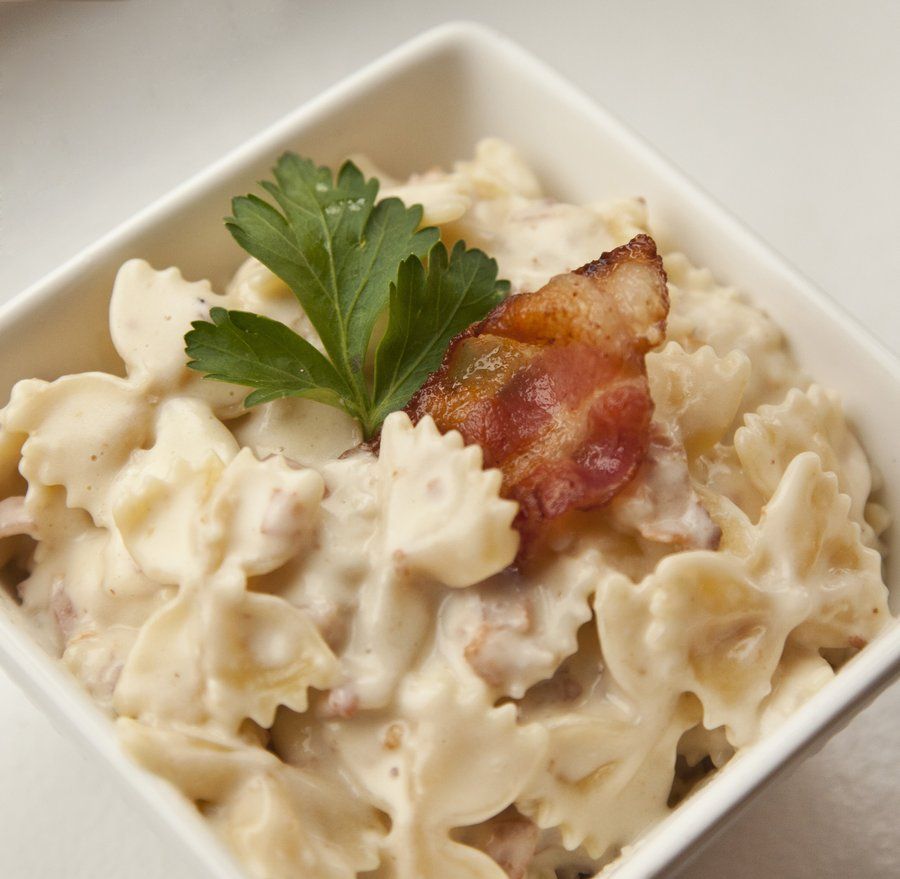 Bacon Gouda Farfalle
Prep Time
---
15 Minutes

Cook Time
---
10 Minutes

Total Time
---
25 Minutes

Yield
---
Serves 2

Ingredients
5 Slices Bacon
1 Tablespoon Butter
1 T Flour
1 Cups Half-and-Half
1 Cups shredded Gouda Cheese
2 Cups Farfalle Pasta (uncooked)
1/3 Cups minced Onion
Salt and Pepper (to taste)
---
Directions
In a skillet, cook your bacon until crispy. Let drain on a towel. Once cooled, mince, and reserve.
Meanwhile in a small sauce pan, melt your butter over a medium heat. Once melted, add in your flour all at once. Cook stirring constantly for 3 minutes. Slowly add in your half and half, whisking constantly. Cook over a medium heat for at least 5 minutes or until it starts to thicken. Once it thickens add in your gouda cheese. Keep over a low heat.
In a separate pot, bring water to a boil. Add in your pasta and cook about 10 minutes til al dente. With a perforated spoon, transfer your pasta to your cheese sauce (it's ok if it's not completely drained, the pasta cooking water will loosen up the sauce). Add in your bacon and minced onion. Taste and season further. Serve hot.