Deep Fried Risotto Balls? Yes please, sign me up! For a Thanksgiving Day appetizer, I made these amazing bites of deliciousness and they were a huge hit! This recipe makes a ton, which I suggest doing, and then freezing for later parties (or late night snacks).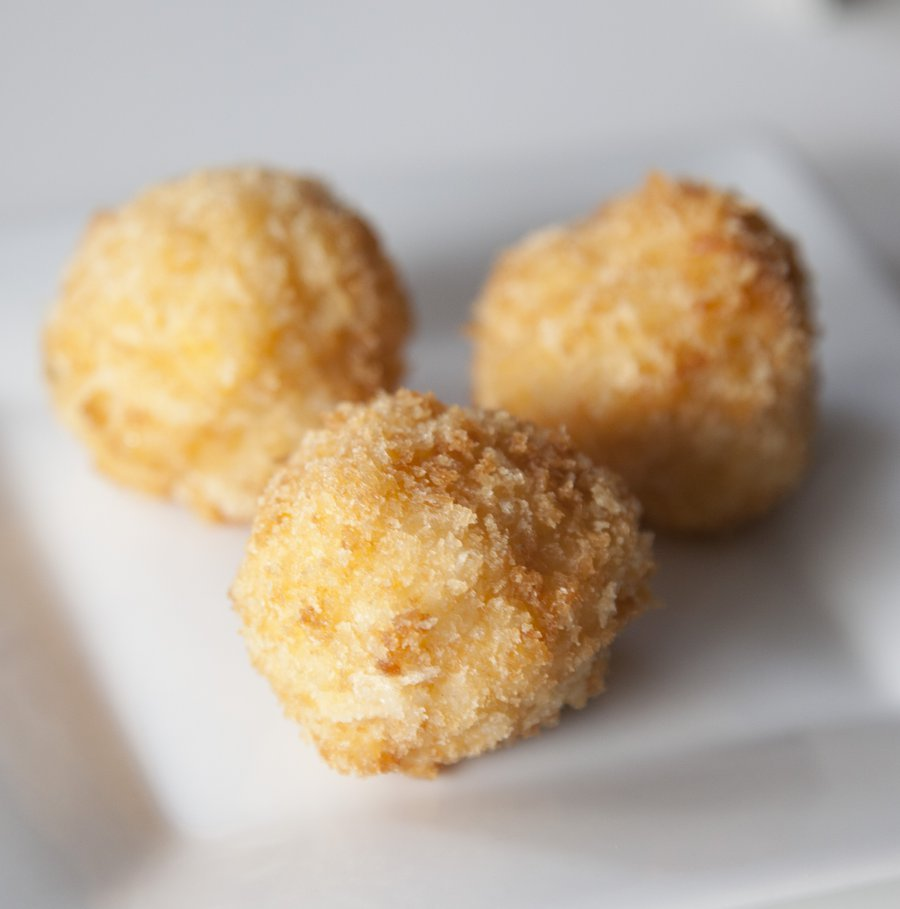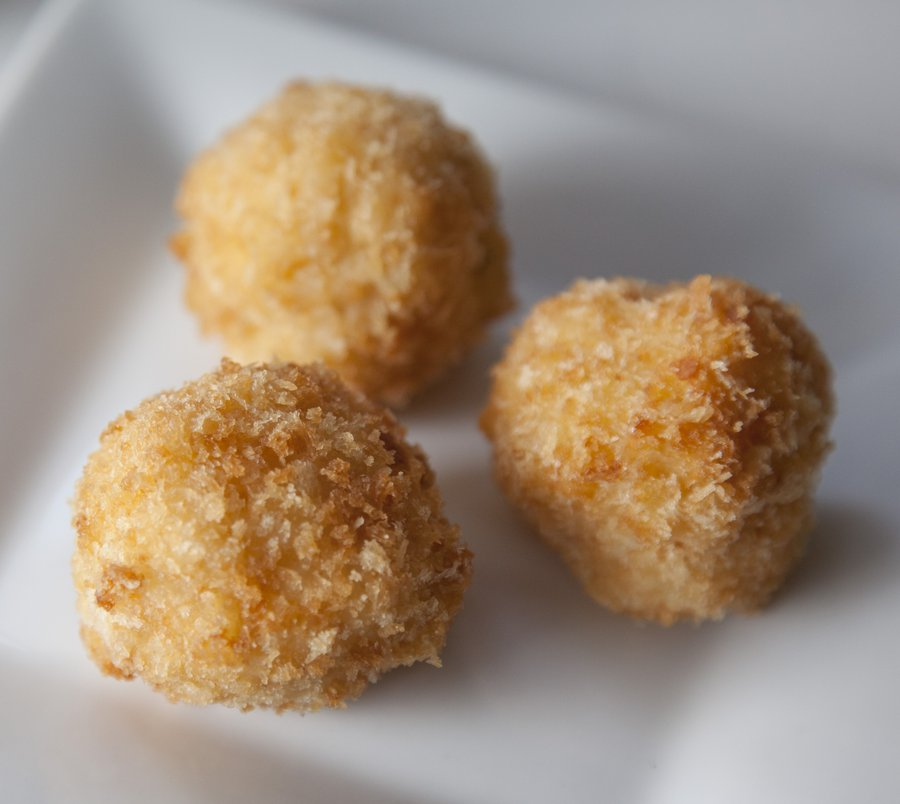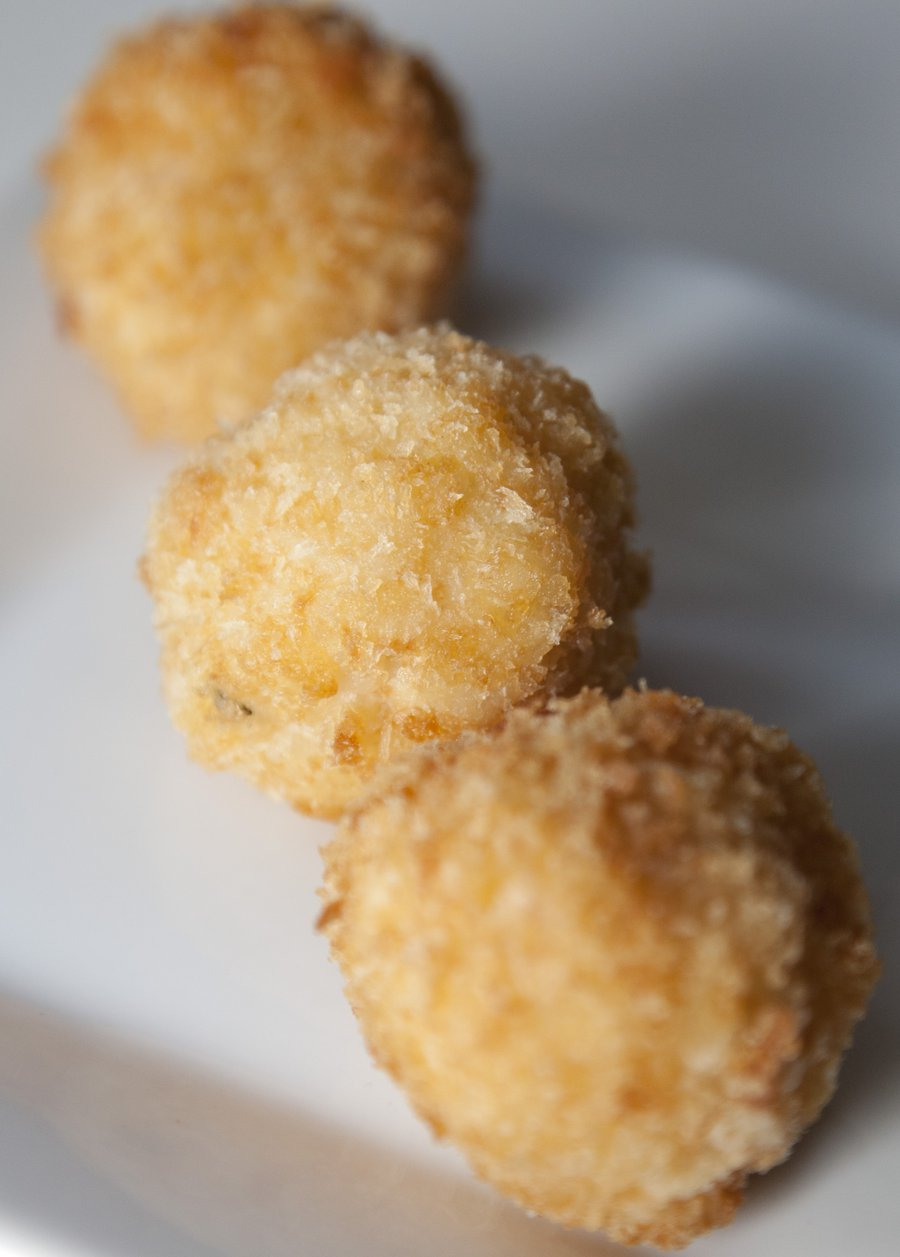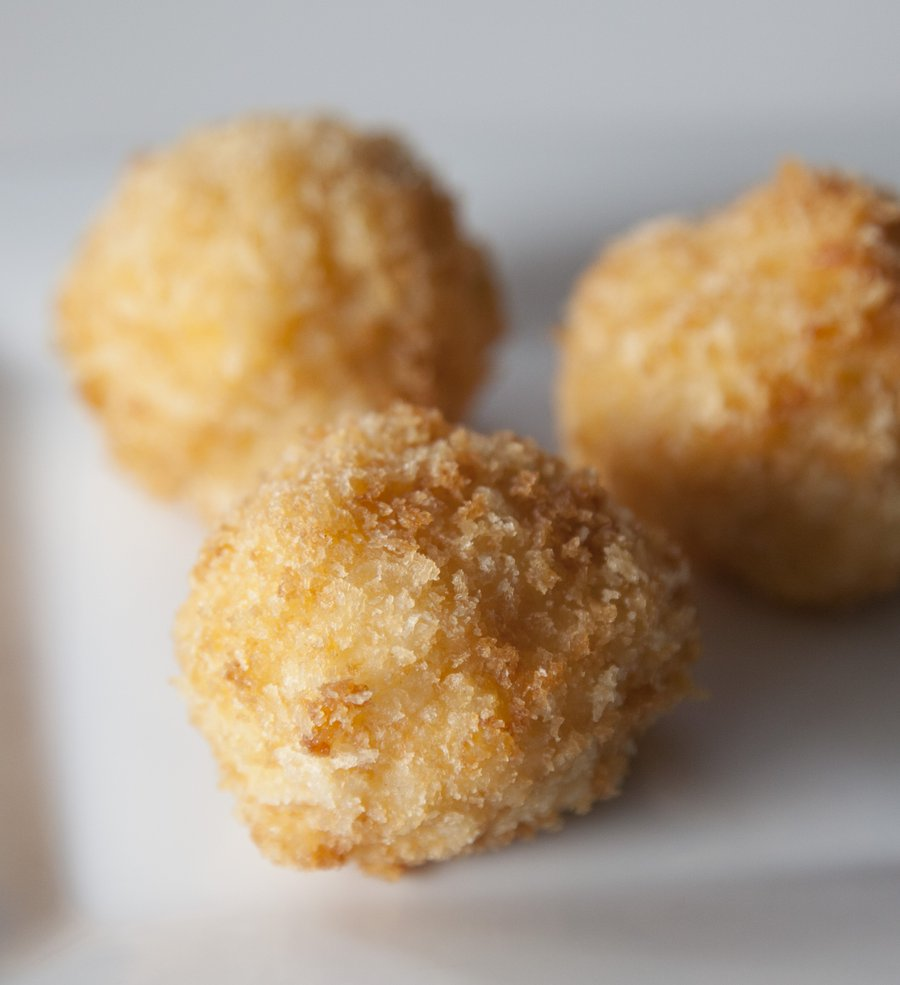 Arancini
Prep Time
---
4 Hours

Cook Time
---
10 Minutes

Total Time
---
4 Hour 10 Minutes

Yield
---
60 Arancini

Ingredients
1 minced Onion
1 lbs Arborio Rice
1/4 Cups Dry White Wine
48 oz Low Sodium Chicken Stock
4 oz cubed Fontina Cheese
3 Cups Panko Breadcrumbs
2 Cups Flour
3 beaten Eggs
Canola Oil (for frying)
---
Directions
In a stock pot, heat up your chicken stock (bring to a boil and reduce to a simmer) Keep hot. In a separate large pot, melt your butter, add in your onion and cook for 3 minutes. Mix in your rice and cook another 2 minutes stirring. Add in your white wine and cook on a medium heat, stirring until the all the wine has been absorbed.
Ladle 1 cup of stock at a time into your risotto, stirring constantly until absorbed (then add another cup). Repeat this process until the risotto is completely soft - *Note: for arancini you actually want to overcook the rice completely. Once super soft, add in your parmesan, taste and season with salt. I also add in some fresh Thyme leaves as well!
On a sheet tray lined with a silpat, spread out your risotto to let cool completely. Once cooled, use an ice cream scoop or something that will allow you the regulate the size of your balls so that they're all the same size. Scoop all the balls onto another foil lined tray. Then take a cube of fontina and place it in the center of each ball and roll the ball to encapsulate the fontina.
Place the sheet tray with all your arancini balls on it, in the freezer uncovered, and let set for about 1.5 hours until frozen.
While the arancini are in the freezer set up a standard breading procedure line - flour in one bin, beaten eggs with a a little bit of water in the second bin, and the Panko in the third bin.
Once your arancini are frozen, put them through the breading procedure, and place back on the foil lined sheet tray - put back in the freezer and freeze again. At this point, you can put them in separate ziploc bags for later use.
To cook, heat a deep fryer to 370 degrees and take the arancini straight from the freezer and put in the fryer. Cook til golden brown and serve!