Please forgive this absolutely awful (and corny) name that I have given this dish…it is no reflection on it's amazingness. My reasoning behind this lunchroom/cafeteria name is due to the fact that while I was making these, I was just kind of throwing ingredients together not really thinking about what I was making...
I can't call these croquettes because to me croquettes are usually loaded with cheese and béchamel and this isn't. I can't call them tater tots because they don't have that tater-like, grainy potato quality. And I can't call them gnocchi because they're deep fried, and shaped like a ball. But in a way, these Tater Bites, are really a combination of all three of the aforementioned dishes.
Let's be honest, pretty much everyone likes fried potatoes in one form or another….so while concocting this dish, I think I zoned out and was just so excited to eat a form of fried potato that I didn't even think of what the dish really was.
In any event, these came out delicious and paired perfectly with my Honey Mustard Dipping Sauce! So try my Tater Bites or leave me some suggestions on how to better name these delectable little treats!
Gnocroquetot?
Ok no…..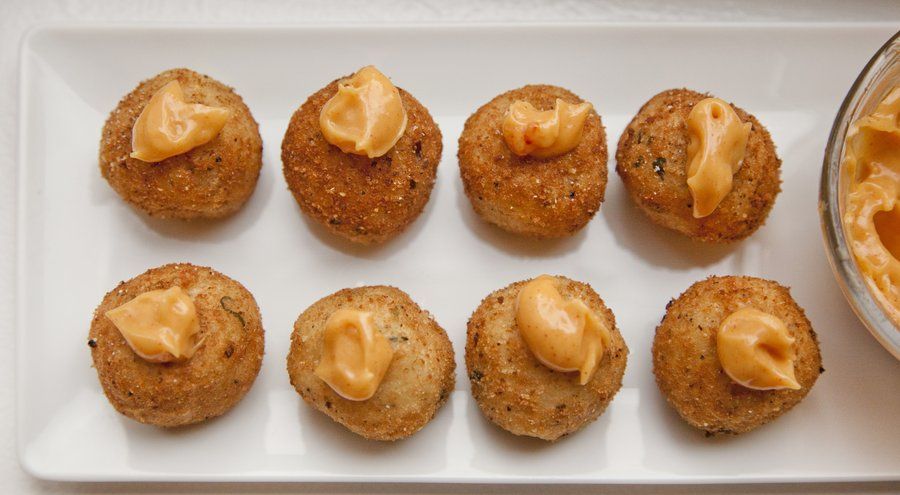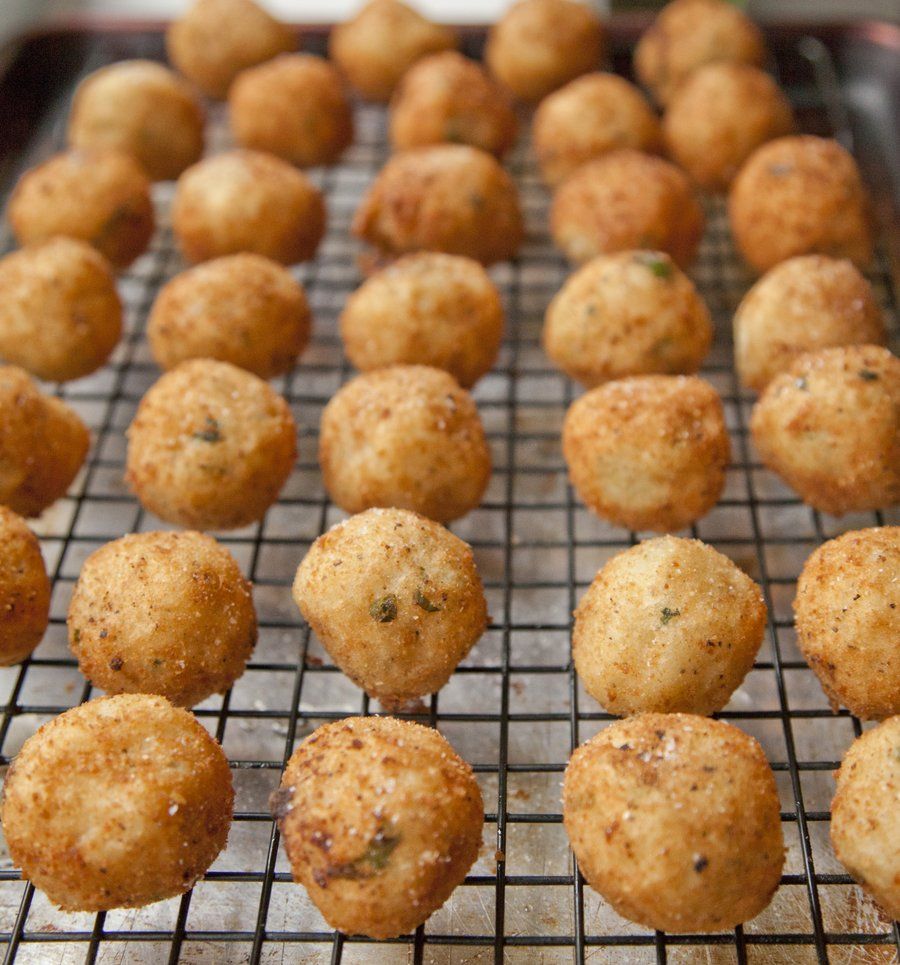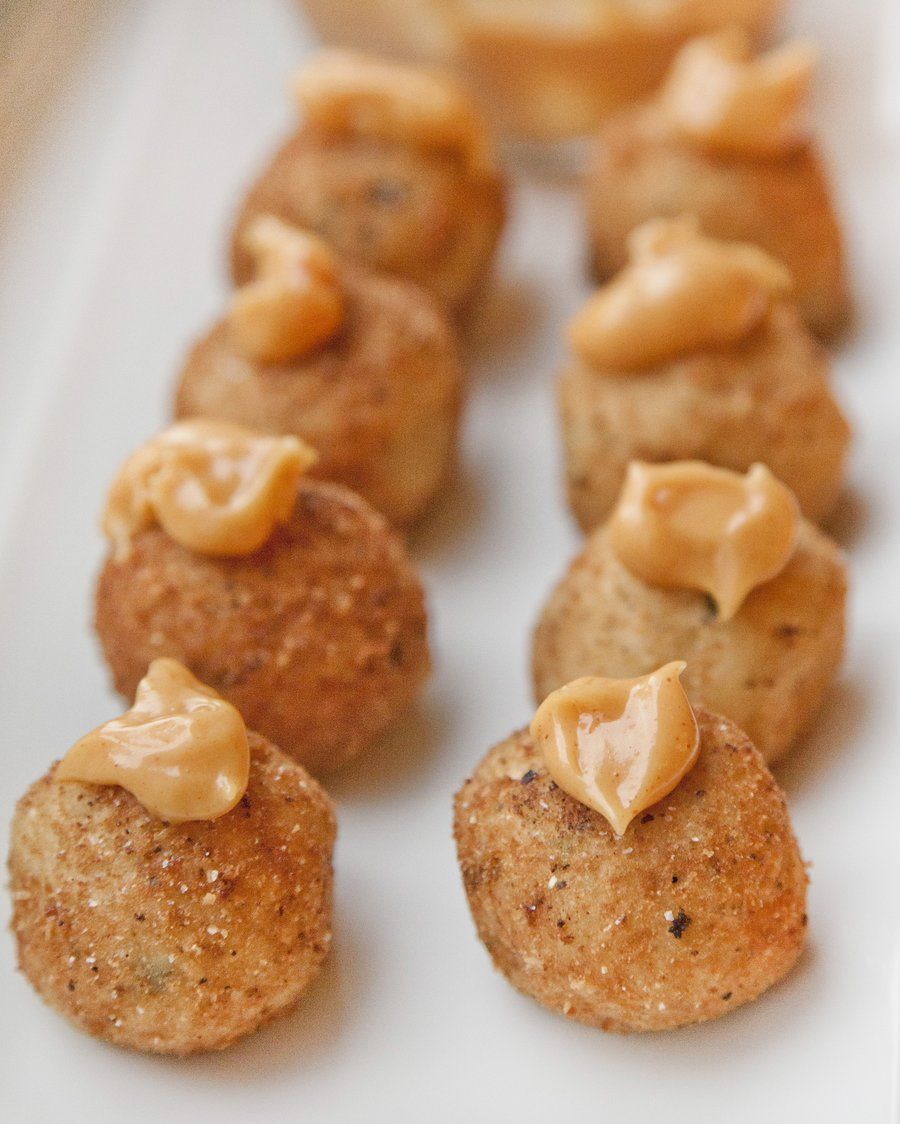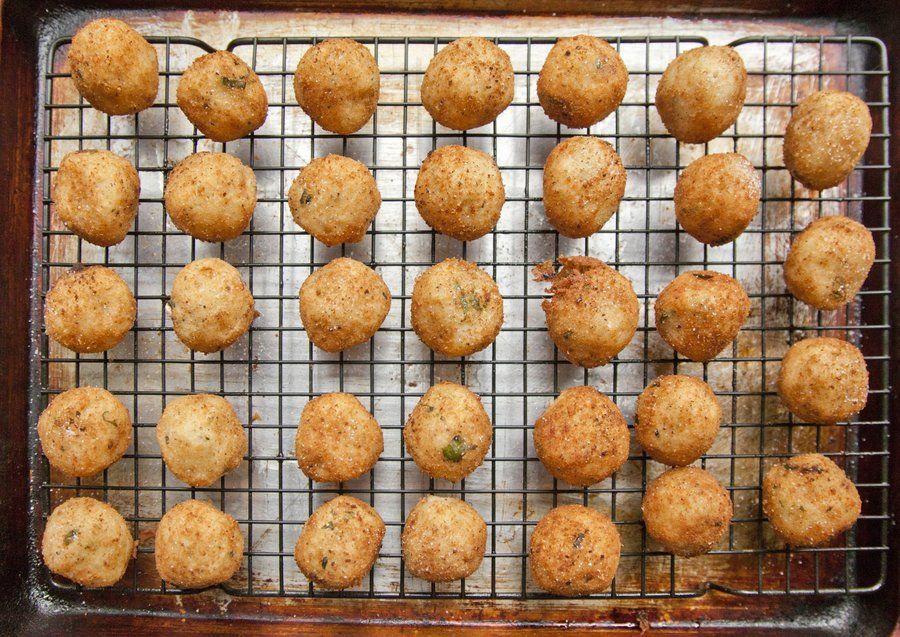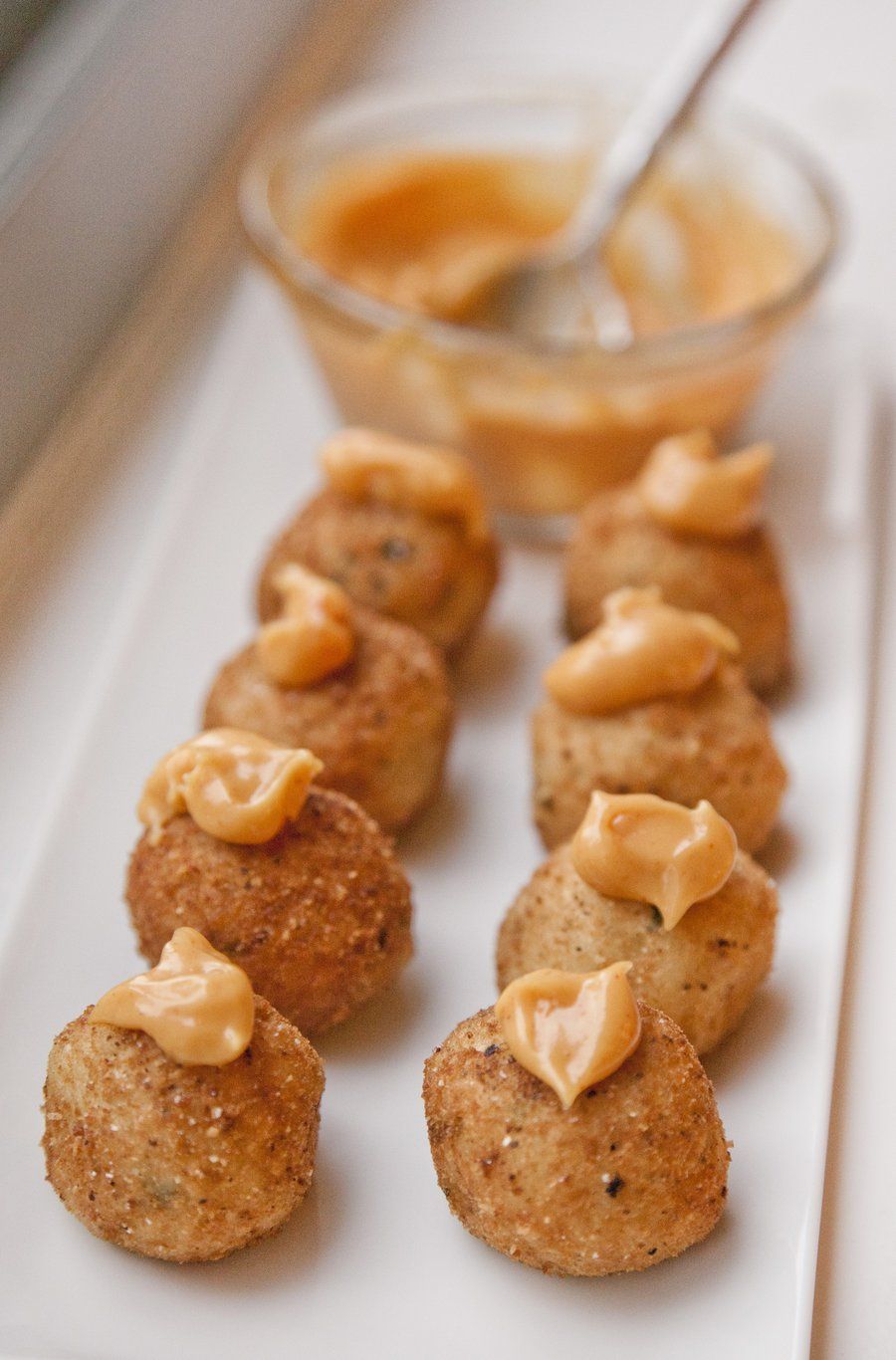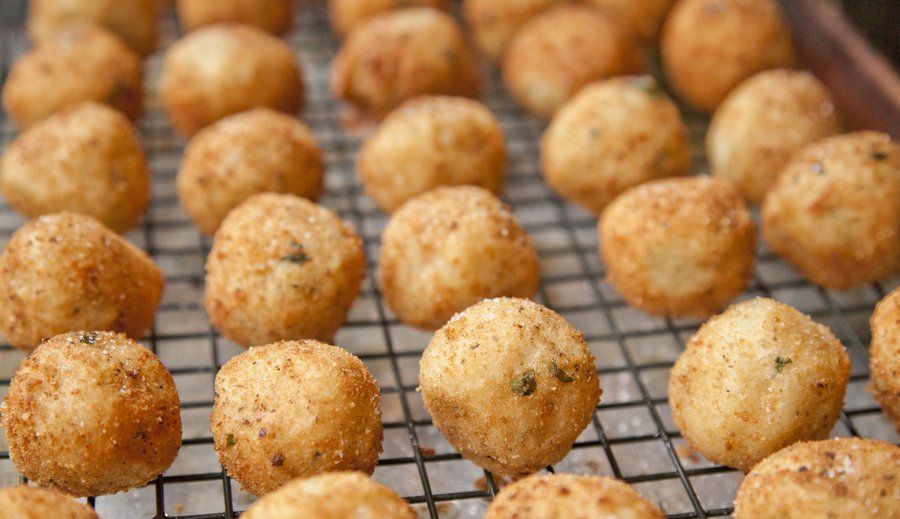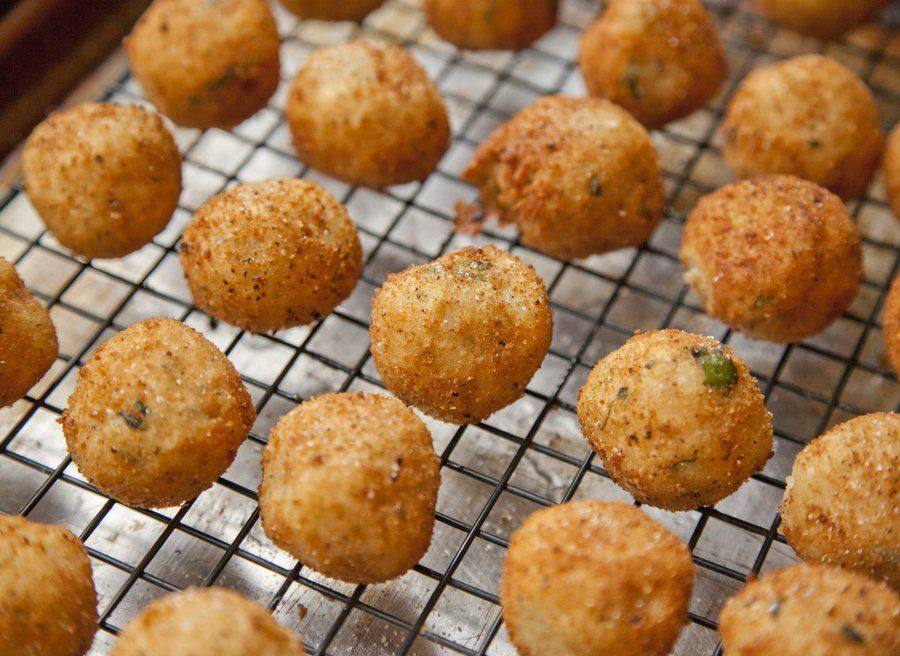 Tater Bites
Prep Time
---
15 Minutes

Cook Time
---
20 Minutes

Total Time
---
35 Minutes

Yield
---
Makes about 35 Potato Balls

Ingredients
1 1/2 lbs Potatoes (about 2 large russet potatoes)
1/4 Cup grated Parmesan Cheese
2 Scallions (sliced thin on a bias)
1 Teaspoon Salt
1 Teaspoon Black Pepper
1 Tablespoon Sour Cream
1 Tablespoon melted Butter
1 Egg
3/4 Cup Breadcrumbs (divided)
Canola Oil (for frying)
---
Directions
Peel your potatoes and cut into 1 inch cubes. Place in a large pot and cover the potatoes with water. Add in 2 Tablespoons of salt. Bring to a boil, and cook until a paring knife slides into the potato easily (about 8-10 minutes).
Drain the potatoes and mash with a masher or pass through a ricer into a large bowl.
Add in all your ingredients and only 1/4 cup of the breadcrumbs. Mix together until it's all incorporated. Using a Tablespoon ice cream scooper, scoop even sized balls onto a sheet tray. Roll each scooped mound into a perfect ball.
Heat up a large pot of canola oil to 365 degrees. Place the remaining breadcrumbs in a dish and carefully roll your potato balls in the breadcrumbs to lightly coat. Place the potato balls in the hot oil and fry in batches until golden brown.
Remove from hot oil and place on a baking sheet lined with a paper towels to drain. Sprinkle with salt as soon as they come out of the fryer. Serve hot with Honey Mustard.
Honey Mustard Dipping Sauce
Prep Time
---
5 Minutes

Total Time
---
5 Minutes

Yield
---
Makes about 1 cup

Ingredients
1/2 Cup Mayonaise
3 T Honey
1 Tablespoon Dijon Mustard
1 Tablespoon Yellow Mustard
1/4 Teaspoon Salt
1 Teaspoon Lemon Juice (fresh)
Pinch Cayenne
---
Directions
Combine all ingredients in bowl, whisk together until smooth. Refrigerate til use.