Yesterday I made one of my favorite foods; Pizza. In my post I talked about how everyday after nursery school, my mom would take me for a slice of pizza at my favorite pizza place. Afterwards, we would walk down the block to the town Bakery and one of my favorite things to get were those huge sugar cookies with rainbow sprinkles. As a kid I remember those cookies looking like they were the size of my head, and being so excited that I got to eat the whole thing by myself.
Last weekend, I got a random craving for said Sprinkly Sugar Cookie, and got one at the market. After realizing that ONE cookie was $2, I had to make my own instead.
These cookies are SO easy to make, and made from ingredients that you probably already have in your house. They're a great all purpose cookie for parties, to put in gift bags, or just to have around the house to nosh on!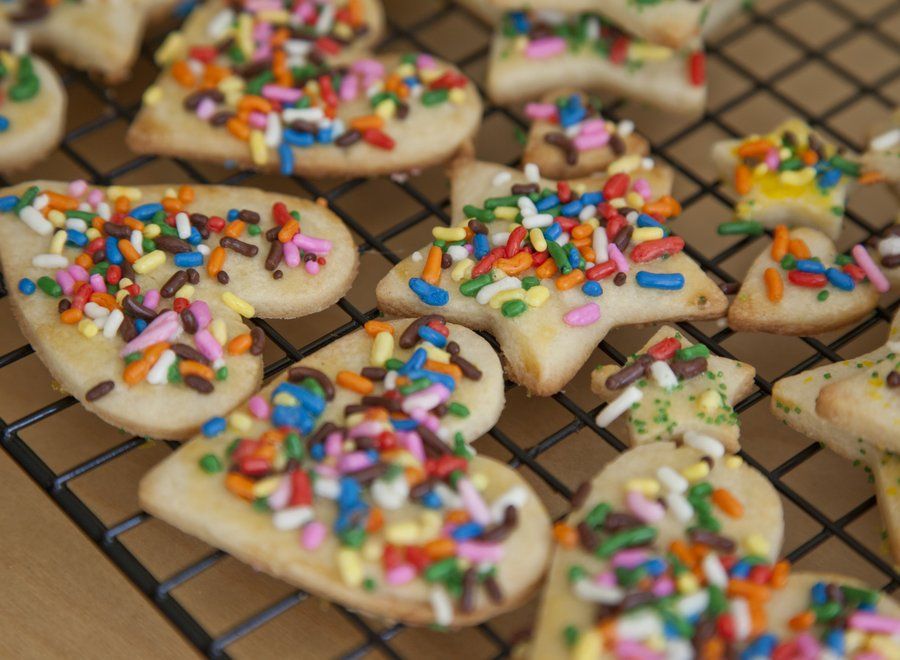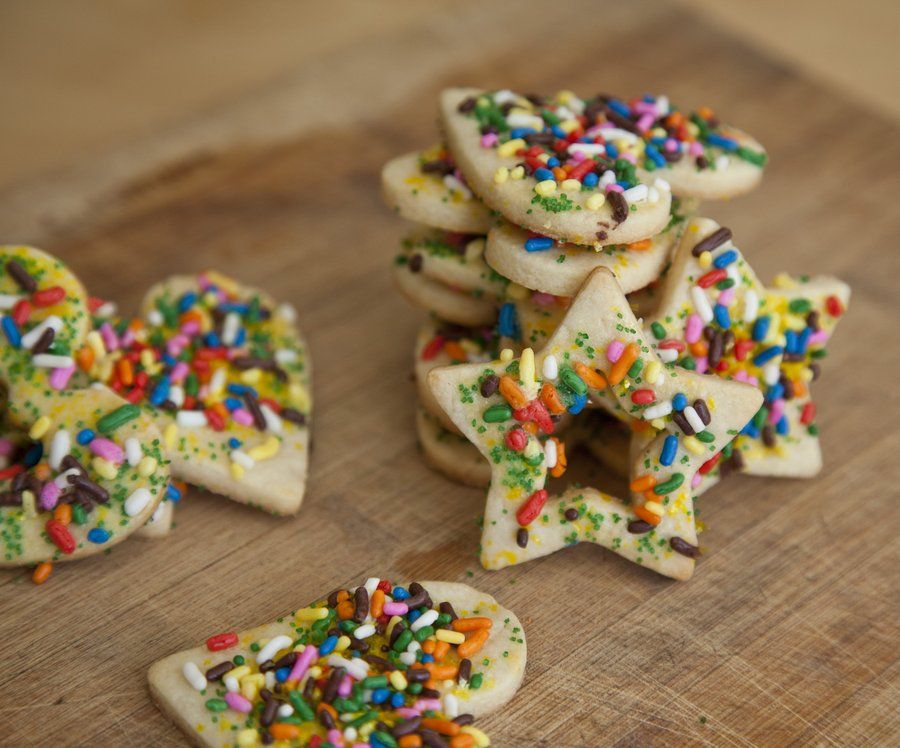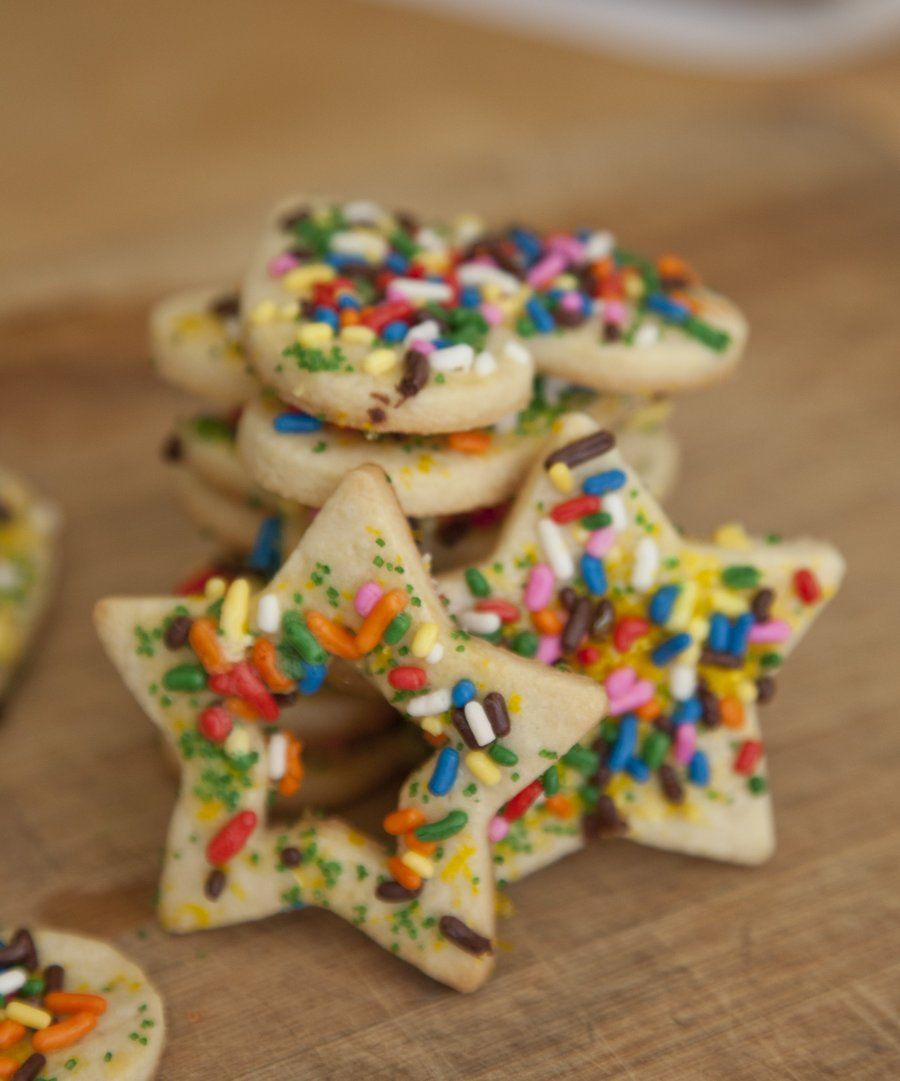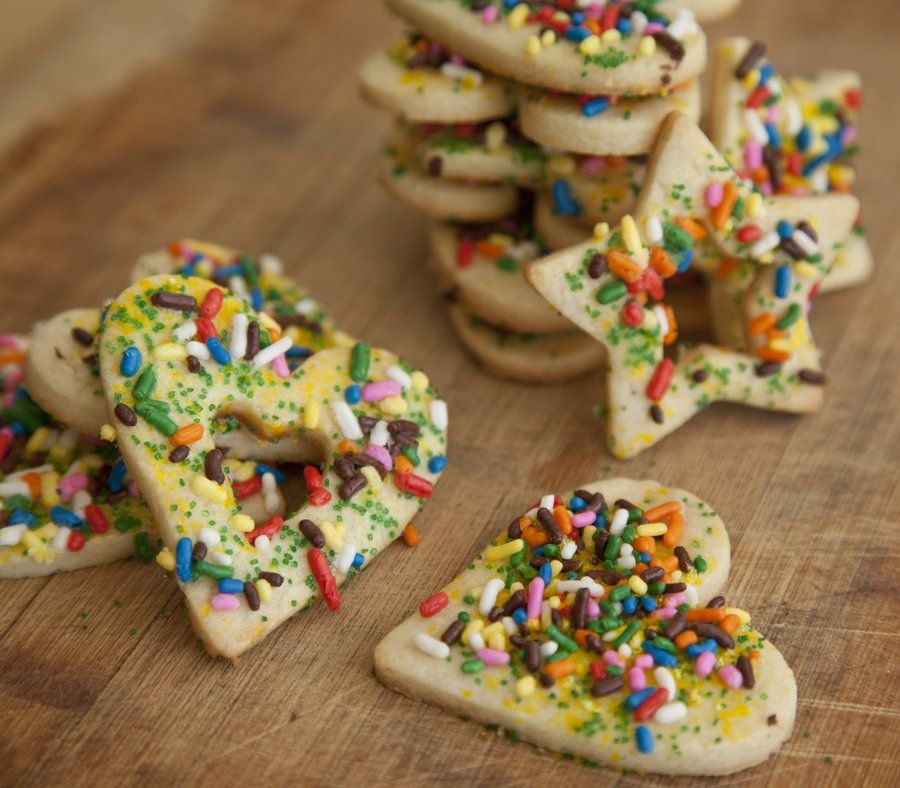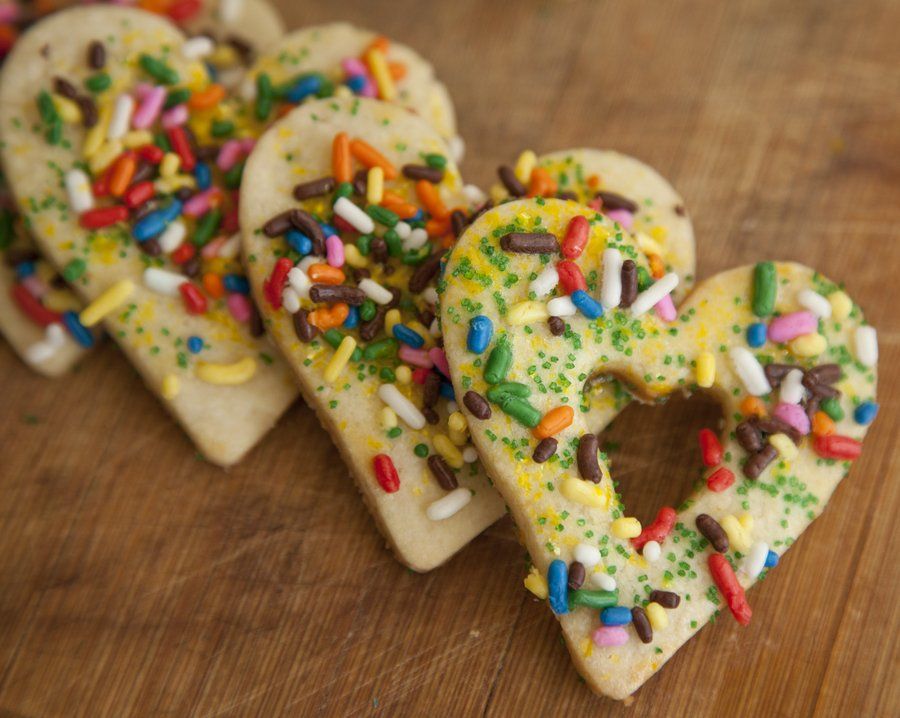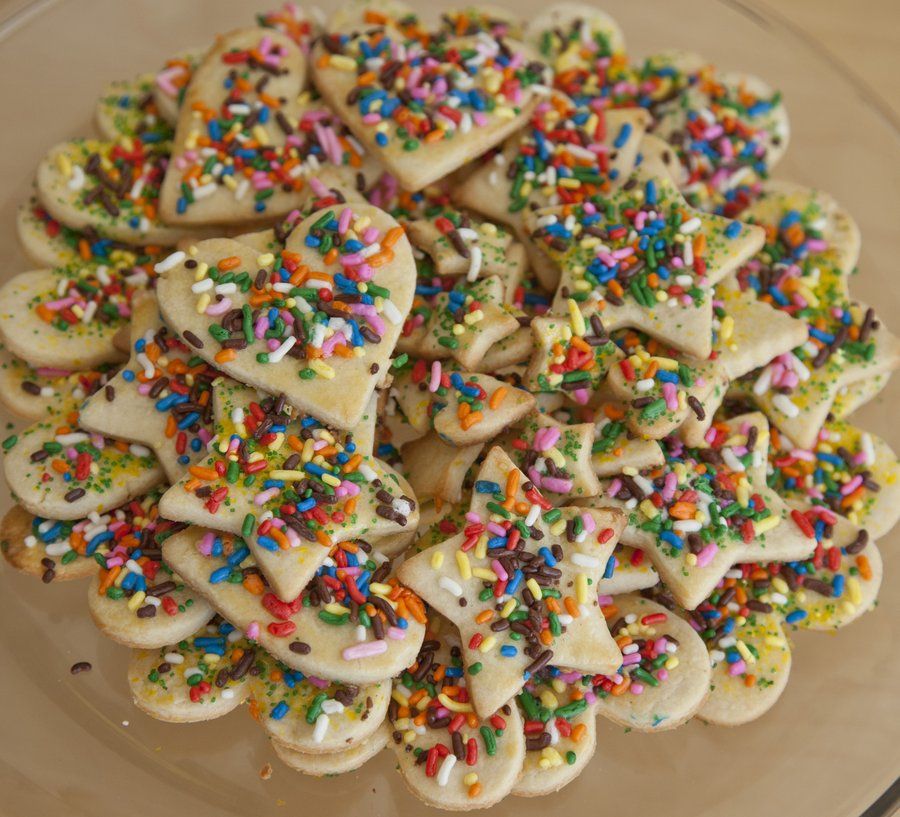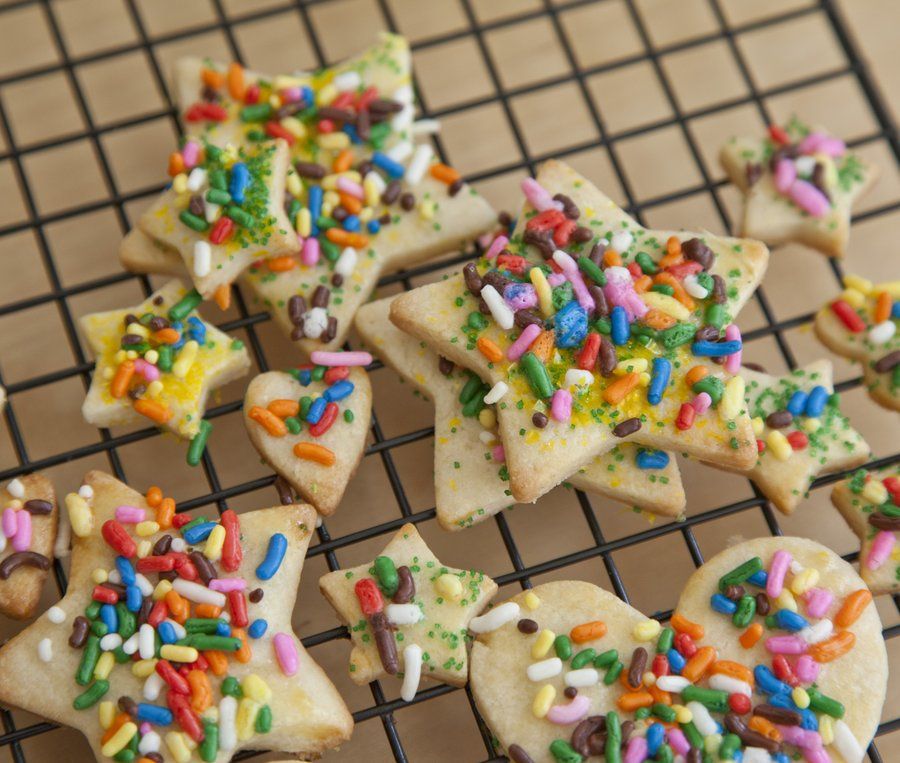 Sugar Cookies
Prep Time
---
1 Hour 20 Minutes

Cook Time
---
10 Minutes

Total Time
---
2 Hour 30 Minutes

Yield
---
Makes about 30 cookies

Ingredients
1 Cup softened Butter
1/2 Cup Sugar
1 Egg
1 Teaspoon Vanilla
1 1/2 Cups Flour
1/4 Teaspoon Salt
1/4 Teaspoon Baking Powder
1 beaten Egg (for egg wash)
Sprinkles (for decorating)
---
Directions
In a large bowl with an electric mixer, beat butter and sugar until creamy. With the mixer on low, add eggs and vanilla.
Add in your flour, salt and baking powder and mix time completely combined. Shape the dough into a disk and wrap in plastic wrap. Let sir in fridge for an hour until it firms up a bit.
Preheat your oven to 400 degrees. On a lightly floured surface, roll out your dough so it's a 1/4" thick. Cut into shapes using cookie cutters or a pastry wheel. Place the cookies on a baking sheet lined with parchment paper. Brush the tops of the cookies with an egg wash (1 egg beaten). Top with Sprinkles.
Bake in the oven for 8-10 minutes or until the bottoms start to turn slightly brown. Let cool on a wire rack.