One of the first dishes I made when I was just learning how to cook about 5+ years ago were Shrimp Po Boys. It's kind of a random dish to attempt to learn on one's own (especially since I had no idea the proper techniques for deep frying). However, I somehow created a delicious dish that fateful night, but haven't made it since! So last night I made my Po Boys....I changed up the recipe quite a bit since the first time I experimented, and needless to say, we annihilated all the shrimp.
This dish does have a kick; so if you're not super into spicy, cut the amount of cayenne down. The great thing about this dish is shrimp cook super fast, so you can make this whole dish in about 30 minutes.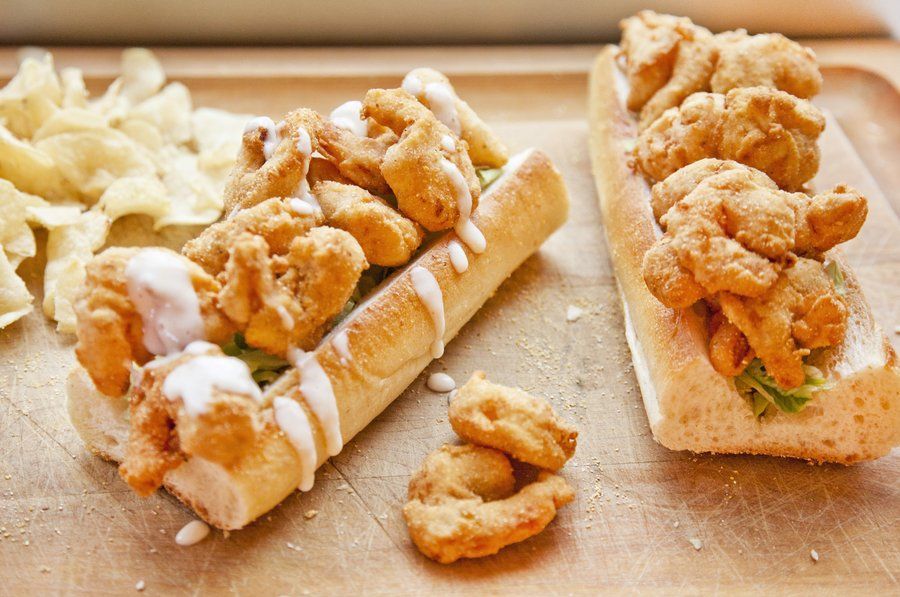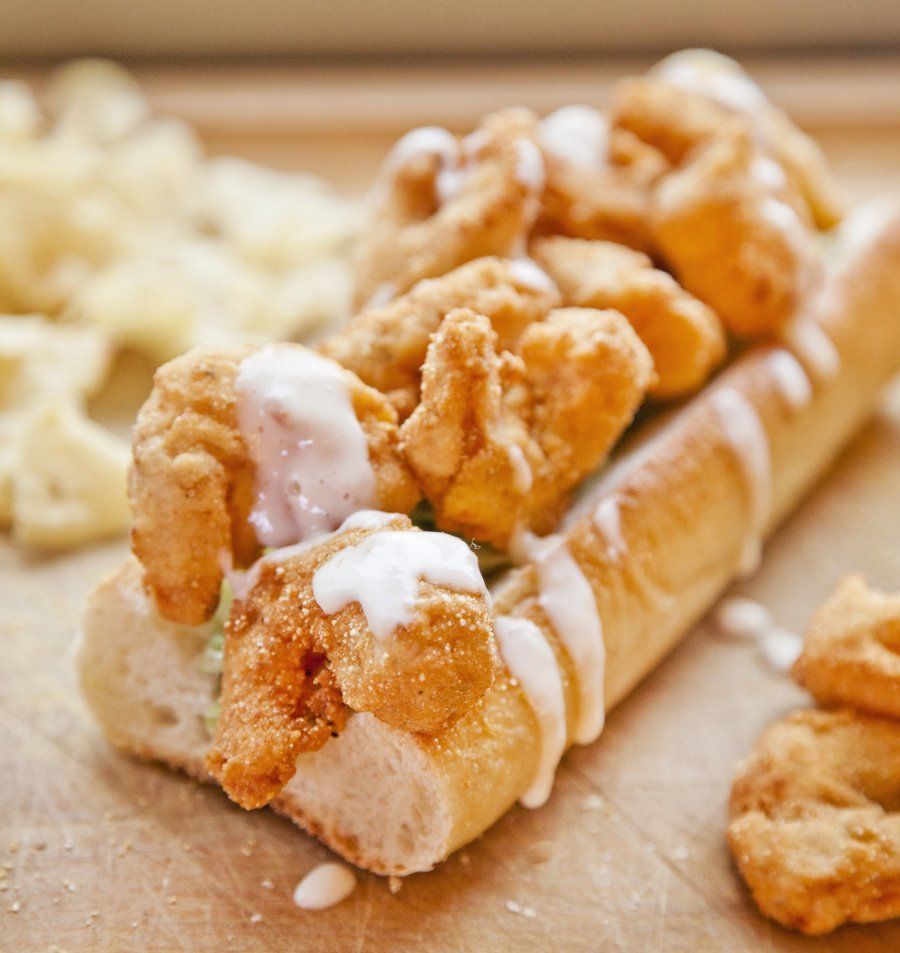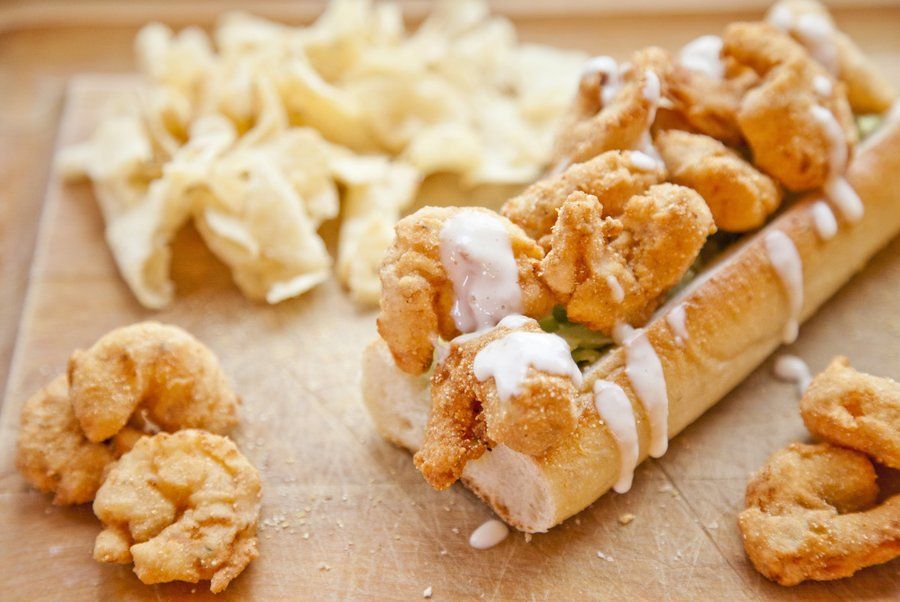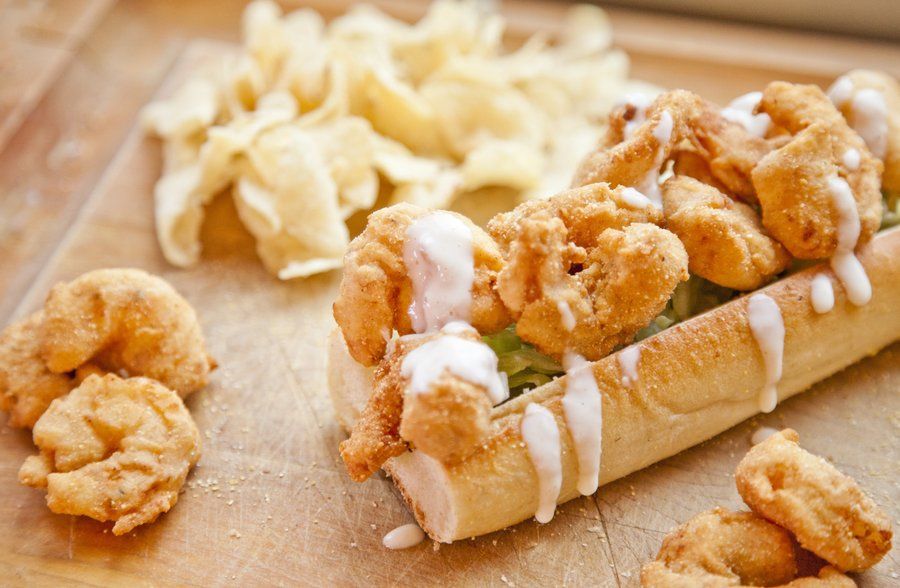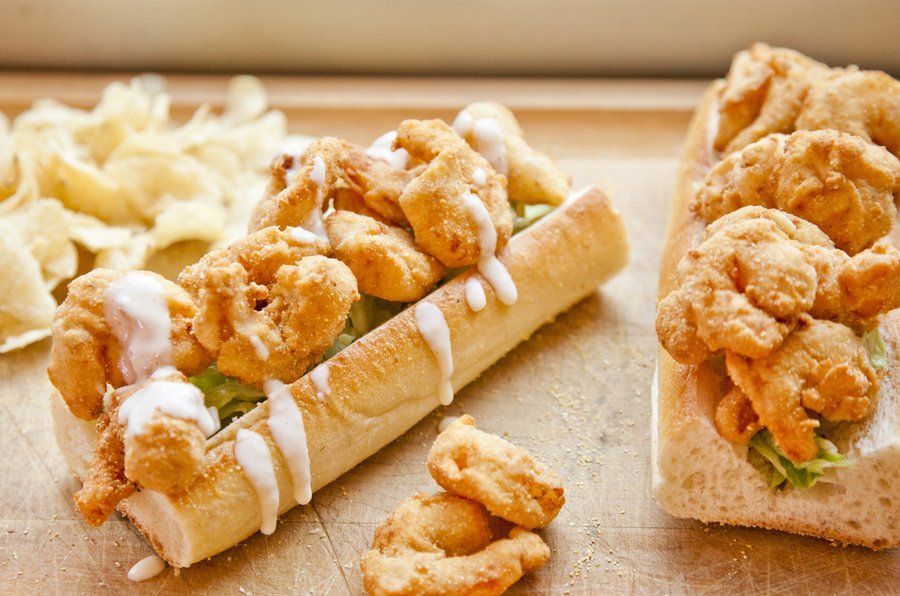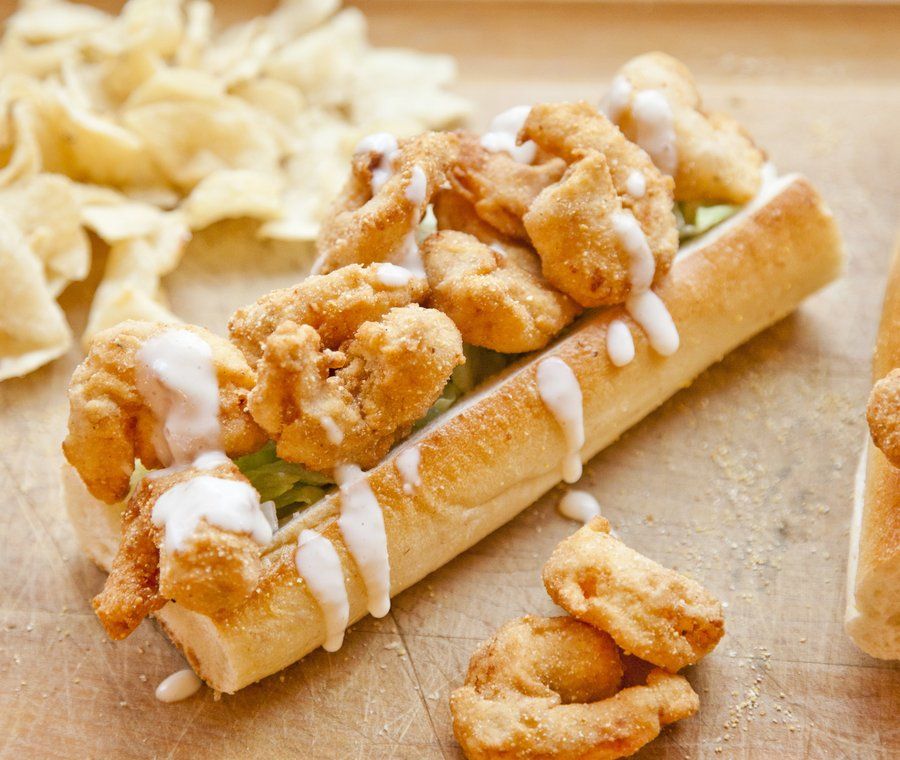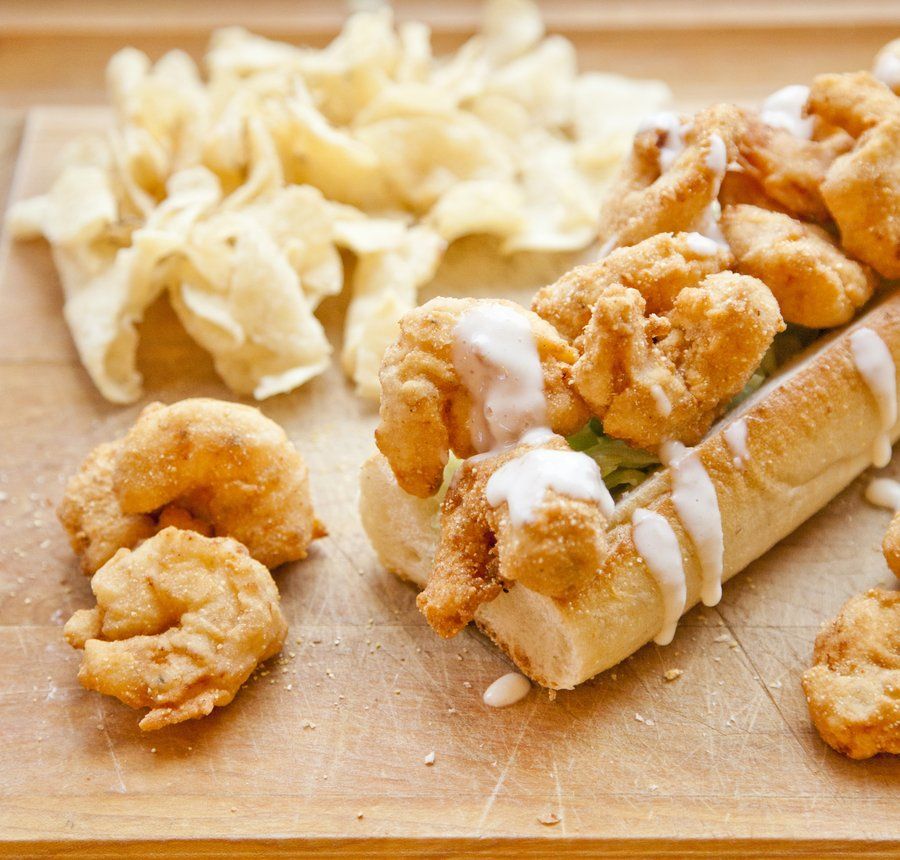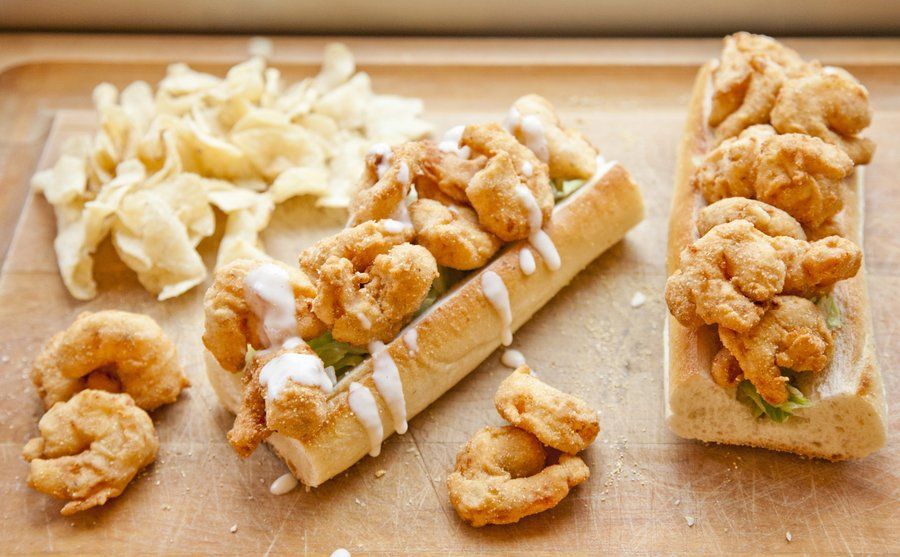 Umami Powder
Prep Time
---
5 Minutes

Total Time
---
5 Minutes

Yield
---
1/2 cup

Ingredients
3 T Bonito Flakes
1/2 oz Dried Kombu (crumbled)
1/2 oz Shitake Mushrooms
---
Directions
Use a spice grinder to grind into a fine powder.
Shrimp Po Boys
Prep Time
---
10 Minutes

Cook Time
---
15 Minutes

Total Time
---
25 Minutes

Yield
---
Serve 2-4

Ingredients
2 1/2 tsps Salt
1 Teaspoon Cayenne
1 Teaspoon Garlic Powder
1/2 Teaspoon Smoked Paprika
1/2 Teaspoon Black Pepper
1 Teaspoon Umami Powder (recipe above)
1 Pound Shrimp (shells removed and deveined)
1 Cup Buttermilk
1/2 Cup Flour
3/4 Cup Cornmeal
Canola Oil (for deep frying)
---
Directions
In a small bowl combine your salt, cayenne, garlic powder, smoked paprika, black pepper and umami powder.
Have your shrimp in another bowl - pat them somewhat dry with a paper towel. Toss half the mixture from step 1 in with the shrimp and coat each shrimp completely.
Meanwhile, heat up a deep fryer, or pot of oil to 350 degrees. Pour your buttermilk into a bowl. On a dish, combine your flour and cornmeal. Once your oil is heated, dip your shrimp in the buttermilk to coat, then coat in the flour mixture, a place them right into the deep fryer. Fry for about 3 minutes until golden brown. Remove and let drain on a plate covered with paper towels.
Repeat this process until all the shrimp are fried. Serve on a baguette with lettuce, and a drizzle of sour cream. **Note, this is slightly spicy, so just half the amount of cayenne if you're not into spice!