I have always been, and will always be a meat and potatoes kind of girl. When I eat out at restaurants, it's about a 99% chance I am going to order some kind of red meat dish that is laden with a yummy potato starch side. I don't do fru fru dishes where the entrée is the size of my pinky finger, and has small perfectly places little herbs all over the plate, making your dinner look like some sort of art installation....I like satisfying meals that make you feel good inside!
With that diatribe out of the way, I give you my idea of heaven in a baking dish. I packed in the 3 Sara Food groups (meat, vegetable and starch) into a one dish meal that is delicious, easy to make, and super satisfying (especially on these cold winter days).
Shepherd's Pie is a great combo of Vegetables, Ground Beef (or Lamb), and creamy Mashed Potatoes. The great part of this meal is you can get super creative with your additions. For example, you can use whatever ground meat you prefer (lamb, beef, turkey, chicken...), also with your vegetables, you can add in whatever you like, and leave out whatever you don't. I made my mashed potatoes with Cheddar Cheese, but you can switch up the cheese, or just not add any cheese if you want.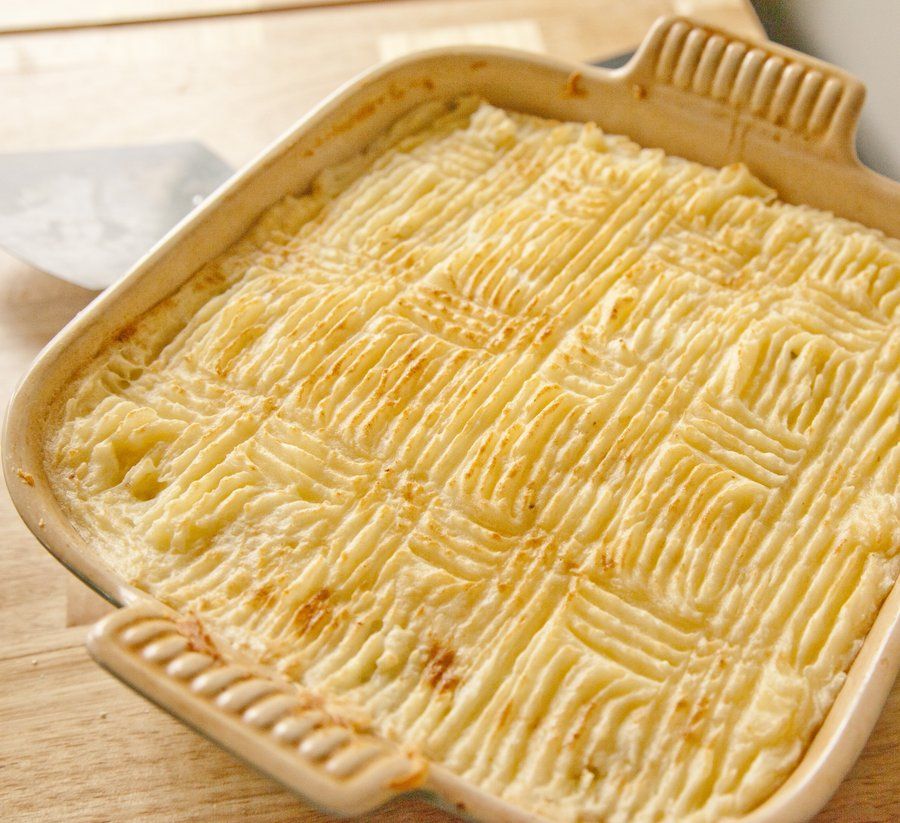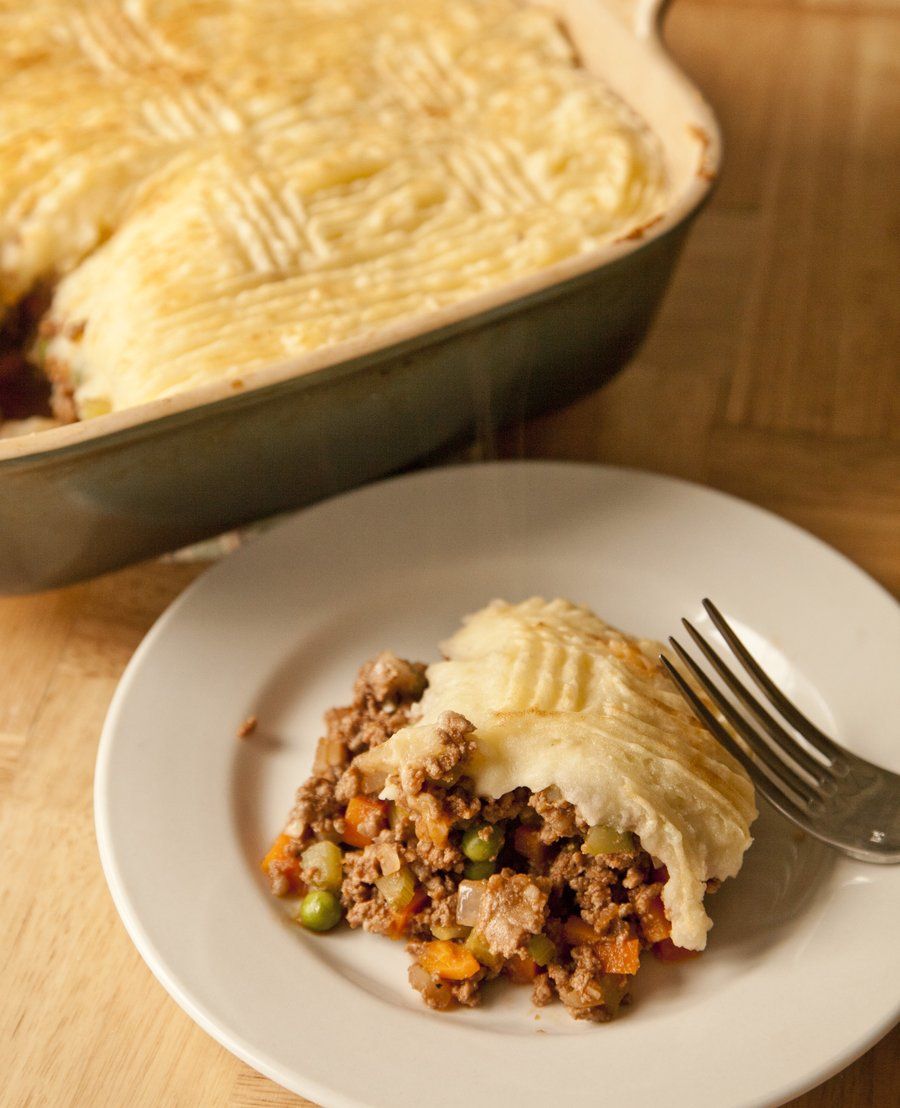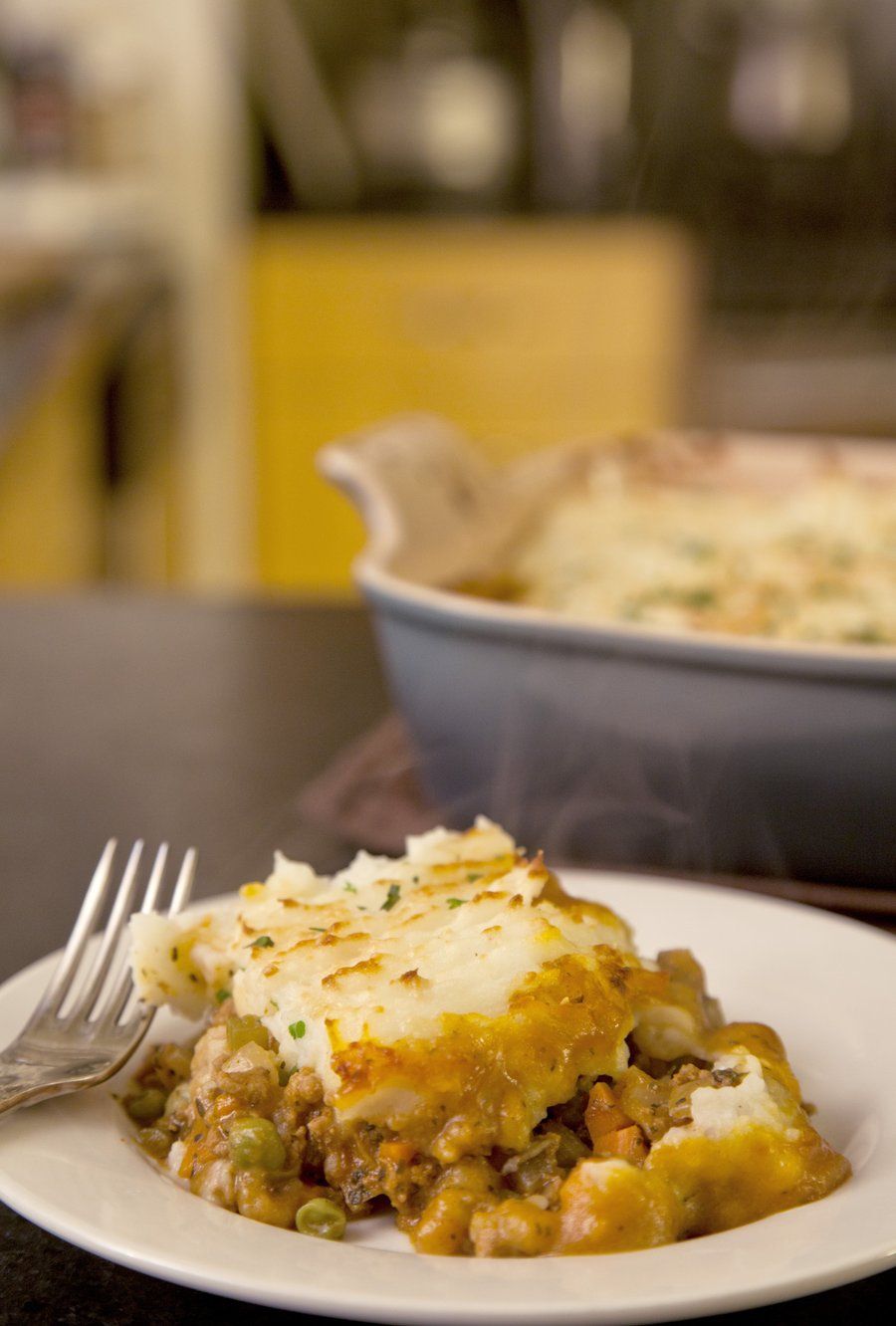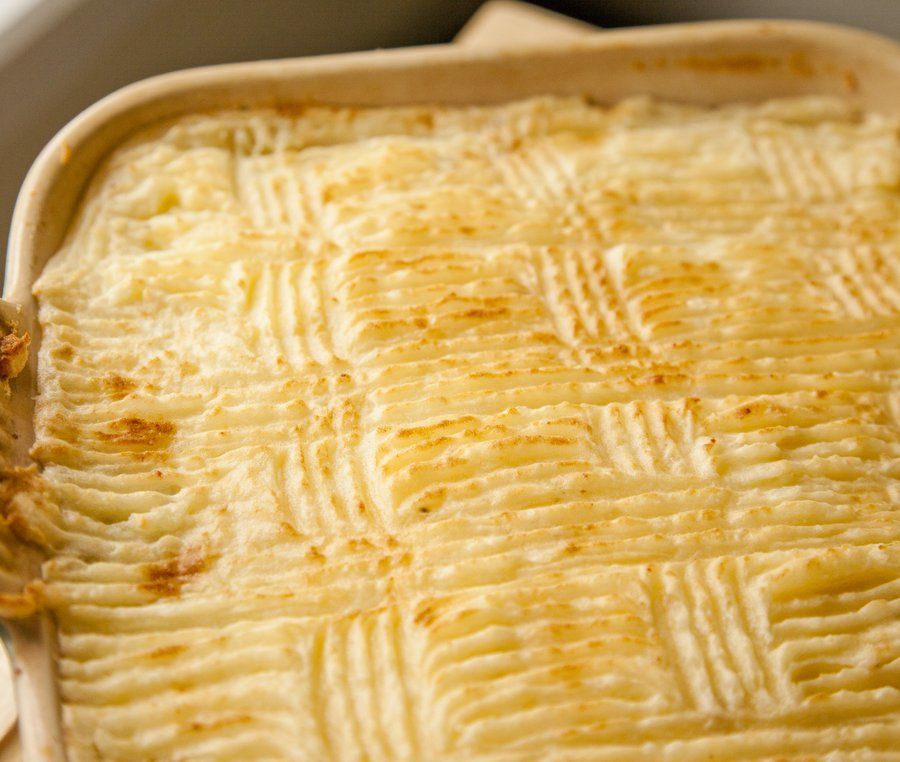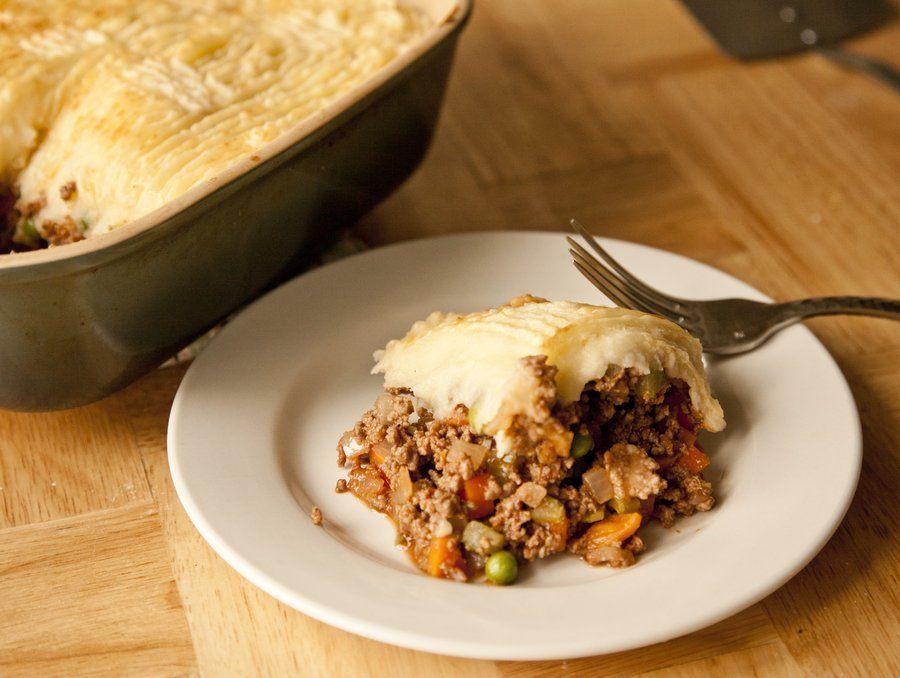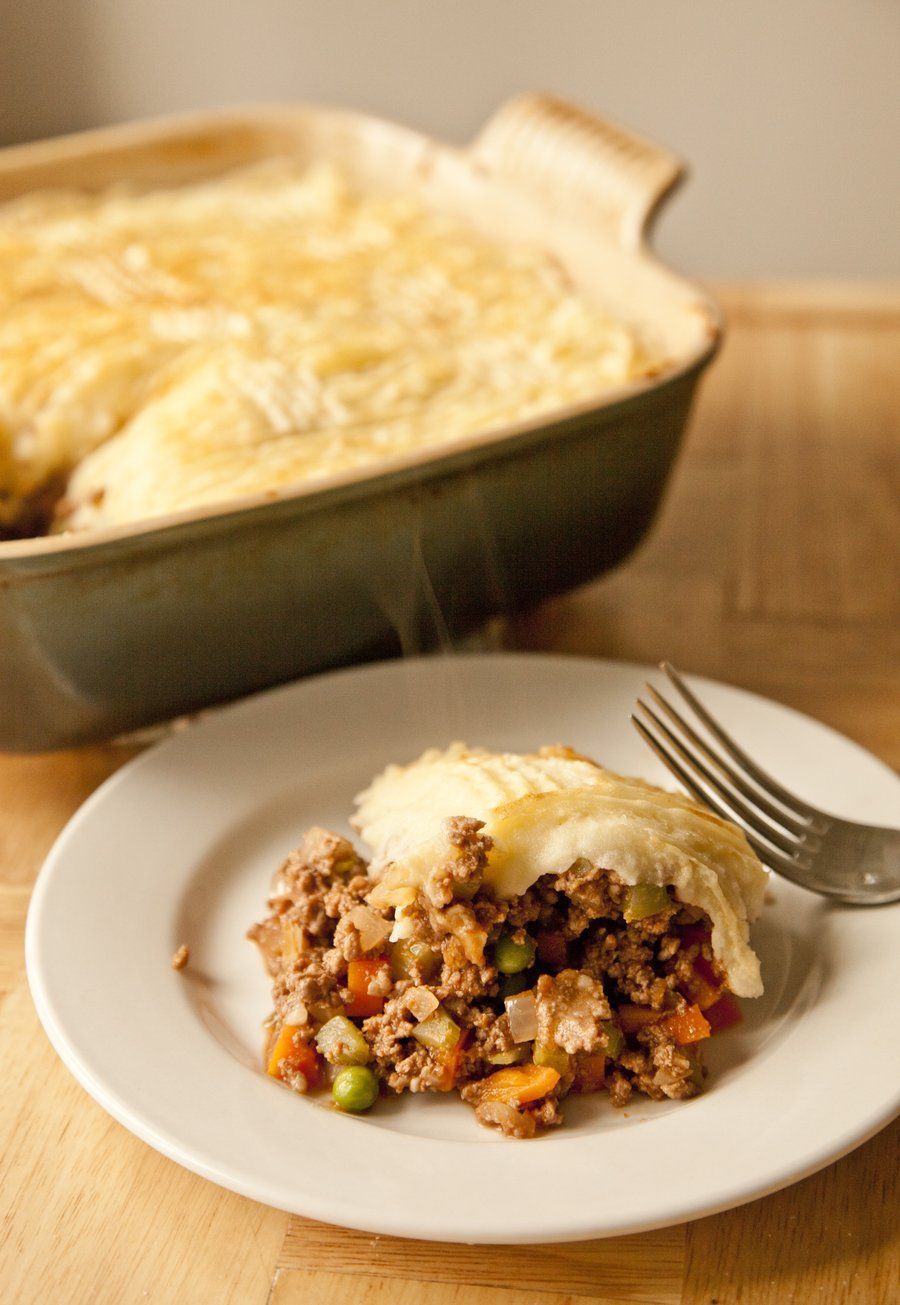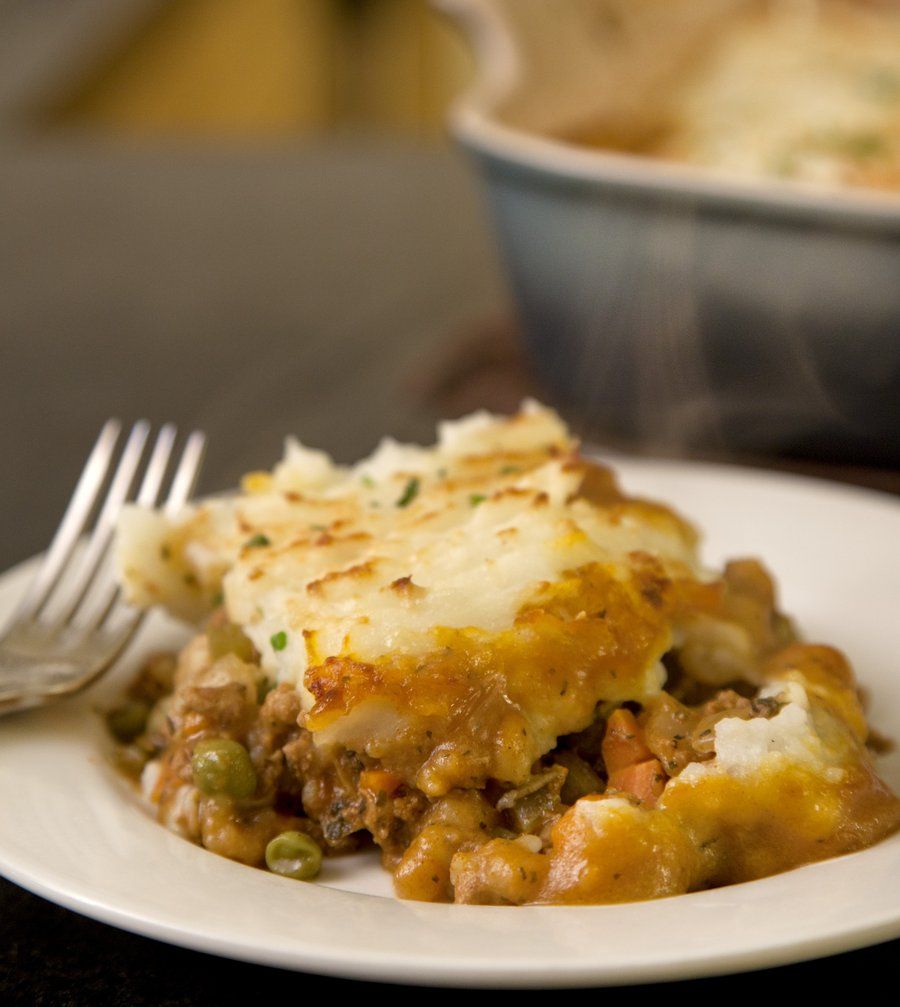 Shepherd's Pie
Prep Time
---
15 Minutes

Cook Time
---
50 Minutes

Total Time
---
1 Hour 5 Minutes

Yield
---
Serves 4-6

Ingredients
1 1/2 Cups small dice Carrot
4 small dice Celery Stalks
1 small dice Onion
4 minced Garlic Cloves
2 lbs Ground Beef (80/20)
1 tsps Fennel Seeds
1/2 tsps Red Pepper Flakes
2 T Butter
1 Cup Frozen Peas
2 Potatoes (peeled, cut into 1" cubes)
2 tsps Worcestershire Sauce
2/3 Cups Tomato Puree (mixed with 2/3 cup Water)
1/2 Teaspoon Black Pepper
1 Teaspoon Salt
Pinch Cayenne
3 T Butter
1/2 Cup Milk (2% Milk)
1 Cup shredded Cheddar Cheese
---
Directions
Heat up a large pot over a medium high heat. Add your ground beef, and cook until there is no more pink in the meat. Drain through a sieve and reserve.
Return the same pot to the stove and place over a medium high heat. Add your butter and once it's melted, add in your fennel seeds and crushed red pepper flakes. Cook for about 1 minutes. Now add in your onion, carrot and celery. Cook about 15 minutes, stirring frequently to prevent burning. Add in your garlic and cook another 2 minutes.
At this point, add back your beef, and add in your peas, tomato puree with water, Worcestershire Sauce, salt, pepper and cayenne. Cook over a medium heat for about 10 minutes, stirring often.
While that is cooking, in a separate pot, add your potatoes and cover with water. Season the water generously with salt (about 2 Tablespoons). Bring to a boil, and cook the potatoes until they're completely fork tender. Drain the potatoes and pass through a ricer or mash with a hand masher. Stir in your butter, milk and cheese - season with salt (I used 1/2 teaspoon).
Meanwhile, place your oven on high broil. To Assemble the Shepherd's Pie - get a large oven-safe baking dish (I used a 9" x 9" dish). Lay down your beef mixture evenly, Top with your mashed potatoes in an even layer. Place under your broiler for a few minutes just to lightly brown the top of the potatoes to give a nice crunch. Serve hot.