During our vacation a couple of weeks ago, we did some wine tasting in the Finger Lakes region of New York. It was our first time tasting a wine that they are known for up there called, Gewürztraminer. It's a delicious light and crisp white wine that we immediately thought would go great with a German inspired meal. Since I have done a Pork Schnitzel before, and since I couldn't seem to find Veal to make a classic Weiner schnitzel anywhere, I decided to make a different version of a Pork Schnitzel with a yummy loaded Mashed Potato.
This pork was to die for! So easy, with only 6 ingredients (stuff that you probably already have in your house), and so incredibly juicy and tasty!
The Mashed Potatoes were amazing as well....but then again, aren't all Mashed Potatoes delicious?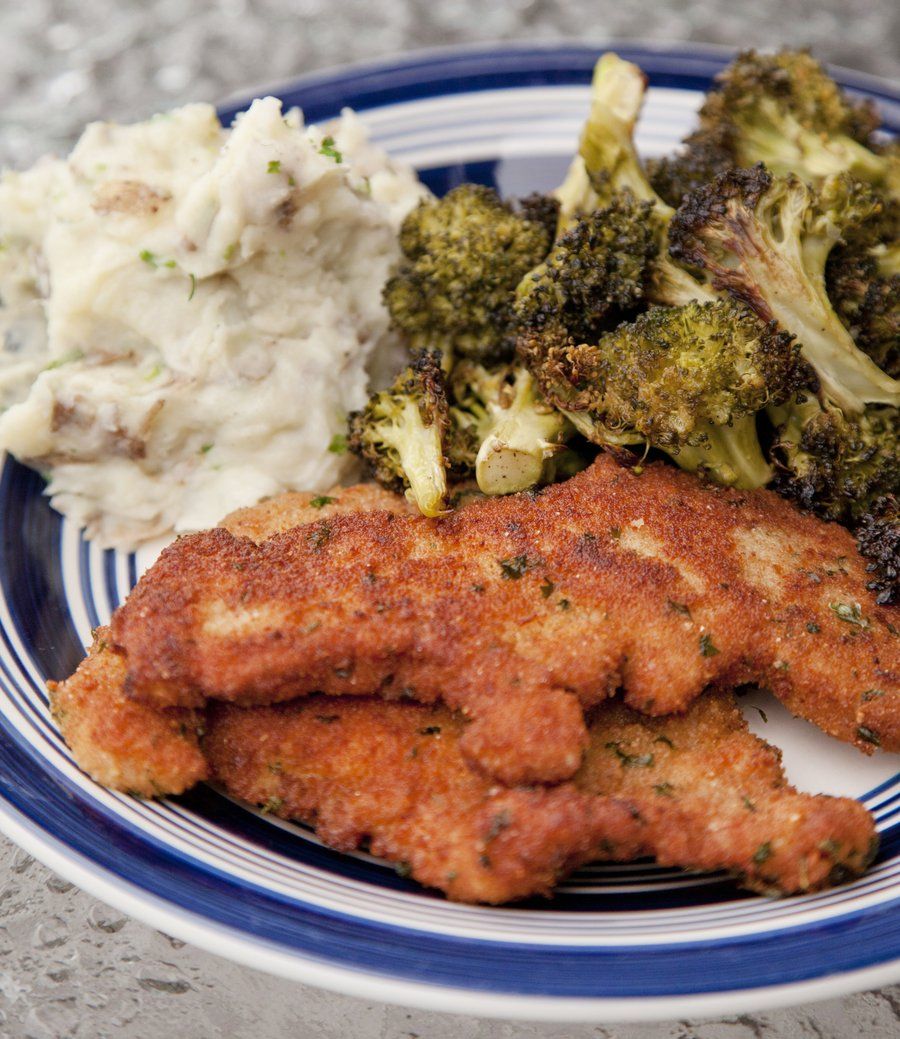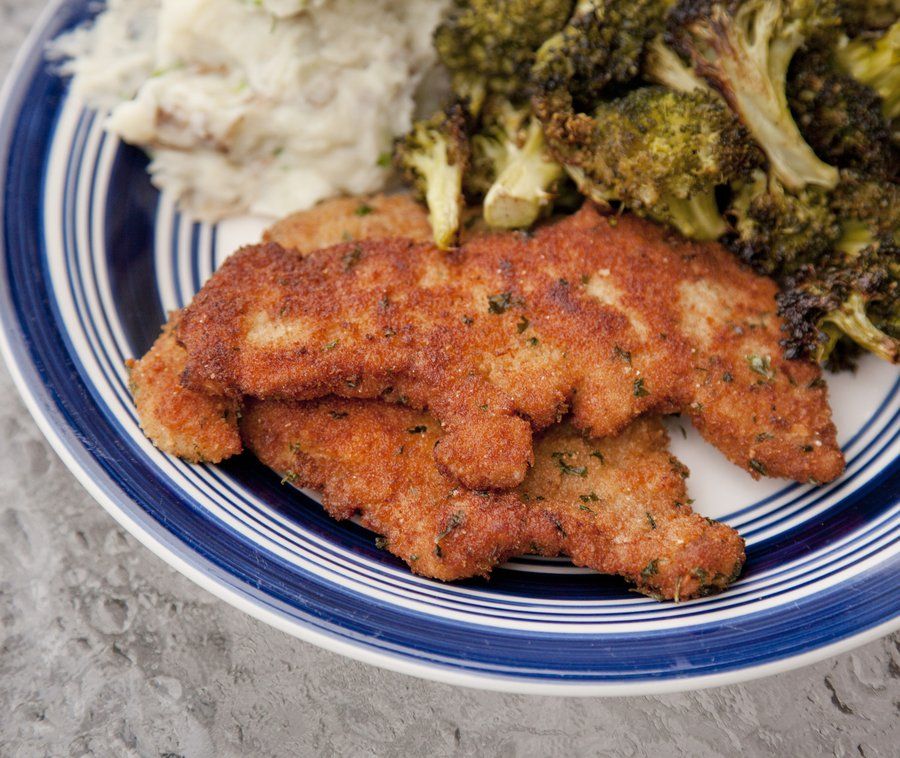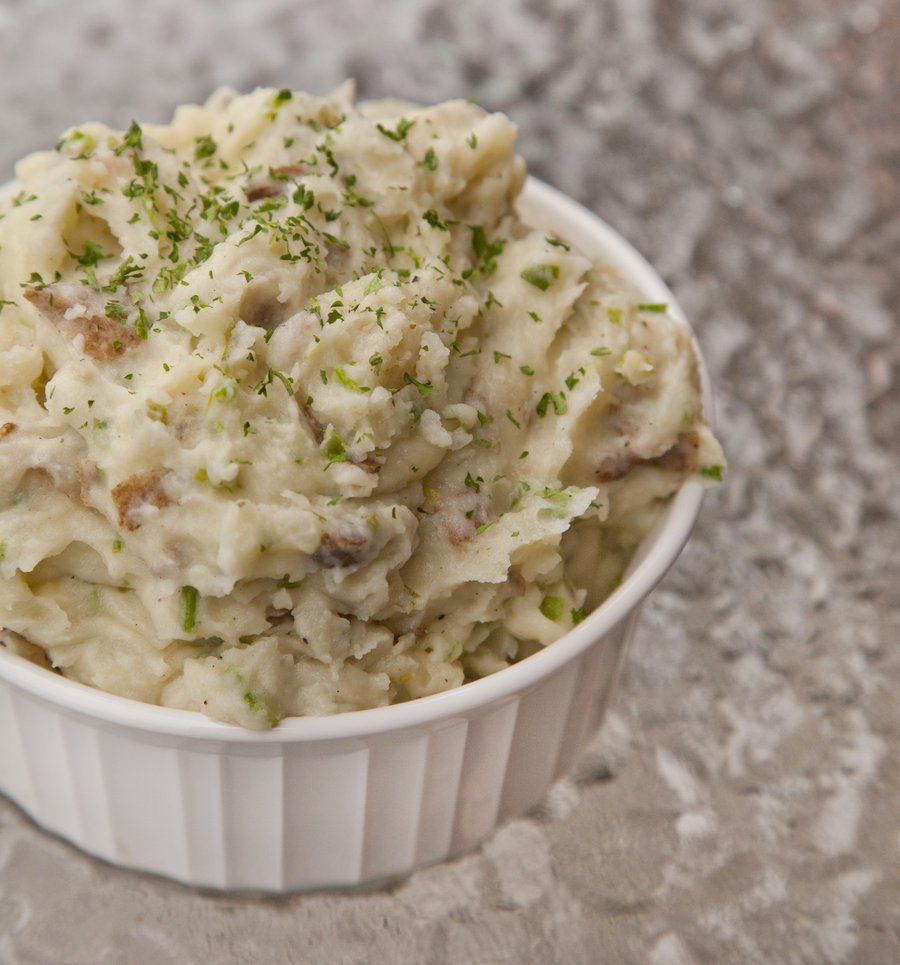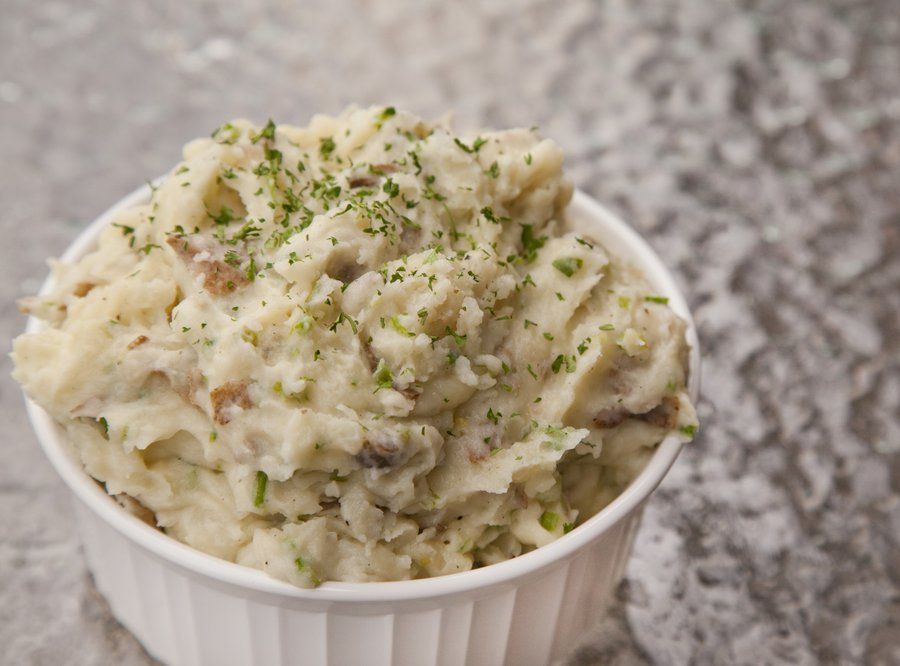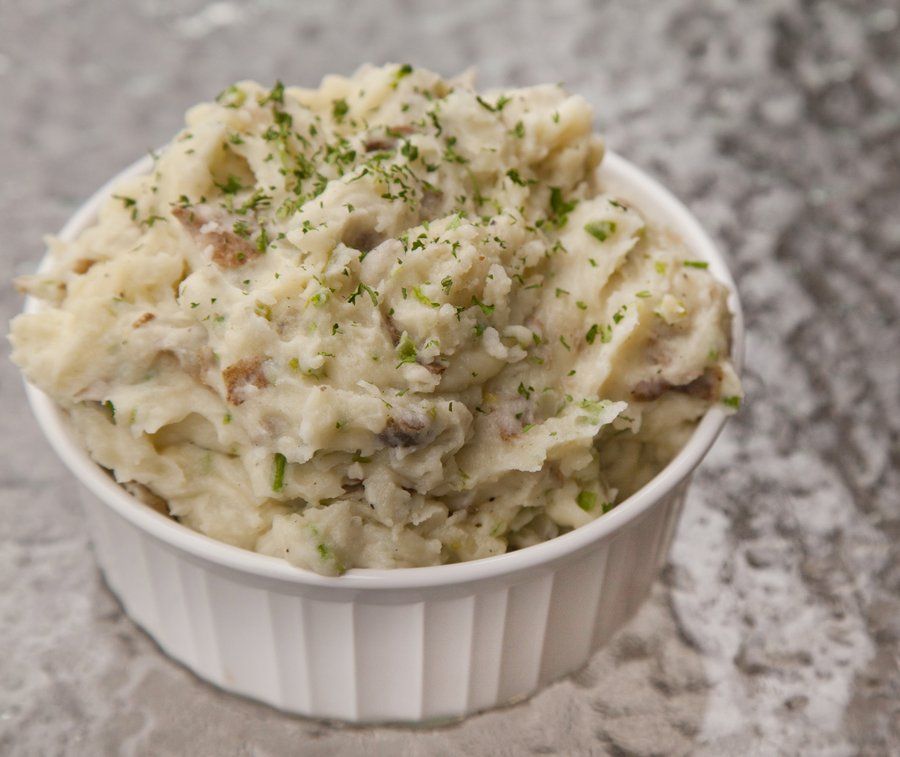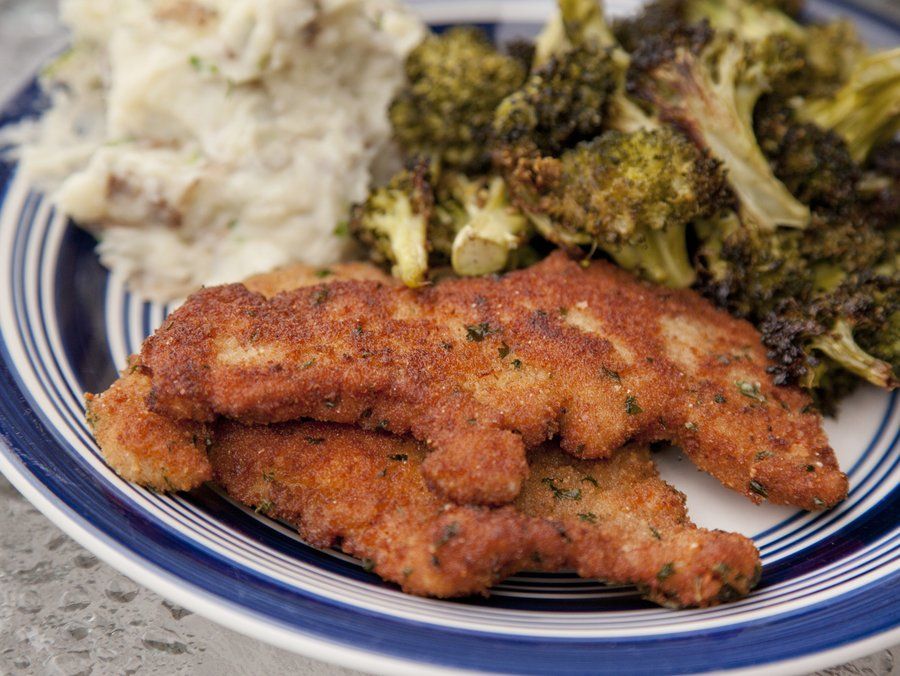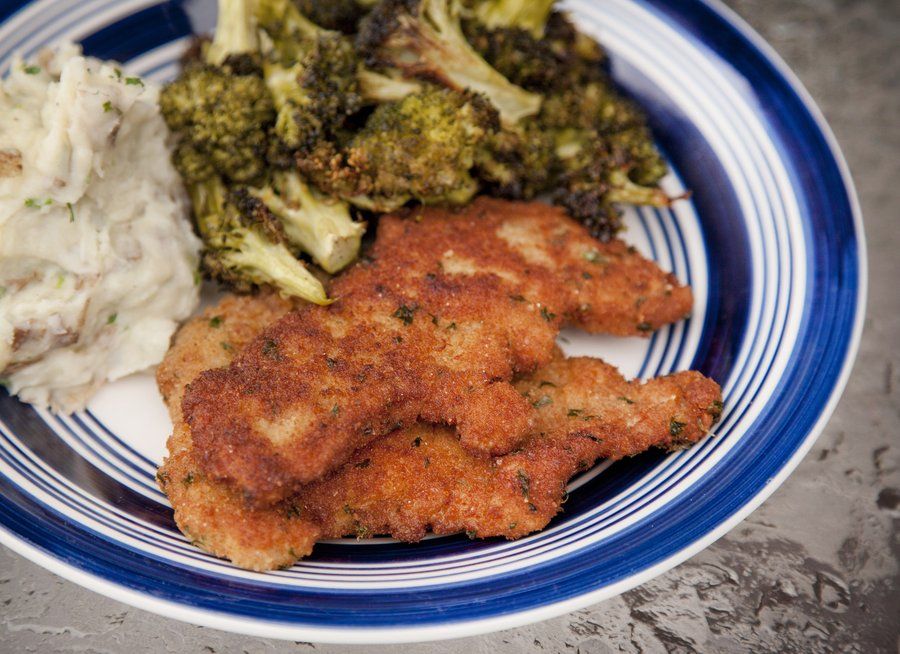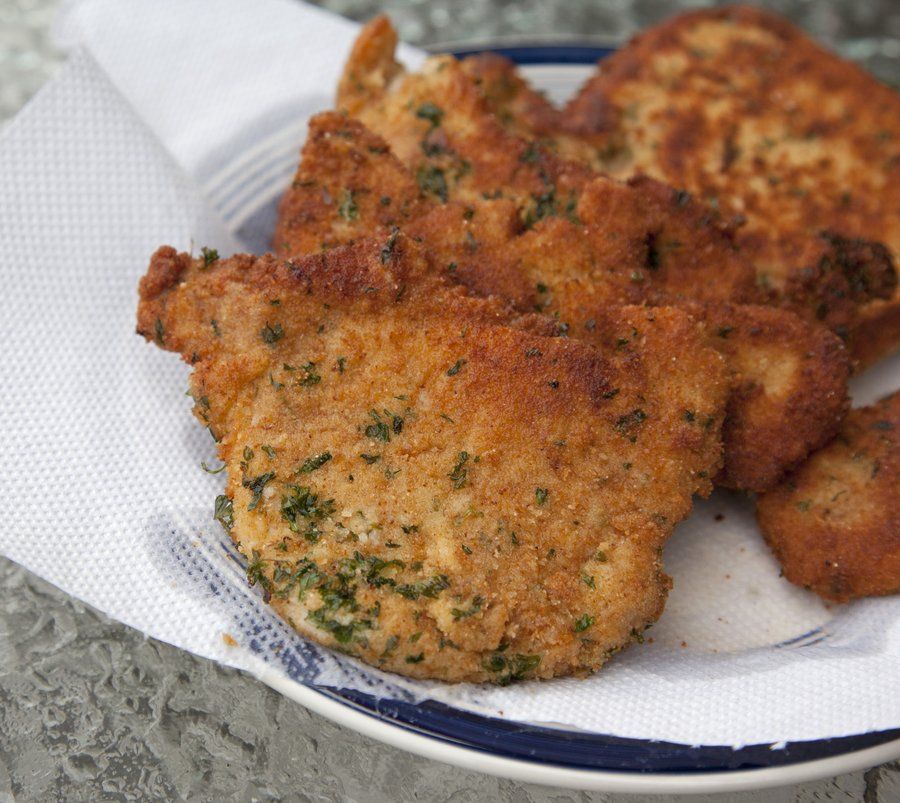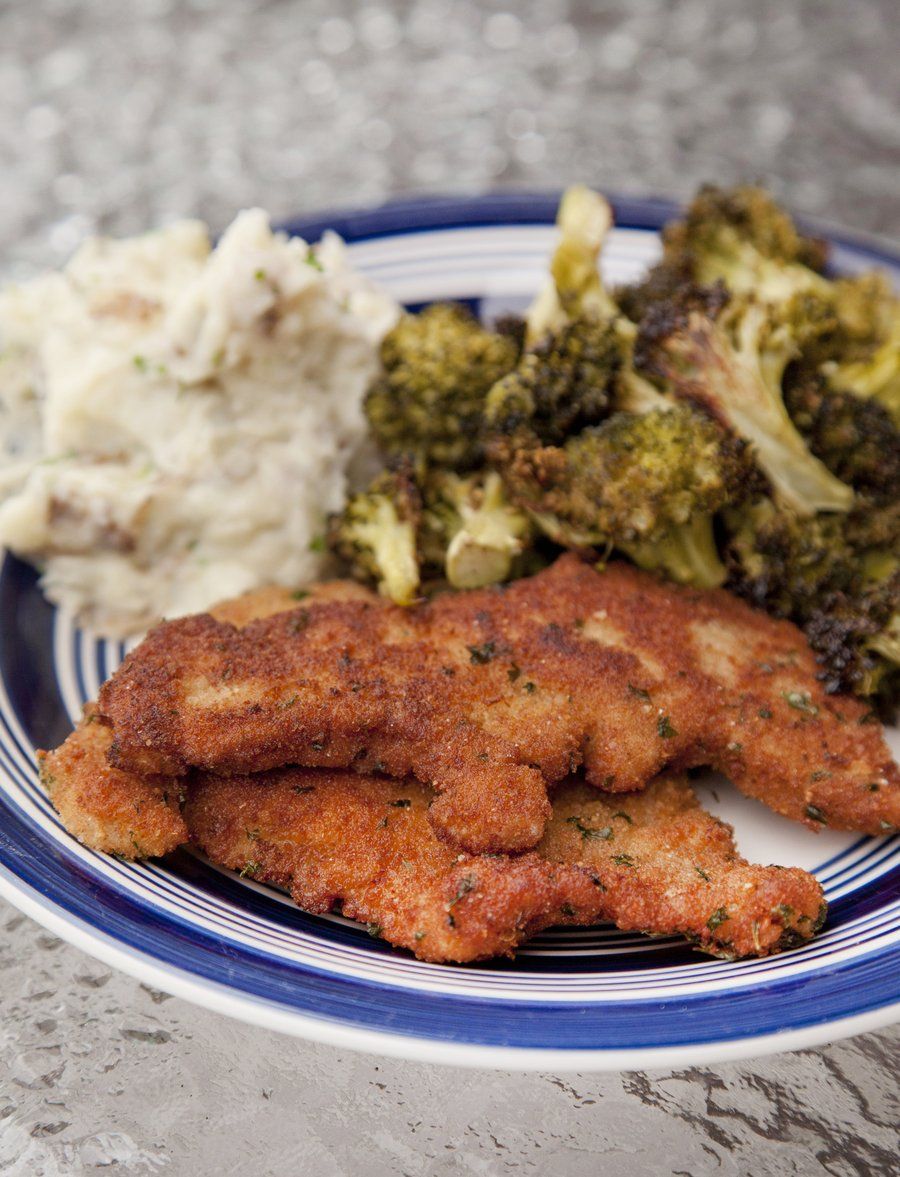 We paried this meal with a bottle of Gewürztraminer - a light, crisp white wine that we picked up in the Finger Lakes while wine tasting!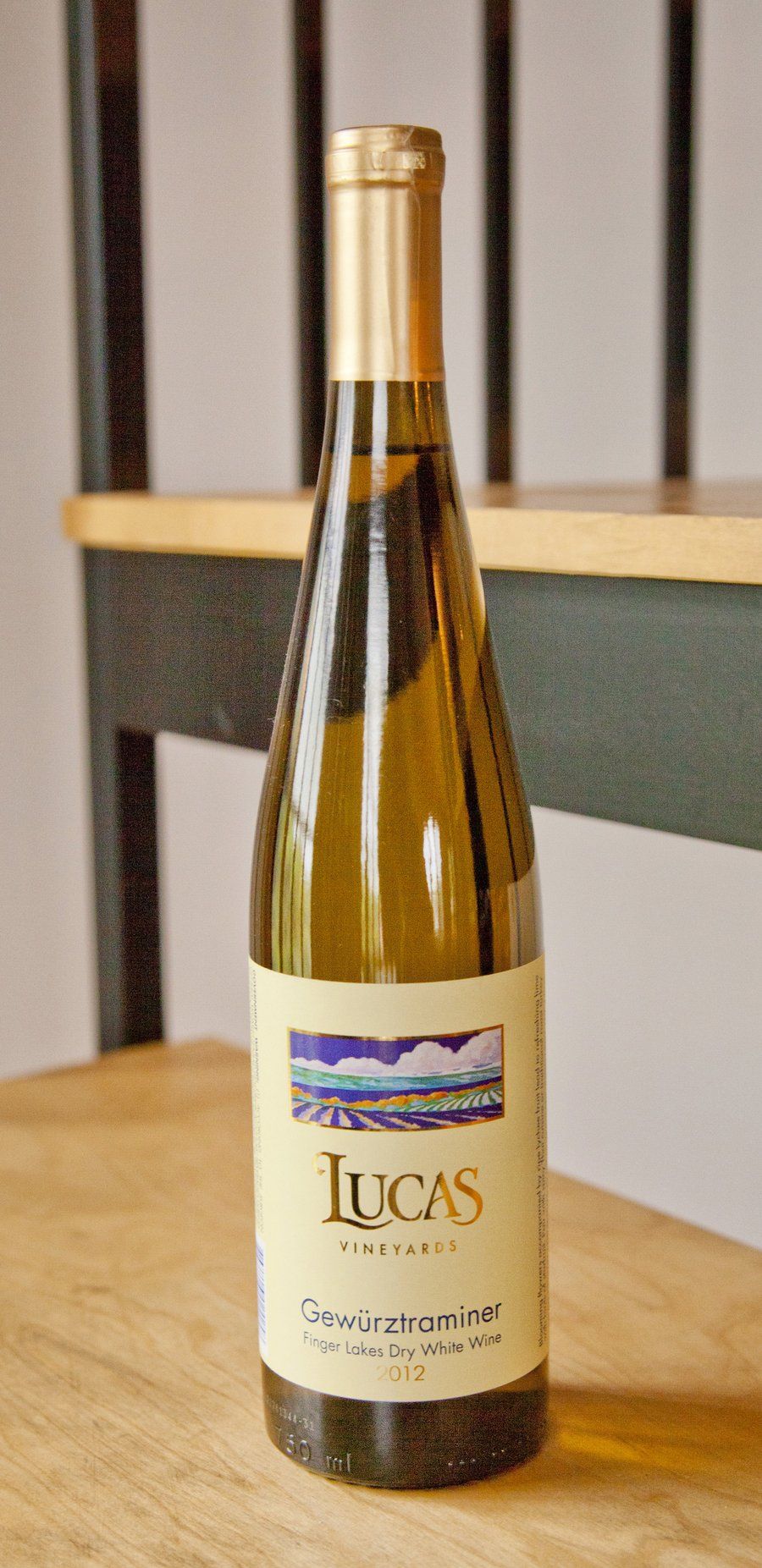 Cheddar Jack Cheese Mashed Potatoes
Prep Time
---
5 Minutes

Cook Time
---
20 Minutes

Total Time
---
25 Minutes

Yield
---
Serves 4

Ingredients
3 Potatoes (Russet, not peeled)
5 T Butter
2 T Chives (minced)
2 T Milk (2%)
3/4 Cup Cheddar Jack Cheese (shredded)
1/2 Teaspoon Salt
1/4 Teaspoon Black Pepper
---
Directions
Wash and scrub the outsides of your potatoes. Cut them into 1" cubes (leaving the skin on). Place the potato cubes in a pot and cover with water. Add 2 teaspoons of salt to the water. Bring to a boil on a stove and cook until they're fork tender (about 10 minutes). Drain the potatoes and place back in the pot.
Add in your butter, chives, milk, cheddar, salt and pepper and mash together with a masher. Serve hot.
Pan Fried Pork Cutlets
Prep Time
---
10 Minutes

Cook Time
---
10 Minutes

Total Time
---
20 Minutes

Yield
---
Serves 4

Ingredients
2 lbs Thin Center Cut Pork Loin (boneless)
2/3 Cup Flour
2 tsps Salt
1 Teaspoon Black Pepper
2 Eggs
1/4 Cup Milk (2%)
2 T Dried Parsley
1 Cup Breadcrumbs
---
Directions
Set up your breading station: On a plate combine your flour, salt and pepper. In a bowl whisk together your egg and milk. And on a third plate, combine your breadcrumbs and parsley.
In batches, dredge your pork cutlets in the flour, shake off the excess, then dip in the egg/milk wash and then into the breadcrumbs to coat completely. Place on a plate and continue the breading process with all the pork.
Heat up a large skillet with about 1/2" of Canola Oil in it. Once the oil is extremely hot, start to pan fry your pork cutlets (about 3-4 minutes per side) until golden brown. Remove the cutlets from the pan and let drain on a paper towel lined plate. Continue frying all the pork cutlets - serve hot.