I am usually not a HUGE fan of Thai food (sorry to all those who are in love with it), but I blame that mainly on my first experience eating it in NYC. I went to a popular Thai restaurant in NYC (the name shall not be disclosed to protect the innocent), and I ordered their most popular dish, which was some kind of Thai Noodle dish. To make a long story short, it was one of those super expensive meals where you walk out of the restaurant and are ready to get some pizza. Totally unsatisfying …. as Derek Zoolander would say "it needs to be at least….THREE times the size".
Anyways, I digress. From that experience, I just assumed that all Thai dishes were these small, unsatisfying plates of food with no substance..... until I went to culinary school and we did our module on Thai cuisine. I learned that Thai food is phenomenal - and not only that, but that my hatred for coconut was completely unwarranted, and I realized that coconut's usage in savory cuisine is amazing.
So last night, I made a Thai Pork dish marinated in Coconut Milk and a bunch of herbs and spices. It came out delicious, especially when eaten on hot Naan bread like a sandwich.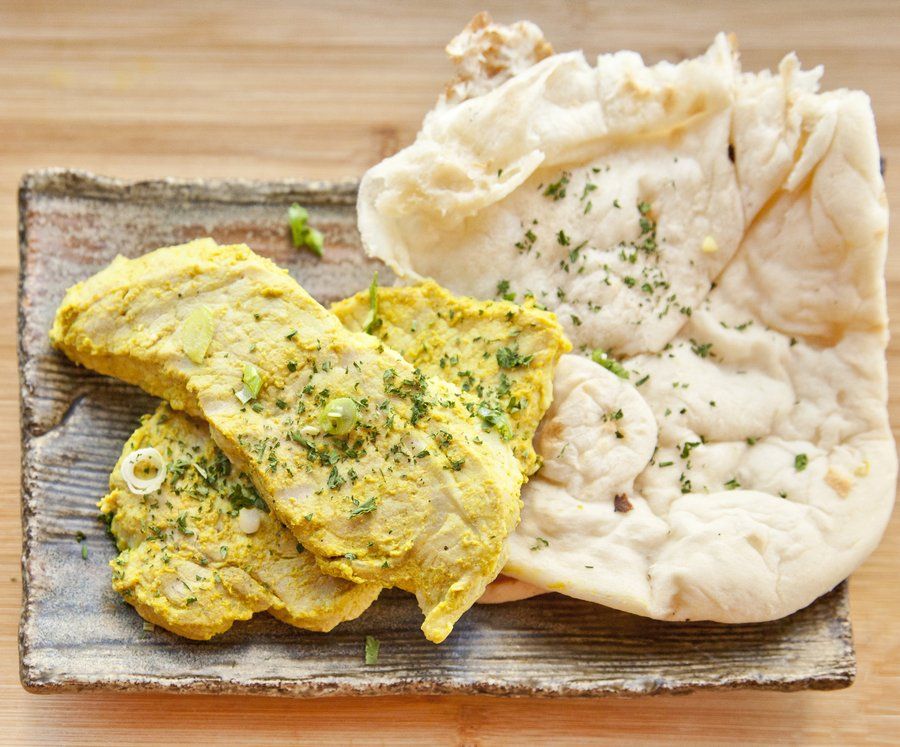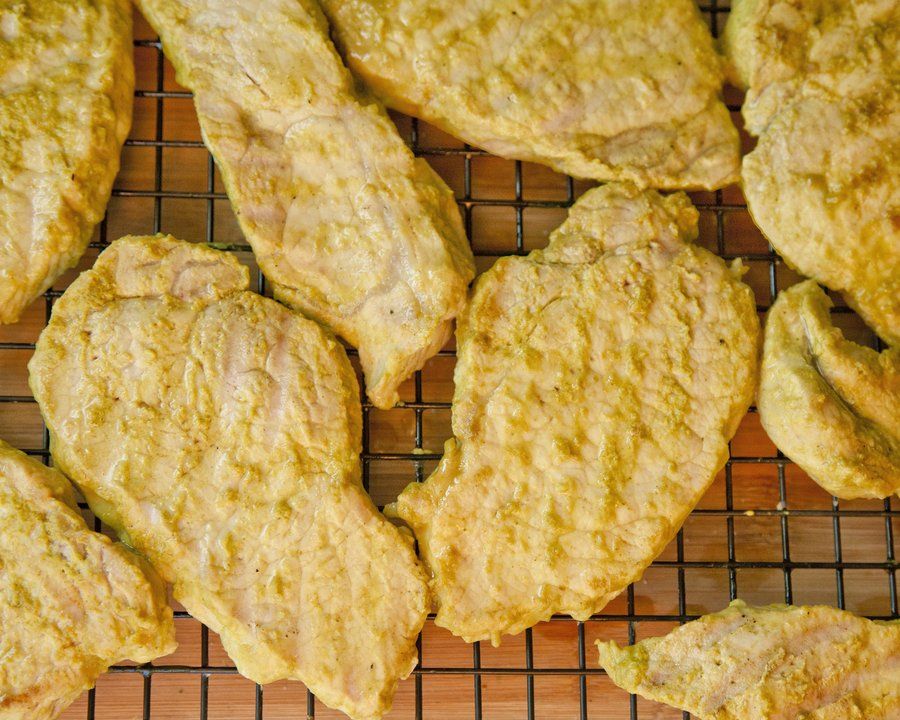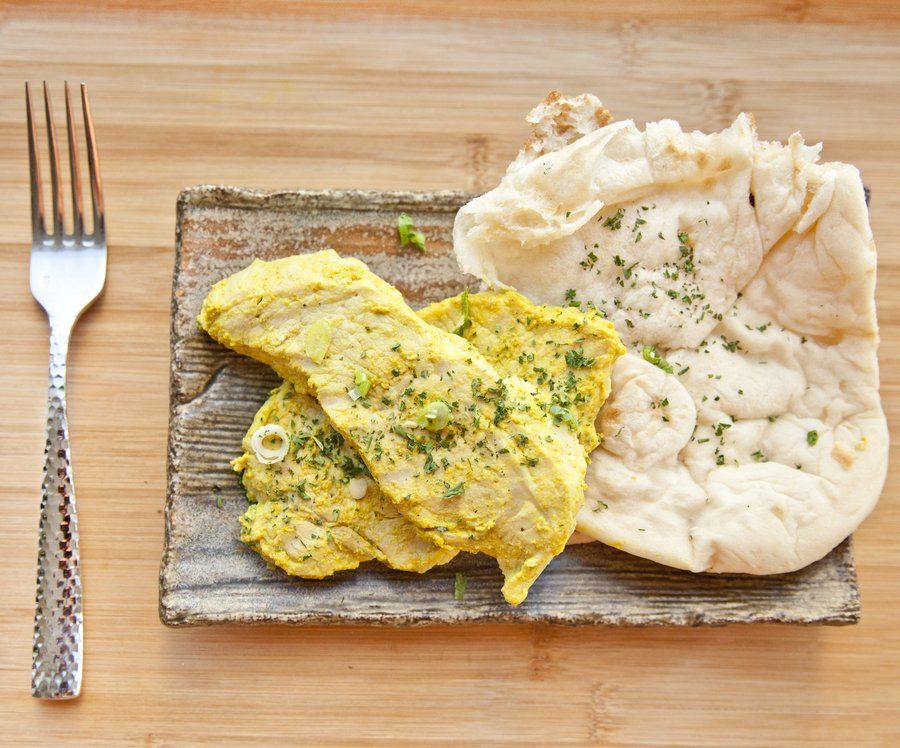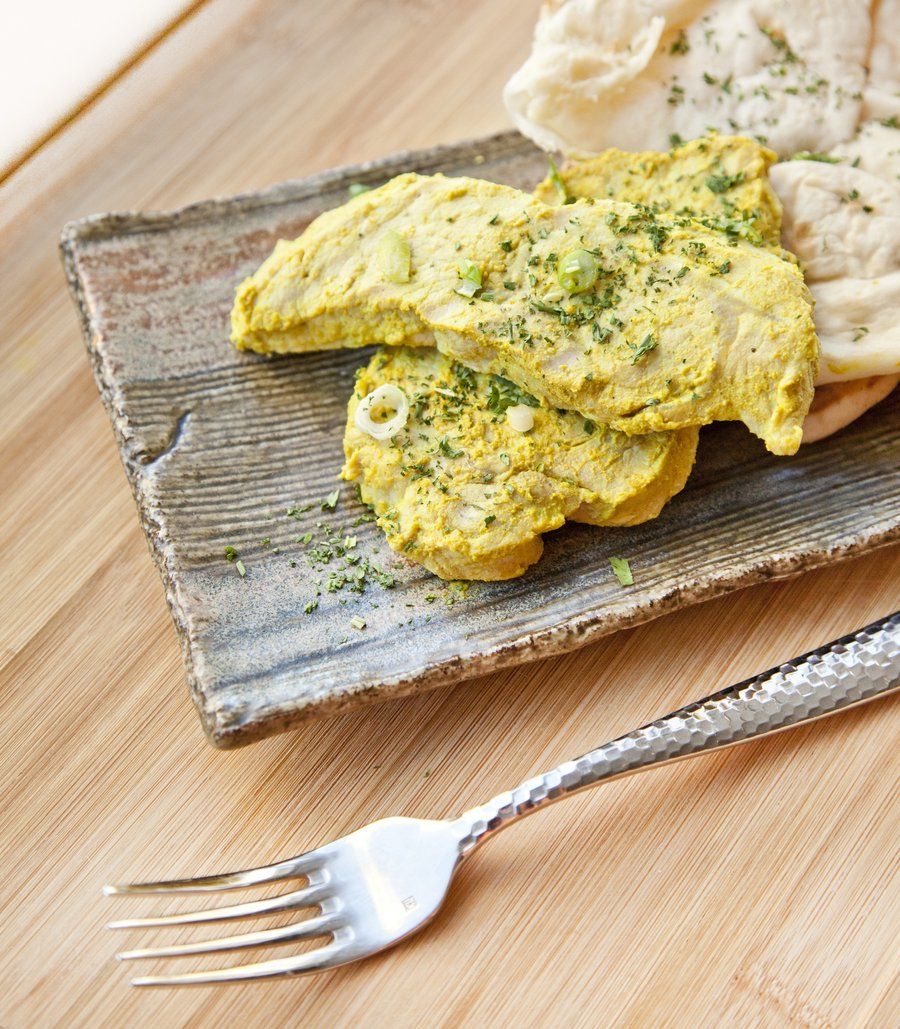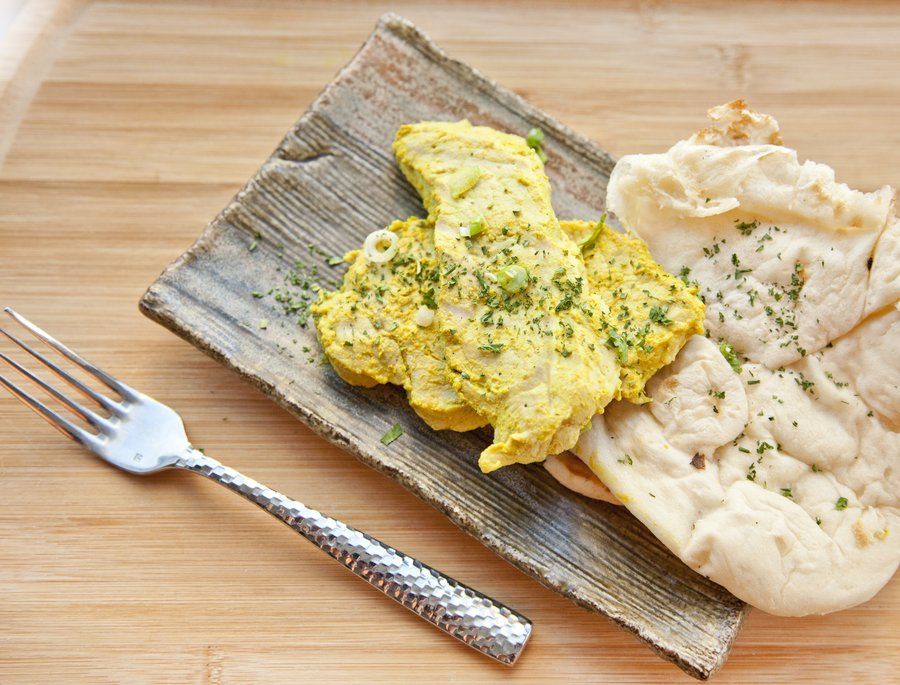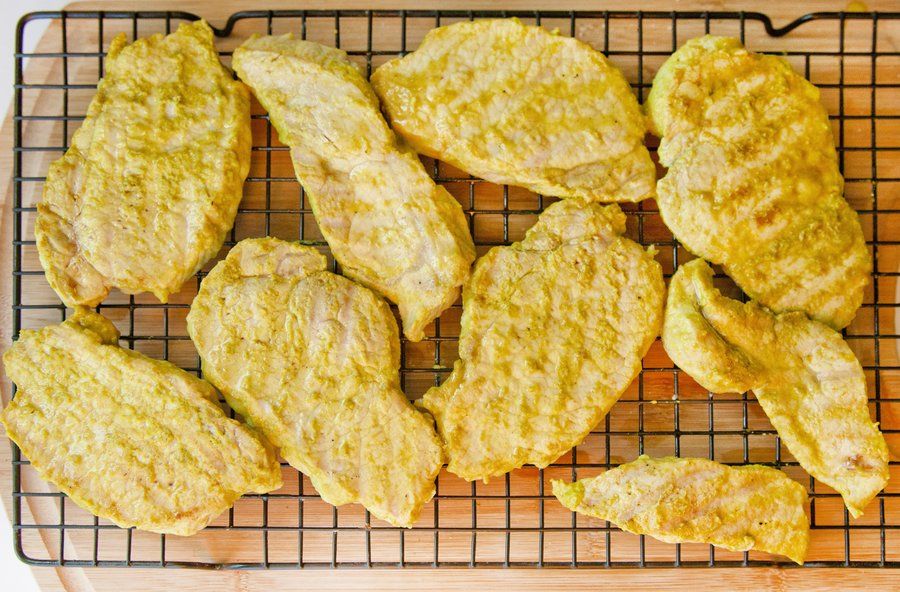 Muu Satay (Thai Pork Satay)
Prep Time
---
3 Hours

Cook Time
---
15 Minutes

Total Time
---
3 Hour 15 Minutes

Yield
---
Serves 2-4

Ingredients
1 3/4 Cups Light Coconut Milk
1 Tablespoon Ginger Powder
1 Tablespoon Brown Sugar
5 Mint Leaves
Handful Cilantro
1 Scallion
2 Garlic Cloves
1/2 Teaspoon Cayenne
1 Teaspoon Coriander
1 Teaspoon Turmeric
2 tsps Salt
2 tsps Cumin Powder
2 Tablespoon Greek Yogurt
2 lbs Pork Loin (fat trimmed, cut into 1/4" thick pieces)
---
Directions
In a blender combine your coconut milk, ginger, brown sugar, mint, cilantro, scallion, garlic, cayenne, coriander, turmeric, salt, cumin and yogurt. Process until smooth. Cut your pork loin into 1/4" thick pieces and place in a bowl. Pour the contents of the blender over the meat and toss carefully. Cover and let sit in the fridge at least 3 hours.
When your meat is done marinating, heat up a grill, or a griddle and cook your pork (about 4-5 minutes per side) until cooked through (add a little salt to your pork before grilling).
Serve hot with Naan or rice.