This week my husband requested yet another one of his random ideas for a dinner. Bratwurst wrapped in Pretzel Dough. Ok, I guess it's not that random, but sometimes I just don't even know where he pulls these ideas from. Since I am not a HUGE Brat fan, I decided to do half of the pretzels stuffed with Brats the other half with Italian Sausage.
These were addictive....but the best part of them may have been the Honey Mustard Dipping Sauce....
To be completely honest with you, I like anything wrapped in some form of homemade dough, and these are no exception.
Besides Bratwurst and Sweet Italian Sausage, you can try stuffing your Pretzels with:
Hot Italian Sausage
Hot Dogs
Sausage and Cheese
All Cheese
Ham
Cinnamon and Apples (for a sweeter treat)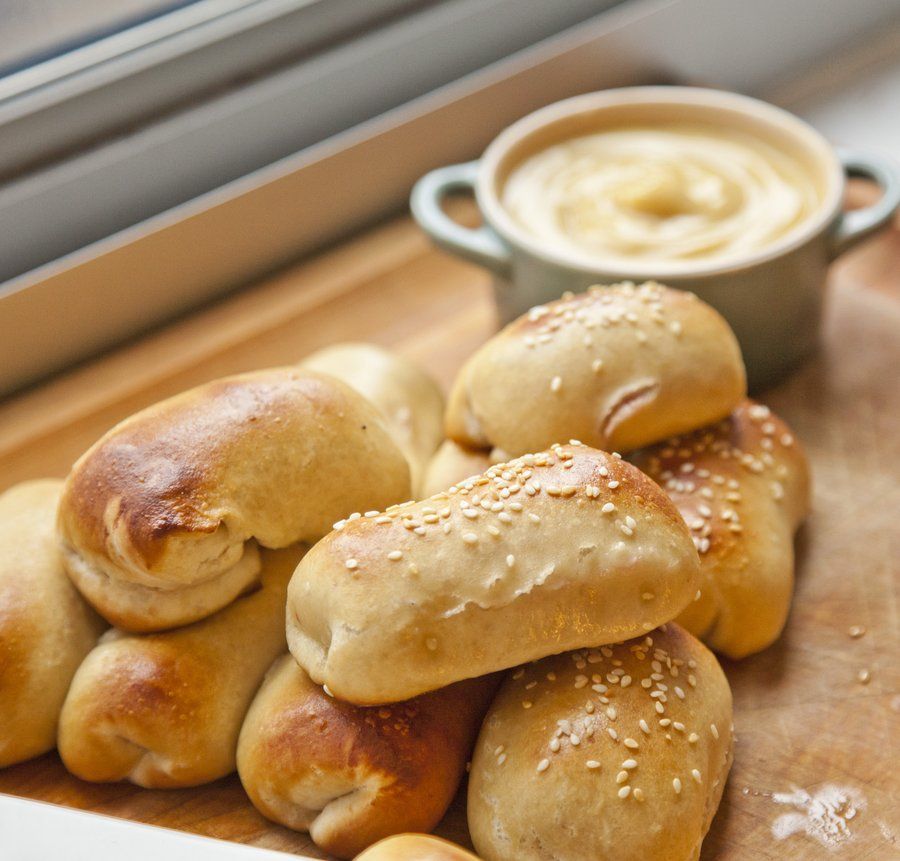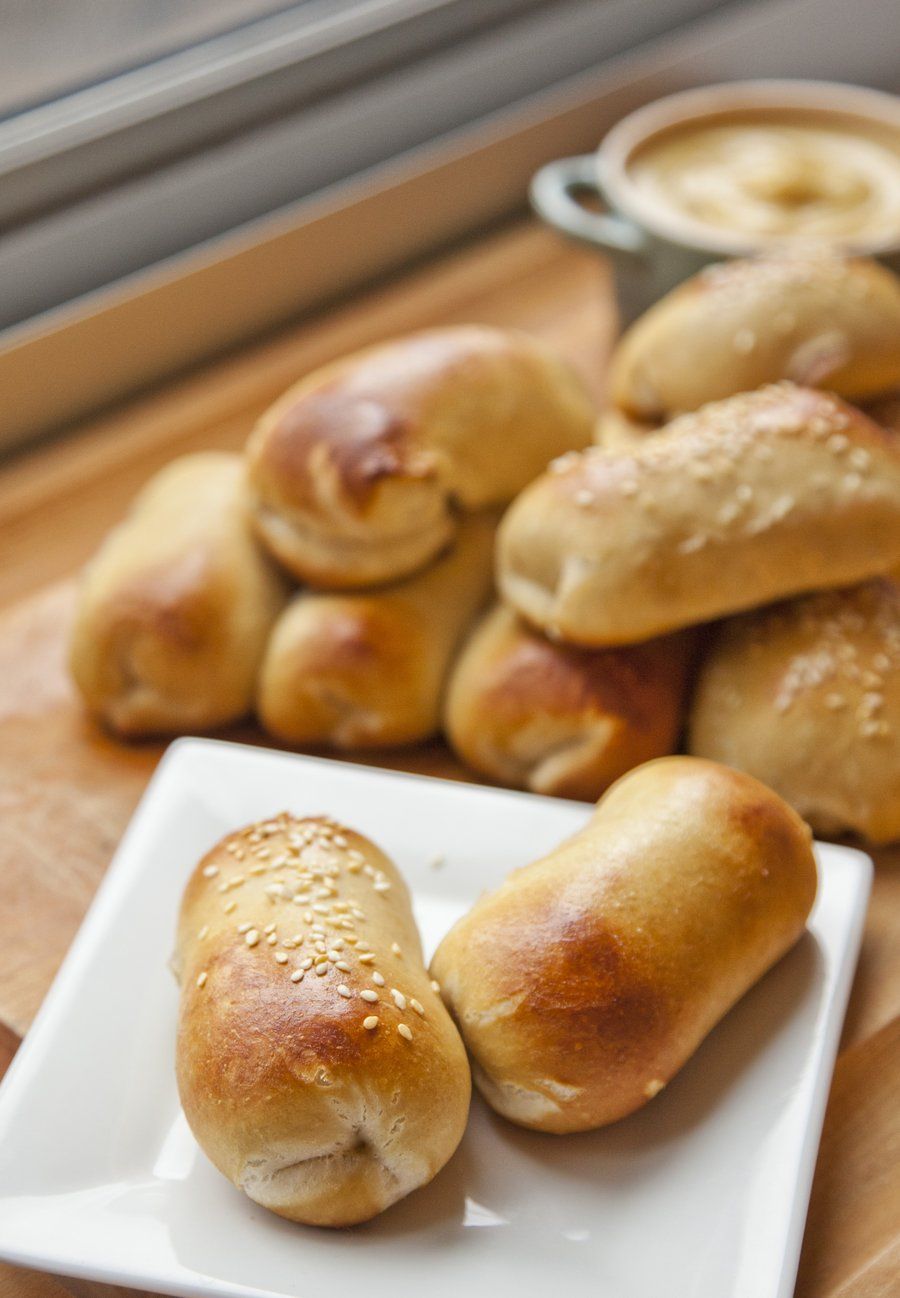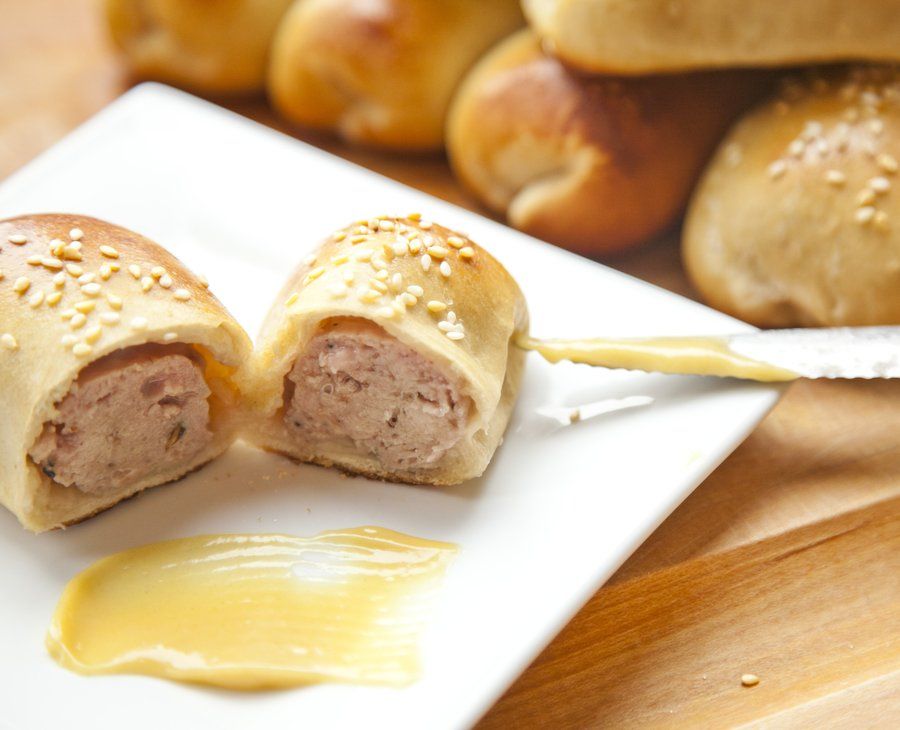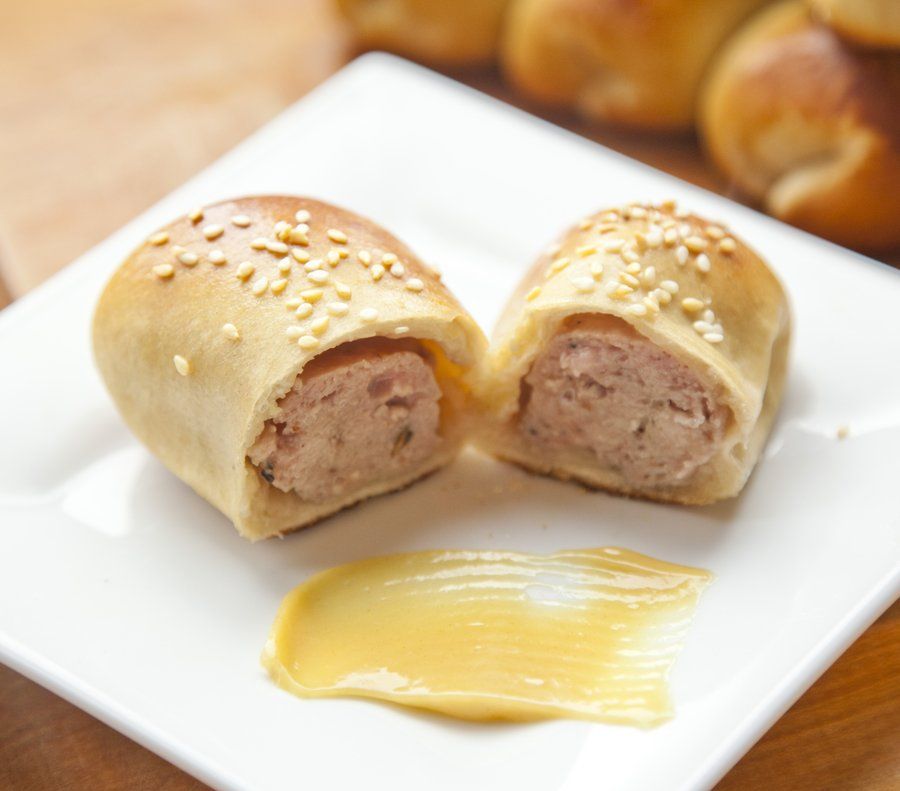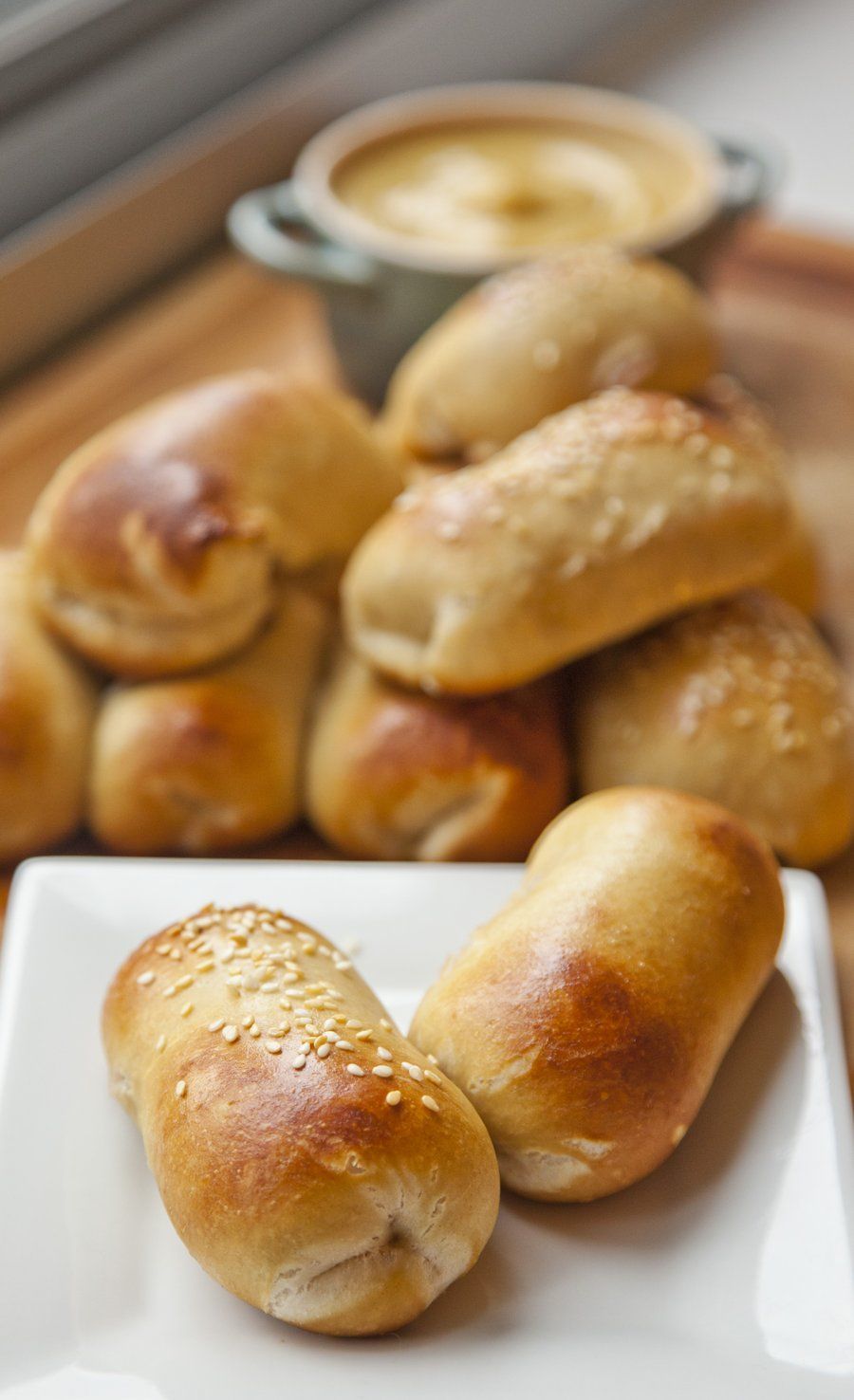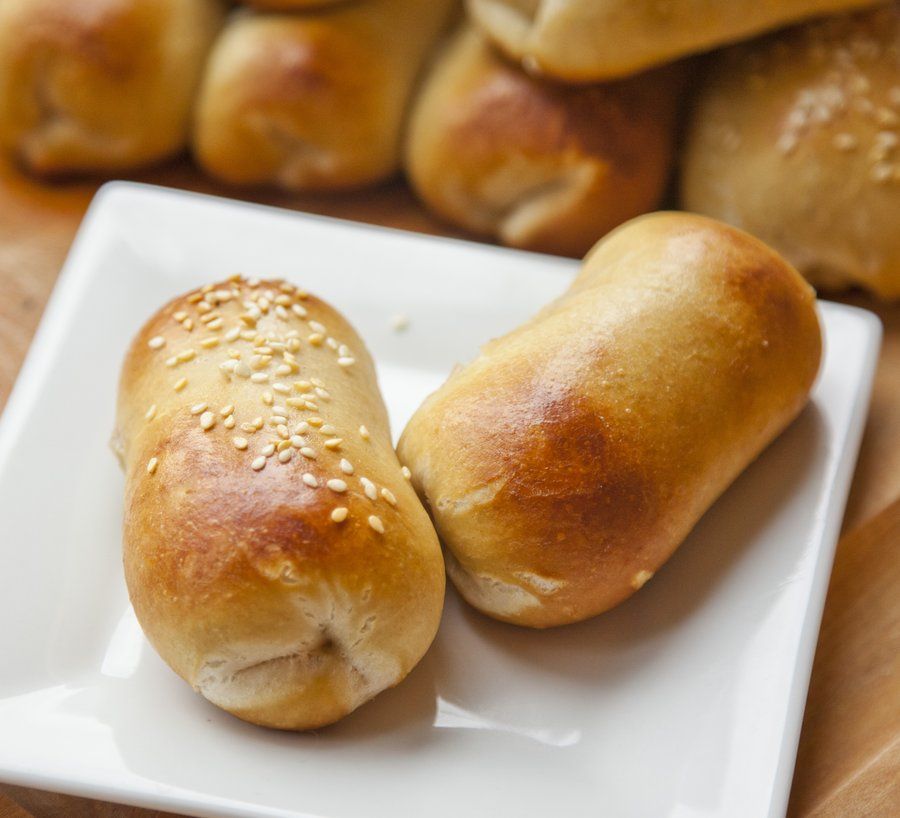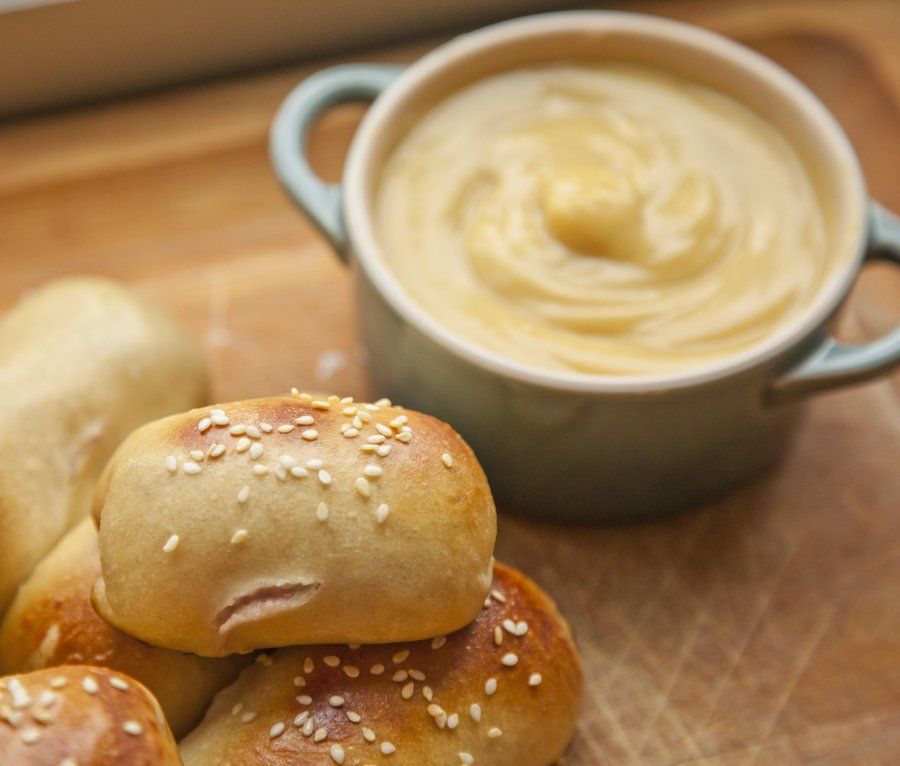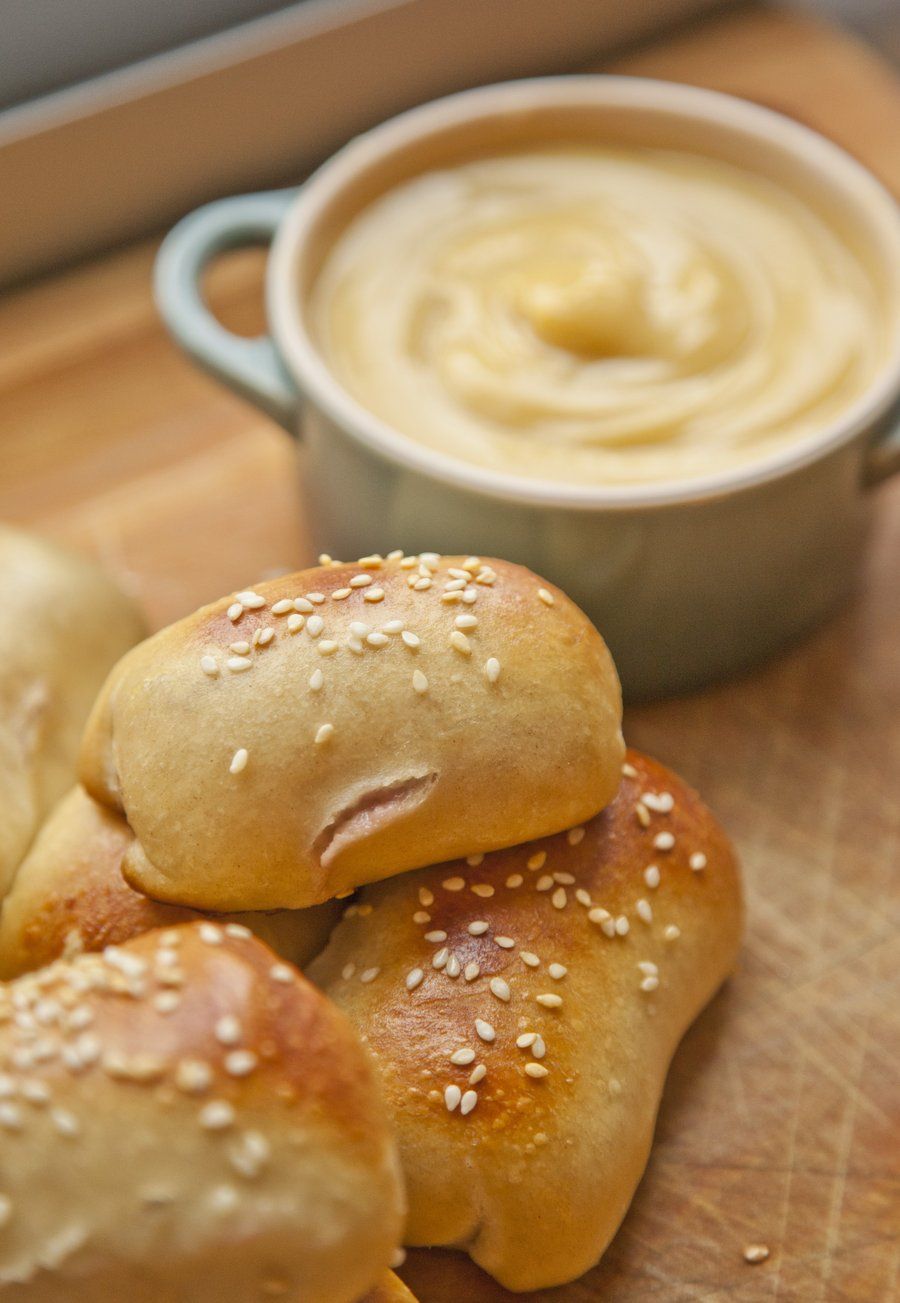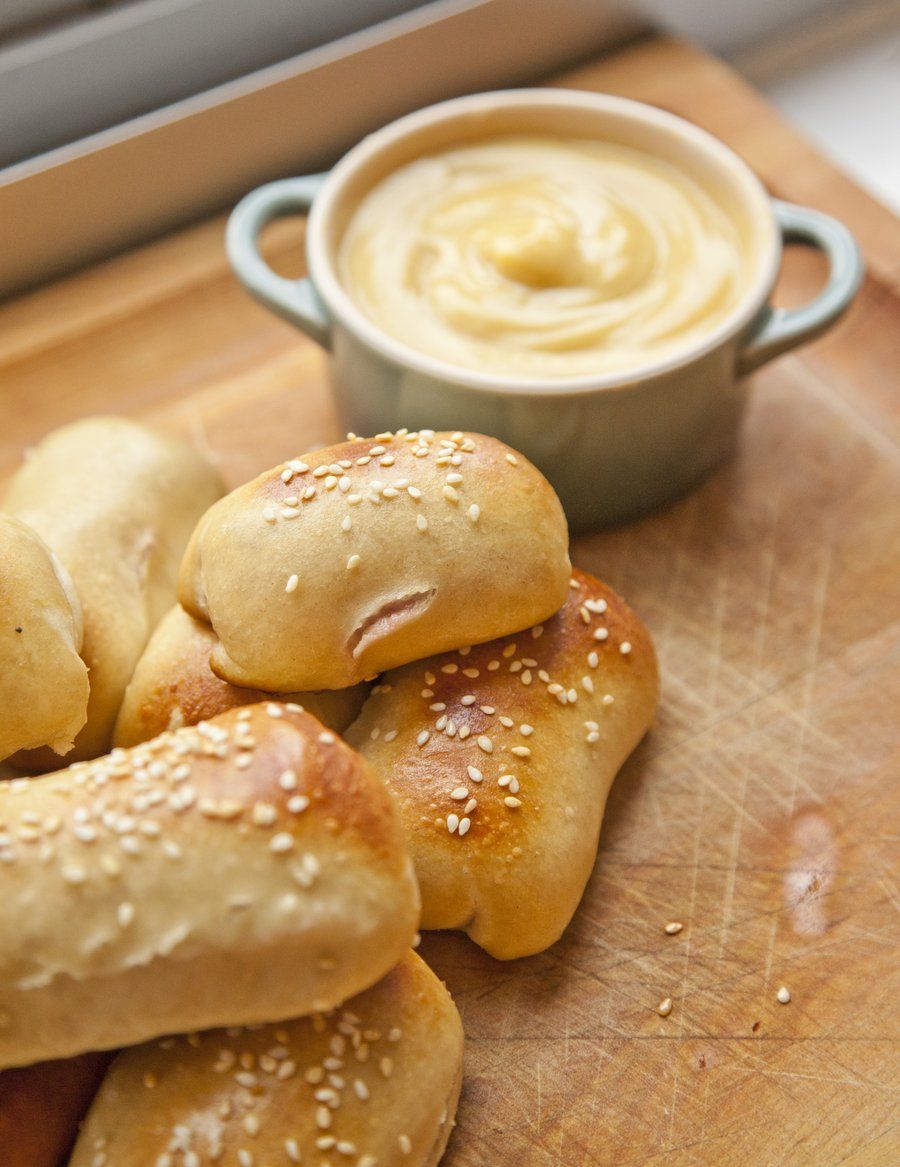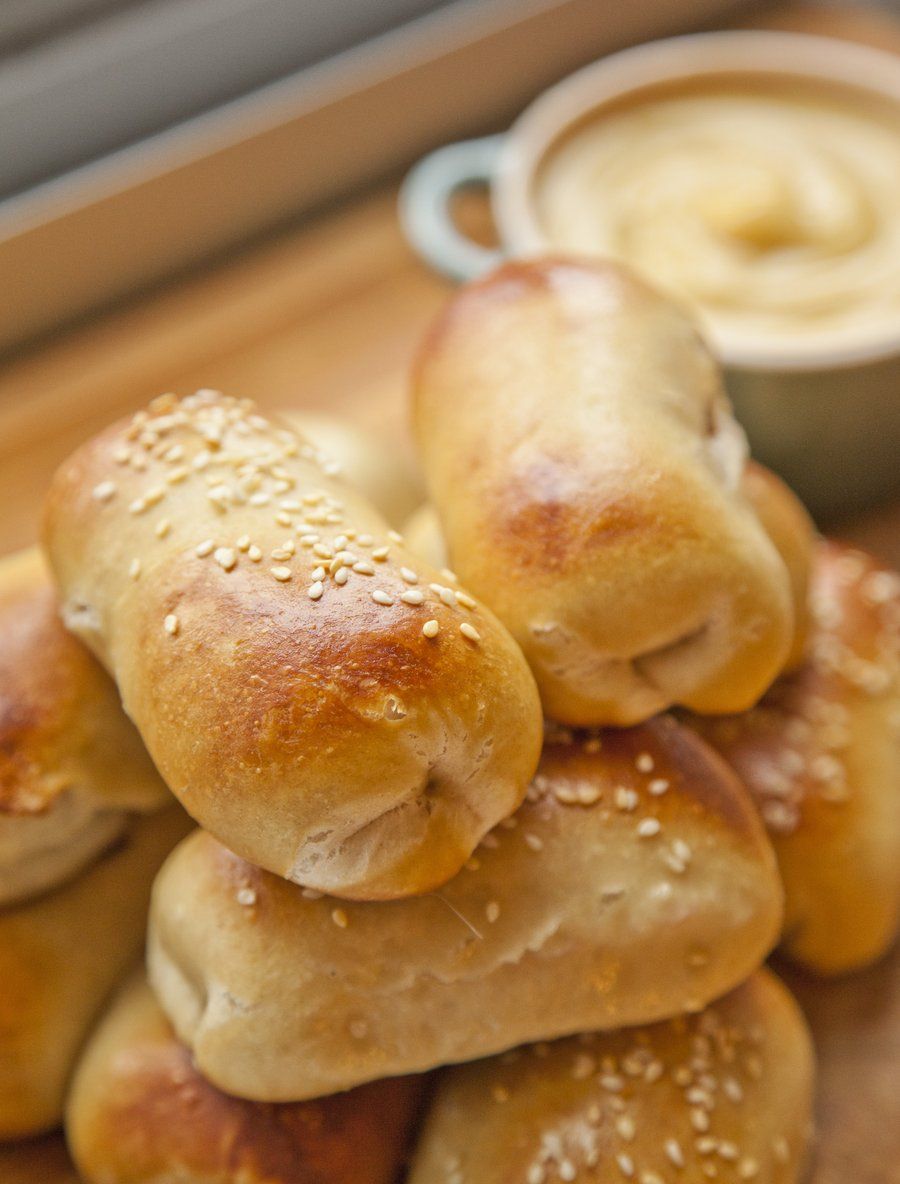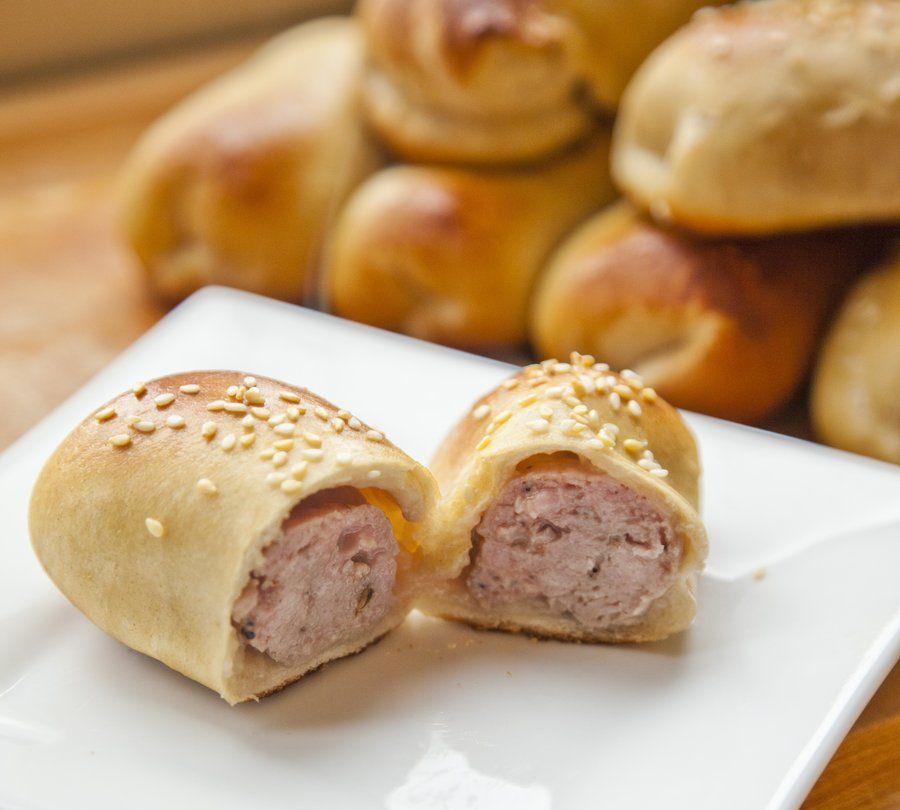 Pretzel Dough
Prep Time
---
3 Hours

Cook Time
---
30 Minutes

Total Time
---
4 Hour 30 Minutes

Yield
---
Makes about 30-40 Pretzels

Ingredients
1 Packet Active Dry Yeast
2 T Light Brown Sugar
1 1/2 Cups Water (110 degrees)
6 T melted Butter
4 1/2 Cups Flour
2 tsps Salt
1 Pound Sweet Italian Sausage (Meat removed from casing)
1 Pound Bratwurst (Meat removed from casing)
1/2 Cup Baking Soda
1 beaten Egg (mixed with 1T of water)
---
Directions
In the bowl of a Kitchenaid mixer fitted with a dough hook, combine your yeast and brown sugar. Add in your hot water and allow the yeast to bloom for 10 minutes. At this point, add in your melted butter, flour, and salt. Mix for about a minute until the dough comes together completely.
Coat the inside of a large bowl with Olive Oil and turn out the dough into the bowl. Cover the bowl with plastic wrap and let rise for at least 1 1/2 hours.
After you've let the dough rise, with a dough blade or knife, cut the dough into 4 quarters. Take each quarter and roll it out into a long 1" thick log. Using your dough blade, cut along the log every 3 inches. Take each of those 3" pieces, and roll out thin. Place a large piece of sausage/bratwurst in the center, and fold the dough over the meat, pinching the seams together tightly. Repeat this process until all the dough is used up. Place finished pieces on a baking sheet.
Bring a large pot of water to a boil, add in 1/2 cup of baking soda. In batches of 6-7 pretzels, place them in the pot of water. Once they have risen (about 20 seconds), remove with a slotted spoon and place on a baking sheet lined with a paper towel to drain. Do this with all your pretzels.
Allow the pretzels to dry/drain for about 30 minutes. In a small bowl whisk together an egg with 1 Tablespoon of water to make an egg wash. With a brush, paint the tops of the pretzels with the egg wash. Optional: Top with Poppy Seeds or Sesame Seeds.
Bake in the oven on a silpat lined baking sheet for about 13 minutes (until the tops turn golden brown). Serve hot with your choice of dipping sauce (check out my Honey Mustard below!)
Honey Mustard Dipping Sauce
Prep Time
---
5 Minutes

Total Time
---
5 Minutes

Yield
---
Makes about 1 cup

Ingredients
1/2 Cup Mayonaise
3 T Honey
1 Tablespoon Dijon Mustard
1 Tablespoon Yellow Mustard
1/4 Teaspoon Salt
1 Teaspoon Lemon Juice (fresh)
Pinch Cayenne
---
Directions
Combine all ingredients in bowl, whisk together until smooth. Refrigerate til use.