These past 2 weeks, my husband and I were on vacation in the North East portion of the US. We spent the final week in Maine, and were eating a lot of lobster (woohoo!)
Usually with lobster we'll have a mashed potato side dish, coleslaw, potato salad, or something along those lines…but I decided to make a totally different side dish for our meal
My husband requested Focaccia Bread.
For those who have never had Focaccia Bread, first let me express my condolences because this bread is awesome!  Focaccia is a flat oven-baked Italian bread product similar in style and texture to pizza dough. It can be topped with herbs, salt, vegetables, cheese, etc., etc.
I found these beautiful Heirloom tomatoes at the market and decided that was the perfect topping for my bread. I added on some thin slices of Zucchini, grated Parmesan Cheese and an onion/garlic mixture to give it that rounded out Italian flavor.
While making breads is a time consuming endeavor, I highly suggest making this – especially since it can feed a small army of people.
If you don't like my topping ideas, you can try the following:
·      Olive Oil and Sea Salt
·      Parmesan, Thyme and Rosemary
·      Gruyere and Caramelized Onions
·      You can mix fresh herbs into the dough itself
·      Tomatoes, Mozzarella and Fresh Basil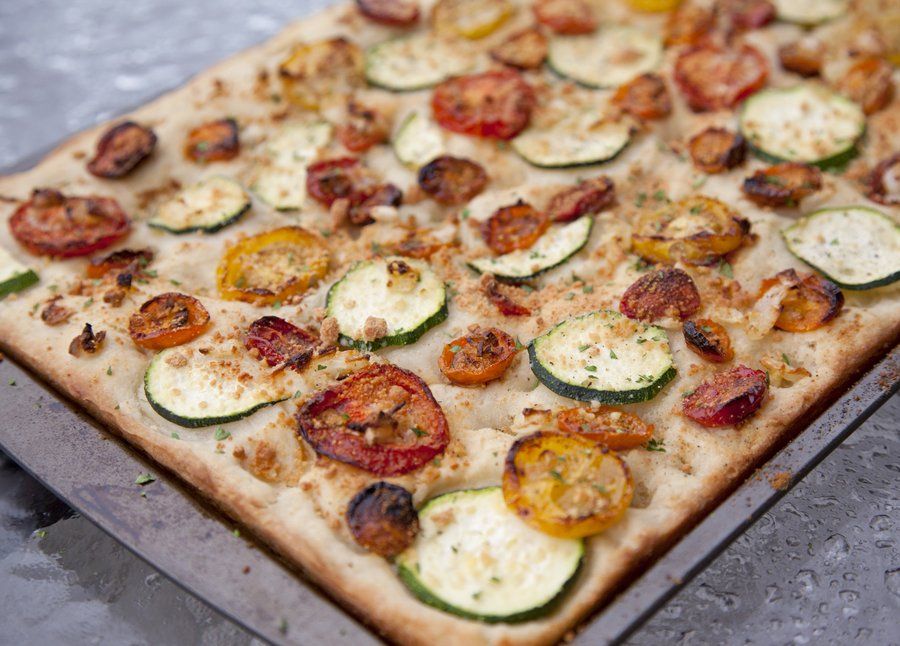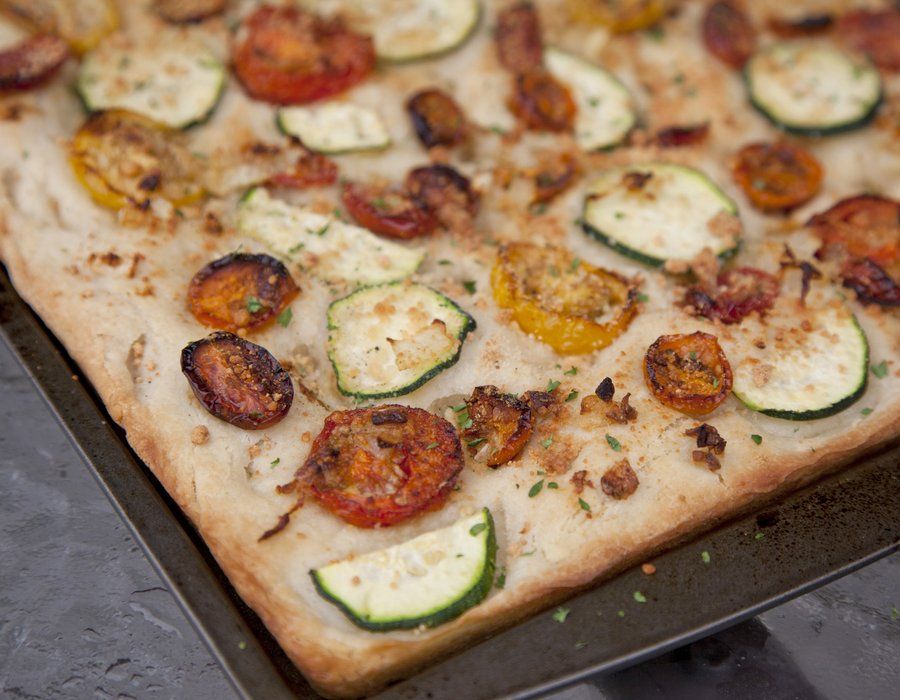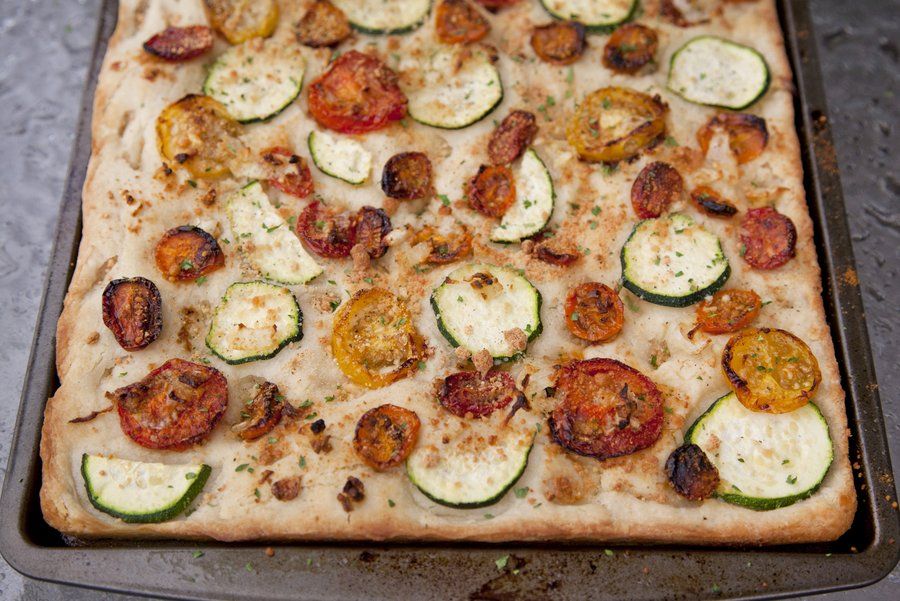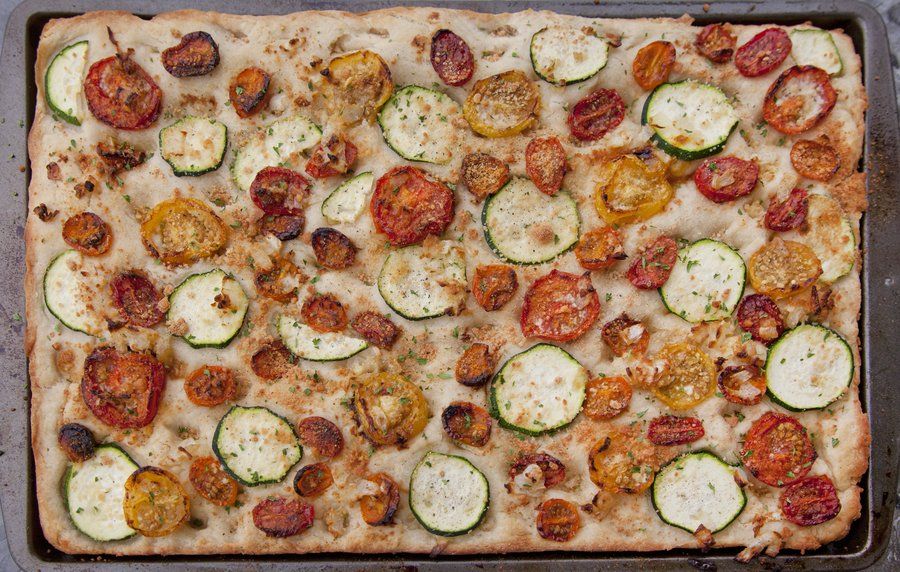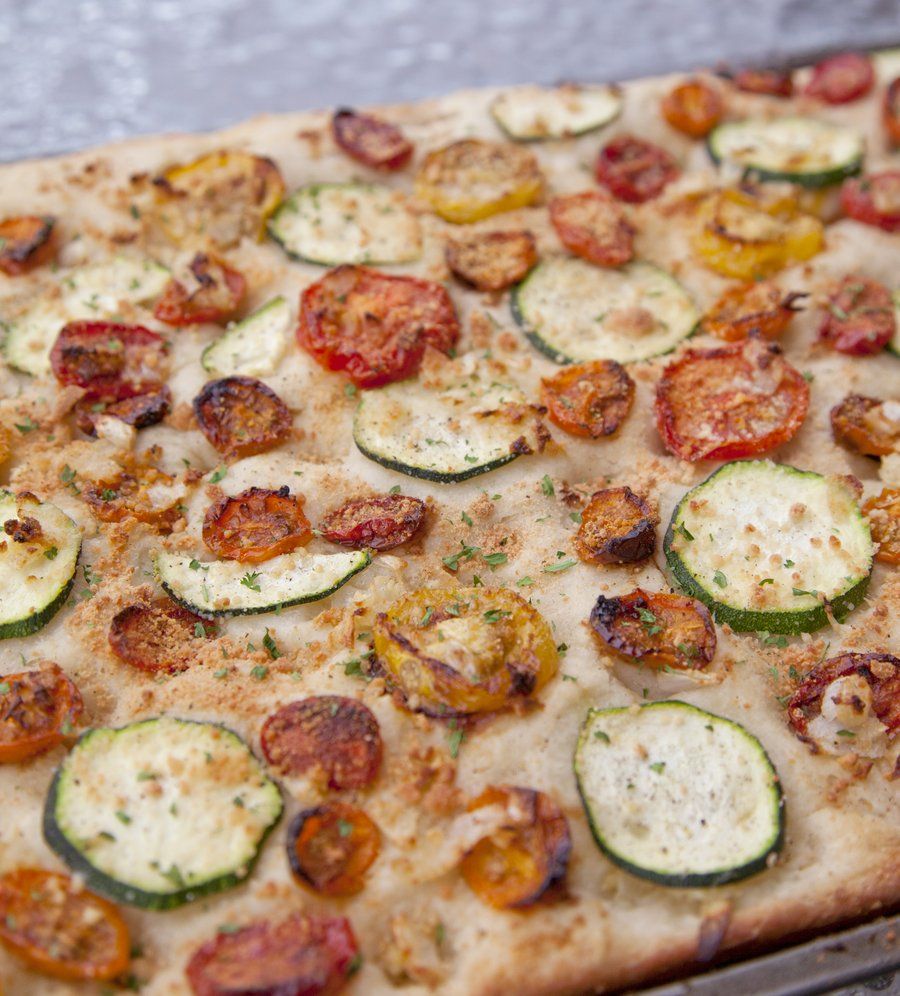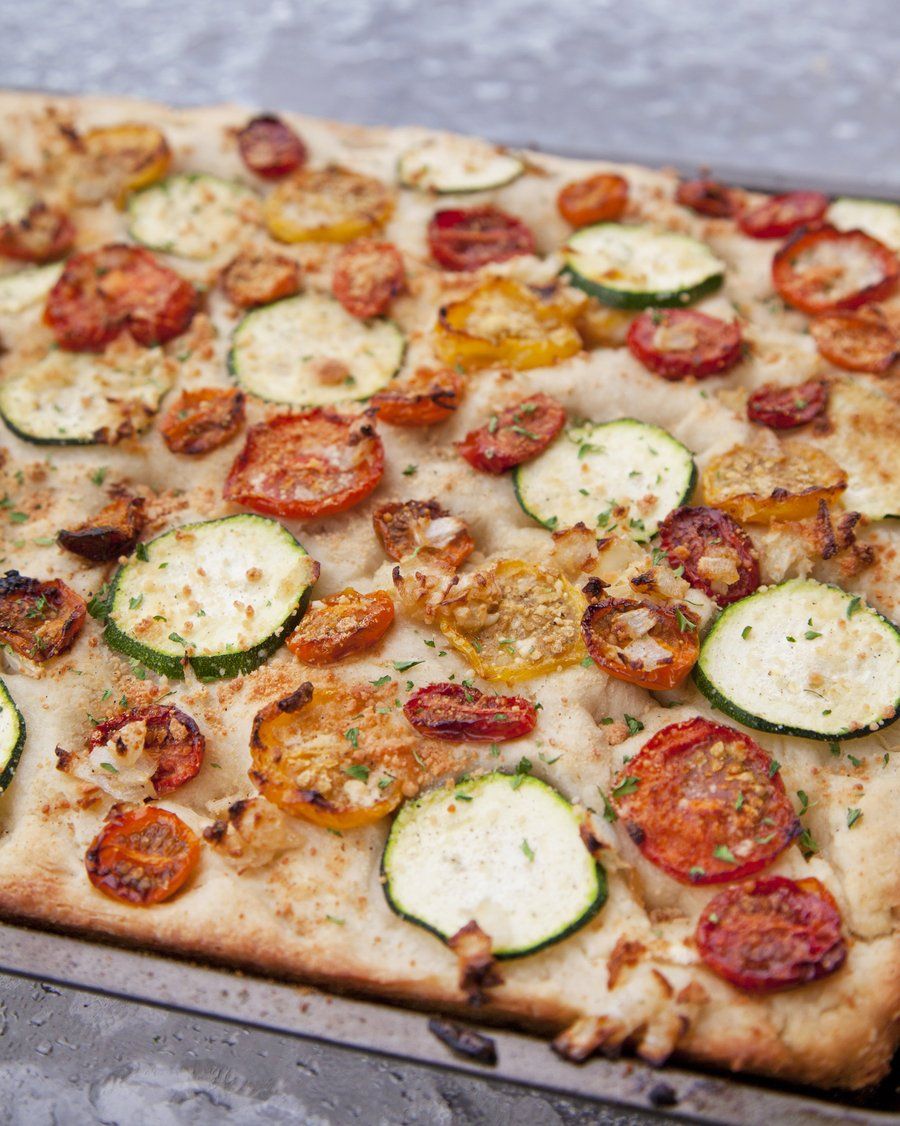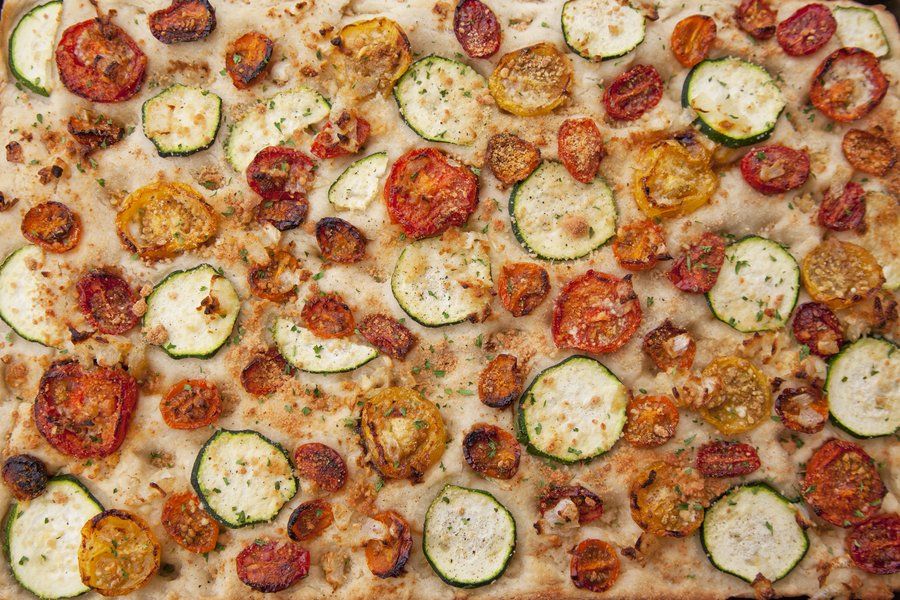 Heirloom Tomato & Zucchini Focaccia
Prep Time
---
4 Hours

Cook Time
---
20 Minutes

Total Time
---
4 Hour 20 Minutes

Yield
---
Serves 8-10

Ingredients
5 Cups All Purpose Flour
1 Tablespoon Salt
1 Packet Active Dry Yeast
1 Tablespoon Sugar
1 3/4 Cups Water (110-115 degrees)
1 Tablespoon Extra Virgin Olive Oil
12 oz Heirloom Tomatoes
1/2 Zucchini (sliced 1/8" thin)
1/4 Cup Onion (minced)
2 Garlic Cloves (minced)
2 T Parmesan Cheese (grated)
1 Tablespoon Parsley (minced)
---
Directions
For the dough - combine your flour and salt in the bowl of a stand mixer fitted with a dough blade. In a separate bowl, combine your yeast, sugar and hot water and let sit and bloom for 15 minutes. Once your yeast has bloomed, add it to your flour and start the mixer on low. While the dough is mixing, pour in your Olive Oil until the dough comes together.
Remove dough from the mixer and place in a bowl with some olive oil in it to prevent sticking. Lay a clean kitchen towel over the bowl and let rise 1.5 hours. After 1.5 hours, Grease a 12 x 18" baking sheet with canola oil and stretch your dough out to fit the baking sheet. Cover with the towel again, and let it rise in the baking sheet another 1.5 hours.
While the dough is rising in the baking sheet, make your roasted tomatoes. Preheat your oven to 325 degrees. Cut your tomatoes in half with a serrated knife, and lay on a silpat lined baking sheet. Drizzle tomatoes generously with Olive Oil, salt and a little bit of sugar. Roast in the oven for 45 minutes. Allow to cool 5 minutes before handling.
In a small saute pan, heat up 1 teaspoon of Canola Oil and add in your onion. Cook 5-8 minutes on a medium heat, then add in your garlic and cook another 2 minutes. Remove from heat and set aside.
Change your oven temperature to 425 degrees and start to assemble your bread. Take your dough and make indents all over it with your thumb. Lay down your roasted tomatoes, thin slices of zucchini, and sprinkle your onion/garlic mixture all over. Top with your Parmesan Cheese and a little drizzle of Olive Oil. Bake in the oven for 15-20 minutes. Remove from oven and top with fresh Parsley and serve immediately.