My husband is infatuated with Black Pepper. He puts it on everything… and in large quantities, I might add. So while at the market the other day, I came across the most beautiful boneless Rib eye Steaks (my husband is also anti anything with a bone in it….it's become a source of great contention in our marriage but I digress)… I knew I wanted to highlight both the steak and it's ability to handle bold flavors such as garlic, oregano and pepper! The great thing about the Rib eye cut is that it is delicious when seasoned with just salt and pepper, but is versatile in that it can also hold up to robust flavors like garlic, chilies, herbs, etc.
This came out amazing – the black pepper created a beautiful crispy crust on the outside of the steak which paired wonderfully with the soft interior of the perfect rare cooking . If you're not as obsessed with pepper as we are, feel free to add less to the recipe!
I like to eat my red meat rare, and these steaks were 1" thick, so it was an even 3 minutes per side to cook a perfect rare. If you like your meat more well done (gross….just kidding, I'm not judging…..ok I am), add about 1 minute more per side for a medium rare, medium, and god save me, well done (ugh).
Enjoy!!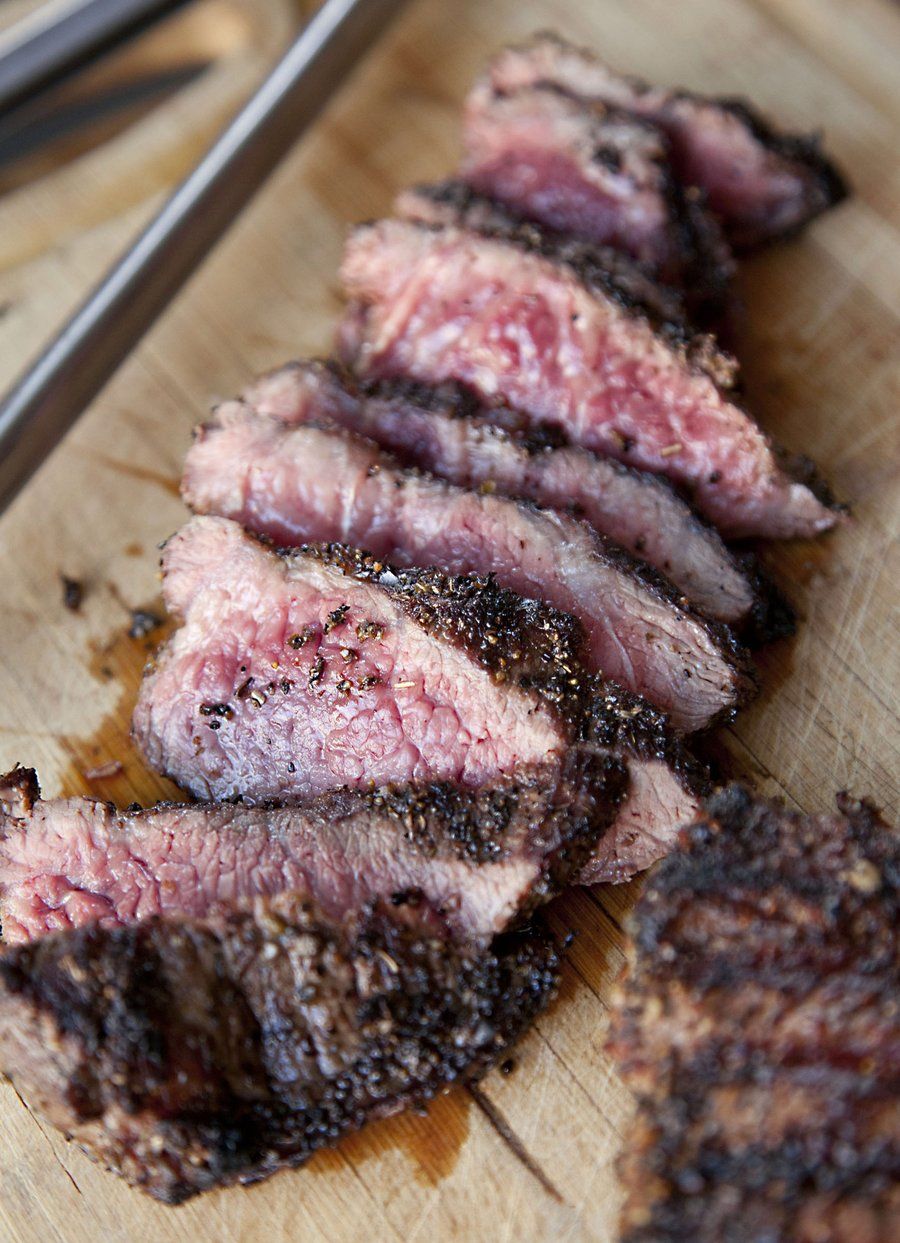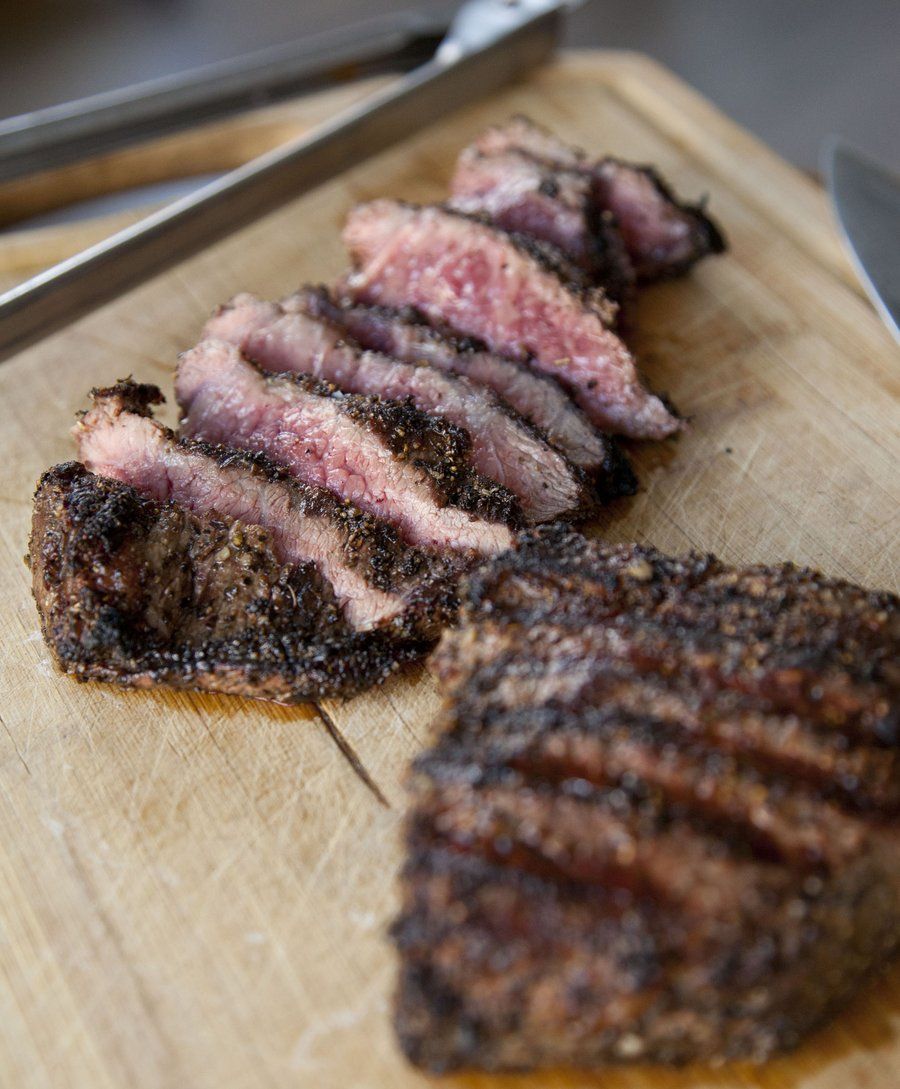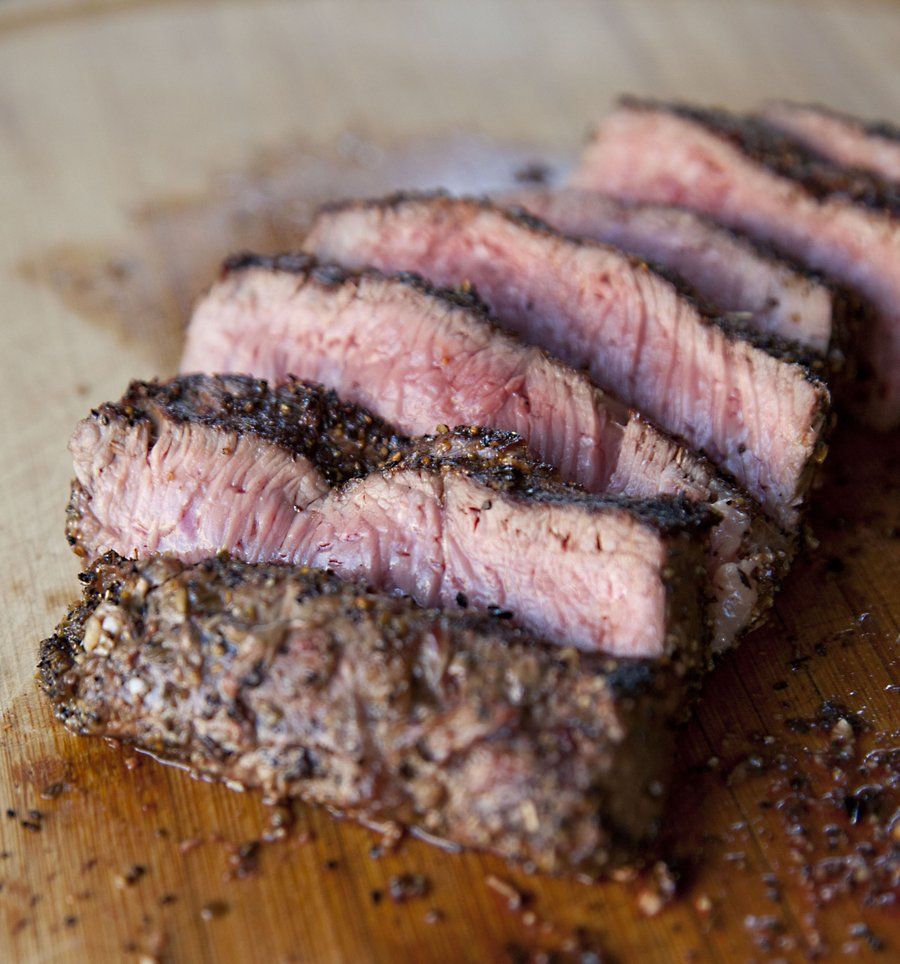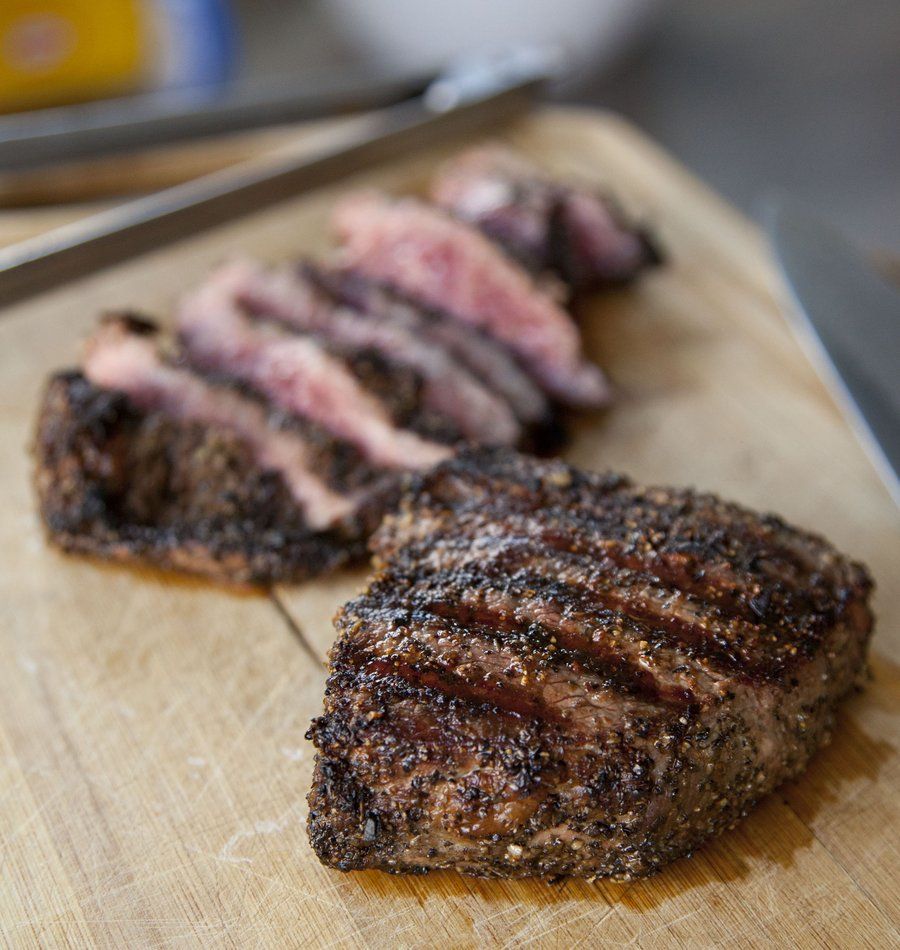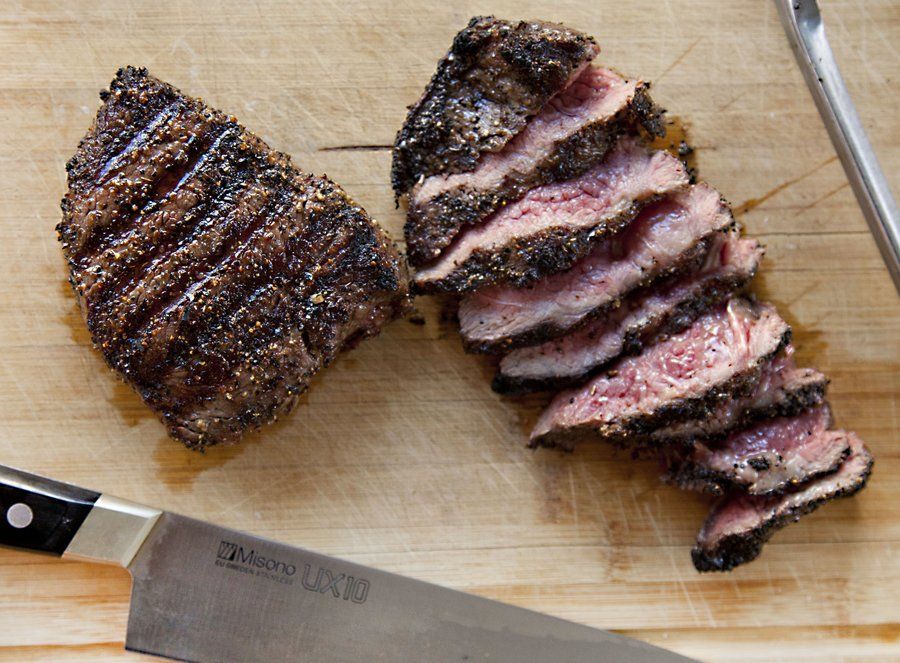 Grilled Pepper Crusted Ribeye
Prep Time
---
6 Hours

Cook Time
---
6 Minutes

Total Time
---
6 Hour 6 Minutes

Yield
---
Serves 4

Ingredients
2 T Garlic (minced)
2 tsps Dried Oregano
4 tsps Black Pepper (coarsely ground)
4 Boneless Ribeye Steaks (3/4 lb each, 1" thick)
1/2 Cup Canola Oil
Salt (for seasoning)
---
Directions
In a shallow baking dish or large ziploc bag, combine your garlic, oregano, pepper and oil. Mix together thoroughly and add your steak. Let the steak marinate in the fridge for at least 2 hours and up to 8 hours (make sure to flip the steaks in the marinade every so often to make sure they're fully coated in the marinade).
Remove the steaks from the fridge 30 minutes prior to cooking to allow them to get to room temperature (this allows for a more even cook). Heat your grill on high.
Just before placing your steaks on the grill, season both sides liberally with salt. Grill on each side for 3 minutes for a perfect rare. (*add about 1 minute per side for medium rare, medium, etc).
Allow the steak to rest 10 minutes before slicing.