I am a self-proclaimed hater of cooked fish.
Unless its battered and fried or served raw like sushi, if I never saw fish again, it would be too soon.
However, I have recently gotten into swordfish because of its meat-like qualities. It's not a delicate, thin piece of fish that you get and eat and realize you're still hungry. It's got more substance to it, isn't salty, and isn't extremely fishy in taste.
I have done another great dish with Swordfish that you can see here – but last night I wanted to use up some of this beautiful ginger root I had, so I decided to go with the bright flavors of ginger, scallion, garlic and lemon.
Let me tell you – this fish was delicious AND satisfying (a combination I never thought possible with cooked fish).
Super easy to make, and packed with flavor!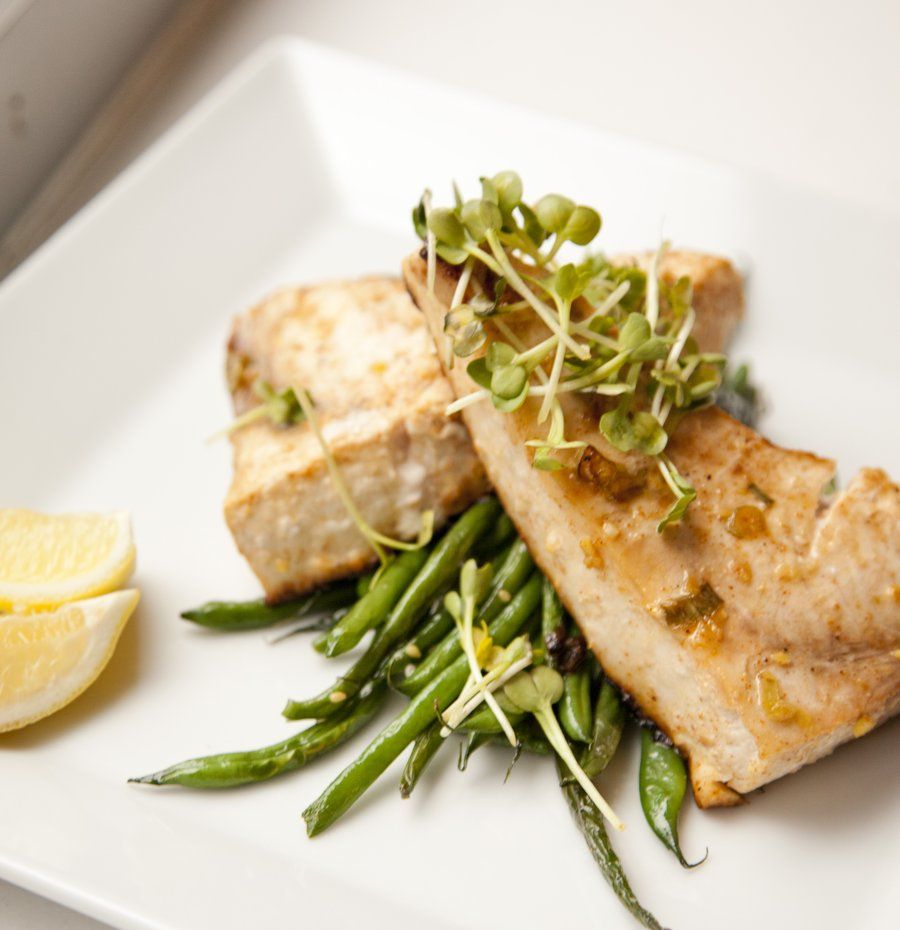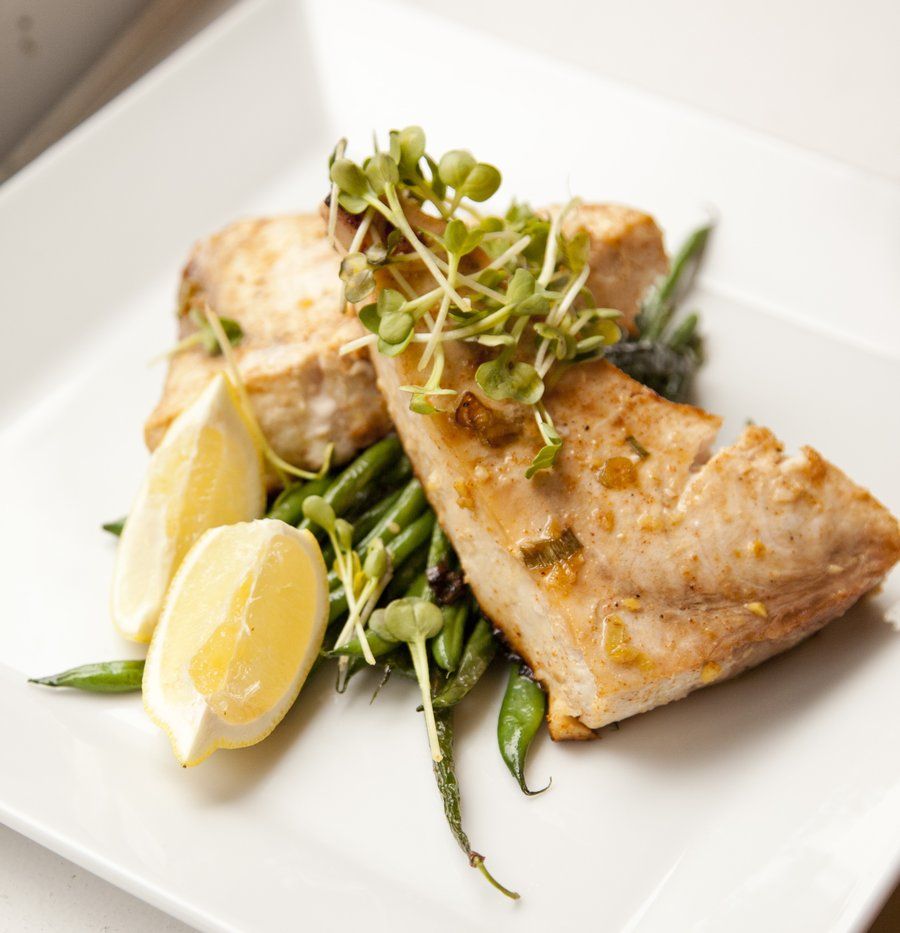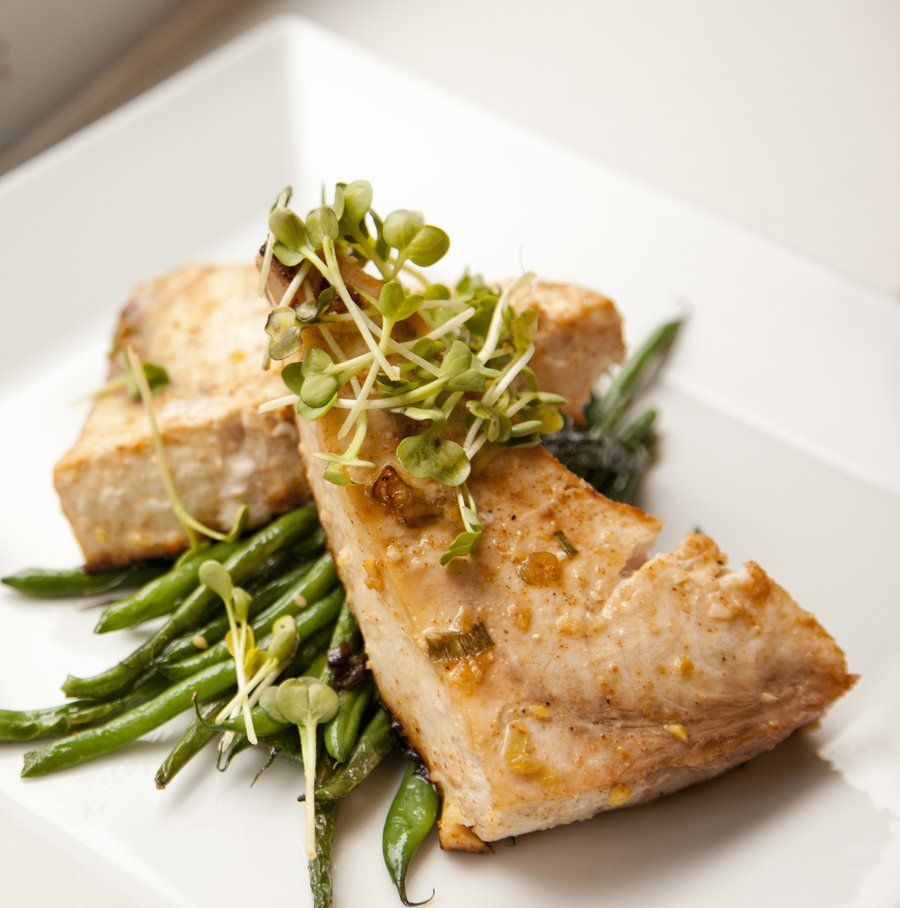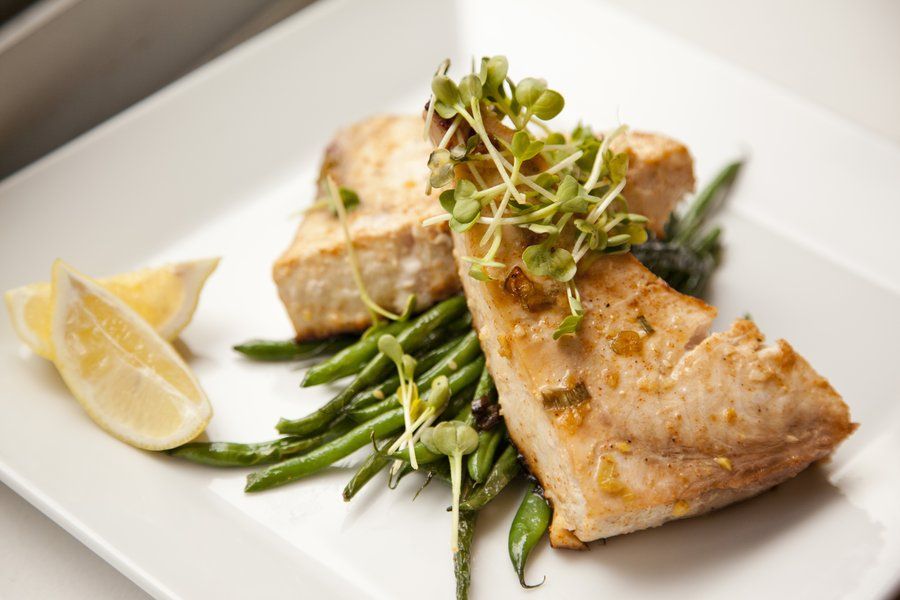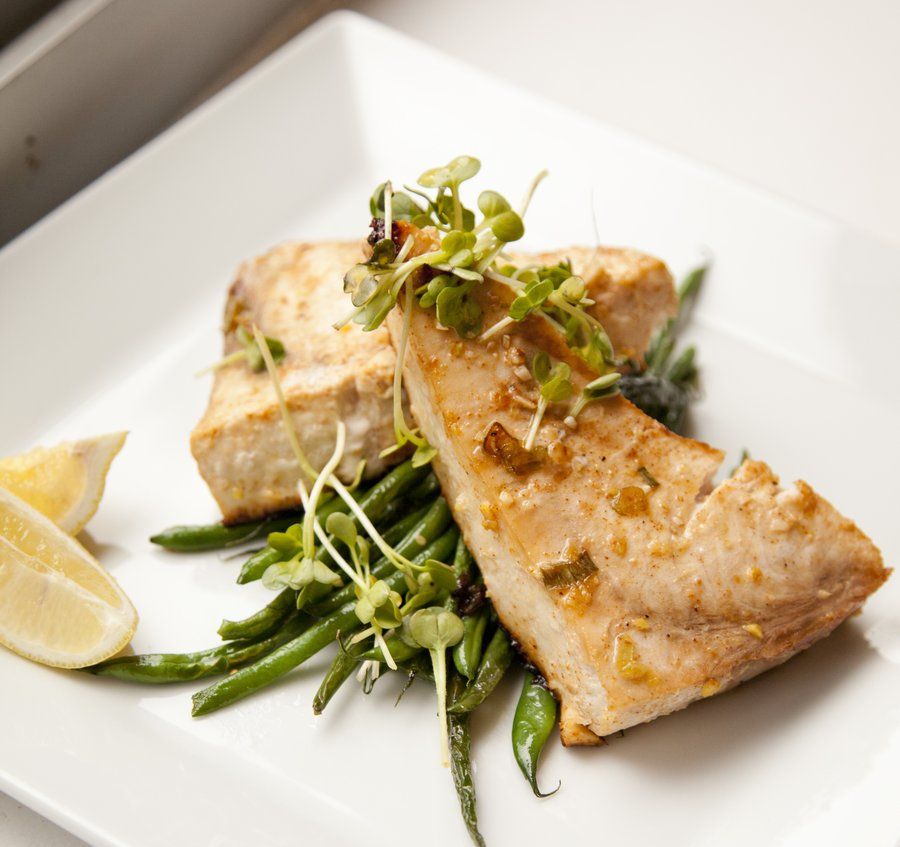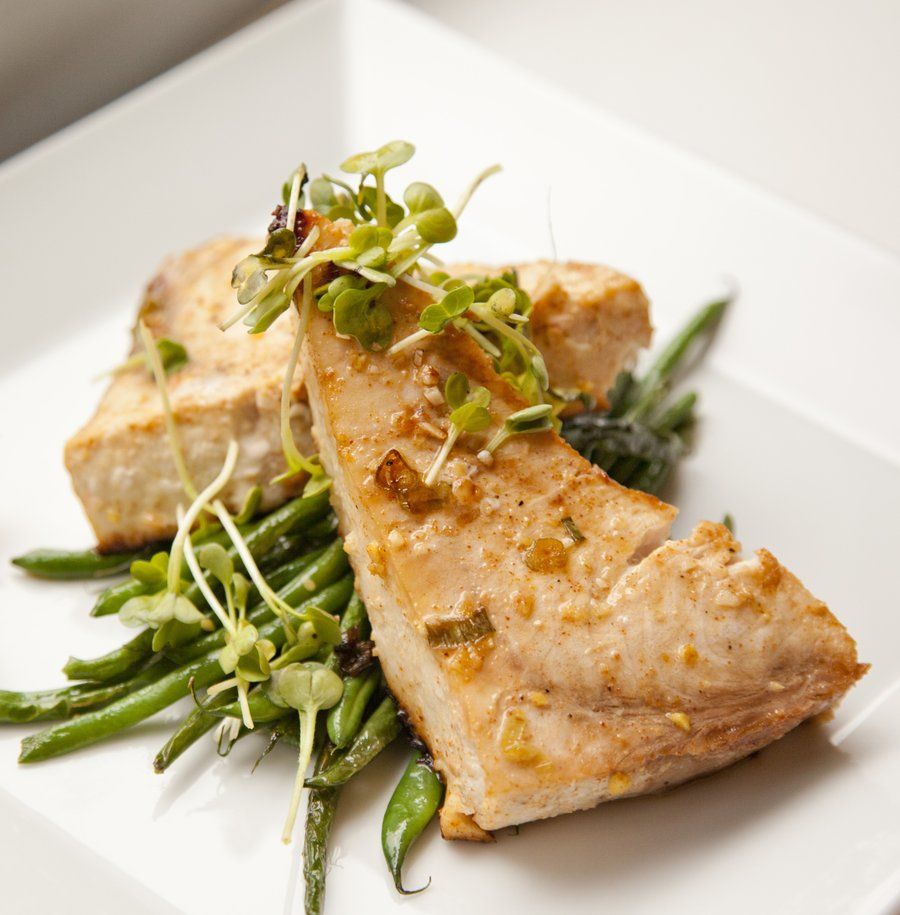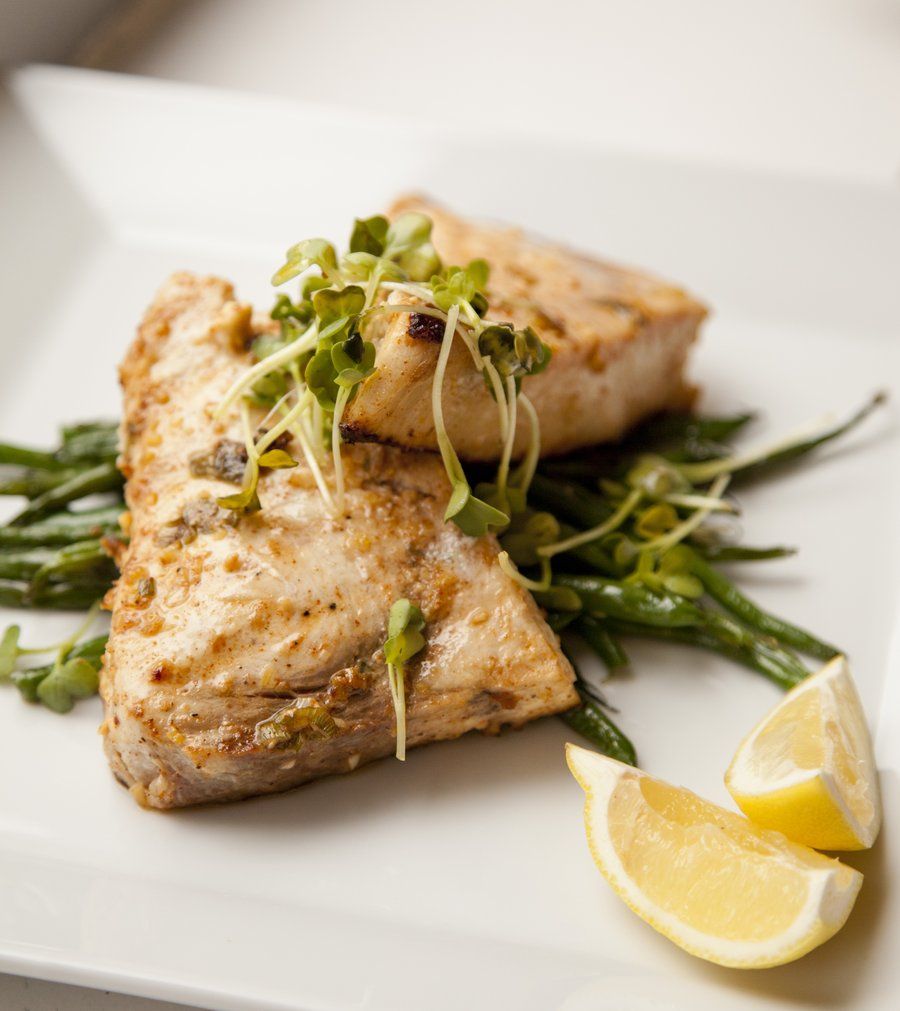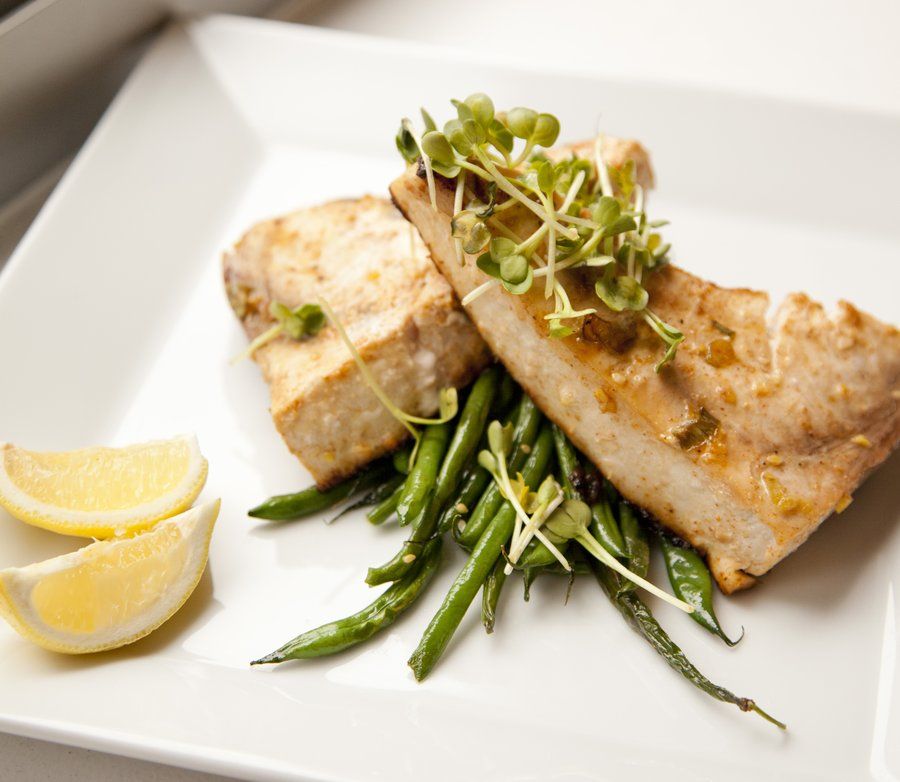 Ginger Garlic Swordfish
Prep Time
---
25 Minutes

Cook Time
---
15 Minutes

Total Time
---
40 Minutes

Yield
---
Serves 2

Ingredients
1 1/2 lbs Swordfish Steaks (skin removed)
2 Garlic Cloves (minced)
1 Tablespoon Ginger Root (skin removed and flesh minced)
2 Scallions (sliced thin on a bias)
2 T Extra Virgin Olive Oil
4 Lemons (divided)
1/2 Teaspoon Chipotle Pepper Seasoning
Salt and Pepper
---
Directions
In a bowl combine your garlic, ginger, scallion, olive oil, the juice of 2 lemons, chipotle pepper seasoning, and a pinch of black pepper. Whisk together - and pour over the fish in a large bowl and let marinate for 15 minutes.
Preheat your oven to 400 degrees and heat up a grill pan on your stove until it's hot. Season your fish on both sides with a generous amount of salt, and grill on the grill pan about 3-4 minutes per side. Once they have cooked on the grill pan, place on a sheet tray and cook in the oven for about 7 minutes (until cooked through).
Serve hot with lemon wedges.