Let me preface this post by saying that I personally have never been to a spa. I can actually count on two hands how many times I've had a mani/pedi in my life. I've never gotten a massage, facial or any other special lady treatment….so the fact that I decided to name this drink "Spa Water" is me projecting my ideas of what I assume occurs at a spa. Along with people fanning you with large banana leafs while you lay on a bed of orchid petals, I assume they feed you grapes and refreshing water such as this one…
I came up with the concept of this water when my husband and I were up in Maine 2 summers ago, and our hotel greeted us with water flavored with watermelon (absolutely delicious, and perfect on a hot summer day). Since then I experimented with various fruit combinations in my water but loved this combo the best. Lemon and Cucumber flavor the water ever so slightly, adding a fresh and exciting flavor to an otherwise banal drink.
As a chef, working in hot kitchens, or under the stress of dinner service, you are constantly chugging water…but sometimes you want a little something more than just plain water, and this is the perfect solution to that problem! This is great for a party – make a huge vat of it and serve it in a large pitcher or in a fun glass beverage dispenser, and allow your guests to treat themselves to a nice glass of infused water!
Besides the wonderful flavoring that the lemon and cucumber adds, there are also the added health benefits of both ingredients. Lemon is fantastic for digestion, fighting obesity, skin/hair care, and more. While cucumber helps fight inflammation and manage stress, it also works as a breath freshener!
Try this recipe out for your next party, or make a pitcher of it like I did, and keep it in the fridge for your own consumption, replenishing the water as it runs out. Replace the lemon and cucumber slices in the water every 2 days to ensure freshness.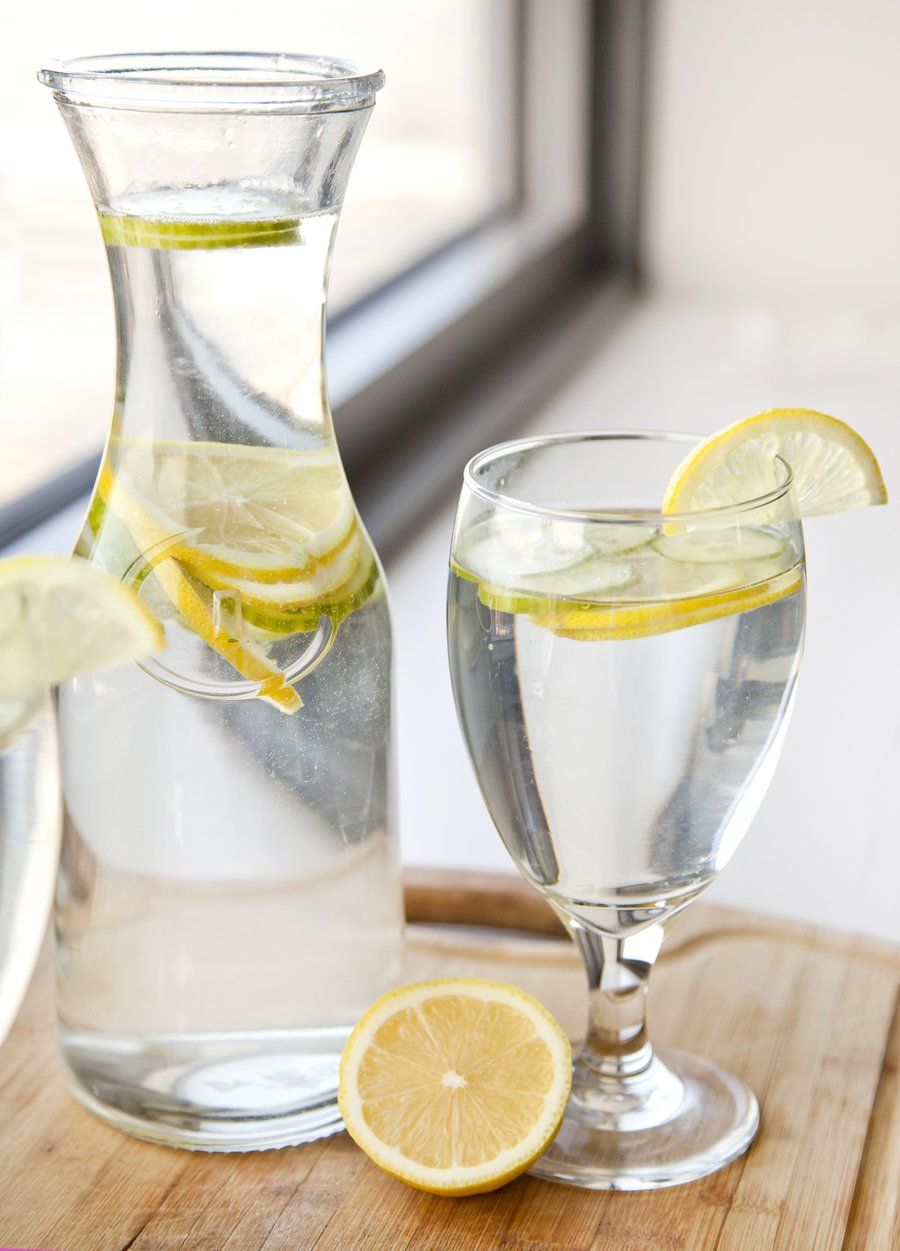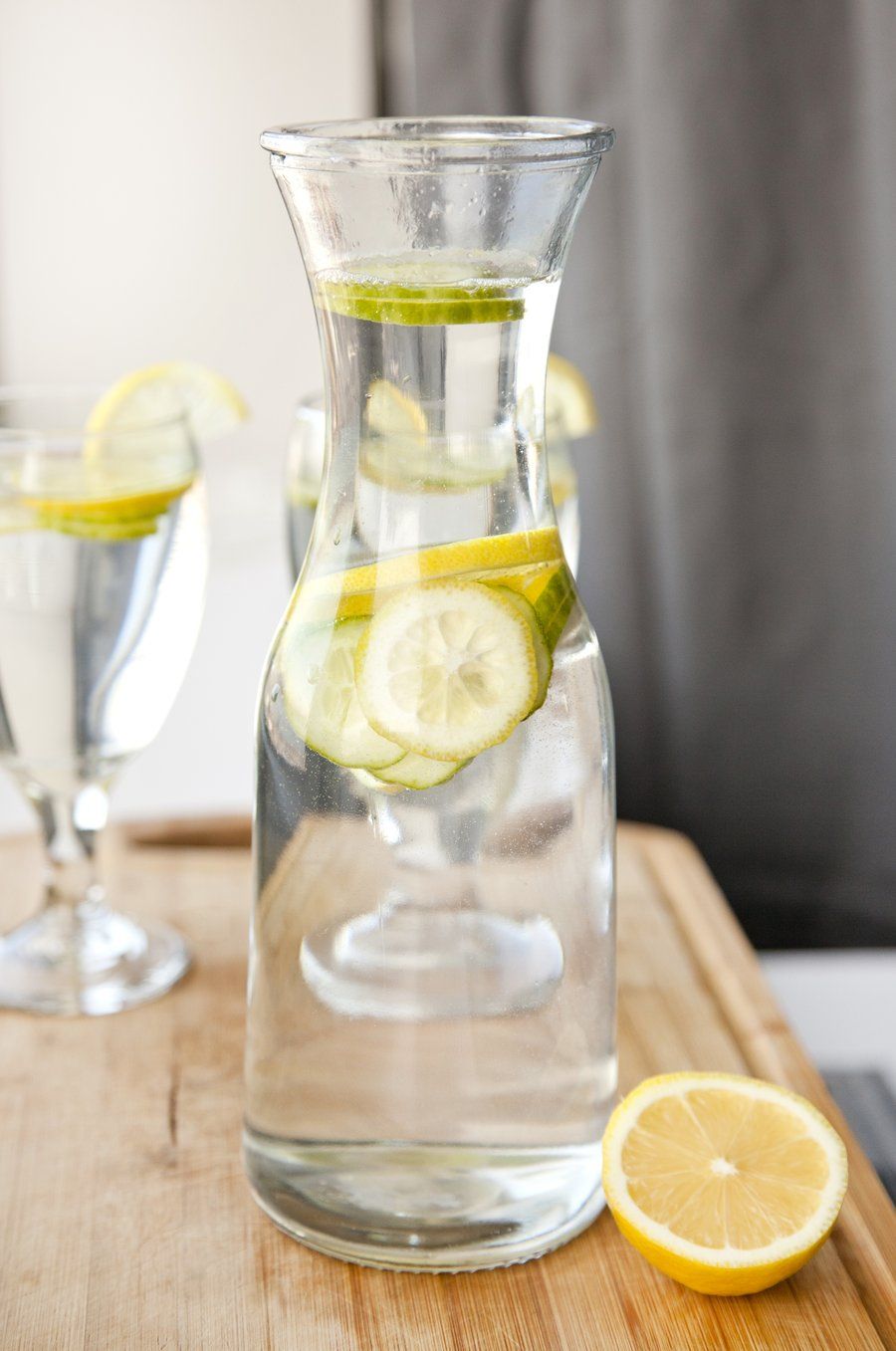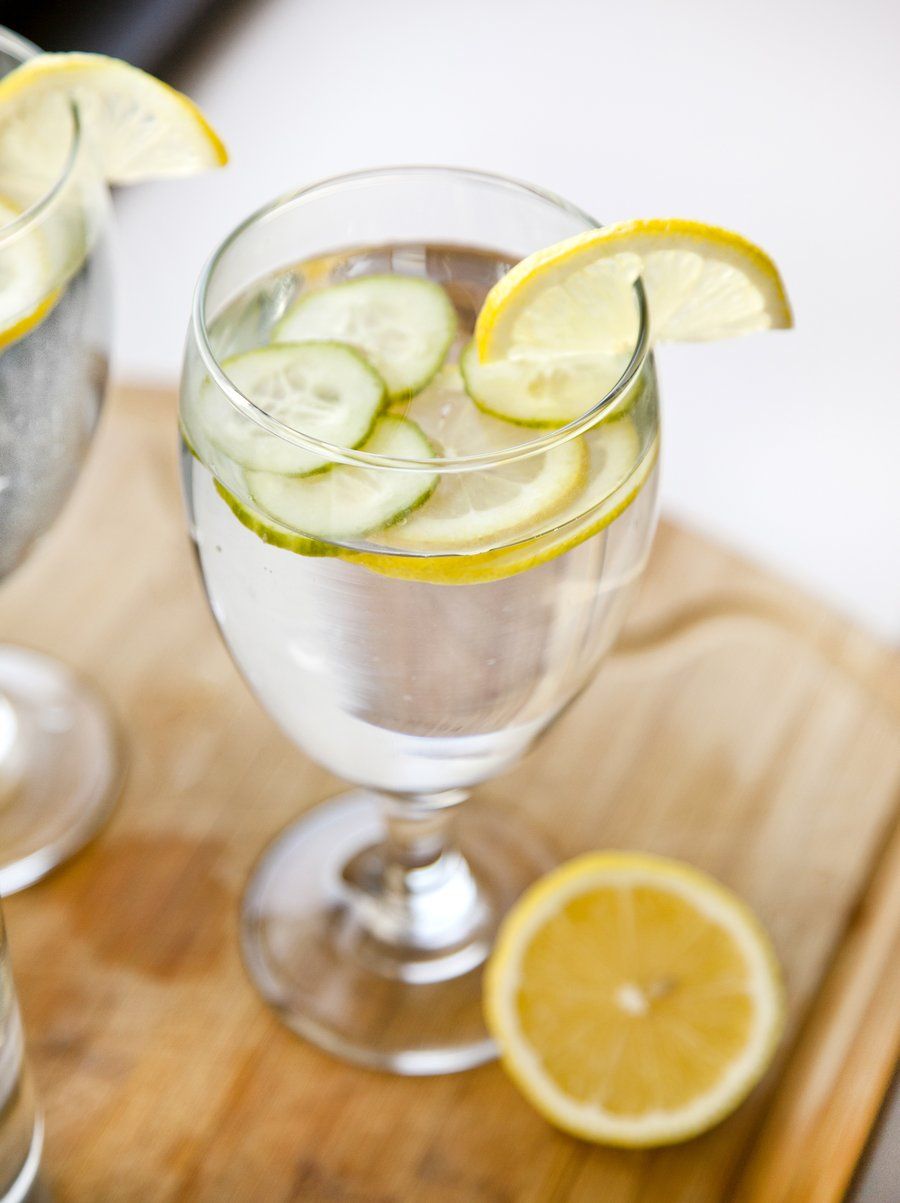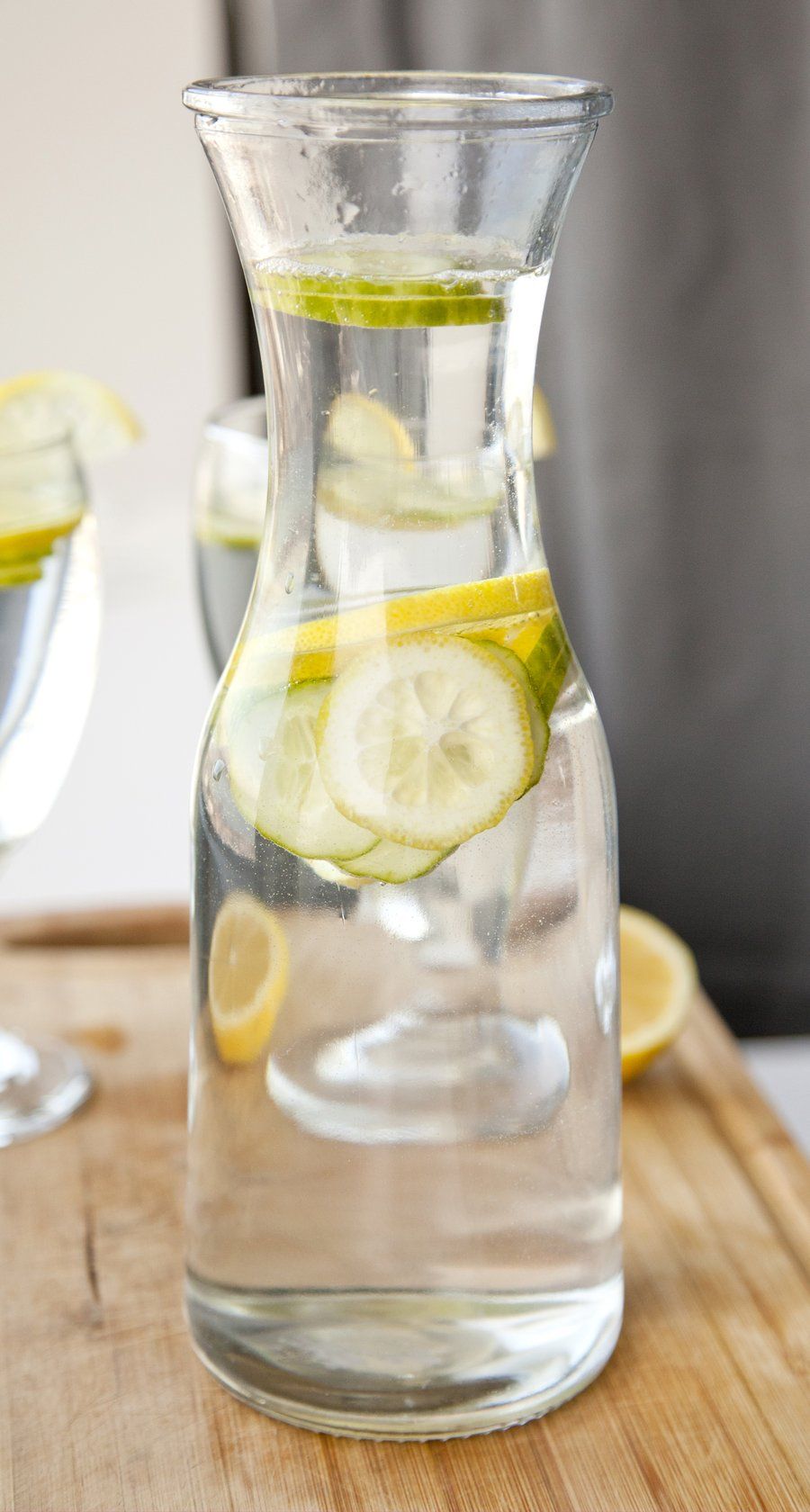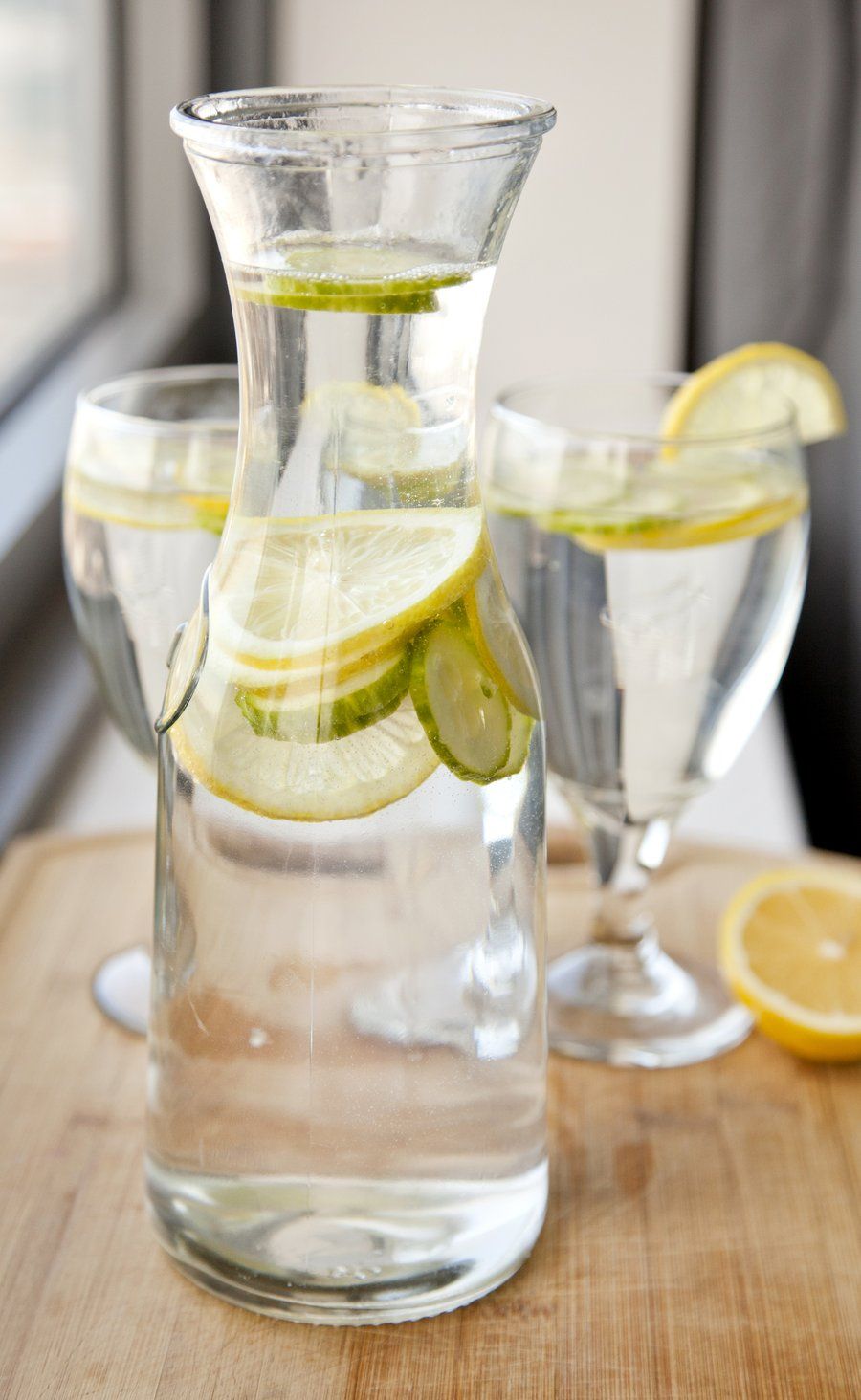 Cucumber Lemon Spa Water
Prep Time
---
1 Minutes

Total Time
---
1 Minutes

Yield
---
Makes 1 liter

Ingredients
1 Liter Water
1/2 Lemon (sliced thin)
2 Inches Cucumber (sliced thin)
---
Directions
Fill up a carafe or pitcher with 1 liter of water and enough ice to cool it, add sliced lemons and cucumber - serve cold over ice. Garnish glasses of water with extra cucumber and lemon.