NYC has been hit by some super cold weather this week (YAY! - no sarcasm, I LOVE cold weather). So I decided it was time to make a nice comforting Chicken Vegetable Soup. My mom used to refer to Chicken Soup as "a bowl of health", which actually is a pretty great summary of what Chicken Soup entails.
I cook every night, and as you can tell from some of my posts, I am not always cooking low-cal, weight watcher's A+ student food.....I love my pork products, and I think cheese is the best thing to ever happen to my life. With that being said, every so often I like to make something like Chicken Soup, which is my form of food detox.
Now don't get to thinking that because it's healthy, it must taste like dish water.....I amp up the flavors with herbs and little pinch of cayenne, just to keep it interesting. For this recipe I also added in a little couscous (usually I make it like my mom did, with Orzo pasta, but I felt a little saucy today and changed it up.....clearly I am out of control).
The one piece of advice I have when making Chicken Soup is ALWAYS buy the low sodium chicken stock. Typically in restaurants when they're making their gigantic 11 gallon vat of homemade chicken stock they don't salt it. This way, when you're using it (whether it be for soup, sauces, etc.), you can completely control the salt content of your food. I am an OCD chef, so therefore, I like anything where I can assert my control over it.
I like to serve my Chicken Soup with a little grated Parmesan on top.....this is also great to serve with some breadsticks!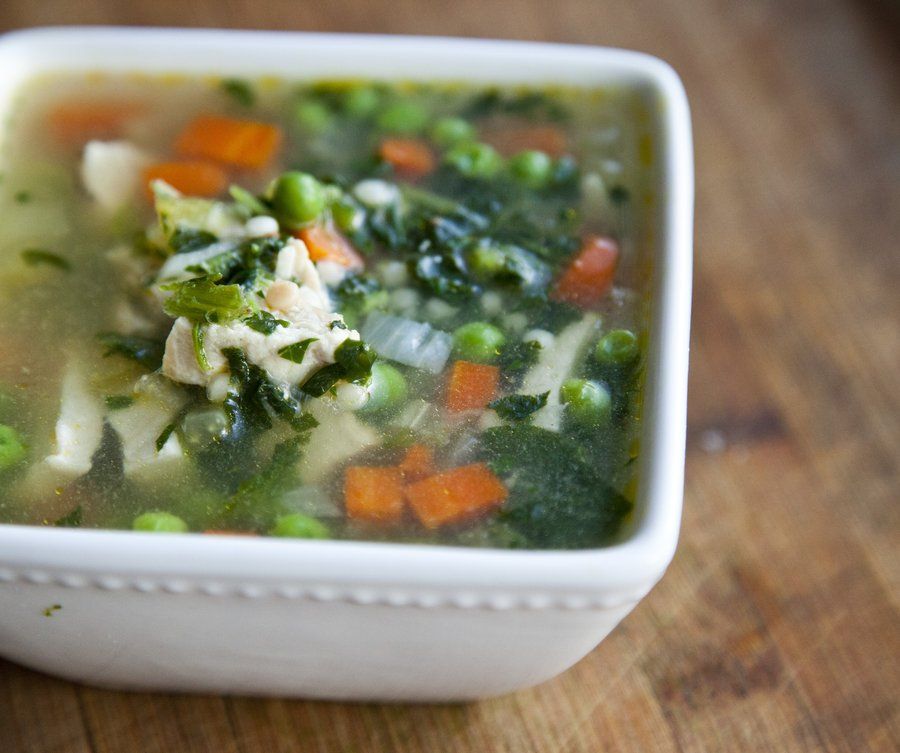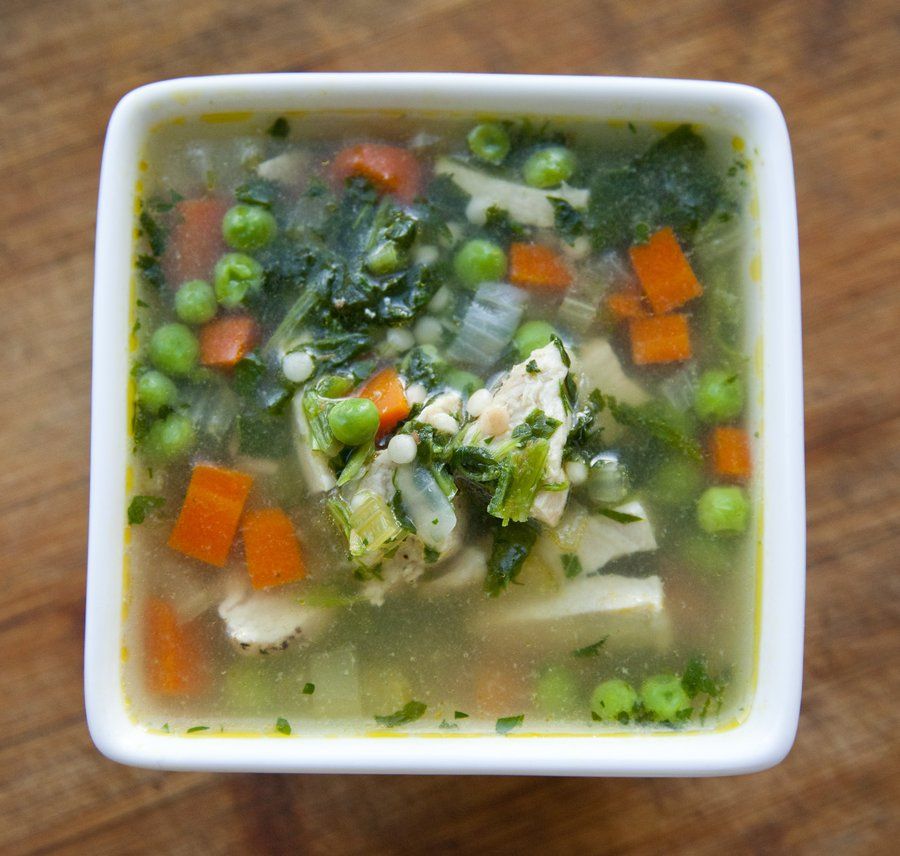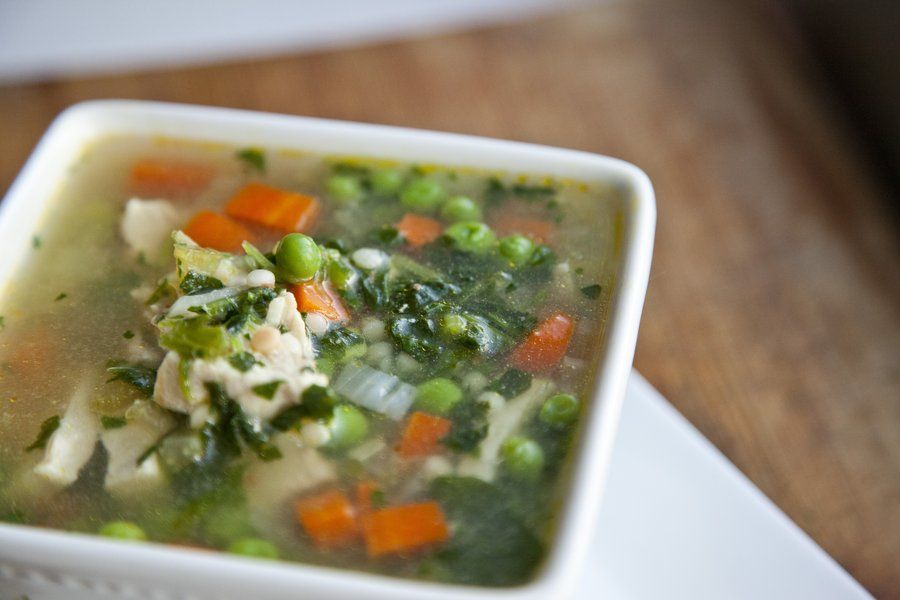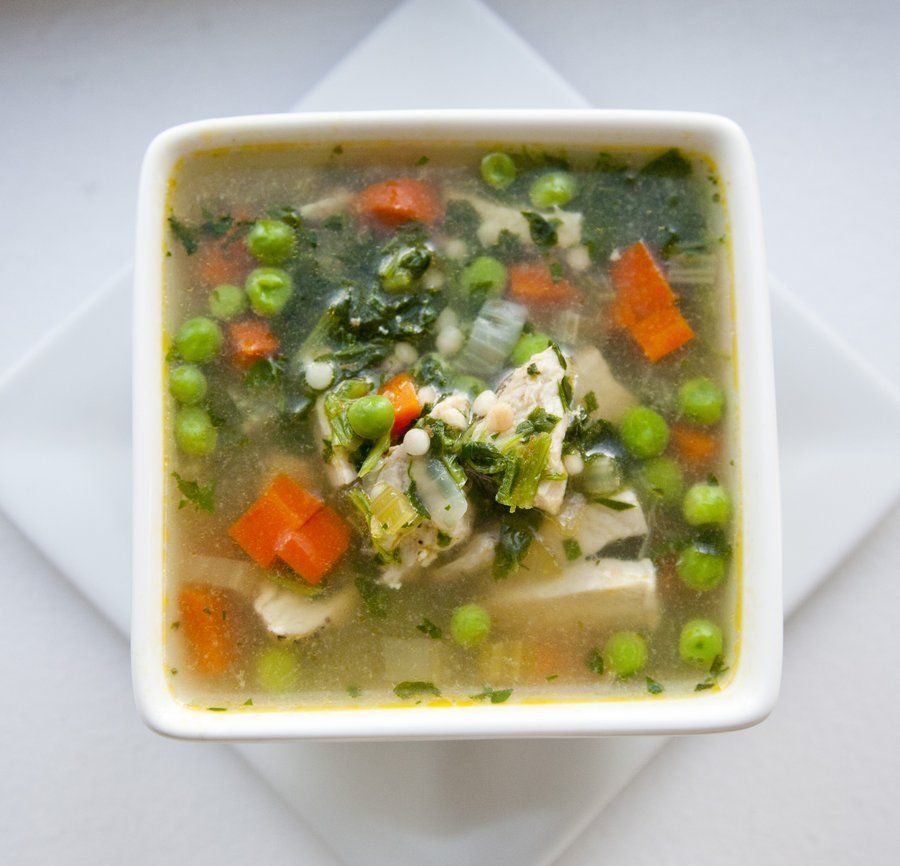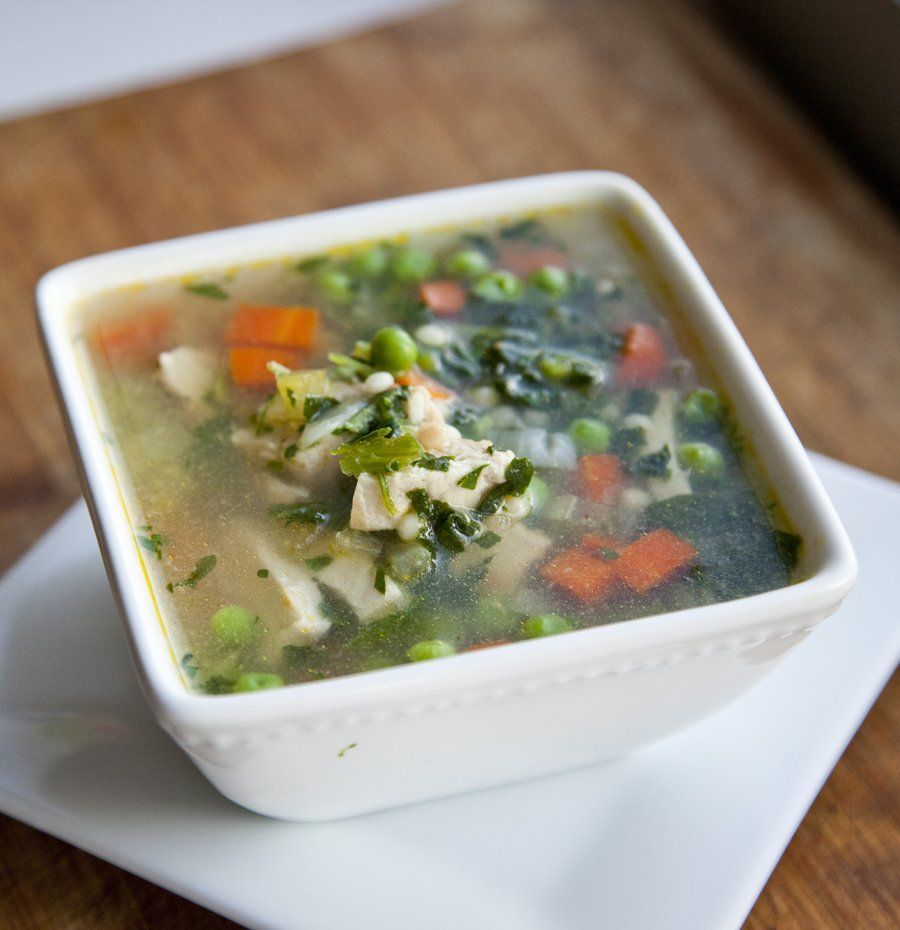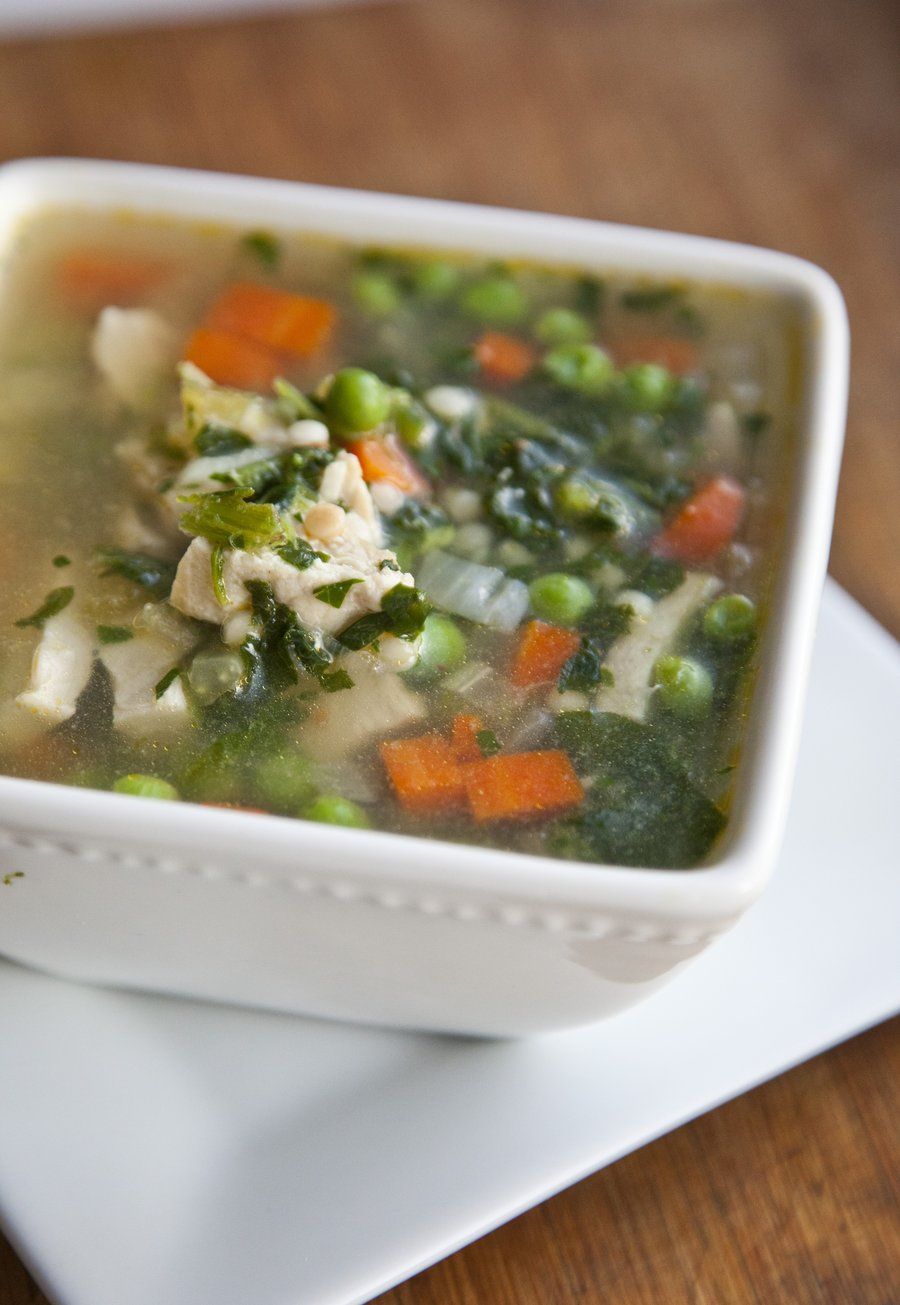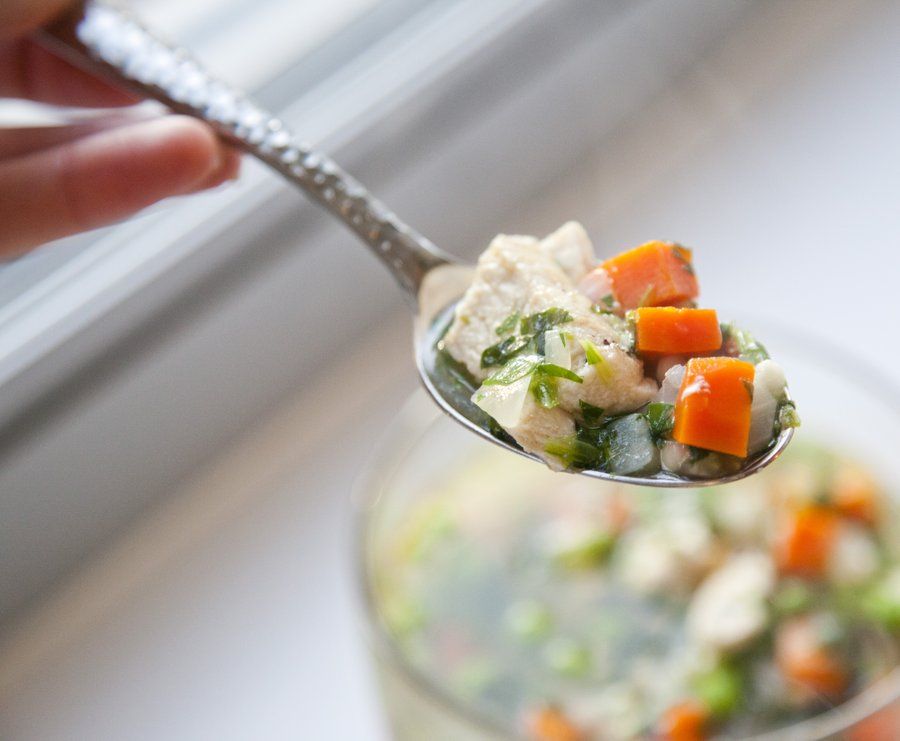 Chicken Veggie Soup
Prep Time
---
20 Minutes

Cook Time
---
2 Hours

Total Time
---
2 Hour 20 Minutes

Yield
---
Serves 2-4

Ingredients
1 lbs Chicken
Salt and Pepper
Canola Oil
3/4 Cups small dice Onion
2 small dice Celery Stalks
1 1/2 Cups small dice Carrot
2 minced Garlic Cloves
4 Cups Low Sodium Chicken Stock
2 Cups Water
1 Sachet (Parsley Stems, Thyme, Peppercorns and Bay Leaf)
5 oz Frozen Spinach
1 Cups Frozen Peas
1/2 Cups Couscous
1 Handful minced Parsley
grated Parmesan Cheese ((optional: to serve with))
---
Directions
Season your chicken with salt and pepper on both sides. In a large pot, heat up enough Canola Oil just to coat the bottom of the pot. Once hot, saute your chicken on both sides til done. Remove chicken to a resting rack and reserve.
Add your onion, celery and carrot to the same pot you cooked the chicken in a cook over a medium heat for about 5-8 minutes. Make sure to use a spoon and scrape up all the browned bits from the bottom of the pot (these are the fonds that the chicken left over and are full of flavor). Now add in your garlic, cook another 2 minutes.
At this point, add in your chicken stock, water, and sachet. Bring to a boil, cover and reduce to a low simmer - cook at least 1 hour. While your broth is cooking, cut up your chicken into small pieces and reserve.
At this point, remove your sachet and discard, and add in your couscous. I usually make my chicken soup with Orzo Pasta but today I wanted to try something different. Cook for about 3 minutes, and add in your spinach, chicken, and peas. Cook til the couscous are soft. Taste, and season with salt and pepper. At the last minute, stir in your parsley. * I also like to add just a pinch of cayenne to give it some depth!
I like to serve my soup with a little grated parmesan on the side to sprinkle in.