Usually when I go out for Japanese food, I always order sushi – there's something so great about raw fish, I could probably eat it everyday. But on the rare occasion that I actually want something that has seen a flame or an oven, I go for Teriyaki. This is a great Beef Teriyaki recipe that I came up with which could also be made into Chicken Teriyaki by just substituting out the beef for chicken.
I make a large batch of this teriyaki sauce, and just keep it in my fridge in a squeeze bottle to use on all types of dishes like, fish (Salmon Teriyaki is amazing) or on veggies (try this on broccoli - YUM).
You can serve this Beef Teriyaki over rice, or go completely unconventional like my husband and I did, and eat it in a tortilla almost like a Japanese fajita!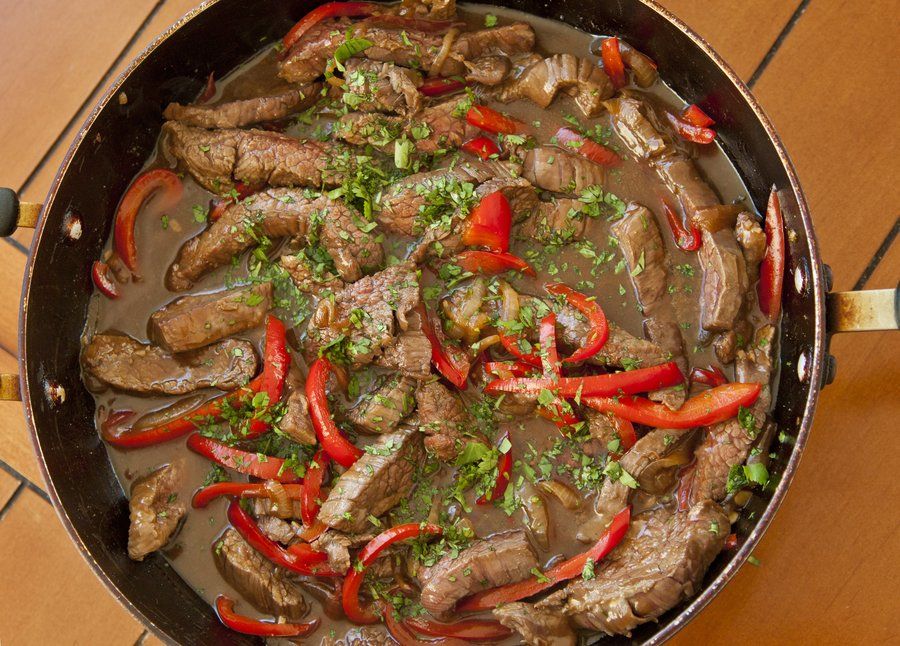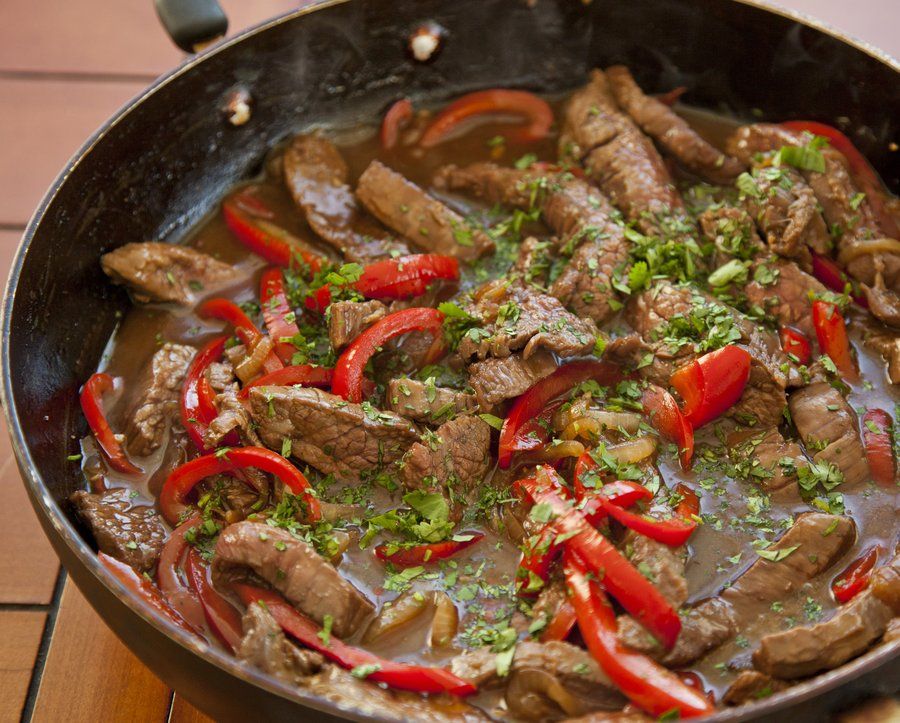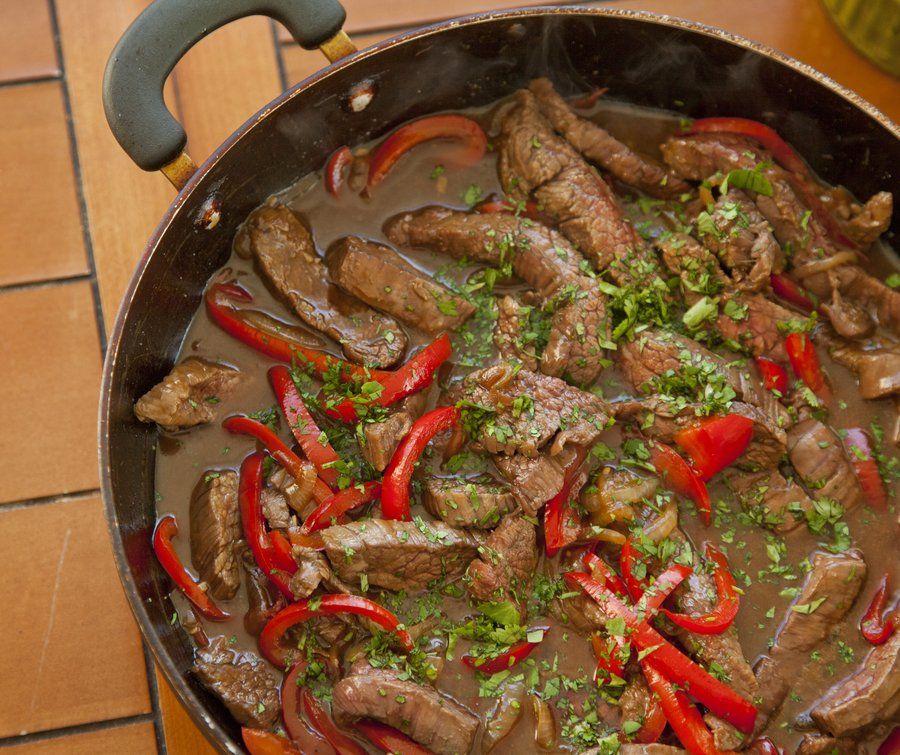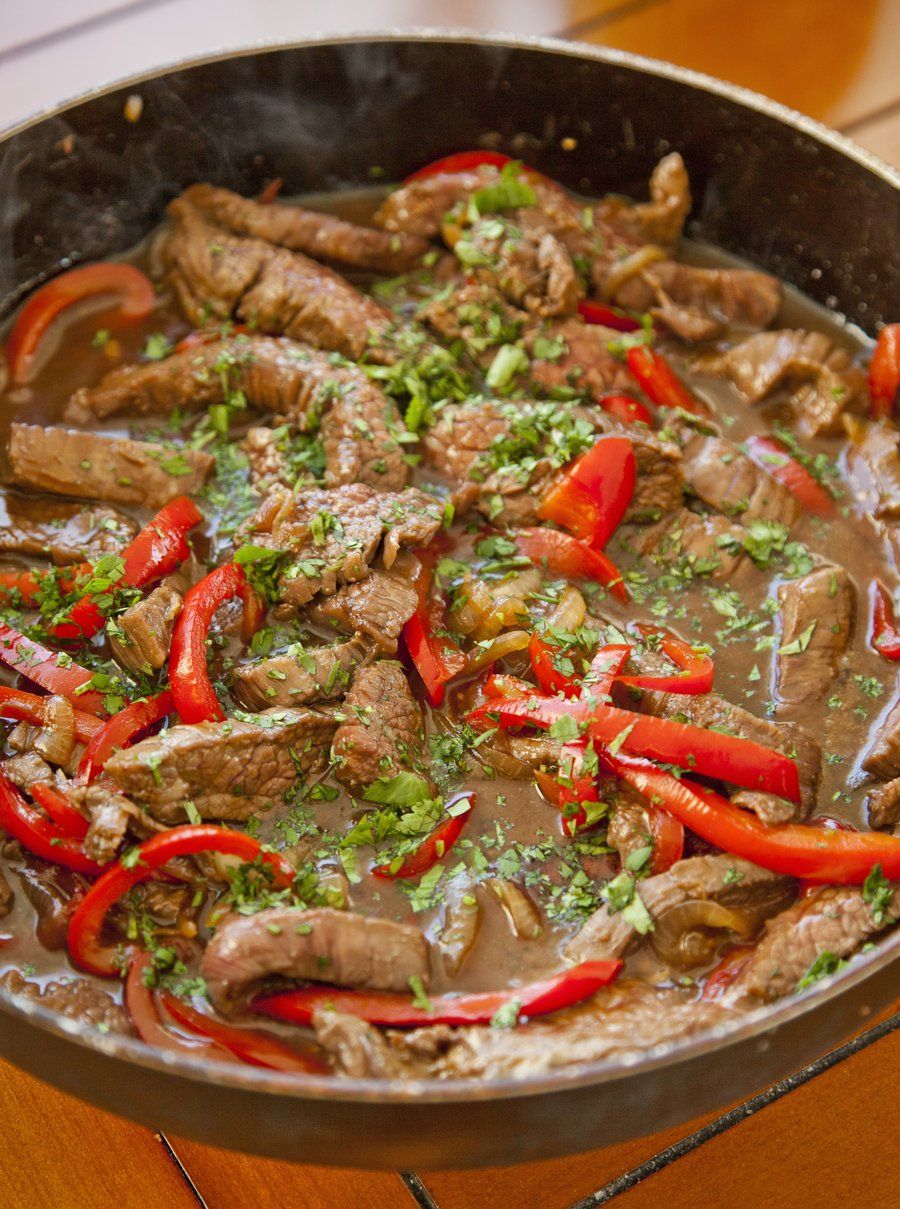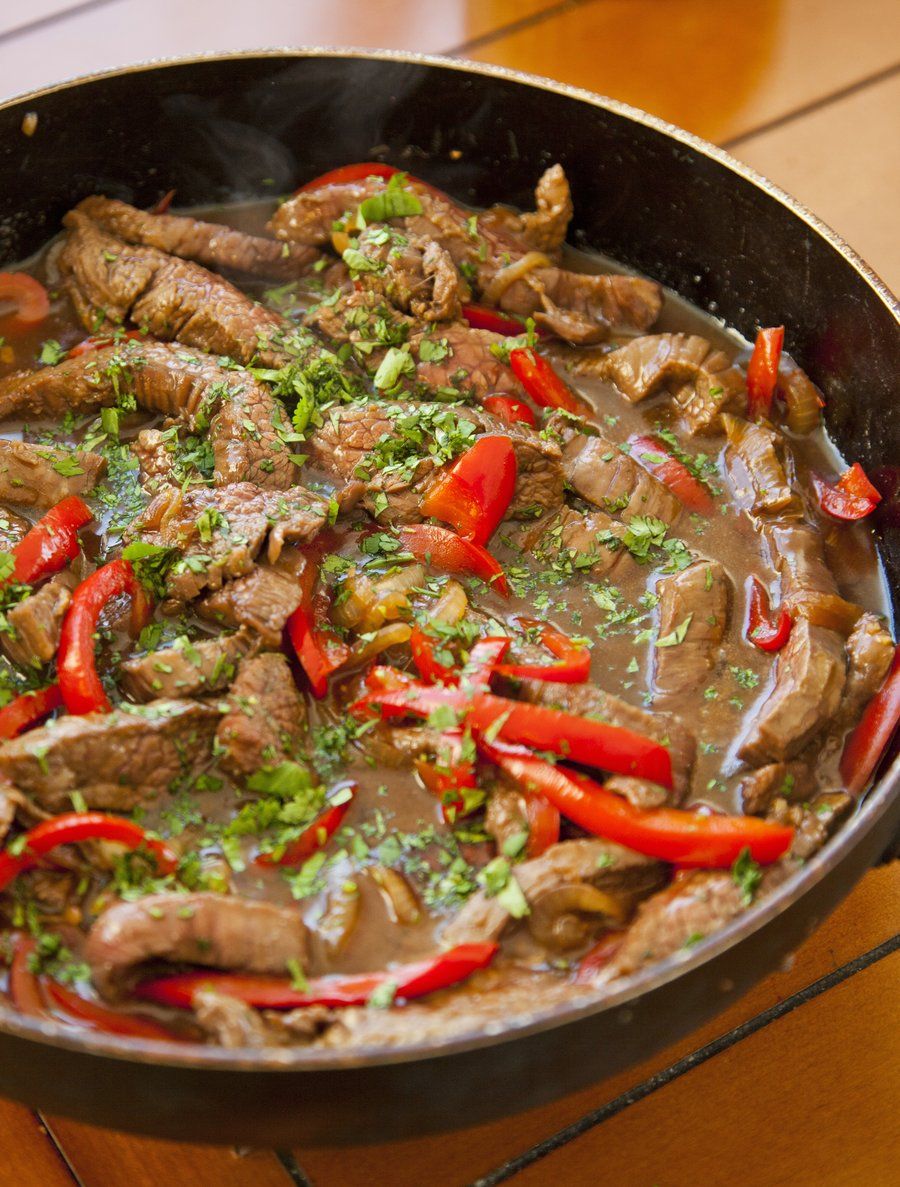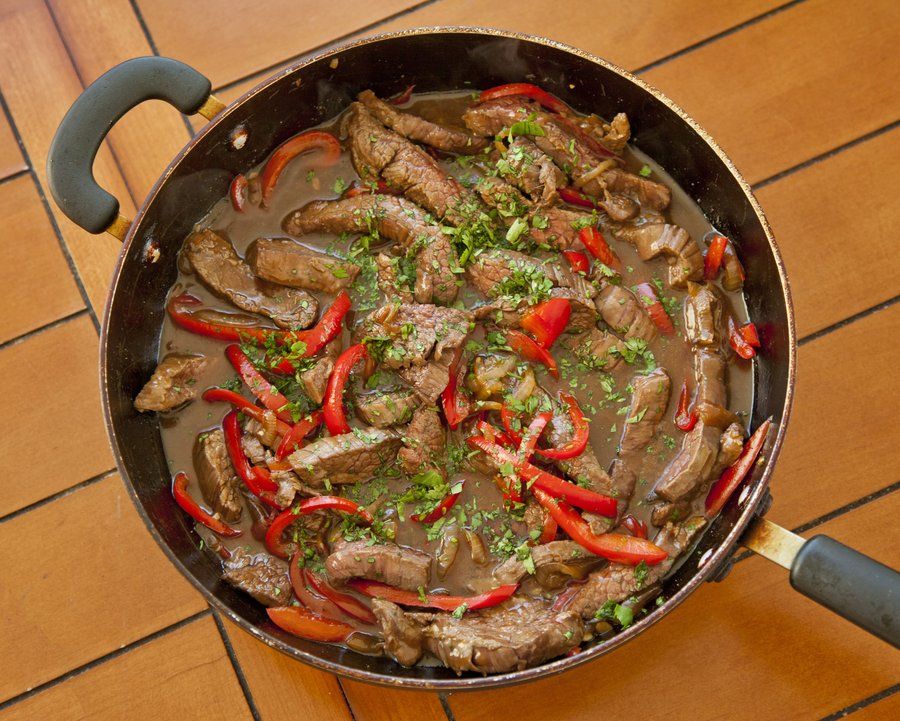 Beef Teriyaki
Prep Time
---
30 Minutes

Cook Time
---
15 Minutes

Total Time
---
45 Minutes

Yield
---
Serves 2-4

Ingredients
2 lbs Flank Steak
1/2 Cup Cornstarch (plus more if needed)
1/2 Cup Soy Sauce
1/4 Cup Water
1 Brown Sugar
2 T Rice Wine
1/4 Cup Sugar
1 1/2 tsps Garlic (minced)
1 1/2 tsps Ginger Root (peeled and minced)
Canola Oil (for deep frying)
1 Tablespoon Sesame Oil
1 Onion (sliced thin)
1 Red Bell Pepper (seeded, and sliced thin)
1/2 Cup Cilantro (minced, for garnish - optional)
---
Directions
Cut your flank steak against the grain in 1/2" thick strips and place in a large bowl. To the steak, add about 1/2 cup of cornstarch and toss so that all the steak is coated in cornstarch. If you need more cornstarch to cover all the steak, add more. Let this sit while you make your teriyaki sauce.
In a small pot combine your soy sauce, water, brown sugar, rice wine, white sugar, garlic and ginger. Bring to a boil and then reduce to a simmer - stir to dissolve the sugar. At this point, in a small bowl combine 1/2 Tablespoon of cornstarch with 1 Tablespoon of water to make a slurry. Once combined, pour the slurry into the simmering Teriyaki and let simmer another 3 minutes. Remove from heat.
At this point, heat up a deep fryer to 350 degrees, and in batches, fry up your steak until golden brown on the outside (3-4 minutes). Remove the steak from the fryer and allow to drain on a paper towel covered plate.
Once you've fried all your steak, heat up a large saute pan with about 1 Tablespoon of Sesame Oil. Once hot add in your onion and red bell pepper and saute for about 8 minutes, stirring frequently so as to avoid burning. Now add in all of your teriyaki sauce, and bring to a simmer. Add in your steak, and toss to coat. Serve hot with a garnish of cilantro.