When I am cooking I am transported to a place of pure Zen. In the kitchen I am happy, in control, and right where I need to be. My time cooking is when I zone out, do my thing, and have some epiphany-esque moments.
While starting today's dish, which is actually kind of a strange dish, combining my love for BBQ meat with Mexican Tacos, I had a truly colossal moment (cue the Halleluiah Choir):
When it comes to life, it's so rare that you can "have it all".
I don't mean in the greater sense of "having it all" (i.e. having a family while still holding down the job you love), I mean in the most specific sense (there's always something you'd change about said family or said job). Finding the perfect apartment, spouse, or job is next to impossible….you wind up always sacrificing something that you may want.
For example, when looking for an apartment in NYC, you may want x, y, and z but usually you can't have it all. Either you can't afford x, y and z all at once or one apartment has x and y but no z, etc etc. Same goes for your spouse. They may be perfect and wonderful and you are so in love, but you can't sit there and say you wouldn't change just something about them. And again, it's the same with a job. Maybe you love what you do, but hate your coworkers. Or love your coworkers and hate what you do.
You get my point…. my point is, it's usually impossible to get exactly what you want from each of these major aspects of life.
And that's why I love cooking so much. You can get EXACTLY what you want and be in total control. For example, I wanted both BBQ and Tacos tonight… so I made it happen. There's no settling when it comes to food. You want that meat cooked rare? Cook it rare! You want to add cheese on those fries? Cheese on, Wayne! You want to see if a cookie made with Oreos and M&M's is possible? Load that cookie up! There are no boundaries or rules when it comes to your food!
I am pretty sure cravings, and the need to satisfy one's cravings are where some of the best foods we have now originated. My point in all of this is that when it comes to cooking and food, you CAN have it all, because there's nothing telling you that you can't! The possibilities for meals are endless and you can have all the creative control.
So after this long, soul-searching discovery I had while menially chopping an onion, I felt the need to share it all with you. And what better way to preface a blog about BBQ Beef Tacos (say wha?) than with how I came up with the idea, on a more "spiritual" level.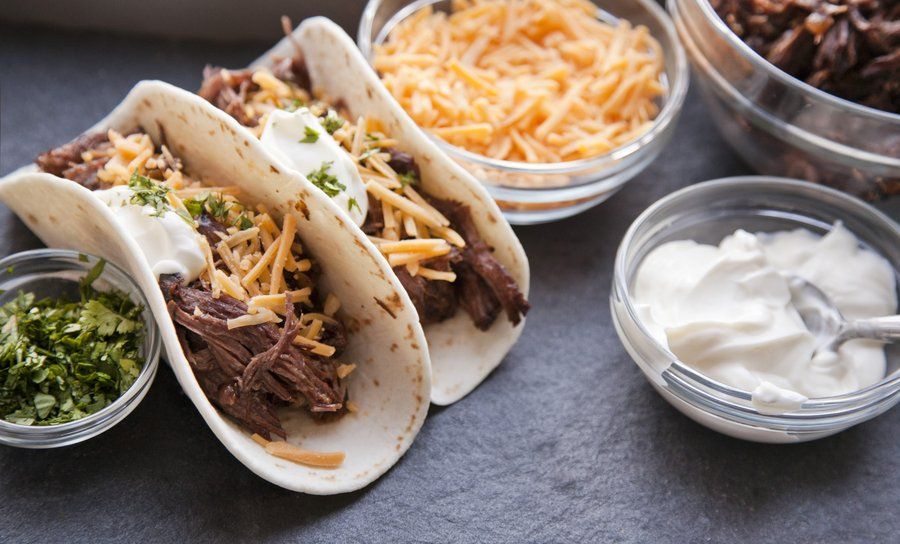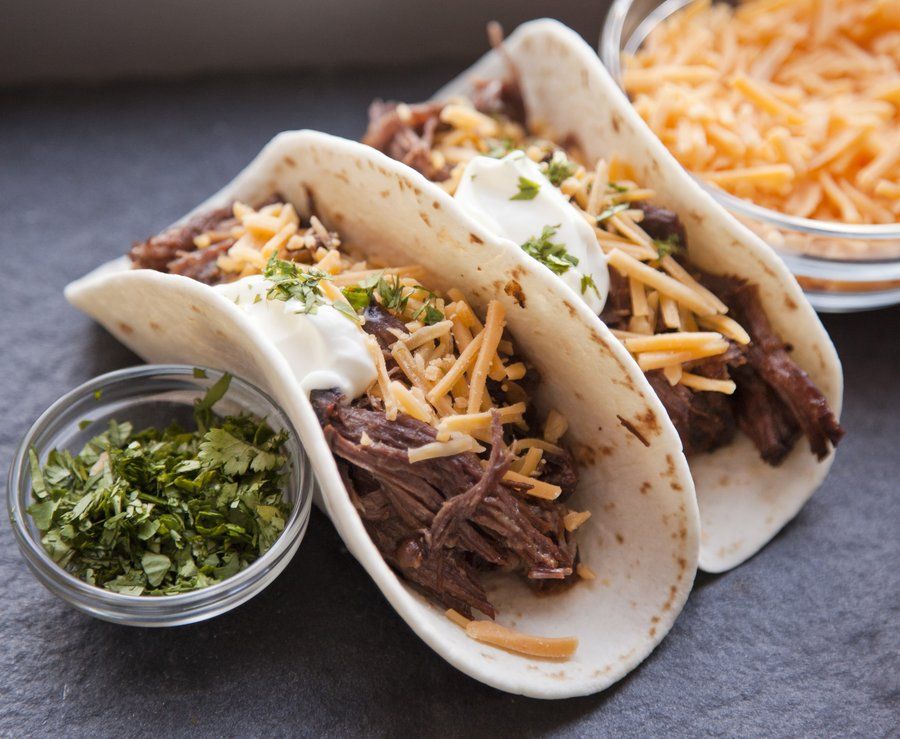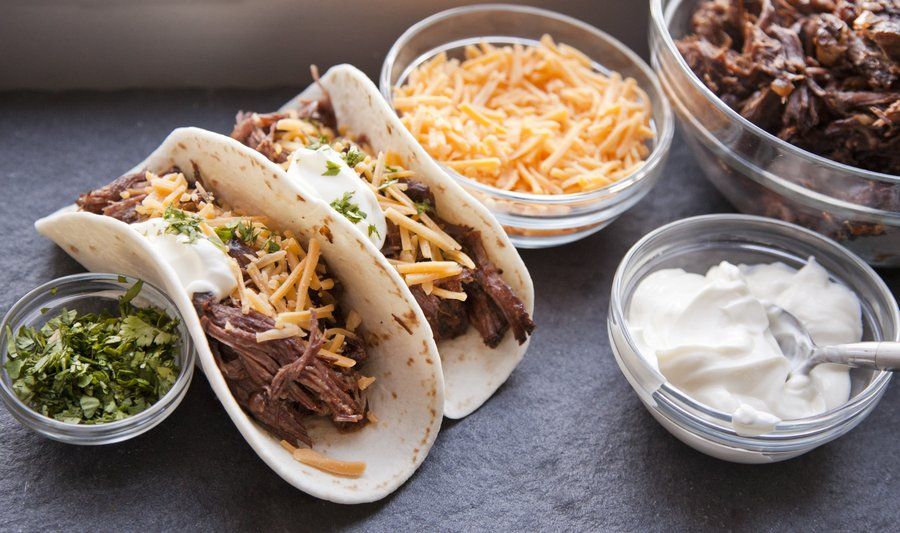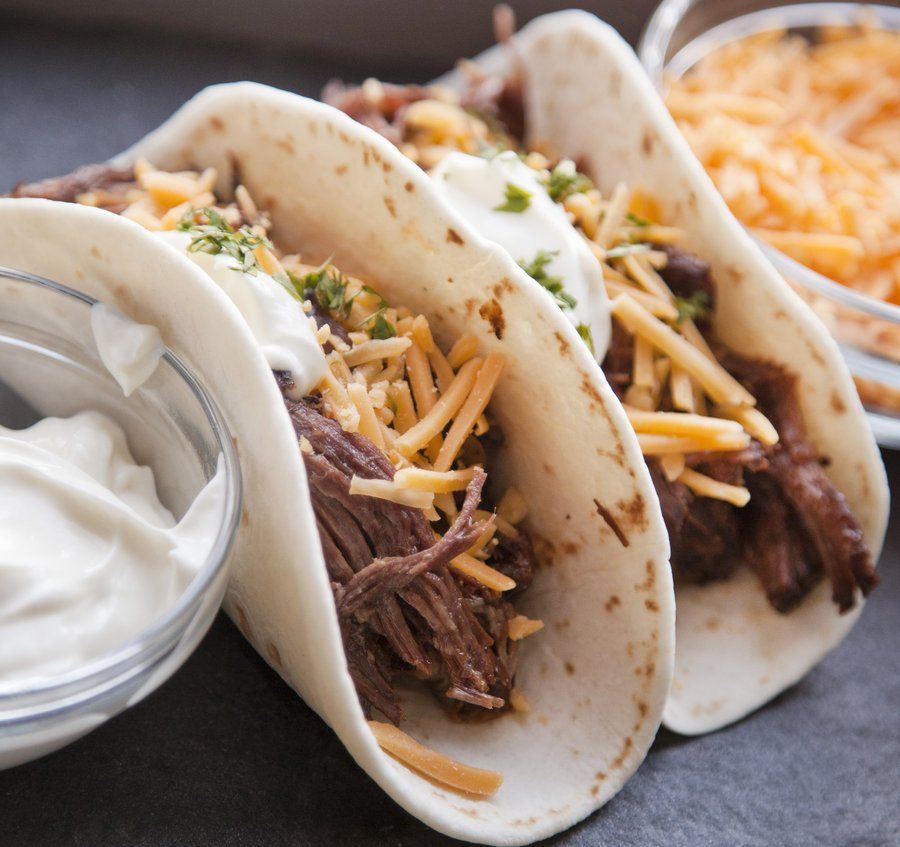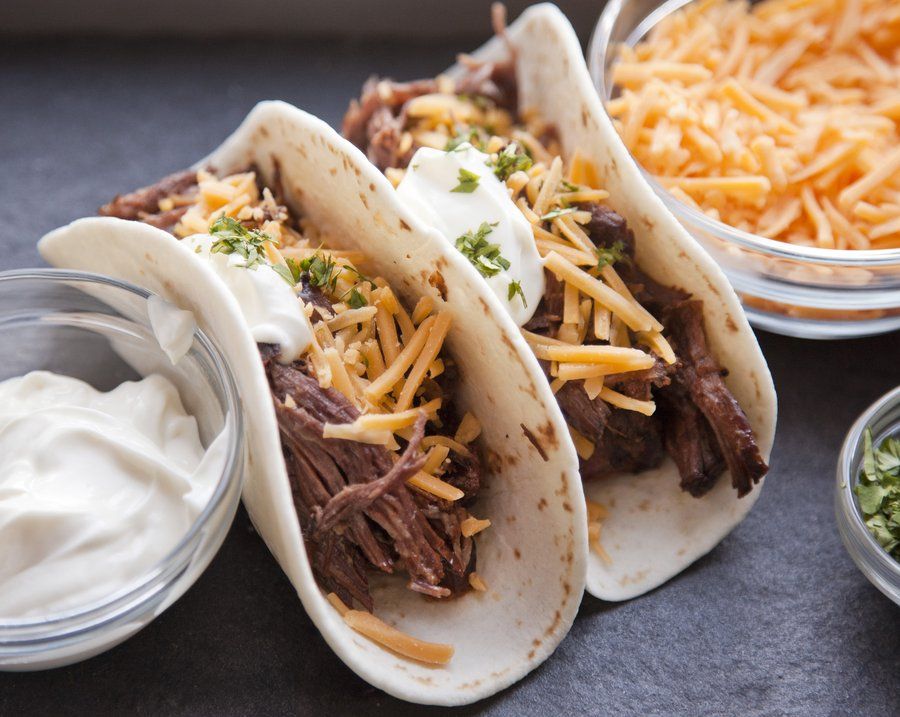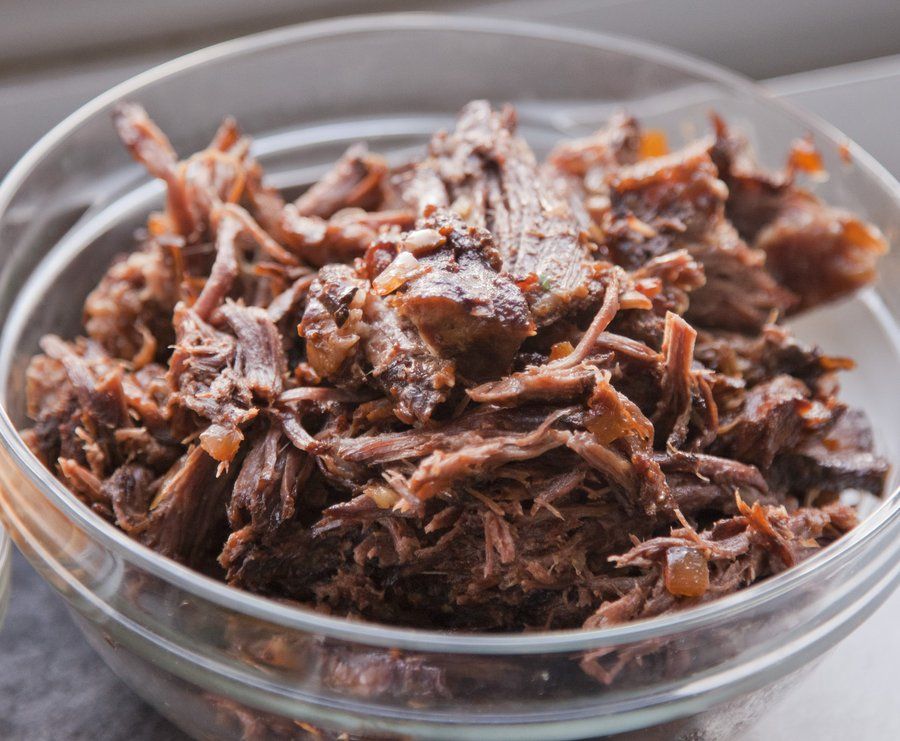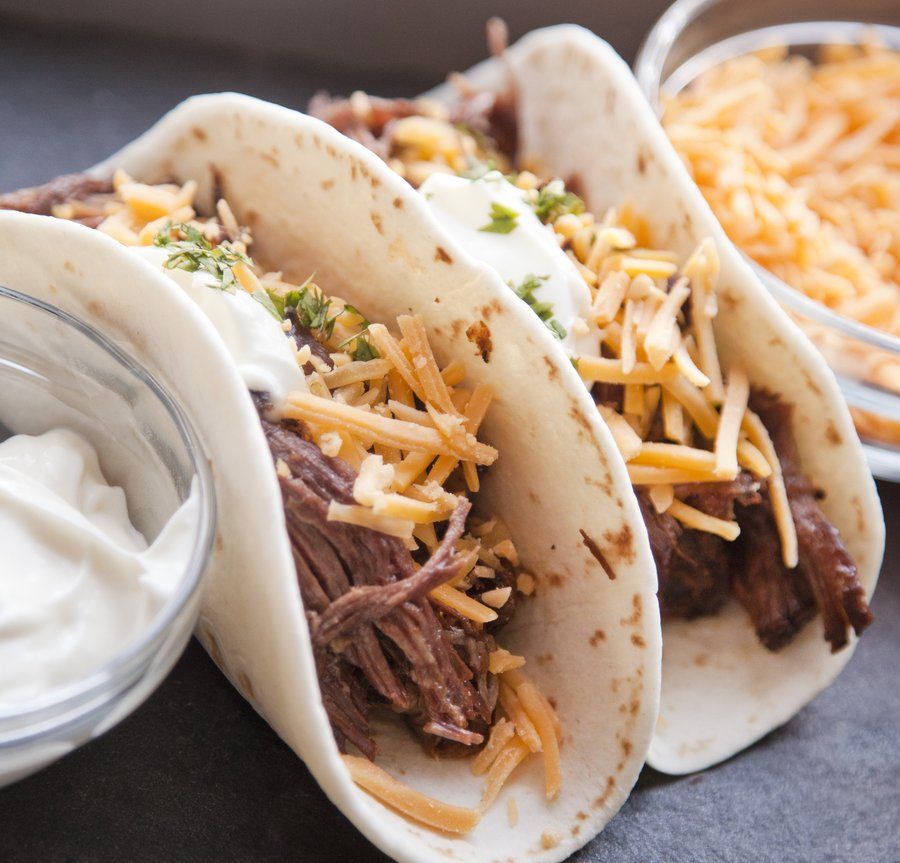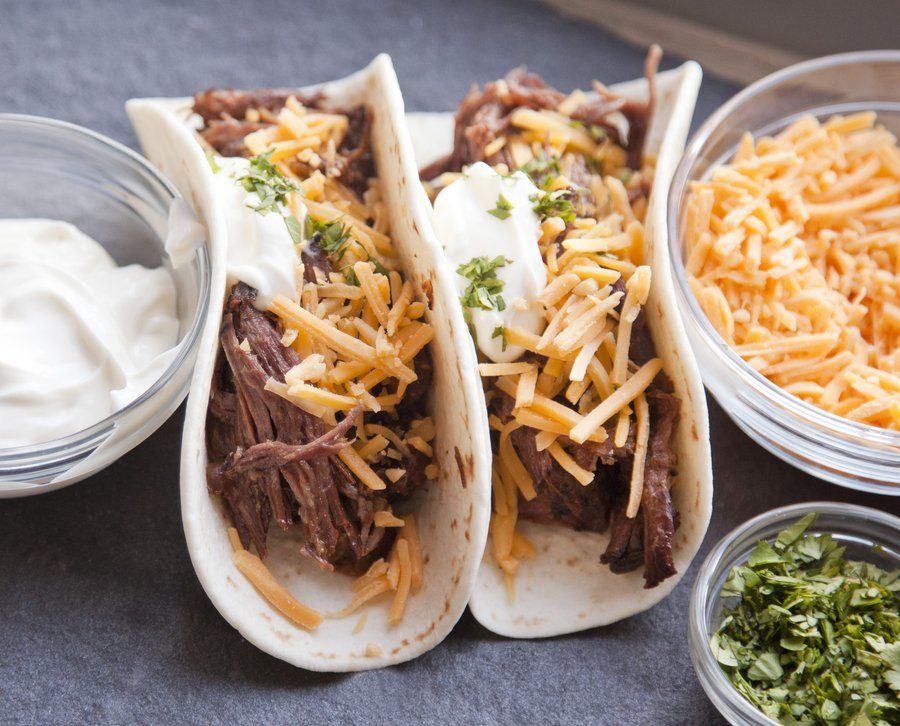 BBQ Shredded Beef Tacos
Prep Time
---
15 Minutes

Cook Time
---
8 Hour 10 Minutes

Total Time
---
8 Hour 25 Minutes

Yield
---
Serves 2-4

Ingredients
2 1/2 lbs Boneless Chuck Roast
1 Cup minced Onion
3 minced Garlic Cloves
1/2 Teaspoon Chipotle Pepper Seasoning
2/3 Cup Ketchup
1 Teaspoon Honey
1/2 Teaspoon Smoked Paprika
1/2 Teaspoon Mustard Powder
4 tsps Worcestershire Sauce
2 T Light Corn Syrup
2 T Water
1 1/2 tsps Salt
1/2 Teaspoon Black Pepper
---
Directions
In a bowl combine your onion, garlic, chipotle pepper seasoning, ketchup, honey, smoked paprika, mustard powder, worcestershire sauce, light corn syrup, water, salt and pepper. Mix together.
Lay your chuck meat in your slow cooker, and pour your mixture from step 1 over the top coating it completely. Cover the slow cooker and cook on a low setting for 8 hours.
Remove the meat from the slow cooker and place on a baking sheet. Pour some of the juice from the slow cooker on top and cook under a broiler for about 5-10 minutes (basting every so often). Remove from the oven, shred and serve in tortillas with mix ins like: cheddar cheese, sour cream, lettuce, diced tomato, cilantro, etc.